These Lemon Cranberry Cookies deliver the perfect amount of sweetness and tartness. You'll find you cannot stop at just one cookie!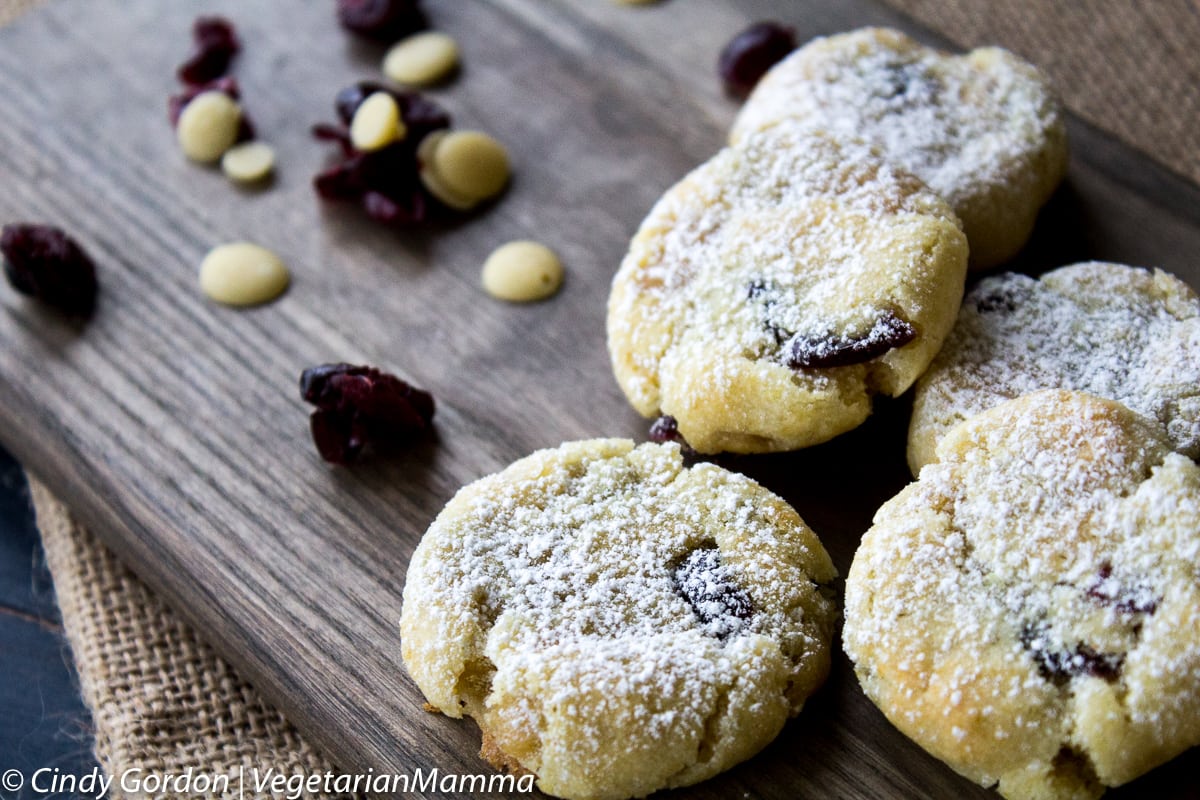 No matter the time of year, cookies are always in season. But during the winter and holiday season, the popularity of cookies grows!
With that, we are bringing you a delicious gluten-free cookie that is completely allergy friendly!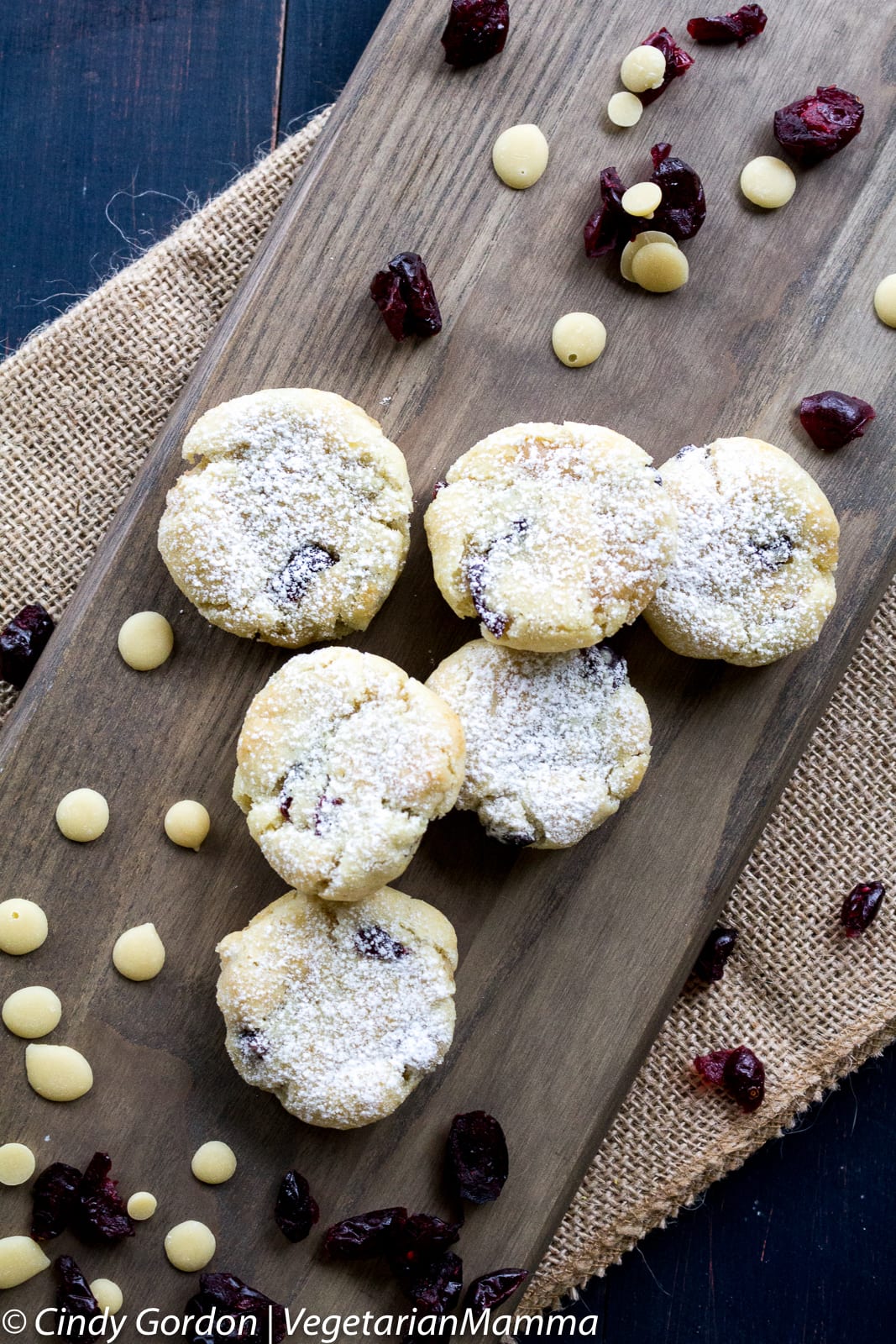 Whether you are whipping up a couple of dozen cookies for an exchange with friends or you are looking to make your family a sweet treat, this Lemon Cranberry Cookie recipe is a crowd pleaser.
The lemon flavor comes from the zest of a lemon and we used some dried cranberries.
The flavors come together to create something pretty amazing!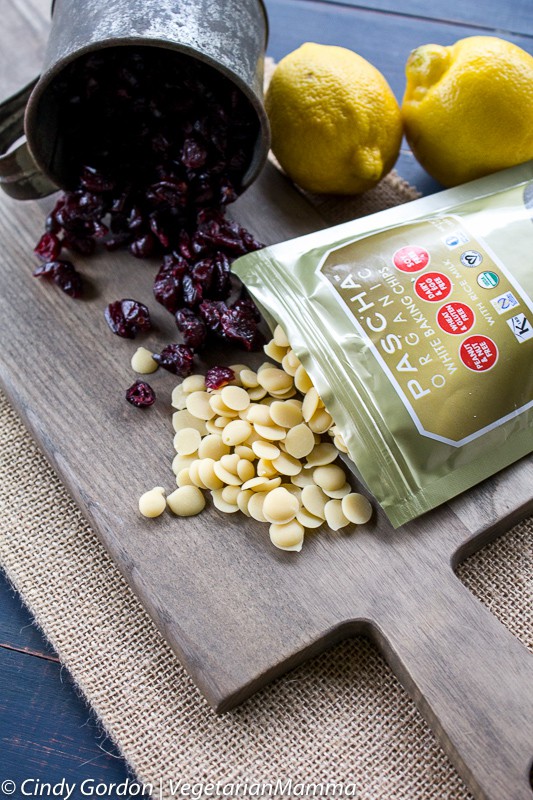 We used some delicious White Baking Chips from Pascha Chocolate.
All Pascha products are free from the Top 8 most common allergens. These products are some of my favorites and I talk about them quite a bit!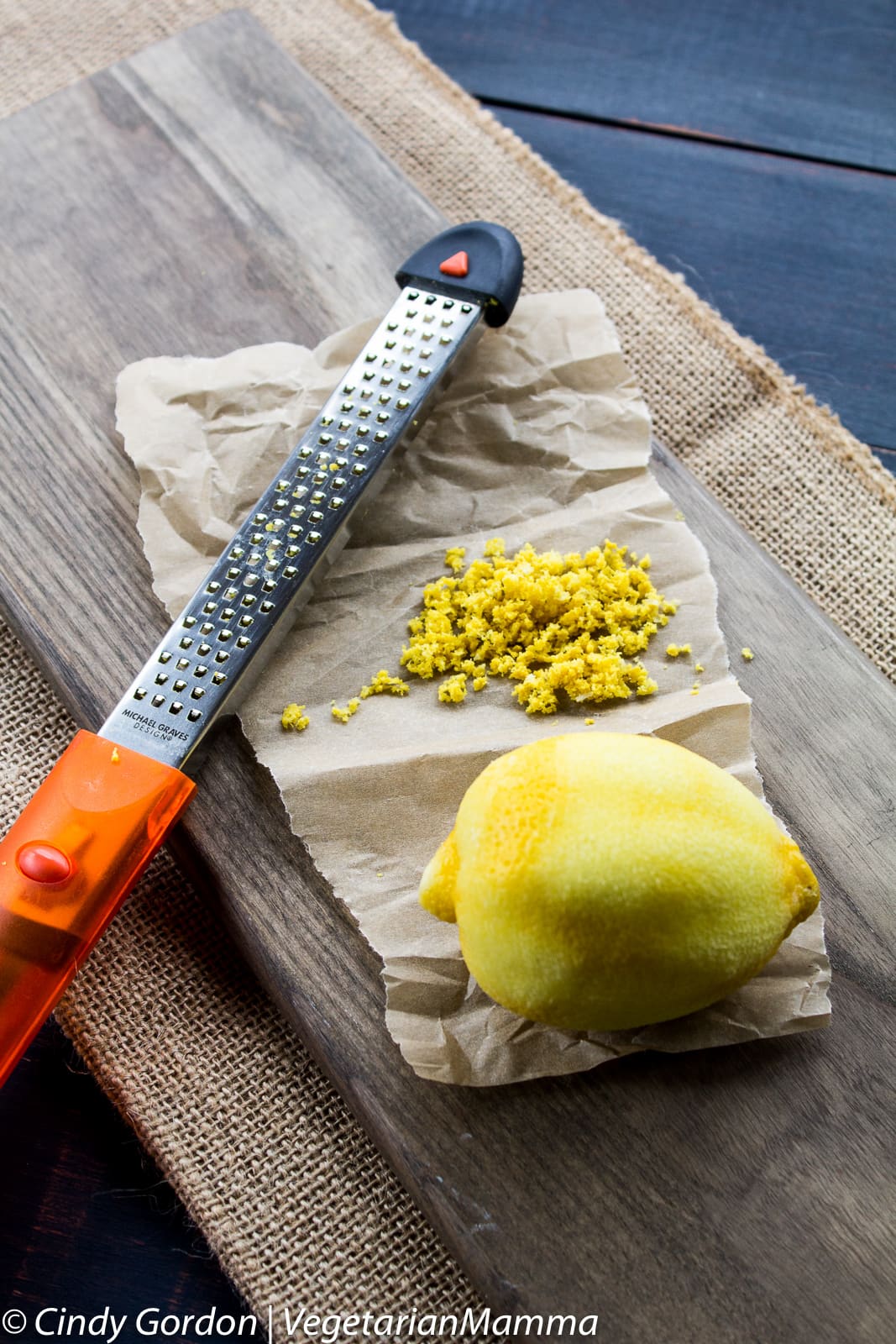 There is just something about a fresh lemon. The color, the smell and the taste! We worked hard with our lemon zester to get fresh zest for these delicious cookies!
It is easier than you think and makes a world of difference in the area of taste! YUMM!
If you LOVE lemon, you need to try out these Yogurt Lemon Cakes by Fearless Dining. They are FULL of fresh lemon flavor!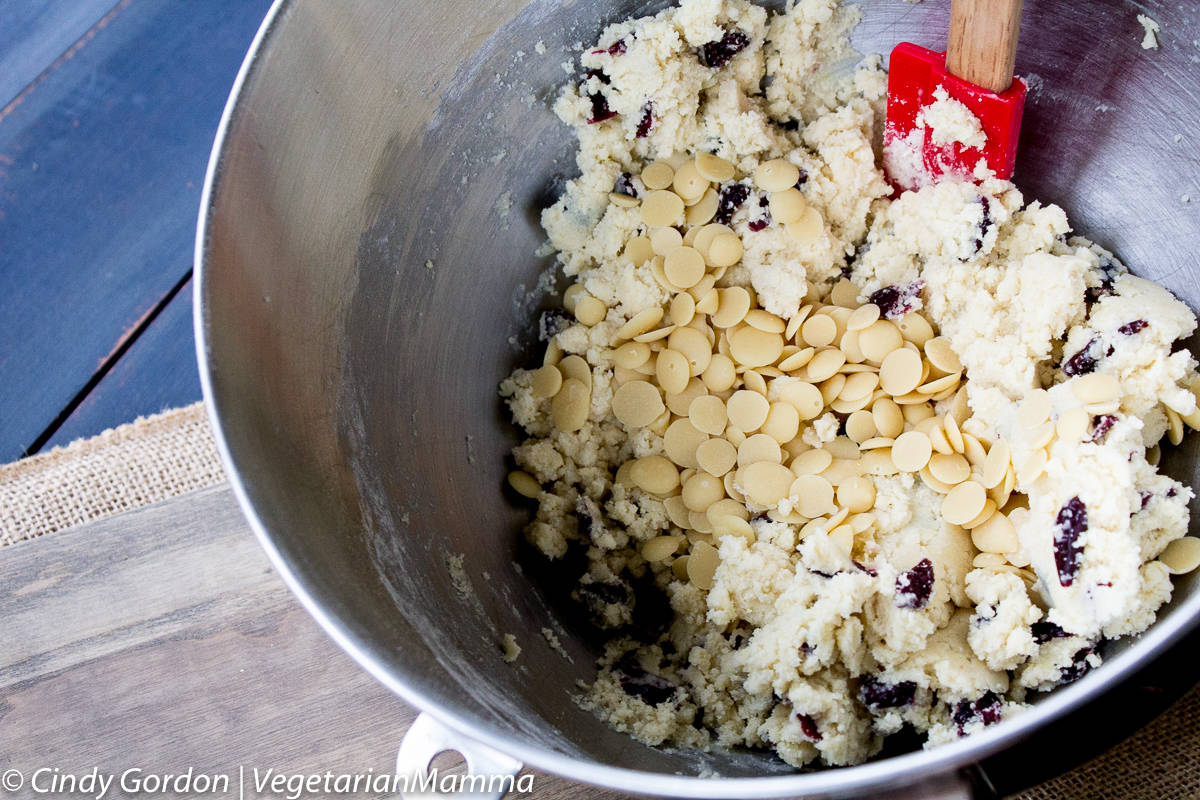 When it is time to mix in your White Baking Chips with Rice Milk, fold the chips by hand.
Take care and be gentle.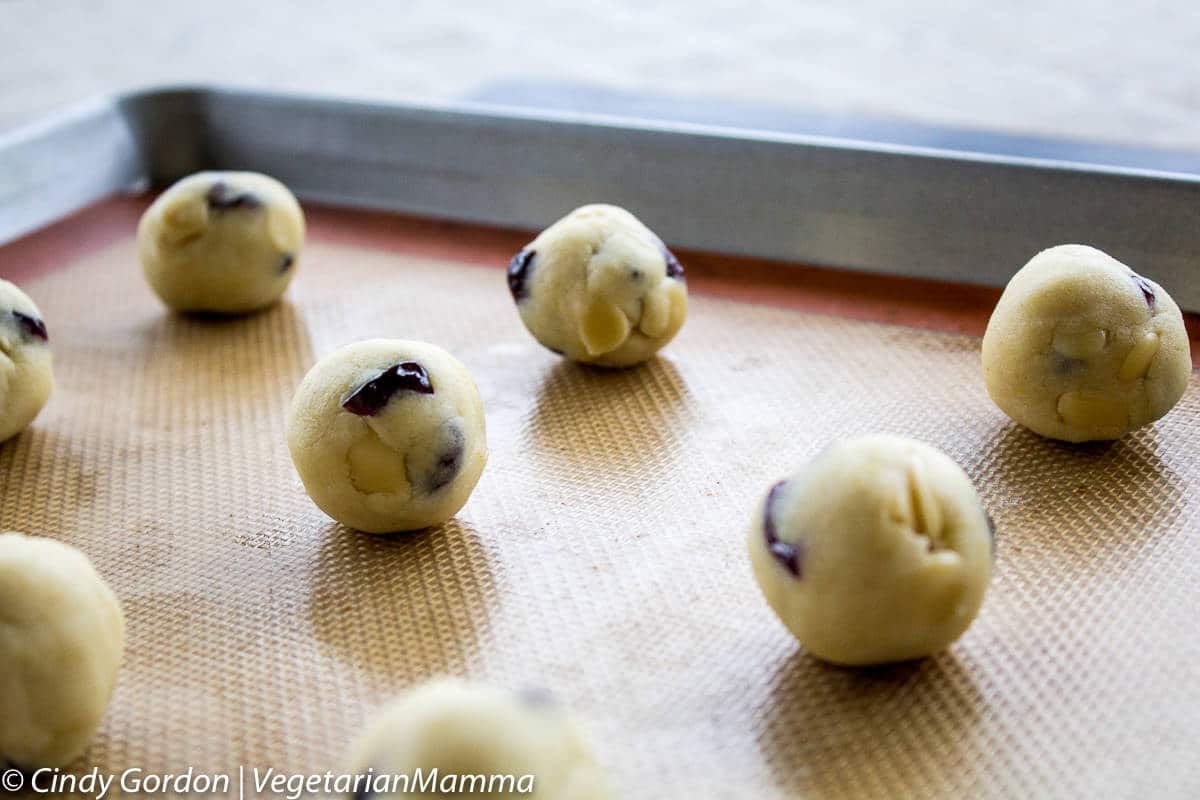 Roll the dough in your hands to create 1 inch dough balls.
It is just an approximately, no need to be exact! Then bake away!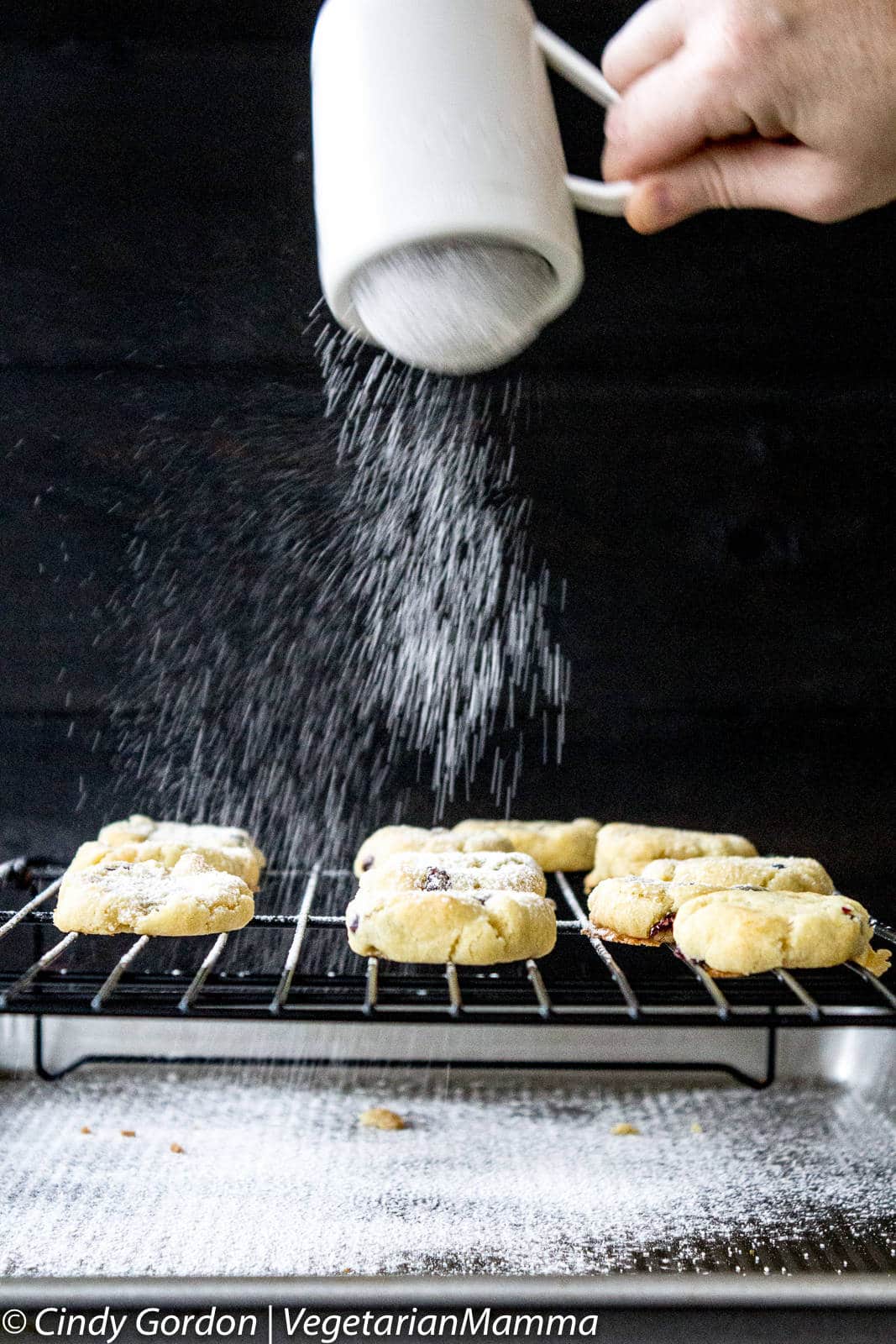 I added some corn free powdered sugar to top these little beauties! Just something about powdered sugar that makes everything better, right?
Any type of powdered sugar will work but if you want to avoid corn, you can use the corn free powdered sugar that we use.
A kitchen trick that we used to powder our cookies is that we put them on the cooling rack and then put the rack on top of a lipped baking sheet!
It catches all the fly away sugar! It sure makes for an easy clean up!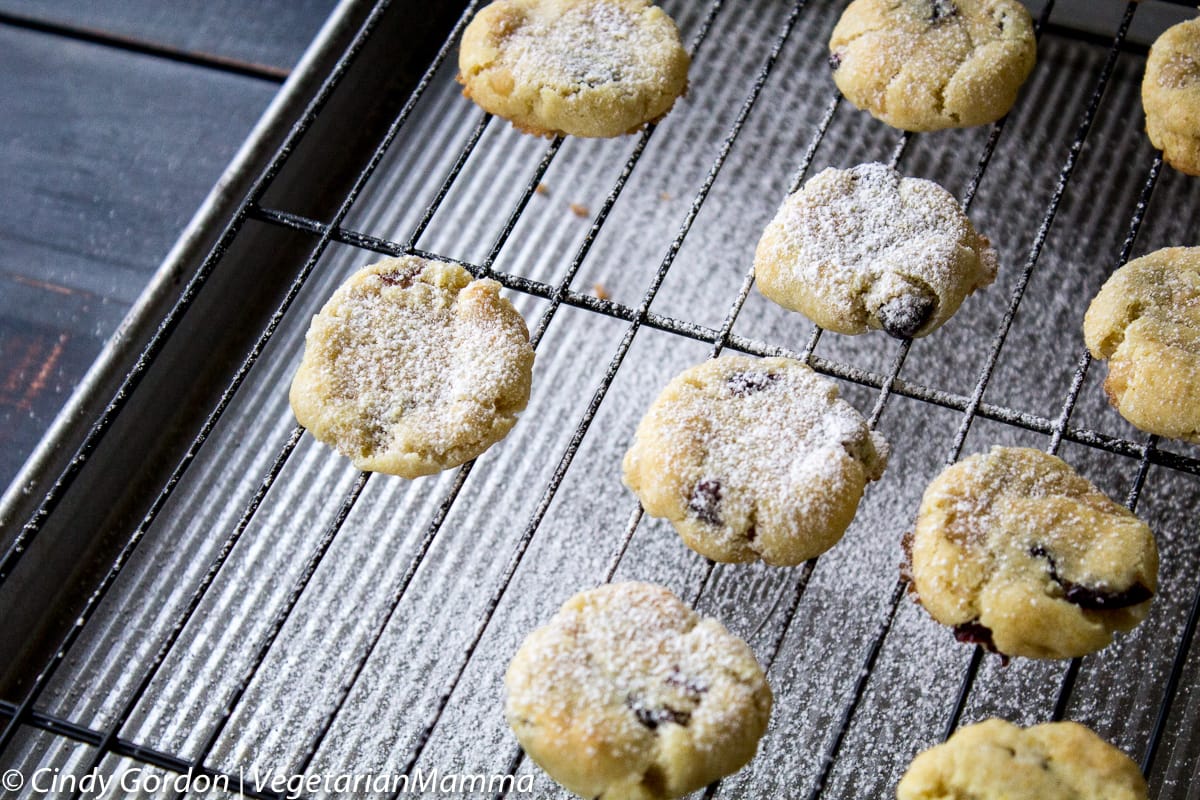 Of course the powdered sugar is not necessary, just an added element.
I did leave some of this lemon cookies naked! No powdered sugar for those!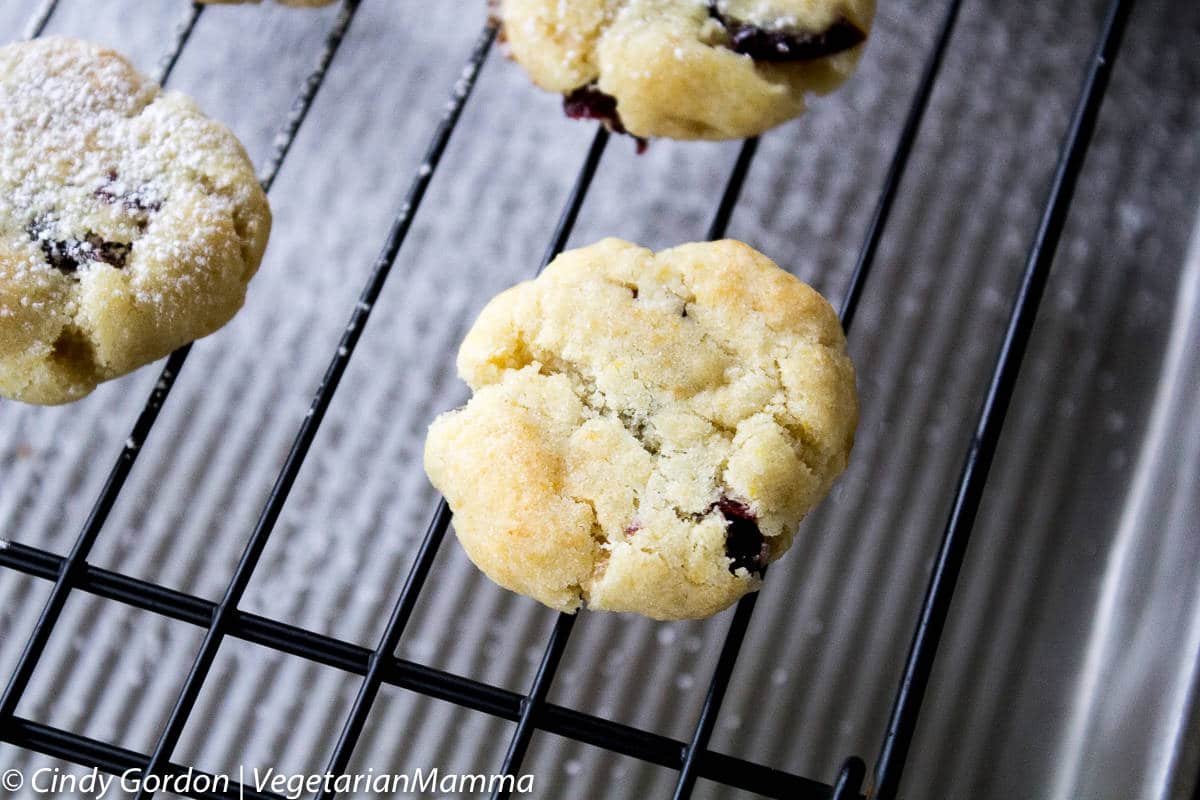 I am always asked what other cookies I like from other bloggers.  Well if you LOVE oatmeal, you need to try these Gluten-Free Oatmeal Cookies from TexanErin! I have loved ALL her recipes so far!
Okay, are you getting hungry for the recipe? Let's do this…

Lemon Cranberry Cookies
Author:
Cindy Gordon (Vegetarian Mamma)
Ingredients
½ c dairy-free, soy-free butter
½ c sugar
1 T lemon zest
1 egg replacer (equal to 1 egg)
1¼ c gluten-free all purpose flour
½ t baking powder
⅓ c dried cranberries
⅓ c white baking chips
powdered sugar, optional
Instructions
In an electric mixer, combine the butter and sugar until smooth.
Zest lemon and mix the zest into the butter mixture along with 1 egg replacer.
On a low speed mix in the gluten-free all purpose flour and baking powder.
While still on a low speed add in the dried cranberries.
Remove bowl from mixer and gently fold in the white chips by hand.
Roll the cookies into 1 inch balls and bake at 375 degrees F for 8-10 minutes.
Gently use a fork to press down or smash the cookies to make them a touch flatter!
Allow to cool, then add powered sugar to the top of cookies if you wish!
ENJOY!
Notes
For a softer cookie, bake for 8 minutes. Let cool for at least 5 minutes directly on the baking sheet, then transfer to the rack to finish cooling.

Store in an air tight container.
While we are talking about cookies…have you ever tried a cookie bar? I've got my eye on these Paleo Magic Cookie Bars by Food Faith and Fitness!
I am going to try them and sub out the almonds. They look delicious!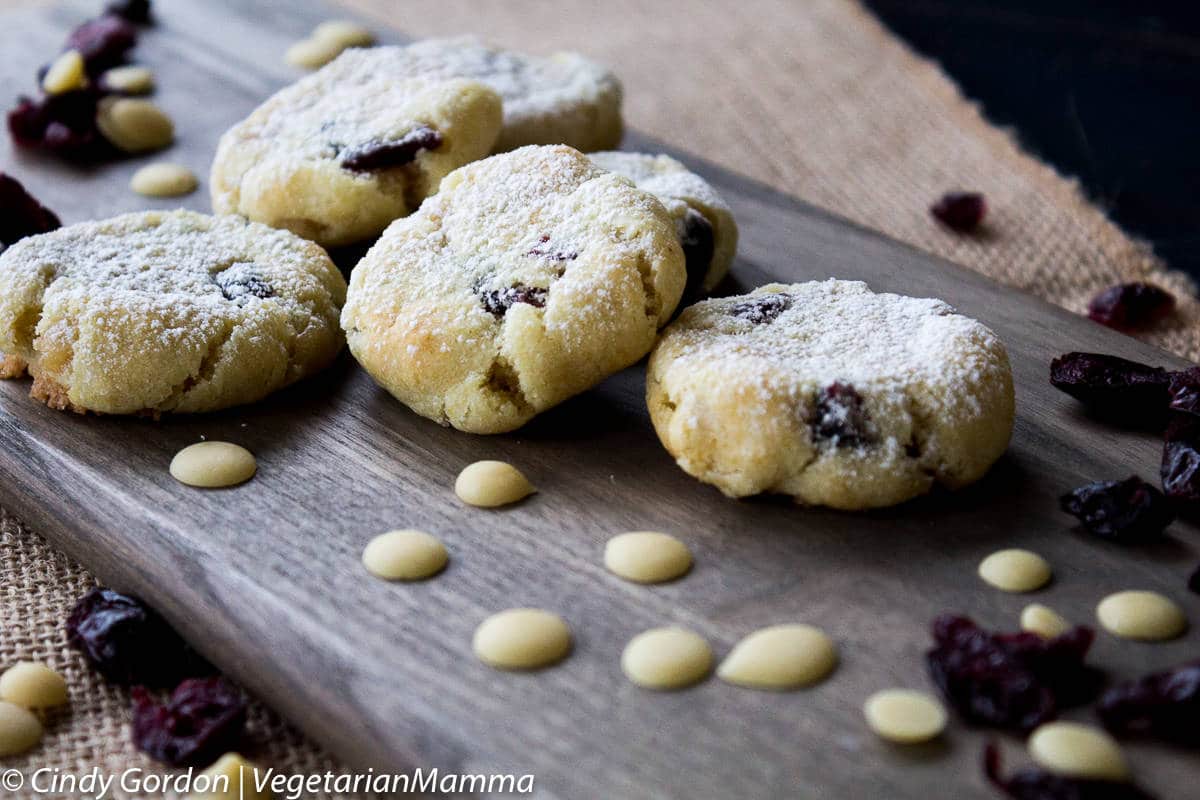 Let's talk! Leave me a comment telling me if you have ever paired Lemon and Cranberry together? If so was it in a cookie or what type of creation? I'd love to know your favorite cookie!
Thank you to Pascha for sponsoring this recipe and for providing us with product. This post contain affiliate links to amazon.