Calico Beans is a hearty filling dish that can be used as a main or a side. This vegetarian version of the dish is naturally gluten-free.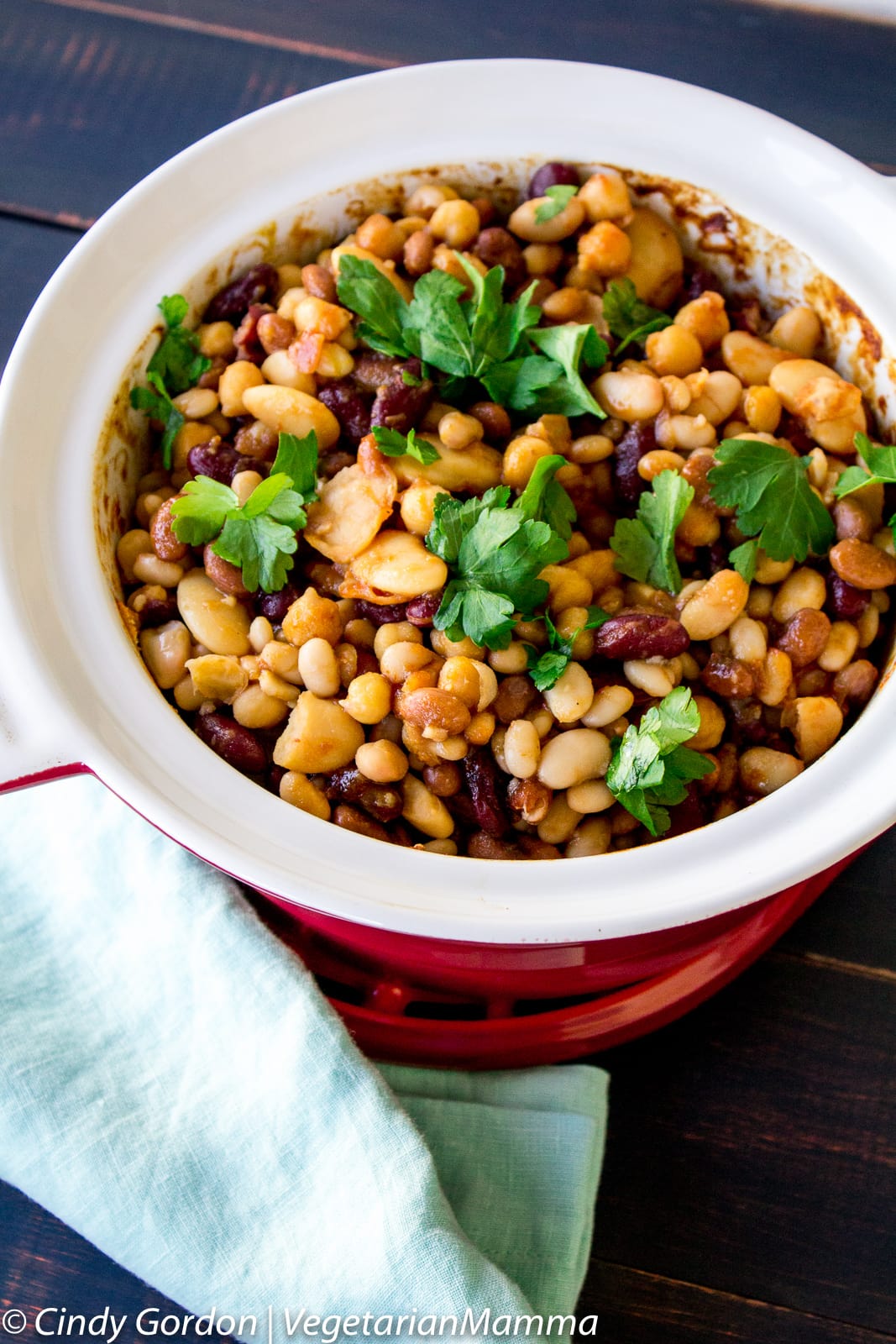 Sometimes food just brings back memories. For me, this Calico Beans recipes brings back a flood of childhood memories!
I have found memories of this dish.  I grew up next door to my husband as a child.
Our families did everything together.  Often in the early fall we would have a garage sale.  My husband's mom would always make calico beans in the crockpot.
Back then the recipe was a bit different and included some meat.  I have created a similar recipe to fit our current dietary needs.
If you are looking for more recipes, including comfort food, be sure to check out our recipe index.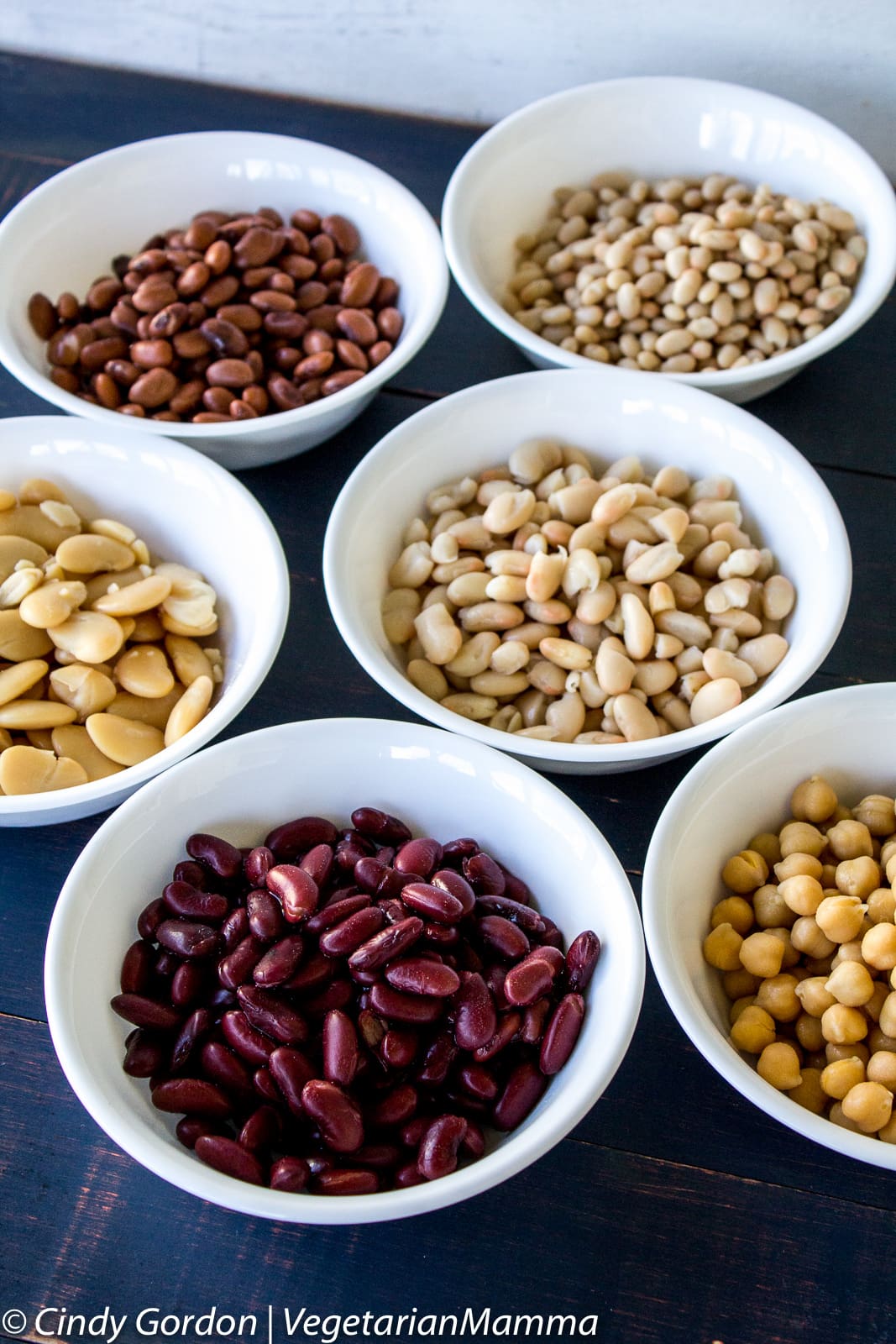 Again you have simple flavors of the beans coming together to create a deep flavorful profile.
While you can do a crockpot version of this recipe, I used the oven.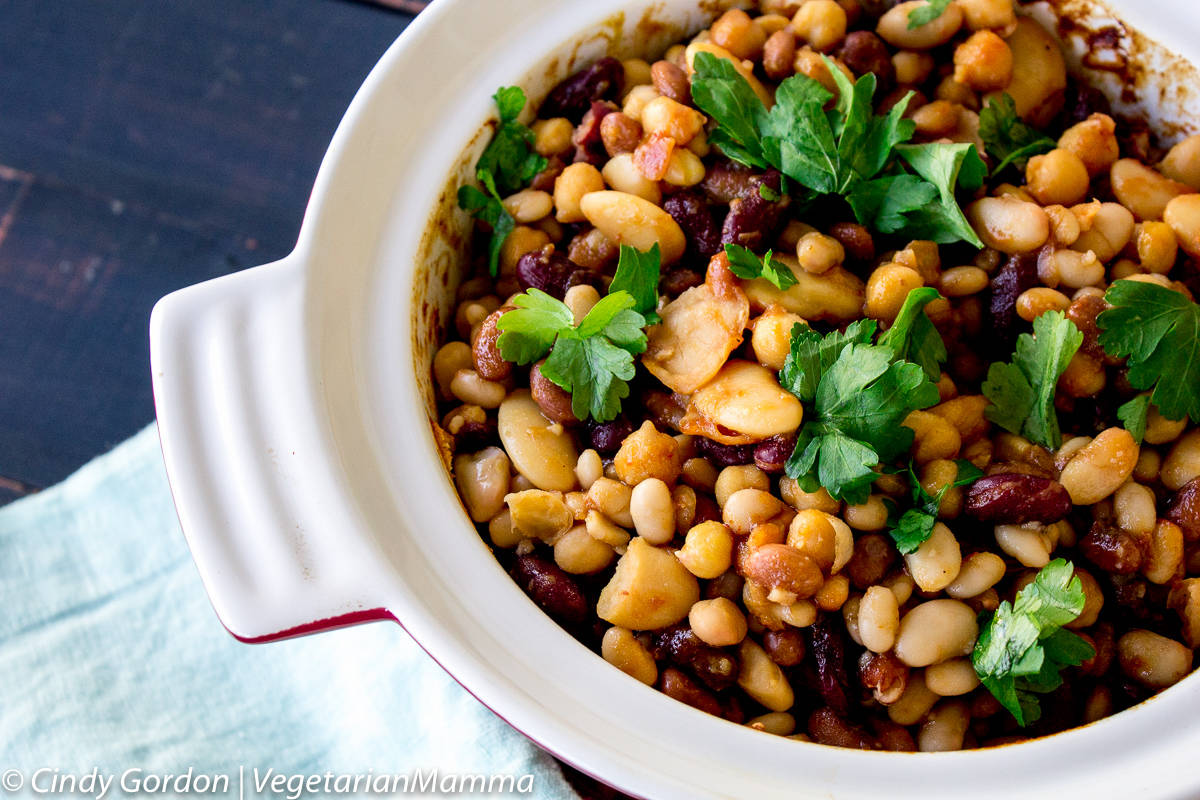 If you love beans, you might love lentils! This Lentil Sloppy Joe recipe from Allergylicious looks simply amazing and would be perfect to pair with these calico beans!

Calico Beans – #glutenfree #vegan
Be sure to rinse and drain all beans, if you are using canned beans.
Ingredients
1 cup kidney beans
1 cup great northern beans
1 cup pinto beans
1 cup butter beans
1 cup garbanzo beans
½ cup brown sugar
½ cup ketchup
1 T liquid smoke
2 T apple cider vinegar
2 t mustard
Instructions
Mix all ingredients together and pour into a prepared baking dish.
Bake at 350 degrees for 30 minutes or until warmed throughout.
ENJOY!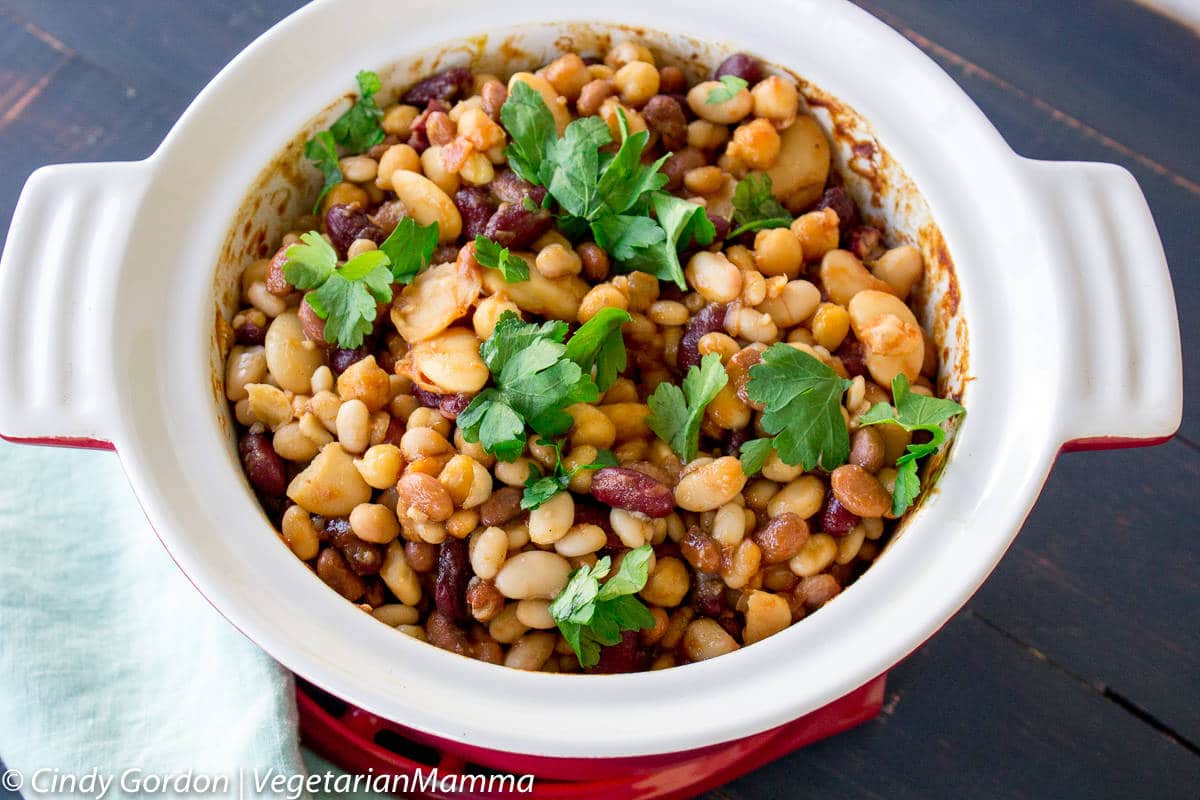 Let's talk! Leave me a comment telling me if you have any favorite childhood recipes that you still make today!
I'd love to know what it is!