Air Fryer Grilled Cheese, gives you the perfect toasted cheese sandwich each and every time. You'll be amazed at this delicious AirFryer recipe!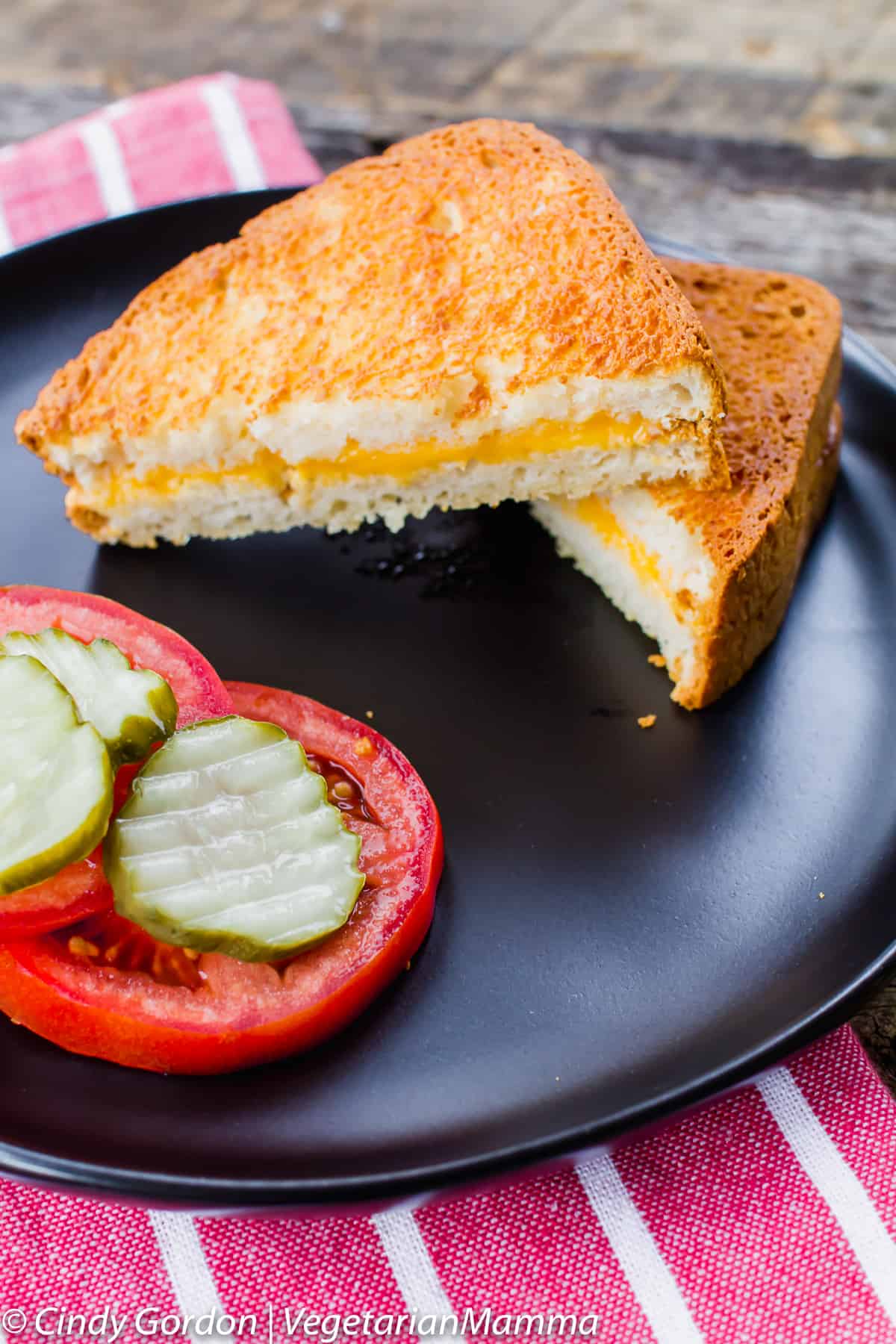 We love AirFryer Grilled Cheese!
I've talked about my airfryer several times on my site. It was a Christmas gift from my mom back in 2016. I have had it a full year now and I am still finding new uses for it. Most recently, I discovered it makes a perfect grilled cheese.
That's right! Air Fryer Grilled Cheese for the WIN! Yes, we made this sandwich in a greaseless fryer!
So it is said that the grilled cheese was corn around the 1920s.  It was an inexpensive meal that could be made with bread and American cheese.  Those two ingredients were readily available and cheap! This type of sandwich is now popular among many cultures!
HOW EASY IS IT TO USE THE AIR FRYER?
Still not convinced about an airfryer? When I say it's super simple, it's simple. You literally set the temp, figure out the time, and wait for that food to be done.
Is there any other appliance out there that is as simple as that? And clean-up? A total breeze.
AIR FRYER SUCCESS EACH AND EVERY TIME
I've owned my air fryer now for a while, and I have to be honest…I've yet to find a recipe that I don't love. And did I mention how simple it is?
To say I'm a creature of habit is an understatement. I love being able to cook a meal and know with confidence that it's going to taste amazing each and every time.
With the Air Fryer, I absolutely have no doubts. I know that from the moment I press start, to the moment that I remove the food from the machine, it will be cooked to perfection each and every time.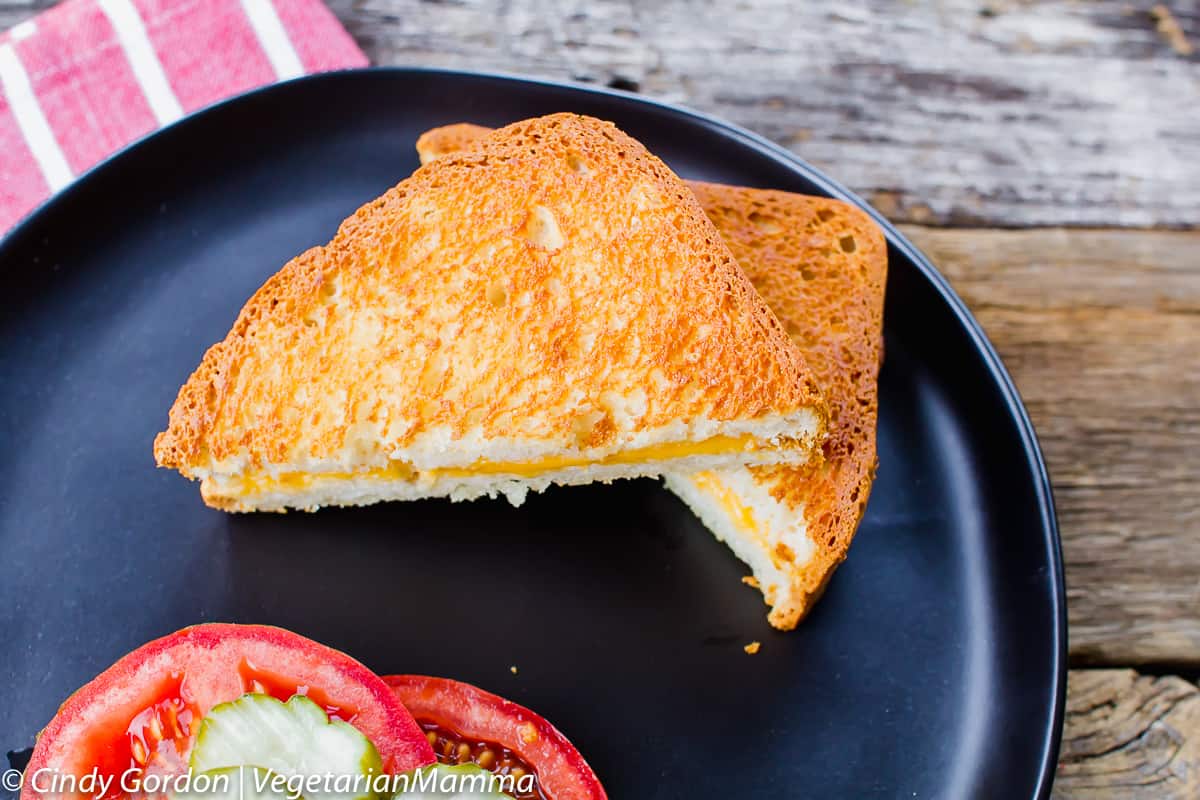 I think for me, a grilled cheese is a comfort food.  A toasted cheese sandwich with a big bowl of tomato soup and I will be fine and dandy!
I bet you've had that combo before! I like that this Air Fryer Grilled Cheese Sandwich is perfect each time. The fryer provides the same amount of heat and circulates it the SAME each time! Still trying to wrap your head around making a grilled cheese in an air fryer?  I know, I understand!
That means your sandwich will be the same each time, unlike heating your sandwich in a skillet. The air fryer basket takes care of this cooking job, giving you a golden brown grilled cheese each time!
You might be asking yourself:
How do you make a grilled cheese sandwich in an airfryer? Grilled cheese in air fryer? Say what??
How do you deep fry a grilled cheese sandwich?
We have got you covered! Check this out!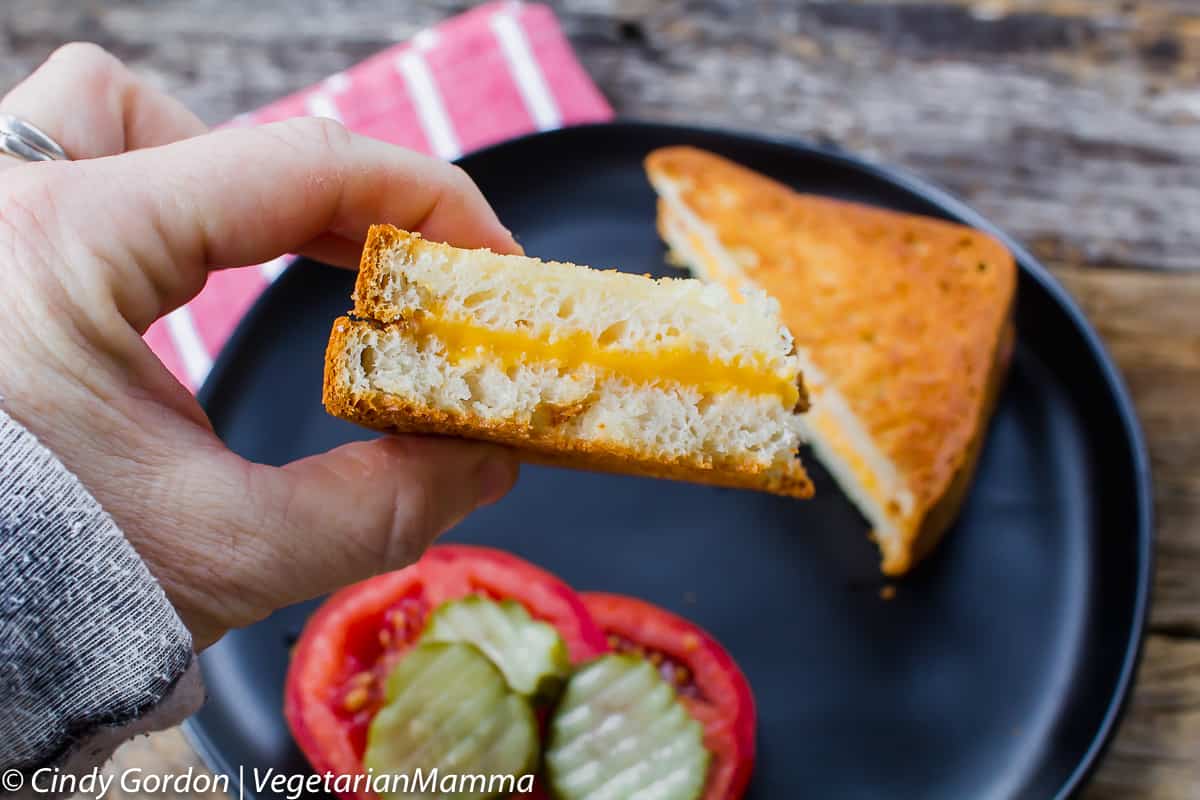 My mom bought our air fryer from Kohls but you can find them on places like Amazon as well. They are honestly ALL over! My only advice would be to get one that has a LARGE basket! (affiliate) I Love the Power Airfryer XL!
Side note: If you are in the market for an air fryer, I recently created a post about the best air fryers on the market. The post is based off of reviews from friends, family and online consumers! Be sure to check out the best air fryers on the market!
You might remember our other delicious air fryer recipes. Our air fryer baked potato is actually the MOST popular recipe on our site. We get lots of people visiting from google and pinterest to that post!
Our air fryer jalapeno poppers are becoming popular as well. **They were just featured in a round up of THE BEST air fryer recipes on Delish and Better Homes and Gardens!
Love your veggies? Be sure to check out our Air Fryer Brussel Sprouts! They are an easy and delicious side dish! For our tofu lovers, we also have Air Fryer Tofu! Delicious and crisp tofu each and every time!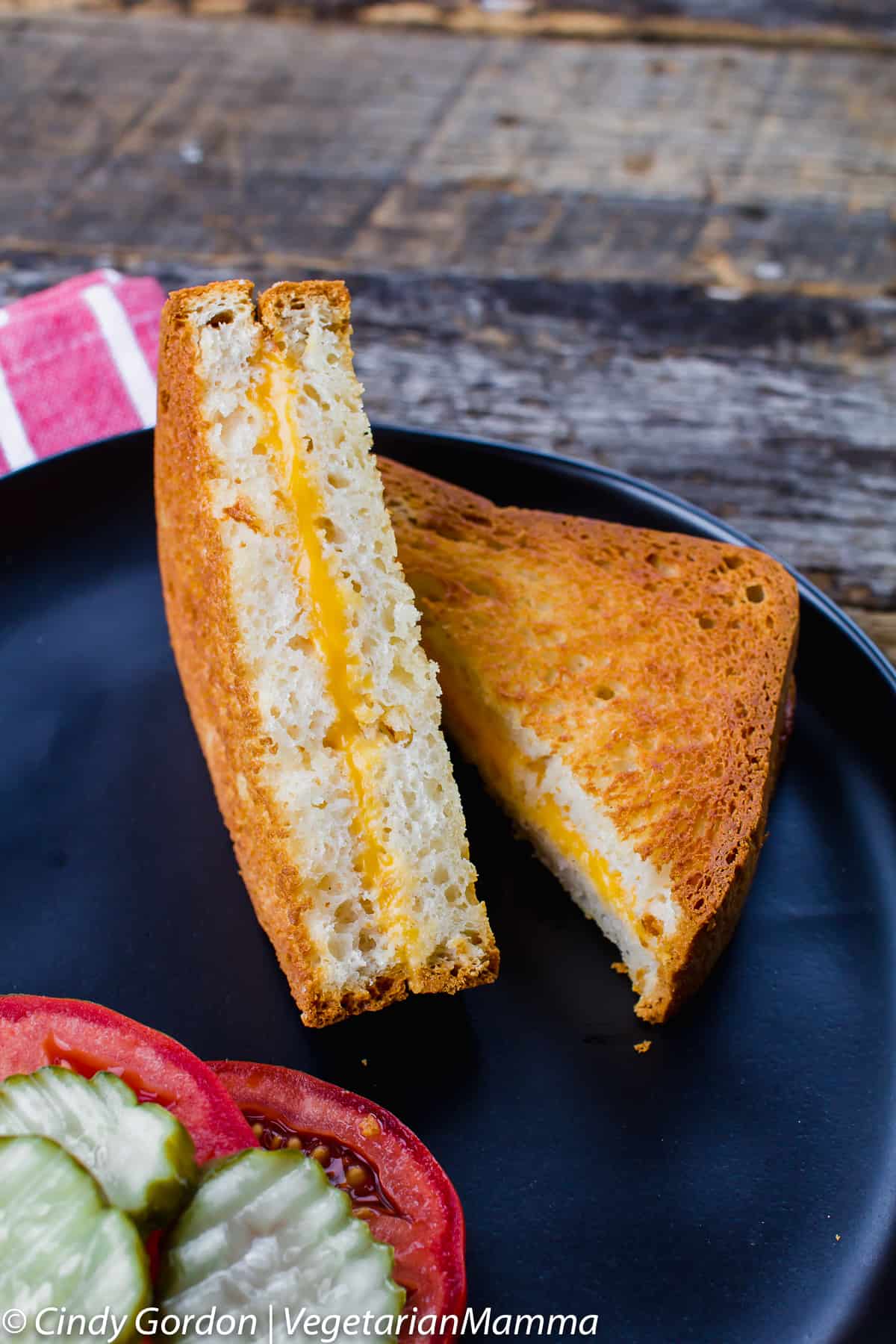 The options are endless in the Air Fryer!
Honestly, the options to cook in your air fryer are almost endless. The most fun part, is experimenting!
We have been working on some air fryer pickles and some air fryer mozzarella sticks. Those recipes will be coming to you soon!
Air Fryer Recipes: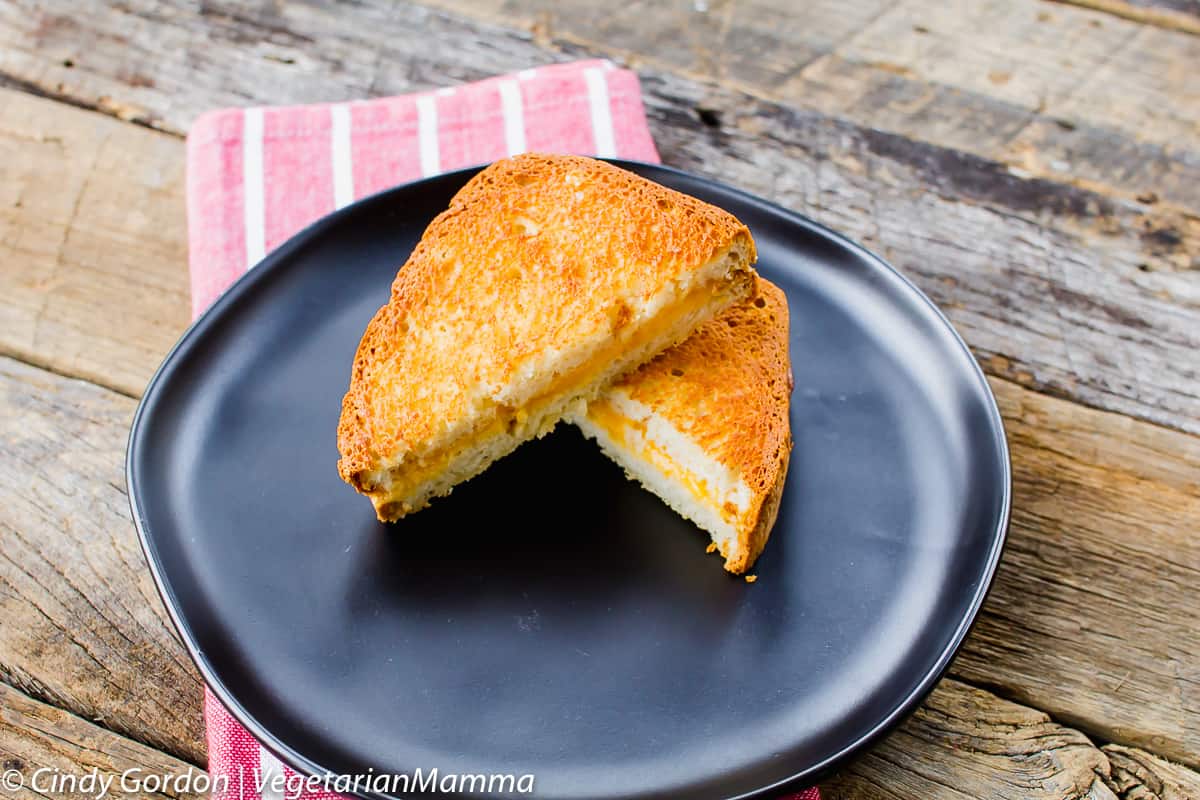 Do I need to toast the bread before putting into the air fryer?
It is not necessary but if you want the bread extra crunchy, you are welcome to try! My power fryer XL does a great job of getting the bread nice and crunchy. But if your air fryer doesn't seem to make the grade, you can try to toast the bread before hand!
Is an air fryer like a convection oven?
So technically the HOT air in an air fryer is moved and circulated much faster in the small air fryer space than in a convection oven. So while similar they do have differences.
My bread flies around in the air fryer!
Some air fryers have some pretty powerful air and make the bread fly. Do you remember back when you first got your air fryer? Inside the air fryer basket was a divider. That divider can be used to place on top of your air fried grilled cheese sandwich to keep it from flying away.
pin for later: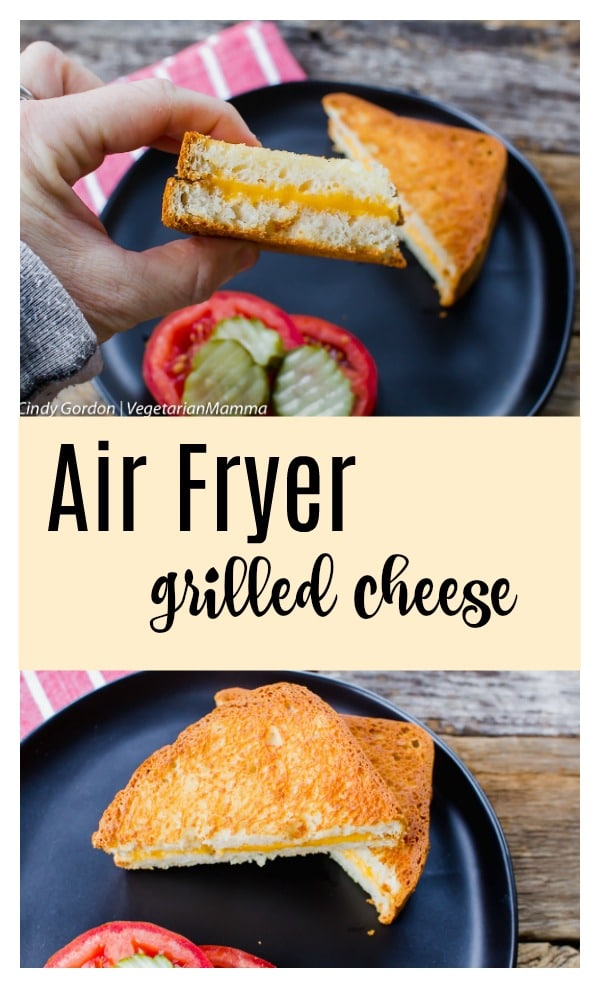 Let's check out this easy recipe for Air Fryer Grilled Cheese!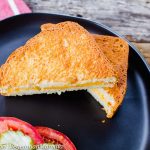 Air Fryer Grilled Cheese
Air Fryer Grilled Cheese, gives you the perfect toasted cheese sandwich each and every time. You'll be amazed at this delicious AirFryer recipe!
Keyword:
air fryer grilled cheese
Ingredients
2

slices

of bread

I used GF bread

butter

1

slice

of cheese
Instructions
Butter one side of each slice of bread. Use enough butter to cover the bread, but do not over butter.

Fold the cheese and place in-between the bread slices. Make sure that the buttered side is facing out. Be sure the cheese is folded and tucked inside the bread, you don't want it hanging out (It will burn)

For grilled cheese at 360 degrees F for 8 minutes. Gently flip at 5 minutes.

Let cool and ENJOY!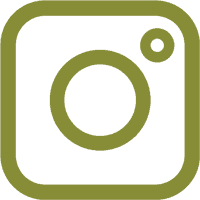 Did you make this recipe?
Be sure to snap a picture and post it to Instagram with the hashtag #VegetarianMamma! I love seeing our recipes being recreated!
Pretty easy and pretty delicious! I think you will love this Air Fryer Grilled Cheese too!
Google time! You may have been searching on the web and that landed you here! Whether you were searching for air fryer grilled cheese temperature, power air fryer grilled cheese or how do I make a grilled cheese sandwich in the phillips air fryer, we are glad you are here! No matter what you searched for, we are glad we were your end game today!
Want more AirFryer Recipes?
You might also like our Air Fryer Brussel Sprouts!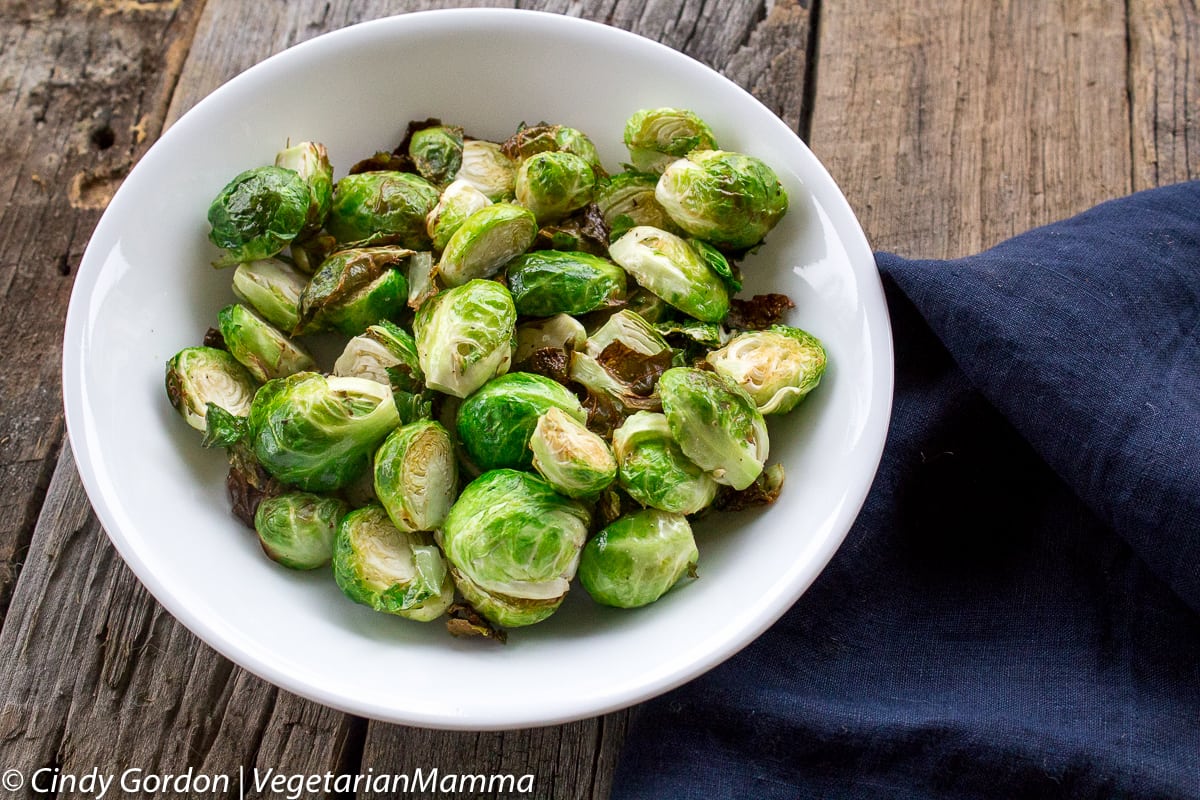 Or you might enjoy our Air Fryer Baked Potatoes!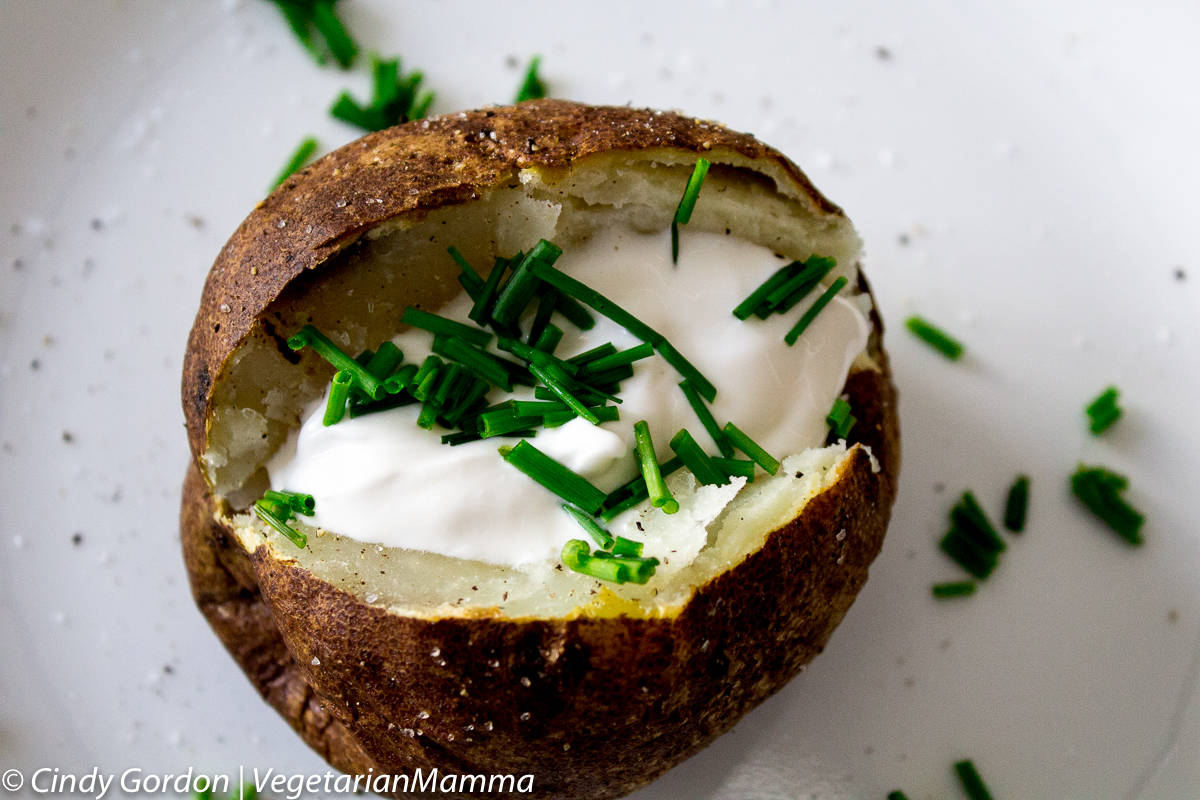 This air fryer tofu recipe is very simple and delicious!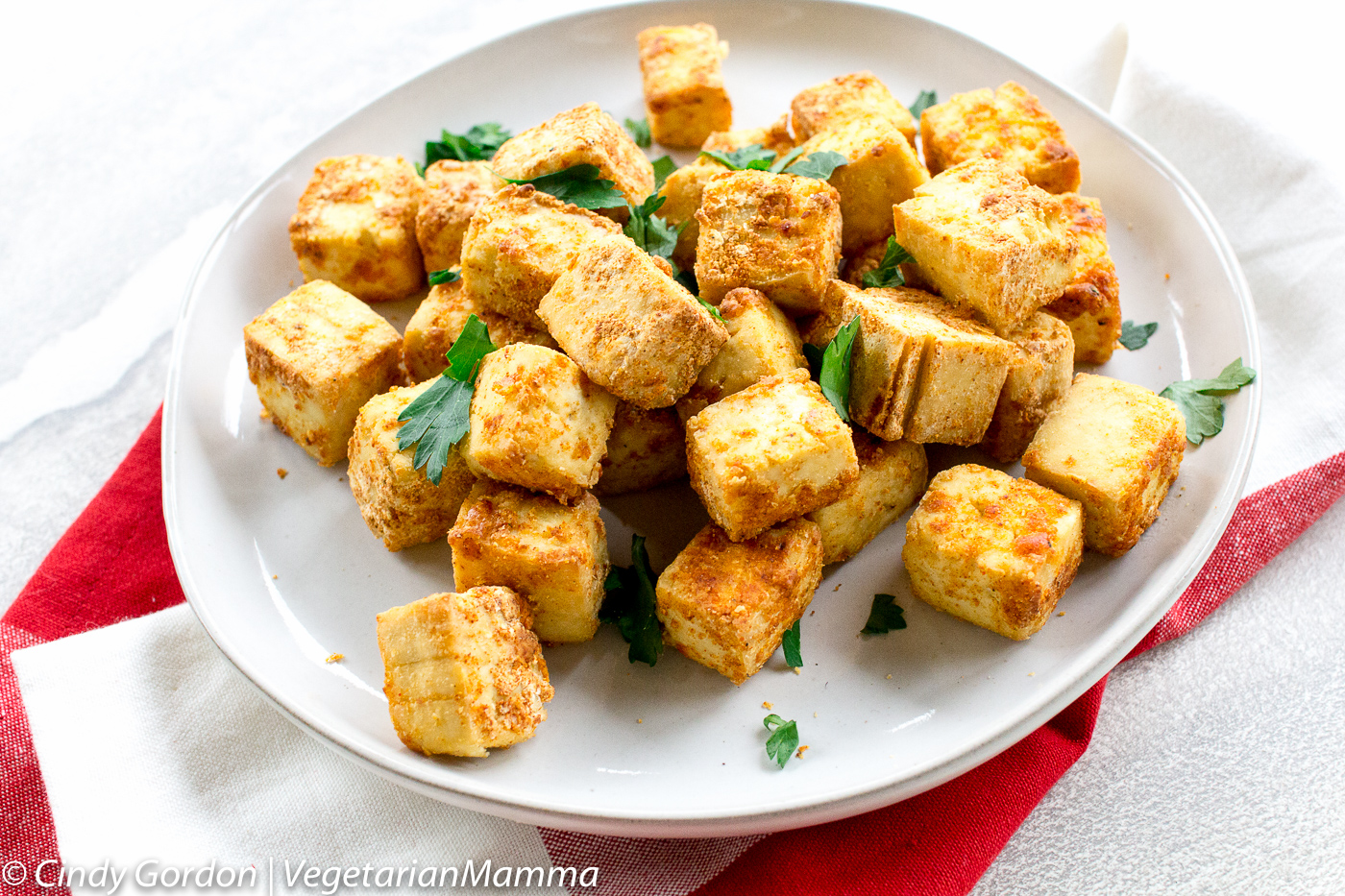 This post does contain an amazon affiliate link to an air fryer.
Let's talk!
Leave me a comment below telling me if you have an air fryer!