Air Fryer Green Beans will be the perfect addition to grow your collection of delicious air fryer recipes! If you love green beans, this is a quick and tasty way to make them!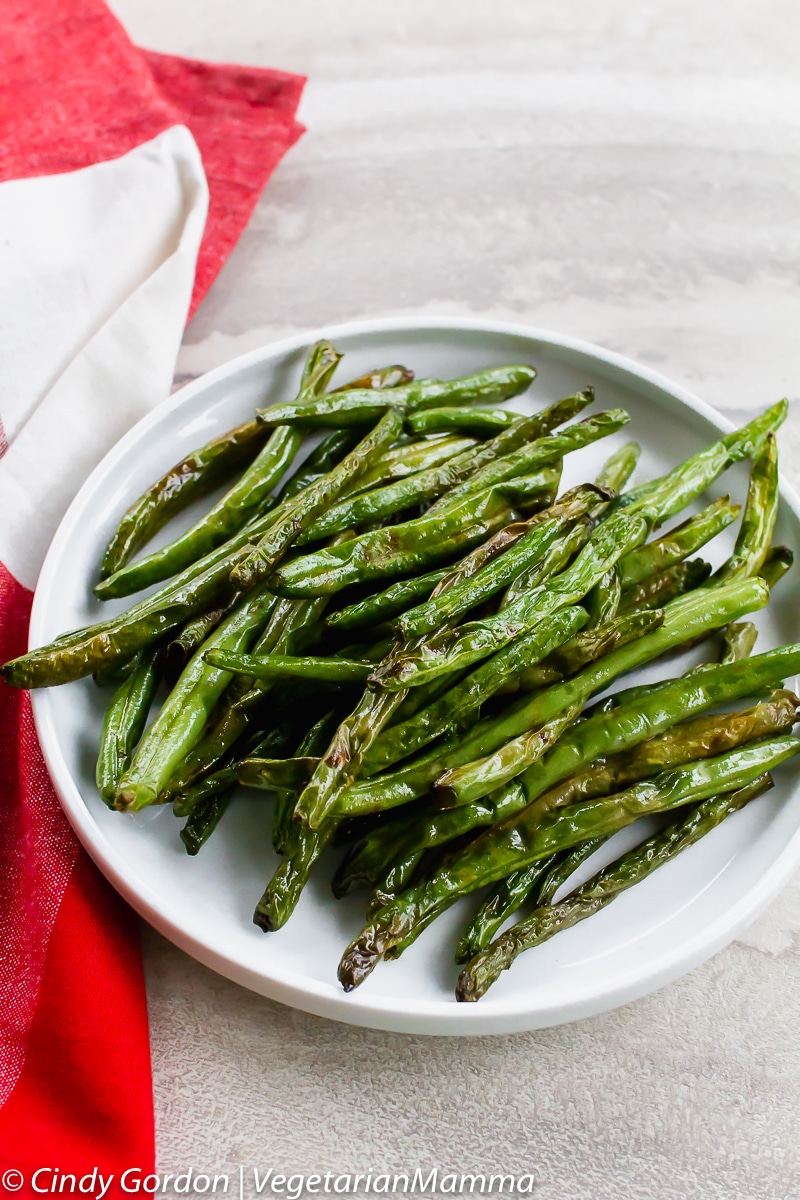 Air Fryer Green Beans
Green Beans 101
Green beans are one of those vegetables that everyone tends to love. They taste great, they're easy to eat, and honestly, they can be quite fun as well. Who doesn't love to pick up a green bean with their bare hands and eat a few?
And there are literally so many different ways to eat green beans as well! You can eat fried green beans, air fried green beans or even just steam 'em up for a good and tasty side dish option. No matter what, green beans are truly delicious!
Fun some fun trivia…did you know that there are currently over 130 varying green bean varieties with the largest producer being China? In fact, the US doesn't even make it on the top 10 list of producers of green beans according to the 2012 information!
Green Beans have been known to provide many great health benefits as well. Due to being packed full of nutrients and fiber, many people eat green beans as part of their healthy diet plan each and every day.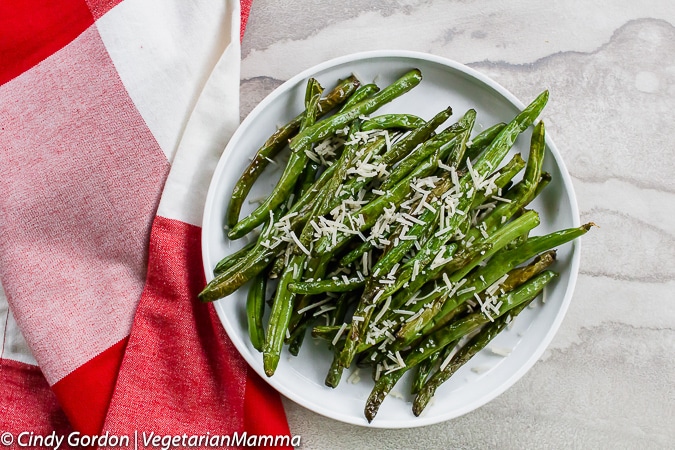 WHAT CAN YOU ACTUALLY COOK IN AN AIR FRYER?
The options of what you can cook in this amazing appliance are truly endless! You know I'm crazy over this fried green beans recipe, but we've also cooked tofu, potatoes, french fries, Brussel sprouts and more! Anything that your taste buds want to try straight out of the air fryer, give it a go!
While we don't eat meat in our family, that doesn't mean that you can't cook up some fried chicken, chicken tenders, or anything else beer battered or deep fried to that perfect golden brown that you love and that you want with ease in the air fryer basket.
The great part about cooking with an air fryer? The cook time is a breeze. Like literally no time…at all.
I have been experimenting with all types of food and some beautiful green tomatoes caught my eye at our local market. I just had to try them in the power air fryer!
For us, we love to use our Power AirFryer XL (affiliate ad link)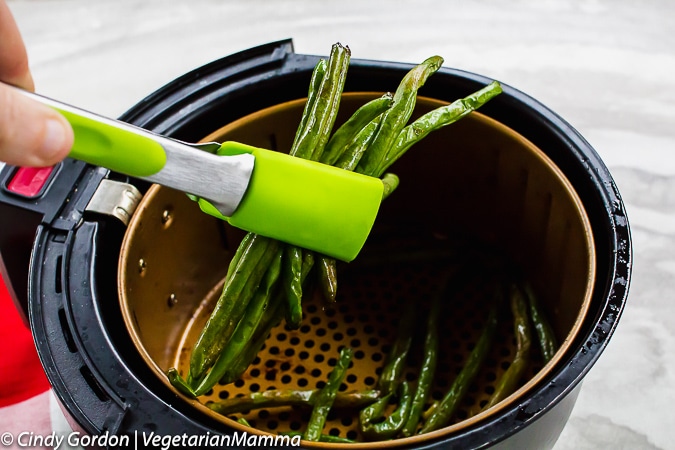 HOW EASY IS IT TO USE THE AIR FRYER?
When I say it's super simple, it's simple. You literally set the temp, figure out the time, and wait for that food to be done.
Is there any other appliance out there that is as simple as that? And clean-up? A total breeze.
If appliances were made to help you out in the kitchen and save you time, this power air fryer xl does just that. You'll be working in the kitchen so much less with the use of this appliance!
AIR FRYER SUCCESS EACH AND EVERY TIME
I've owned my air fryer now for a while, and I have to be honest…I've yet to find a recipe that I don't love. And did I mention how simple it is?
To say I'm a creature of habit is an understatement. I love being able to cook a meal and know with confidence that it's going to taste amazing each and every time.
With the Air Fryer, I absolutely have no doubts. I know that from the moment I press start, to the moment that I remove the food from the machine, it will be cooked to perfection each and every time.
Can I use FROZEN green beans in my air fryer?
Yes, you can! I know this because the first time I tried it, my green beans were frozen but in my fridge! Agh! The cooling drawer malfunctioned and got a little too cool!
But instead of throwing in the towel, I decided to try it. It worked. If your beans are frozen and have some frozen moisture on them, they might feel a little more soggy when fully prepared. But they still taste amazing!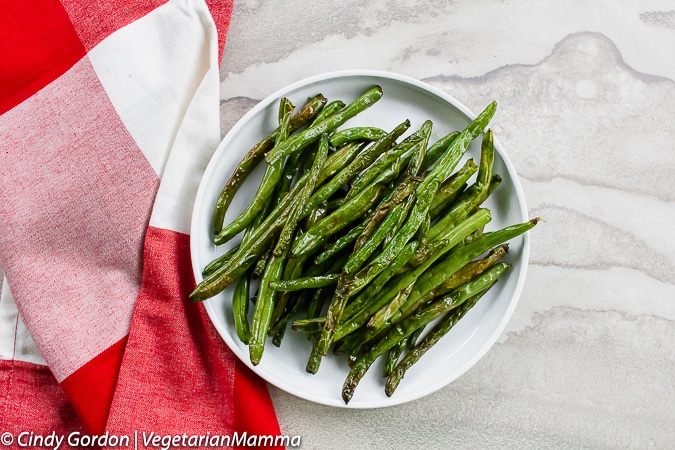 If you are looking for some power air fryer recipes that you can use in your weekly meal planning, here are some great airfryer recipes for you!
Air Fryer Recipes:
Looking for vegan air fryer recipes? We have some of those too! You can even check out our YouTube channel for some air fryer videos.
Still don't have an air fryer of your own? Be sure to check out our air fryer reviews from several of the top models out there. You'll be whipping up free air fryer recipes in no time!
Want to learn more about Air Fryers? Check out our Air Fryer 101 post! Having an Air Fryer is great but may also mean that you have a ton of questions as well.
We have some great tips for using your air fryer! Be sure to check out our Common Air Fryer Mistakes post so you are avoiding common problems when using your air fryer.
How to clean your air fryer, that is the million dollar question that we've been hearing lately! Wondering the correct and best way to clean your air fryer? Check out these tips for cleaning your airfryer!
(And while I'm crazy over my Air Fryer, I'm also just as crazy about my Instant Pot as well. I love gadgets, what can I say? If you are looking for a few instant recipes or easy instant pot recipes, you can check out our instant pot stuffed peppers, instant pot taco soup, instant pot cheesy potato leek soup, instant pot black beans and instant pot leek soup.)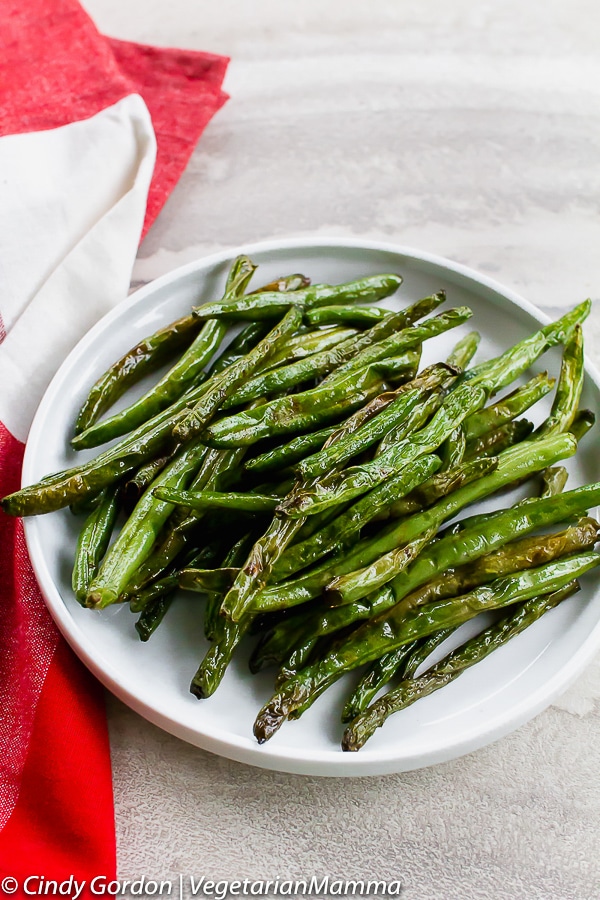 PIN for LATER: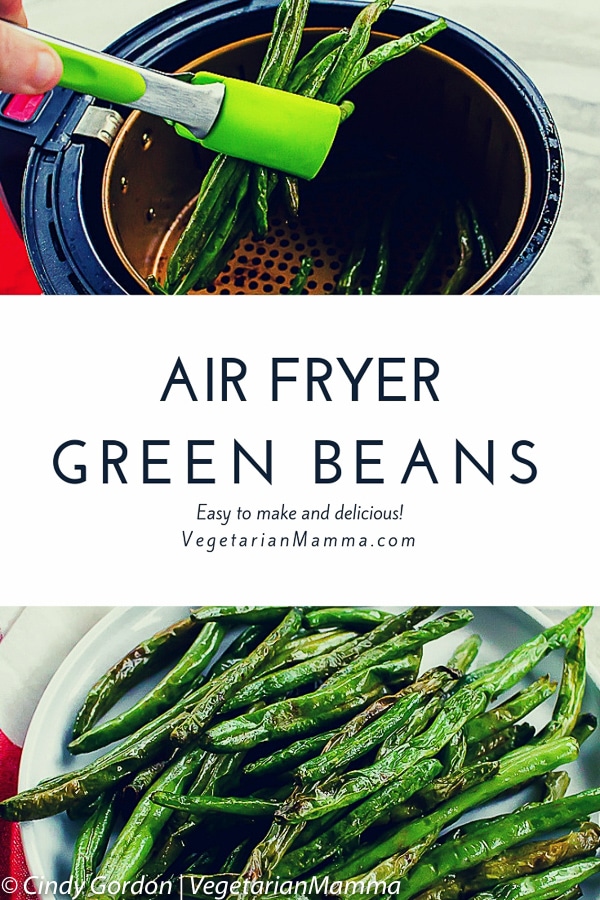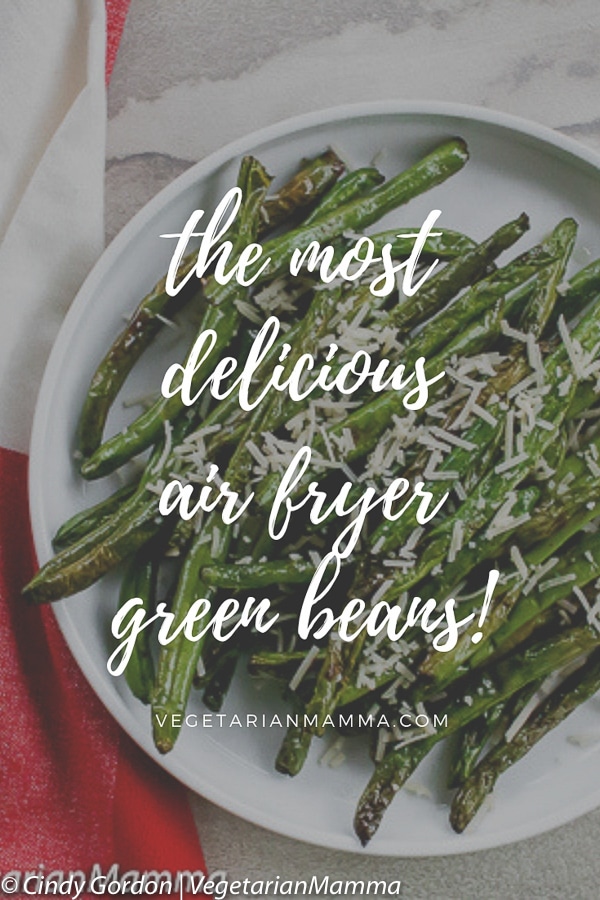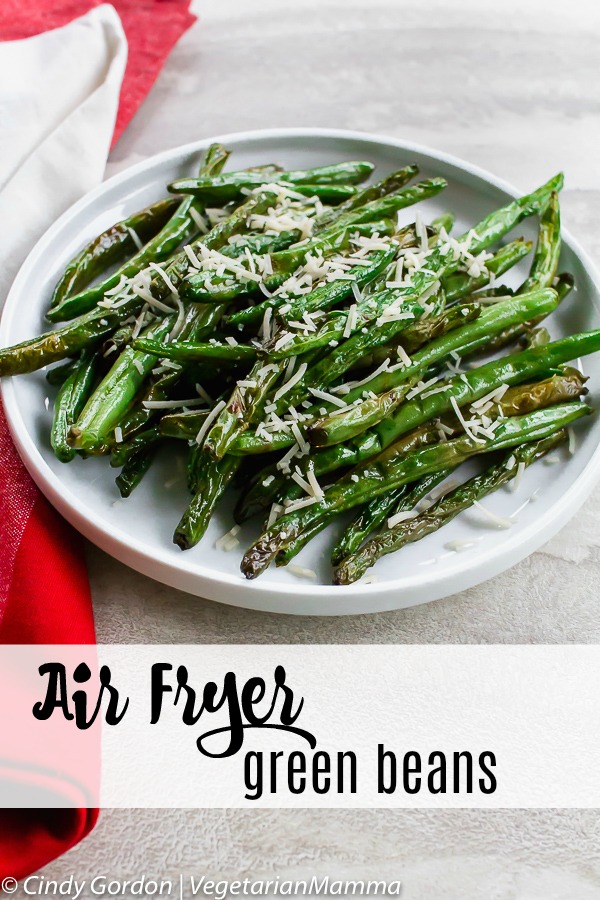 Get this air fryer green beans RECIPE here: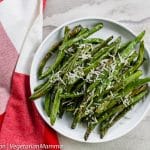 Air Fryer Green Beans
Air Fryer Green Beans will be the perfect addition to your grow collection of delicious air fryer recipes! If you love green beans, this is a quick and tasty way to make them!
Keyword:
air fryer green beans, air fryer recipes
Ingredients
2

c

green beans

1/2

t

oil
Instructions
Wash green beans and cut off ends if necessary. Toss beans with oil.

Put beans into air fryer. Cook at 390 Degrees F for 10 minutes.
Recipe Notes
I like my beans to have a little bit of a crunch still, if you would like your beans "more" well done, cook 2-3 minutes longer.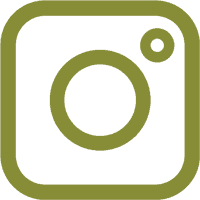 Did you make this recipe?
Be sure to snap a picture and post it to Instagram with the hashtag #VegetarianMamma! I love seeing our recipes being recreated!
Question: Do you have an air fryer? If you do, what is your favorite thing to cook in an air fryer?