Hot Corn Dip is the delicious appetizer that you've been searching for. This dip is easy to make and will please a crowd of your friends!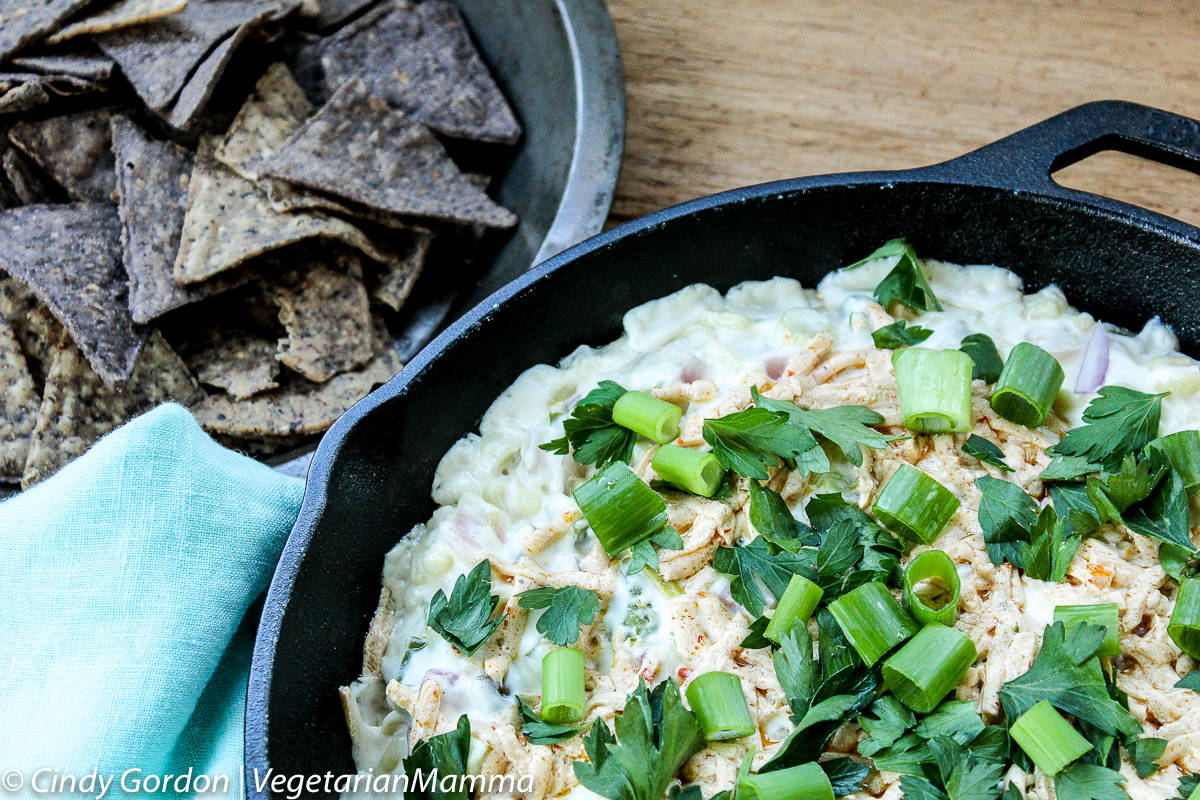 Hot Corn Dip - Dairy Free and Gluten Free
This Hot Corn Dip will be loved by all your dairy-free friends AND your dairy-loving friends! It is made with dairy-free products BUT all my dairy-loving friends couldn't tell the difference! (I don't think of this as tricking them...I think of this as EDUCATING them, without them knowing it)
HOT CORN DIP-
Yep, it is
that
good
I am always looking for new super easy appetizers to make and this Hot Corn Dip has been on my mind for a while.
In our house, dairy free vegan appetizers are always on my radar, as are non-dairy appetizers as well. (I have to have a variety!) Truth be told, I really love the taste of gluten-free dips. I can't honestly taste a difference, I love knowing that I'm putting goodness in my tummy that my body loves as well.
With football season and tailgating coming up, it's important for me to have a plethora of gluten-free appetizers for parties and events that we want to attend. Have you ever been somewhere and you can't enjoy any of the offered food? It's really not that much fun, is it?
That's why I always try to plan ahead and stock up on some fun vegetarian and vegan appetizer recipes that are also gluten-free recipes as well. I love to have easy game day appetizers that everyone can eat.
One can never have too many gluten free dairy free appetizers right? Right.
And if you are anything like me, you are a snacker? I seriously cannot say no to a good spinach dip. Seriously, it's one of my weaknesses! Superman has kryptonite, and I have spinach dip. I make this one with spinach and asparagus that is amazing!
Have I mentioned that I'm already planning ahead to Super Bowl Sunday? Seriously, my big game day appetizer, finger food and dip list is already about a mile long and growing each and every day.
True story.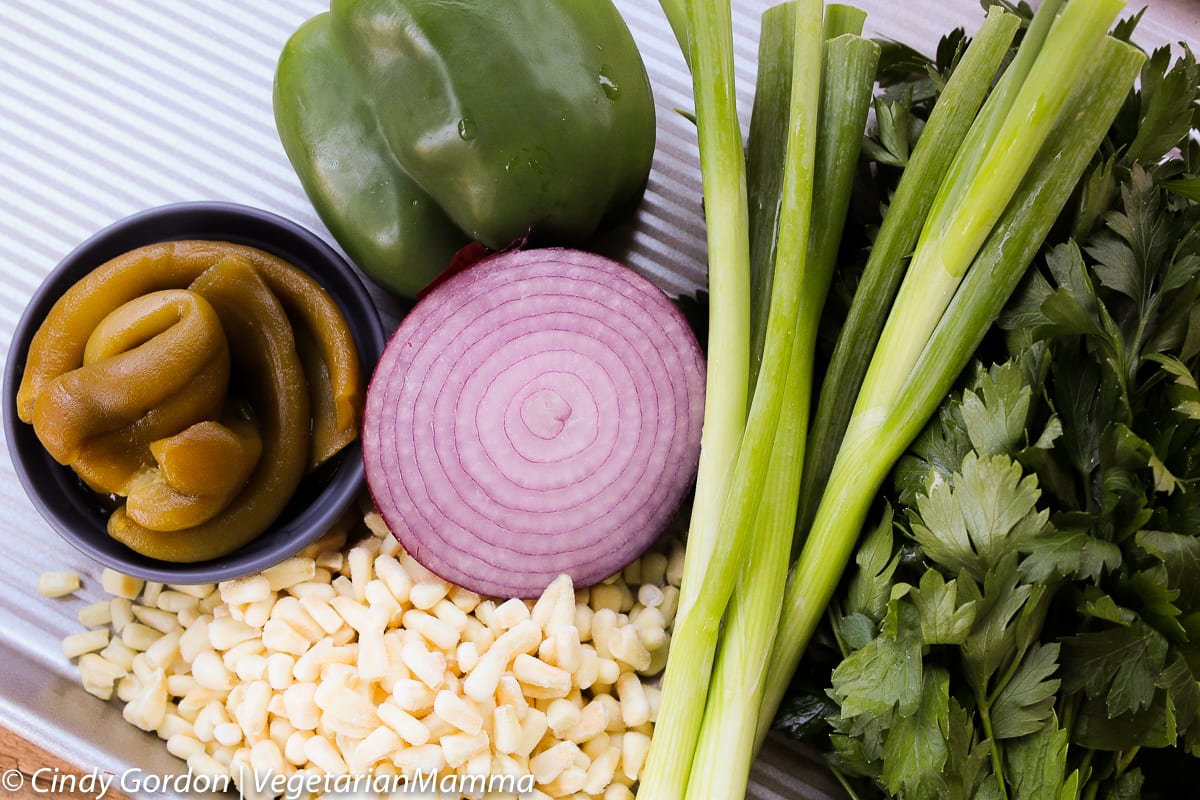 Hot Corn Dip - Perfect to Pair with Tortilla Chips
Do you know what I love most about this recipe? It's simple.
I feel like I'm always saying that about my recipes, but it's the absolute truth. I love how simple this recipe is. The ingredients are simple, the process is simple, but trust in the fact that the taste is quite complex!
While the variety of ingredients can vary a bit to add, I like to make this with some canned green chilies from our pantry, some frozen corn from our freezer and some fresh ingredients from the fridge!
During the summer months, I'll serve this up with some freshly roasted chilies well. The flavor is out of this world!
And while this does taste amazing with tortilla chips, it's also darn good on deviled eggs and in stuffed mushrooms as well. Seriously, this dip can go just about anywhere and taste like a million bucks! It's a very versatile gluten free party food.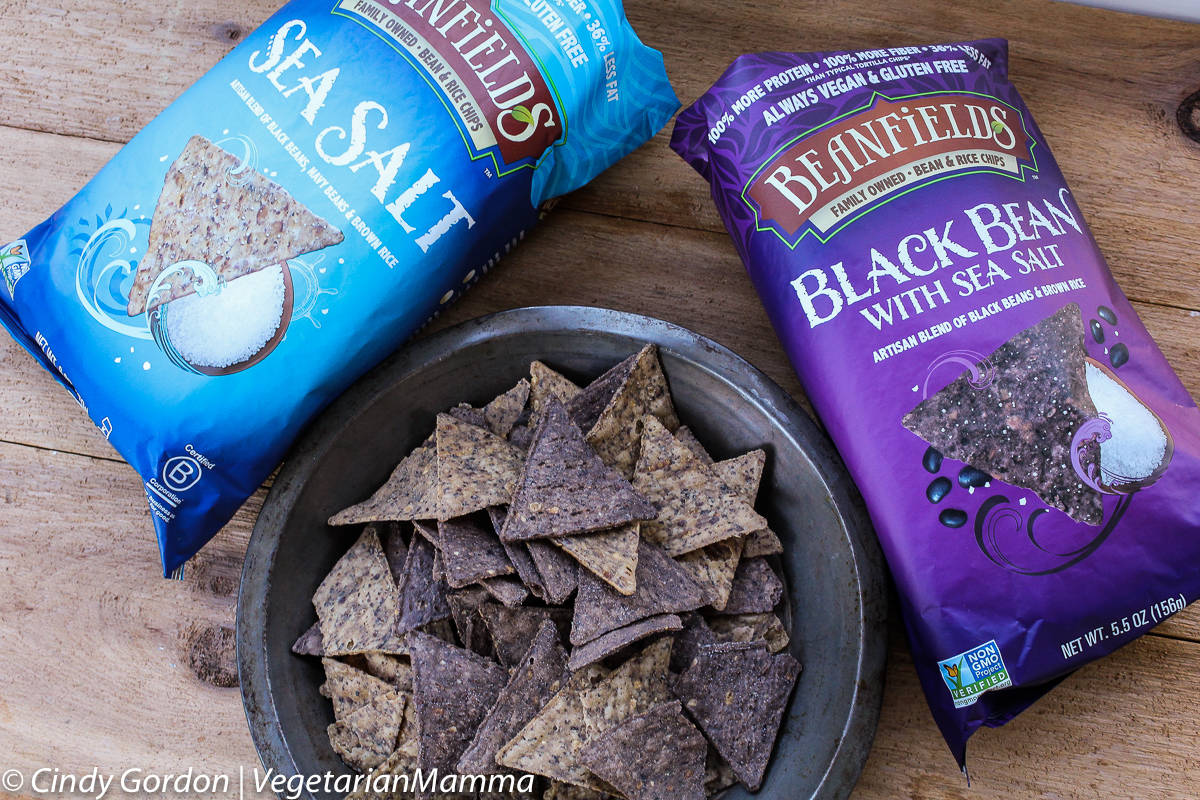 Gluten Free Cracker for All your Dipping Needs
And just like with any amazing dip, you need a fabulous dipper! Let me let you in on a little secret, the longer the chip, the more room there is for a dip, right? Don't waste your time on those broken ones! Leave those crumbs at the bottom of the big and aim for the perfect triangles!
To compliment this dip, I turned to my reliable chips from Beanfields Snacks. These crunchy chips are gluten-free and vegan! Plus, they taste absolutely amazing and are the perfect bite size.
These chips are certified gluten-free, vegan and Non-GMO project verified. Beanfields Bean and Rice Chips make many delicious flavors of chips so make certain to check out all their delicious options! These are perfect for all of your vegan recipes that require a dipper.
For this recipe, I choose to bring two of my favorite flavors together to compliment my corn dip! Sea Salt and Black Bean Sea Salt. Yum, yum and yum.
I always like to ask friends that have tried my recipes if they have any tips for others and one tidbit of information that I learned was that this dip also tastes well on a sweet potato chip, too! The sweet flavor seems to compliment this Hot Corn Dip with ease!
As you read through this recipe, feel free to add your own style to make it your own. Like I said, this is a versatile dip recipe that can be as simple or as fancy as you want it to be.
Hungry for more?
If you are looking for more game day food ideas, you need to check out our Vegan Meatballs, Sweet Vegetarian Chili, and Buffalo Tofu Bites.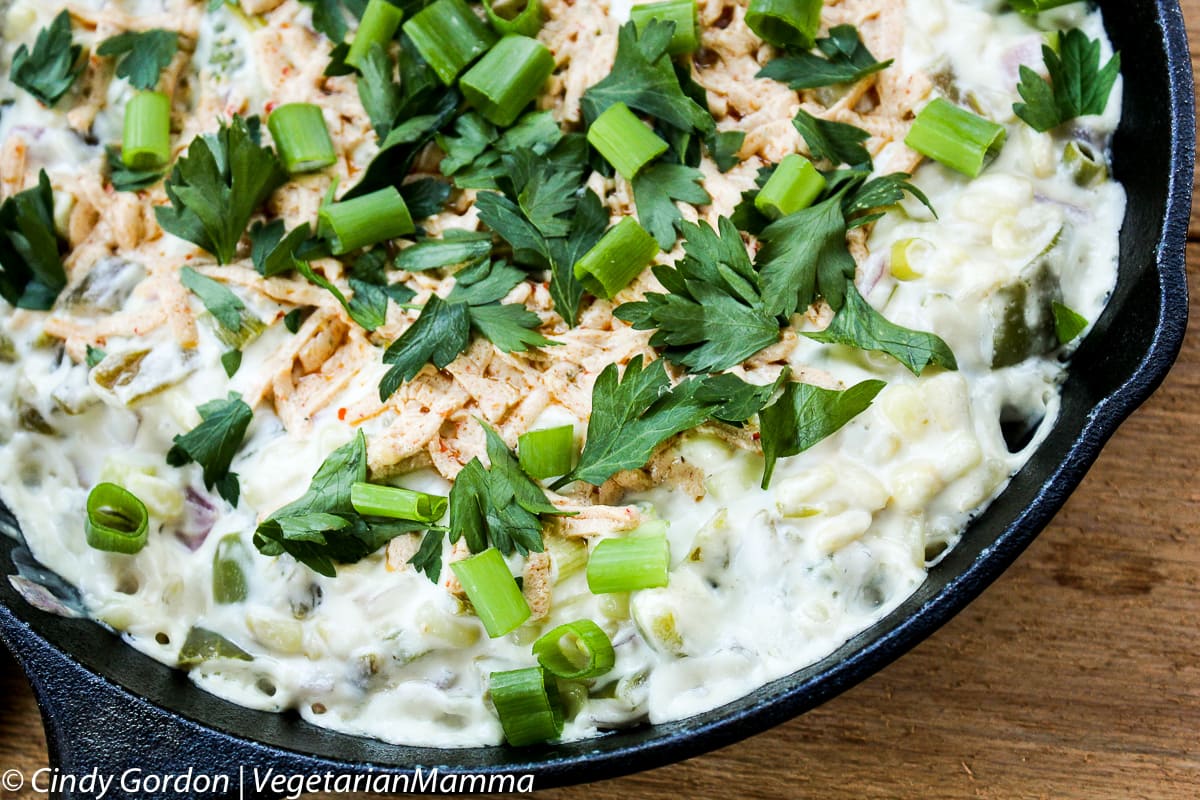 Are you looking for a cast iron pan to create this recipe with? Dips look so delicious served in a cast iron skillet! We scored this one online and you can too! Get your cast iron pan here (affiliate ad link)
Vegetarian? Or maybe wondering more about vegetarian life or meatless cooking? There are several different types of vegetarians.
Basic types of vegetarians are:
If you want to read more about the different types of vegetarians, you can visit our vegetarian educational posts.
Are you hungry for the recipe? What are you waiting for? Get it below and start making up this amazing dip!
pin this dairy free appetizer for later: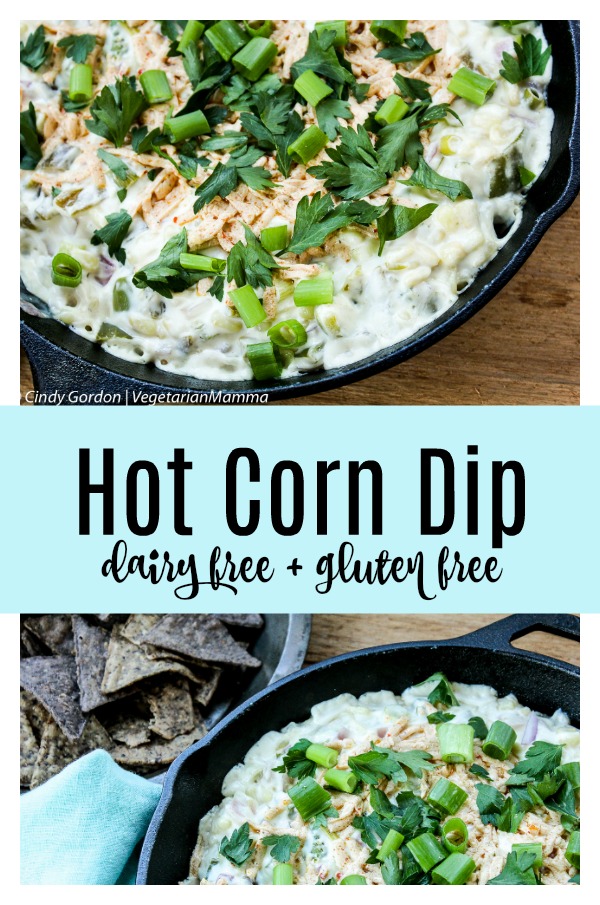 More Dip Recipes
Let's DIG into this dairy free appetizer!
Hot Corn Dip - Dairy Free and Gluten Free
Hot Corn Dip is the delicious dairy free appetizer that you've been searching for. This dip is easy to make and will please a crowd of your friends!
Ingredients
1

c

red onion

diced

1

c

green bell pepper

deseeded and diced

1

T

olive oil

2

c

frozen corn

8

oz

vegan cream cheese

½

c

vegan mayo

½

c

vegan sour cream

3

green onions

diced (greens and whites)

4

oz

canned green chilies

diced

½

c

vegan pepperjack cheese

Parsley for garnish
Instructions
In a skillet over medium heat, saute the red onion, green bell pepper and olive oil until veggies are soft. Stir in corn to heat.

Mix in the cream cheese, mayo and sourcream to the skillet mixture. Stir to blend into the skillet mixture.

Next, add in the diced green onions and green chilies. Mix well.

Add the pepperjack cheese. Do not stir, leave on top.

Bake at 350 degrees F for 15 minutes.

Top with parsley and ENJOY!
Nutrition
Calories:
410
kcal
|
Carbohydrates:
31
g
|
Protein:
5
g
|
Fat:
31
g
|
Saturated Fat:
7
g
|
Sodium:
508
mg
|
Potassium:
260
mg
|
Fiber:
5
g
|
Sugar:
4
g
|
Vitamin A:
150
IU
|
Vitamin C:
29.3
mg
|
Calcium:
46
mg
|
Iron:
1.2
mg
All though this website attempts to provide accurate nutritional information, the information should only be considered an estimate. Varying factors such as different product types, different brands, etc. can change nutritional information. It is your responsibility as a consumer to read all labels to make sure the ingredients fit your dietary needs as well as calculate your own nutritional information as a double check.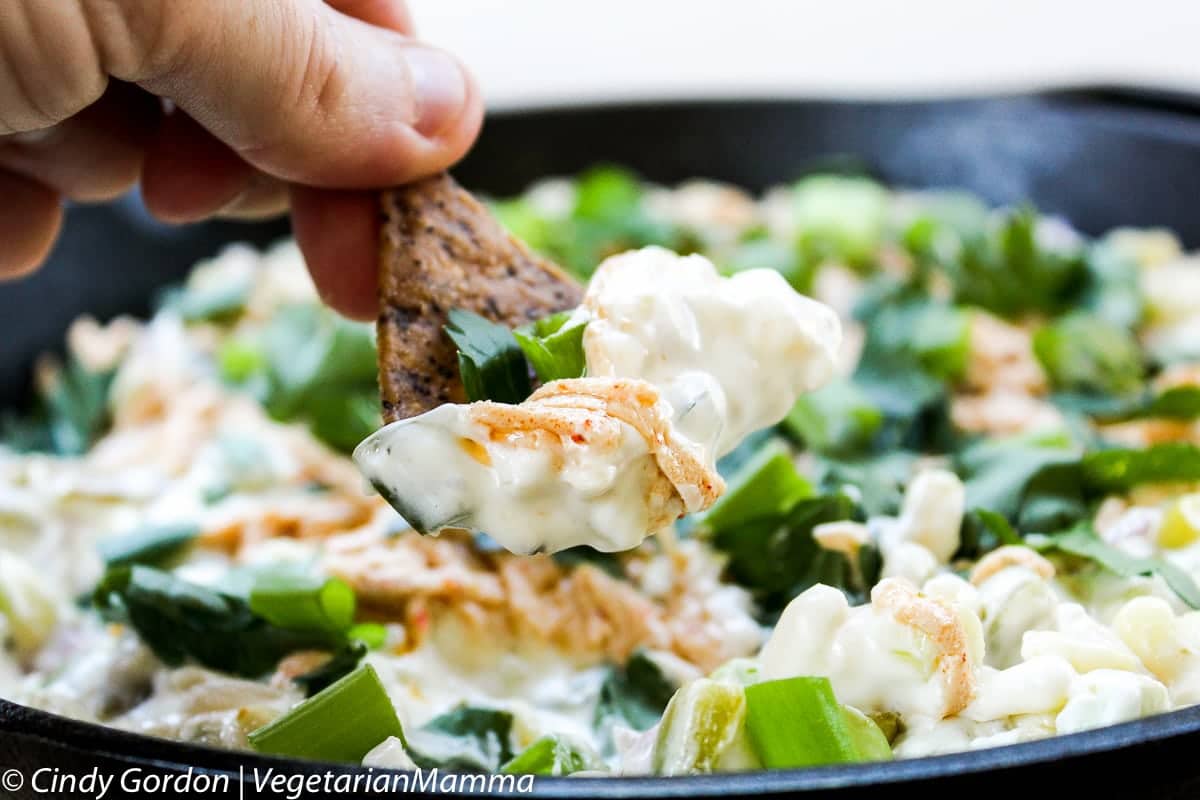 THANK YOU TO BEANFIELDS SNACKS FOR SPONSORING MY RECIPE AND SENDING US OVER SOME DELICIOUS CHIPS! I AM PROUD TO BE A BEANFIELDS SNACKS BLOGGER!
Let's talk!
I absolutely love to hear from all of you. Leave me a comment below telling me if you've ever had HOT CORN DIP or any recipe similar to this! Are you a snacking fan? Love dips? Are you a pro at gluten and dairy free appetizers? Give me the details! I want to know