Any season is great for soup, but when the winter chill rolls in this soup is perfect.  Grab a hot bowl of Rustic Potato Soup and settle in!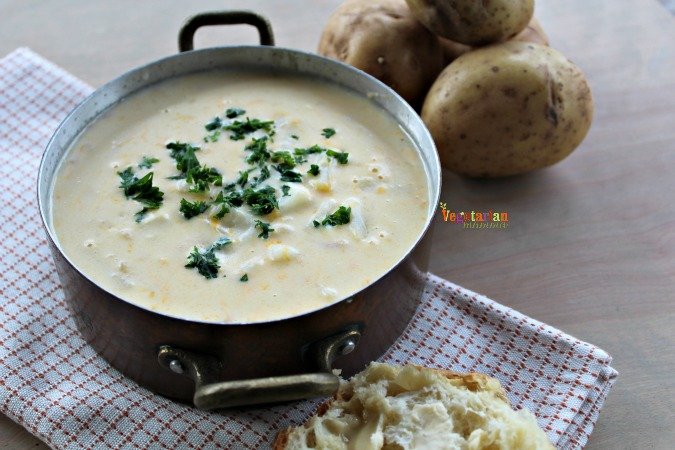 There is just something about a hot bowl of soup that warms my entire soul. Just the smell of this Rustic Potato Soup will make you hungry.
It is simple recipe made with hearty potatoes.
Pair it with a biscuit for dipping into the creamy potato soup and you are set. I am a huge fan of flaky biscuits, which can be hard to find in the gluten-free world.
If you've found a favorite biscuit, get it ready for this soup!
If you love soup as much as I do, make sure to visit the recipe index to find more gluten free soup recipes! Try Creamy Corn Soup, Cheesy Potato Bean Soup, or Taco Soup.
So get your soup pot ready, we are going to make some delicious soup!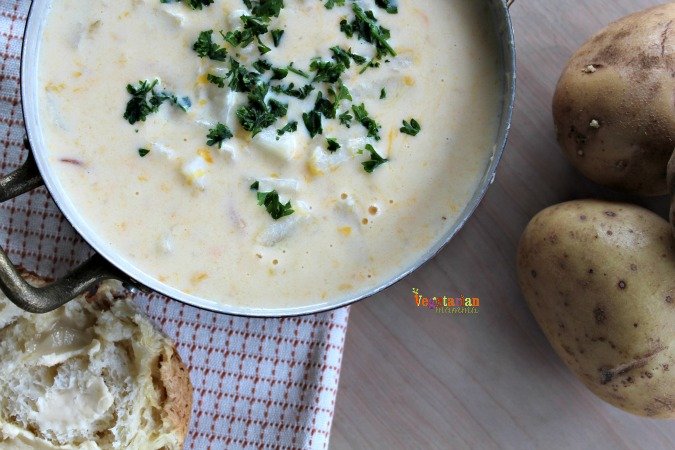 There is just something comforting about a bowl of warm soup! Wouldn't you agree?
I can smell that warm bowl of soup calling my name now! Perfect, for cool weather!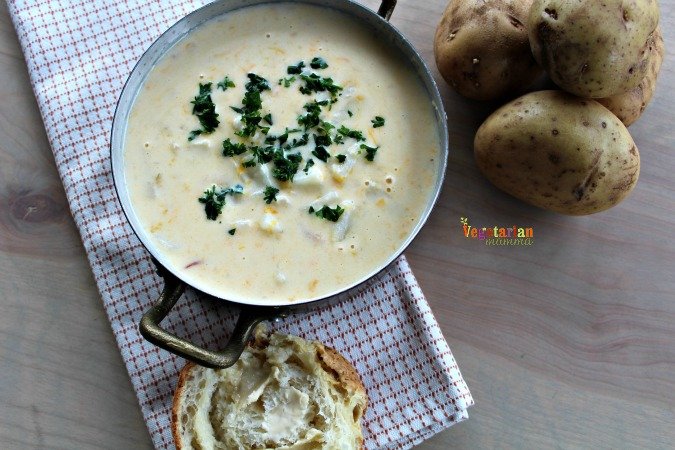 Who is hungry?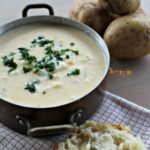 Rustic Potato Soup
This soup does well when topped with chopped green onions and a dash of HOT sauce!
Ingredients
2

cups

of cubed potatoes

1

cup

of reserved water from potatoes

medium onion

<span data-mce-bogus="1" class="mceItemHidden"><span></span>2T of butter</span>

<span data-mce-bogus="1" class="mceItemHidden"><span></span>2T of all-purpose gluten-free flour</span>

3

cups

of milk

1½

cup

shredded cheese

Parsley and chopped green onions for garnish.

Salt and Pepper for seasoning
Instructions
Bring potatoes to a boil. Cook until done (soft) and drain. Be sure to reserve 1 cup of the potato water.

Melt butter and saute onions.

Next, stir in flour until smooth.

Gradually (slowly!) add the milk product and reserved potato water, while stirring.

Bring to a boil. Boil until thick.

Remove from heat and add cheese, slowly. Stir until melted.

Add cooked potatoes.

Garnish with parsley, green onions and season with salt and pepper!

ENJOY!
Recipe Notes
Slow and steady is the pace for this recipe. Don't rush this recipe. Slowly add in the milk and cheese so that it blends well.
I am a huge fan of soup. Leave me a comment below telling me if you are a soup fan. If you love soup too, tell me your favorite soup to eat!
*This post does contain an affiliate link.