Gluten-free fried zucchini coins are a traditional summer favorite that combines ripe garden zucchini with simple ingredients to create the perfect crispy pan fried zucchini.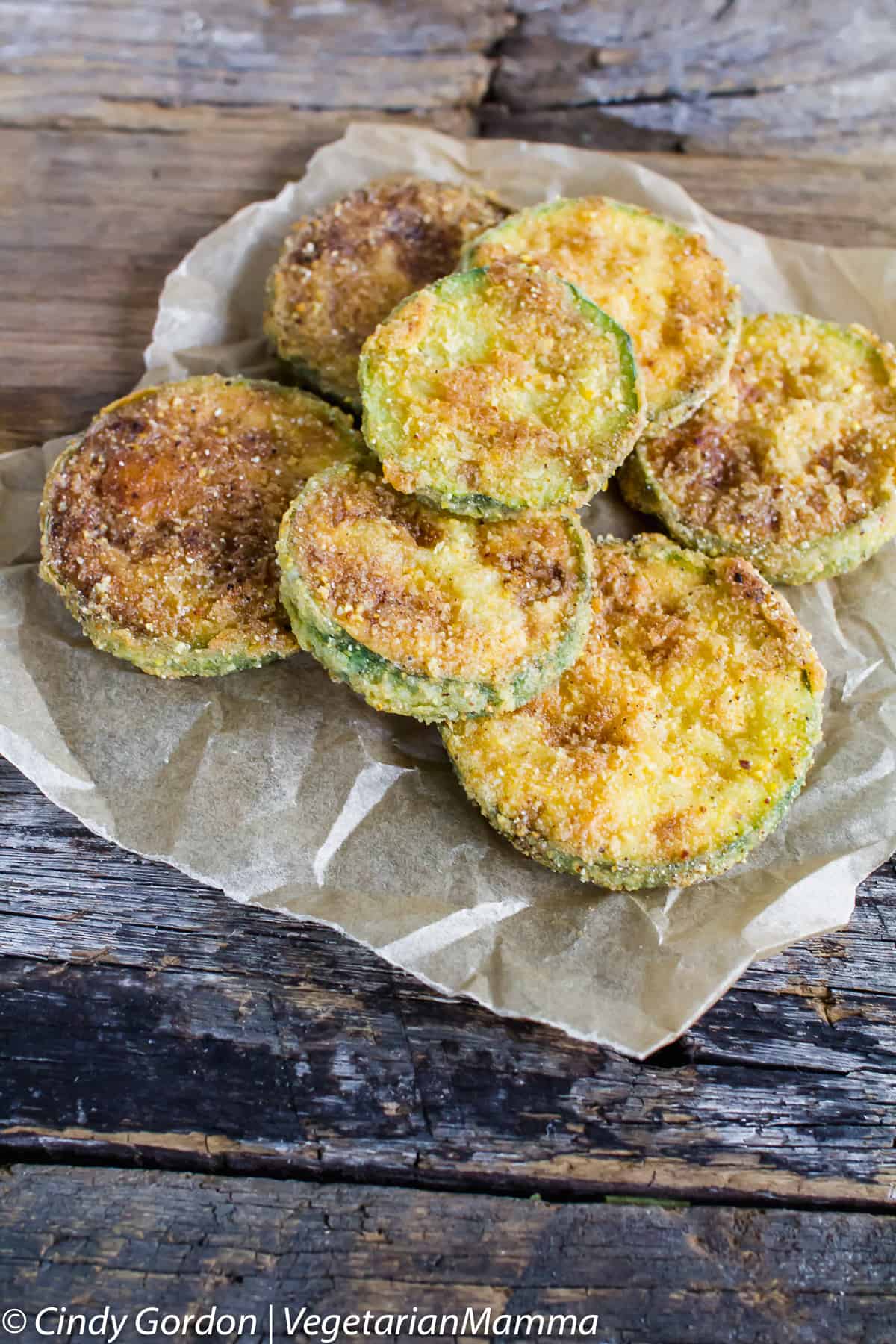 Gluten Free Pan Fried Zucchini
Why pan cooked zucchini?
I guess a better question would be, why not? Am I right?! I have fond memories of eating fried zucchini chips growing up. Zucchini was not a vegetable of choice in my house.
However, in my mother in law's house, next door, it was. Yes, I grew up next to my husband. I met him when I was five and it's been history ever since…
Okay back to my zucchini story...My mother in law always grew a garden in their backyard and zucchini was a part of that garden. I remember that she would fry up zucchini with a crushed cracker mixture, I believe, and it was so simple and delicious.
My husband and I have made pan fried zucchini for years and through the years we have developed our own favorite coating. We have used gluten-free bread crumbs and we have used seasoned gluten-free flour with some salt and pepper.
Currently, we use a mix of gluten-free cornmeal and gluten-free flour. If you aren't gluten-free you could use your standard cornmeal and all-purpose flour. The cornmeal mixture makes the zucchini look golden brown!
Is it just me or do you have any childhood food memories that you still make as an adult? You can let me know in the comments below! Let's keep this conversation going! I want to know!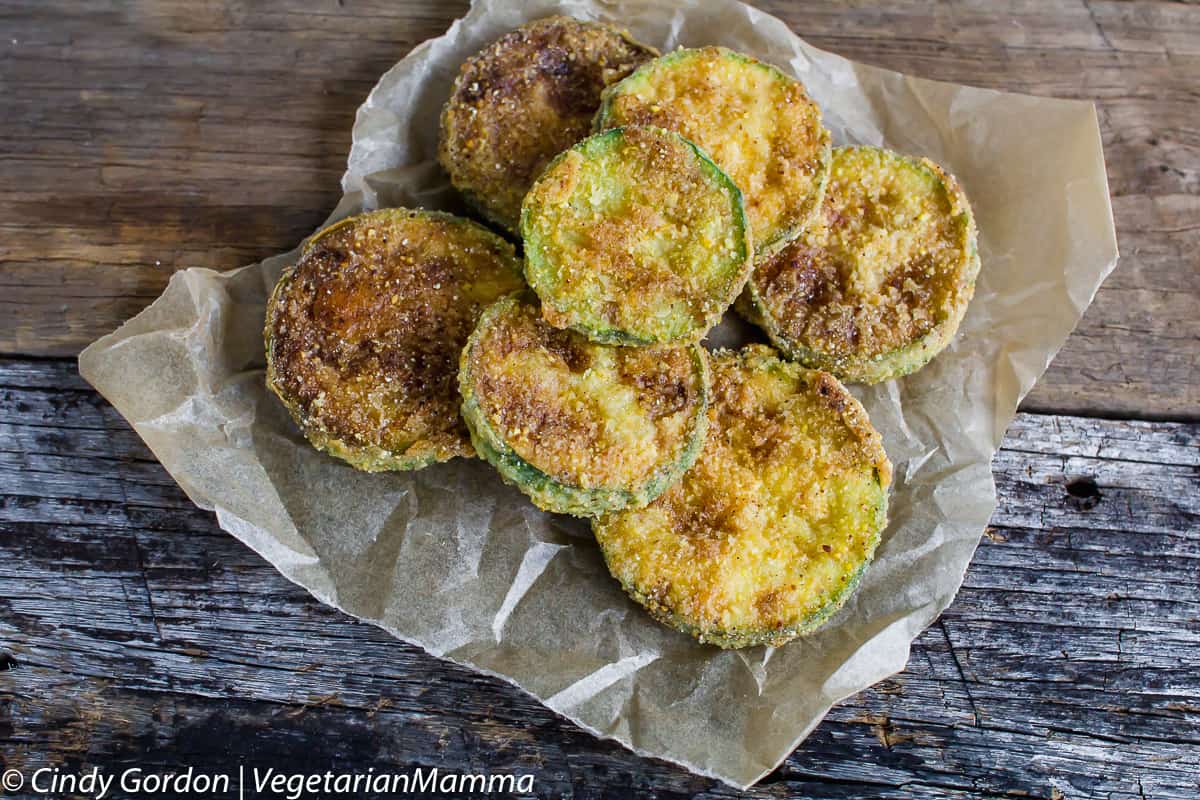 All about Zucchini
Zucchini's are part of the squash family. Squash is separated into two categories: winter squash and summer squash. Zucchini falls into the summer squash category. Typically, summer squashes have a higher water content than winter squash and their skin is thin and edible.
Zucchini plants are pretty popular for home gardeners. There is a running joke that you can't look away from a zucchini plant because zucchini grows so fast. It almost seems like they can double in size overnight. While that isn't quite accurate, they can grow fast during the summer!
Did you know that zucchini flowers are edible? They are one of only a few edible flowers. The zucchini flowers are also called courgette flowers. You can cook the flowers or eat them raw!
Is zucchini a fruit or a vegetable? Zucchini is mostly treated as a vegetable, but it is actually a fruit. So there you go, a little bit of trivia for you.
Zucchini is a fun ingredient but it can easily become the star of a main dish or you can create some amazing zucchini side dish recipes too!
However, you make your zucchini, it will be delicious!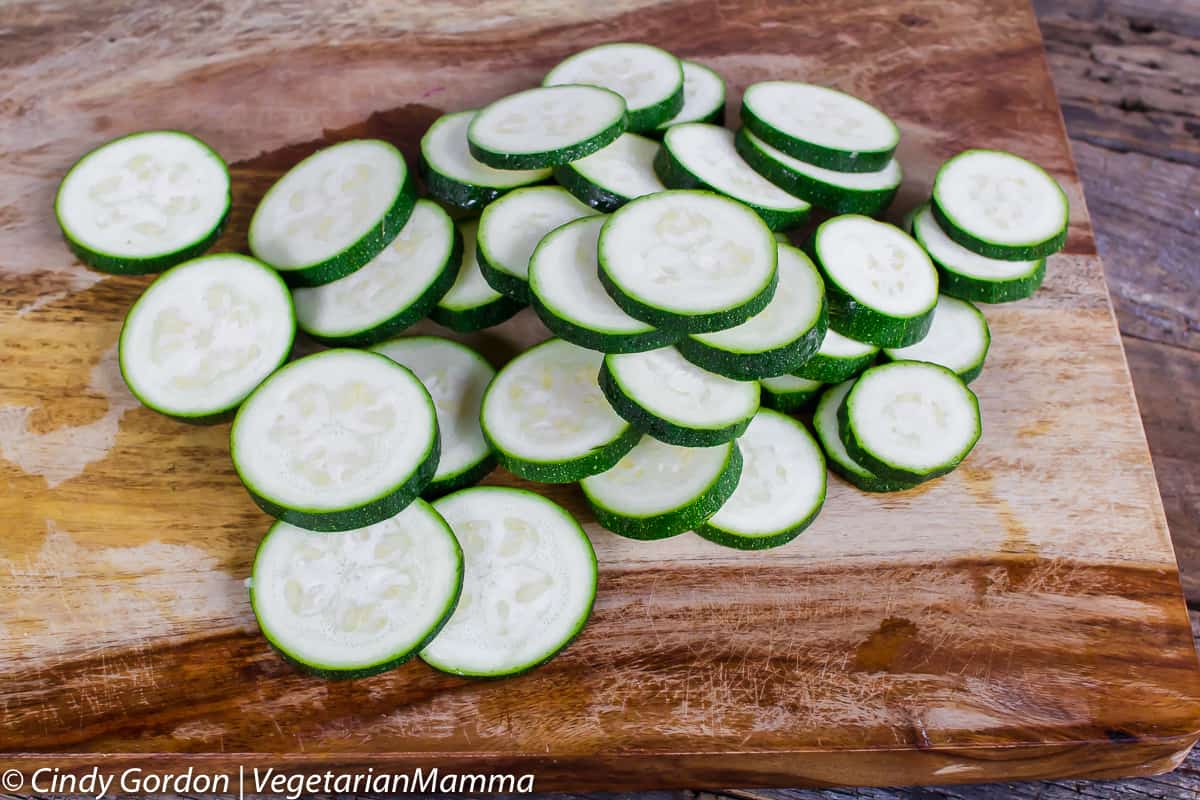 Remove Moisture
Zucchini has quite a bit of moisture in it. So we need to remove some of that moisture before we fry up our zucchini slices. To do this, you are going to lay the zucchini slices flat on a baking sheet.
Then sprinkle the slices with some salt, let rest for a few minutes, then slip and repeat. We outlined this process in our Gluten Free Eggplant Parmesan recipe.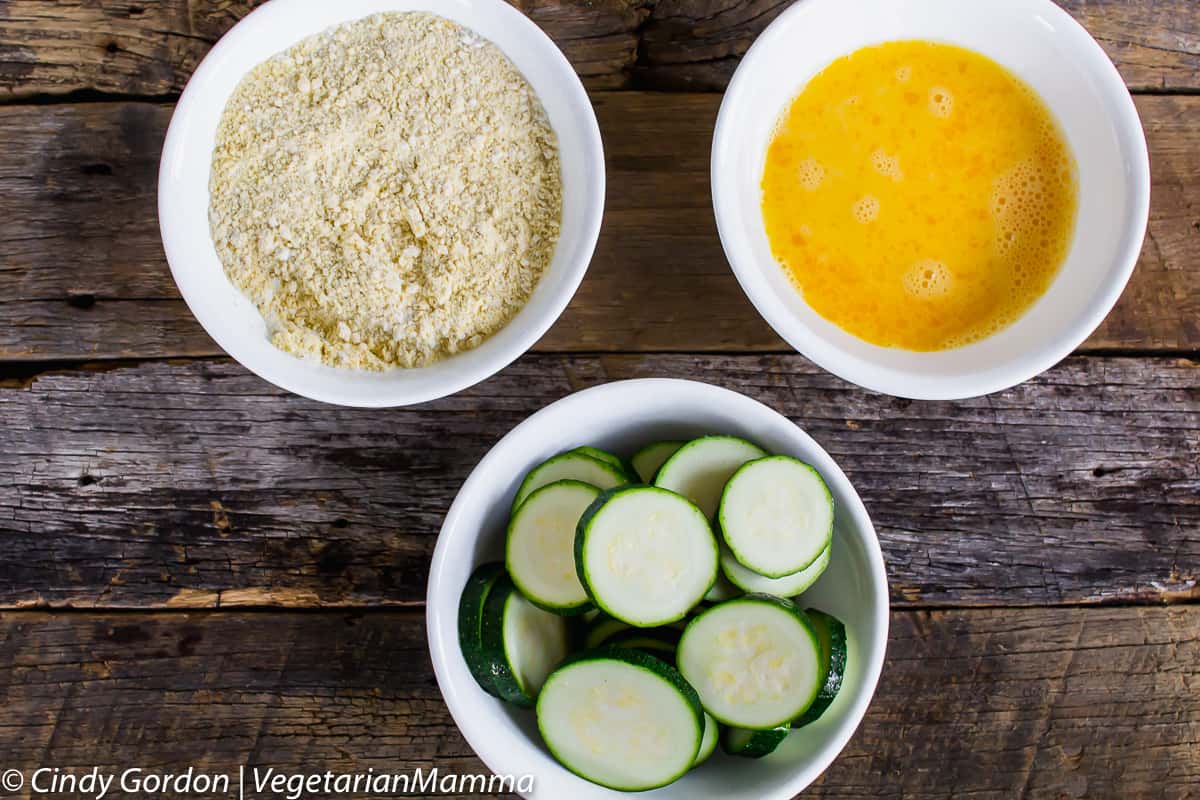 Use plenty of oil
This my friends is a tip that you have to embrace. While you are not using a deep fryer, you are using a pan to make this crispy fried zucchini recipe. So you will be using less oil in the pan than you would a deep fryer...but do not skimp on the oil.
If you do not use enough oil the "breading" of these zucchini chips will stick to the bottom of your skillet. Take my word, be generous with your oil. You can always rest your pan fried zucchini coins on a piece of paper towel to soak up any extra oil after cooking!
I personally like to use olive oil or avocado oil.
Enjoy your zucchini
Zucchini coins can be enjoyed so many ways. My husband likes to add red pepper flakes to his. Sometimes I just season mine with salt.
Of course, dipping them in ranch dressing is always an option! Love cheese? You could certainly sprinkle the zucchini with some parmesan cheese!
More Zucchini Recipes:
Taco Stuffed Zucchini Boats

Savory Zucchini Quiche

Southwest Zucchini Casserole

Zucchini Grinders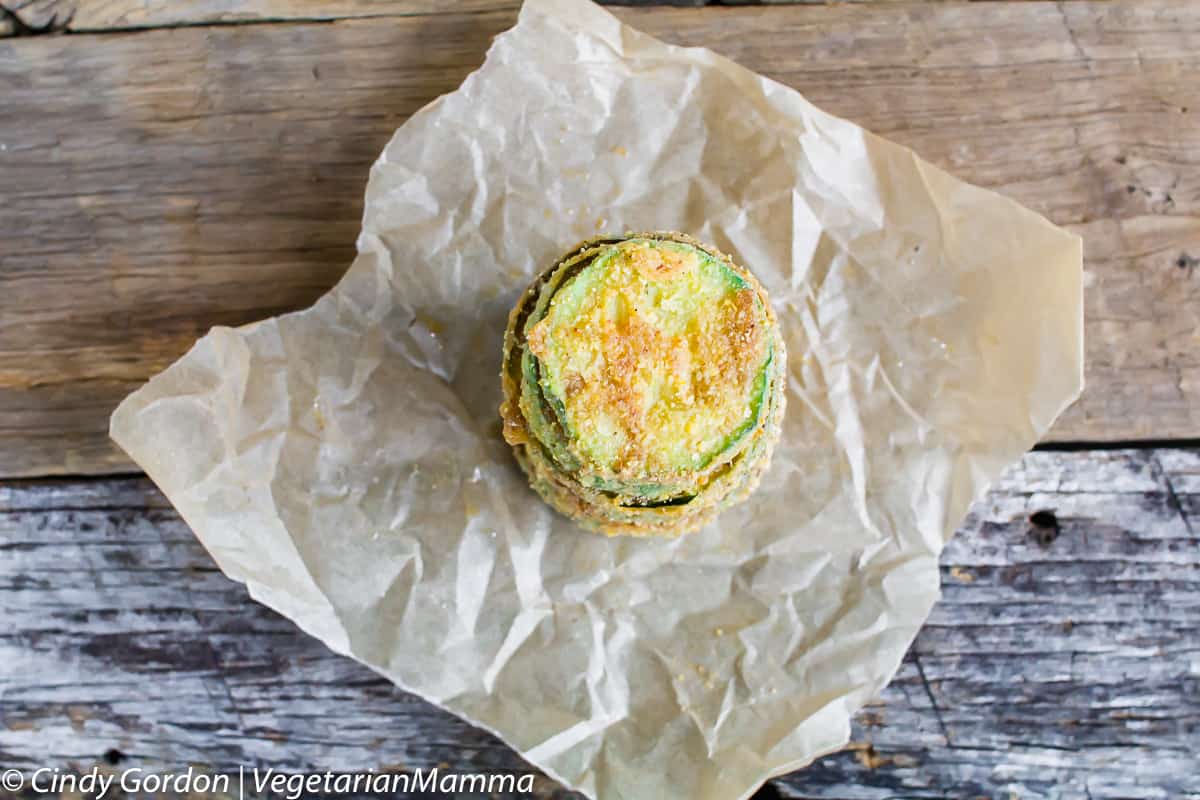 Pin this pan fried zucchini recipe for later: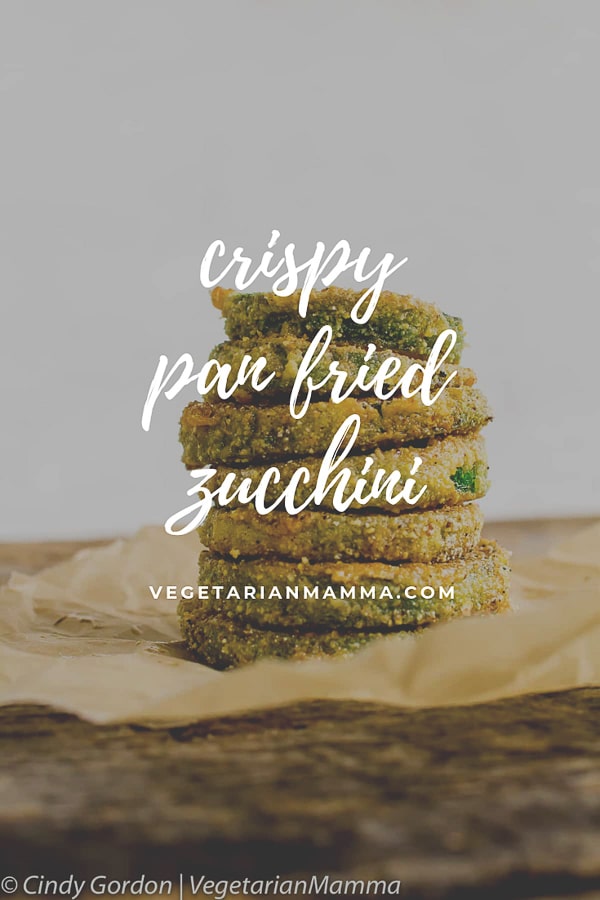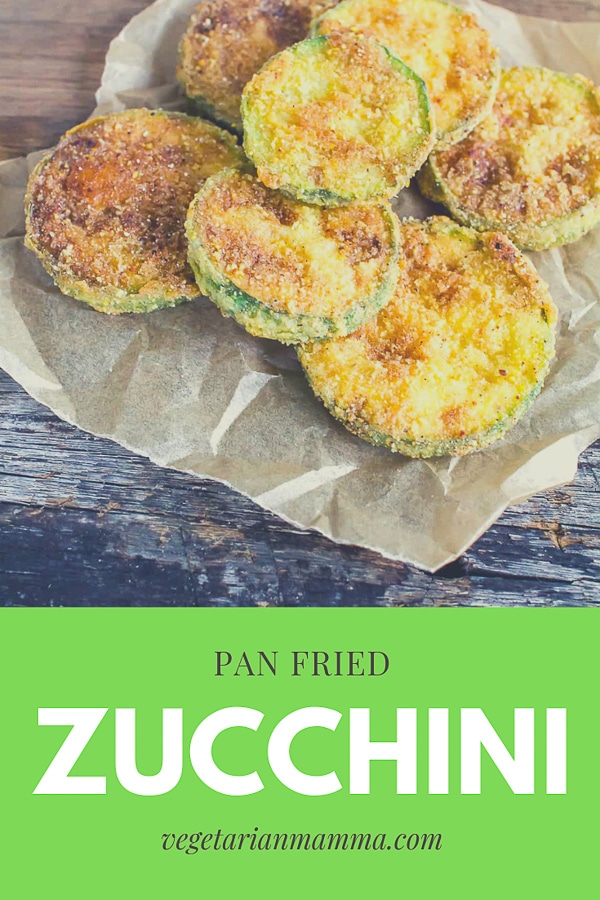 How to pan fry zucchini:
Gluten Free Pan Fried Zucchini
Gluten-free fried zucchini coins are a traditional summer favorite that combines ripe garden zucchini with simple ingredients to create the perfect crispy pan fried zucchini.

Ingredients
2

zucchini

medium sized

2

eggs

1

T

milk

(dairy or non dairy)

1

c

gluten-free cornmeal

½

T

garlic salt
oil

for frying
Instructions
Cut zucchini ends off and discard. Slice zucchini into rounds about ¼ inch or less thickness.

Lay zucchini circles on a baking sheet. Sprinkle with salt and let rest for 5 minutes. Flip zucchini and repeat.

In a bowl whisk eggs and milk, set aside.

In another bowl combine flour, cornmeal and garlic salt.

In a large skillet over medium heat, warm about 3 t of oil. Take a zucchini circle and plunge it into the egg mixture, followed by the corn meal mixture. Then transfer to the oil in the skillet.

Cook for 2-3 minutes on each side or until golden brown.

Repeat until all zucchini are cooked, ENJOY!
Nutrition
Calories:
66
kcal
|
Carbohydrates:
9
g
|
Protein:
3
g
|
Fat:
2
g
|
Cholesterol:
54
mg
|
Sodium:
608
mg
|
Potassium:
190
mg
|
Fiber:
1
g
|
Sugar:
2
g
|
Vitamin A:
210
IU
|
Vitamin C:
11.7
mg
|
Calcium:
28
mg
|
Iron:
0.9
mg
All though this website attempts to provide accurate nutritional information, the information should only be considered an estimate. Varying factors such as different product types, different brands, etc. can change nutritional information. It is your responsibility as a consumer to read all labels to make sure the ingredients fit your dietary needs as well as calculate your own nutritional information as a double check.
Let's talk! Drop me a comment below telling me if you love zucchini? Do you grow a garden and if so, do you have a zucchini plant? Or maybe you want to talk about other delicious recipes that involve zucchini? I am game, drop me a comment and let me know what you are thinking!
Pin this image for later: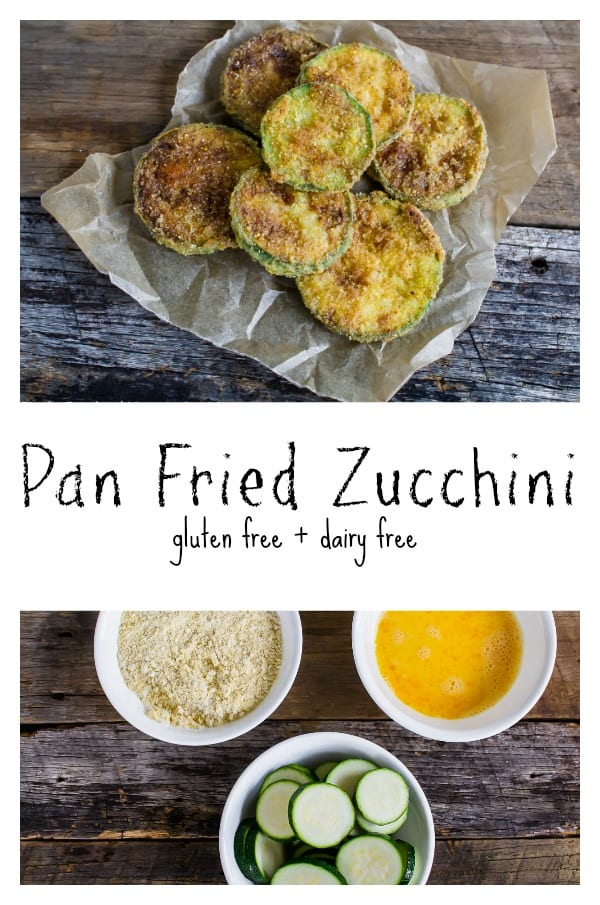 While you are here, we'd love for you to check out some of our favorite non-air fryer recipes! We have some delicious sauces that you can dip your favorite foods into as well a sweet treats and drinks!
Be sure to check out these recipes! Dirty Chai, Avocado dressing, Mediterranean Sauce, Vegetarian Charcuterie, BBQ Ranch, Vegan Rice Krispie Treats, Vegan Honey Mustard, Vegan Croutons