The Air Fryer is a fun piece of kitchen equipment in households around the US and more. Looking for more than meat recipes for your Air Fryer? Check out these Vegetarian Air Fryer Recipes!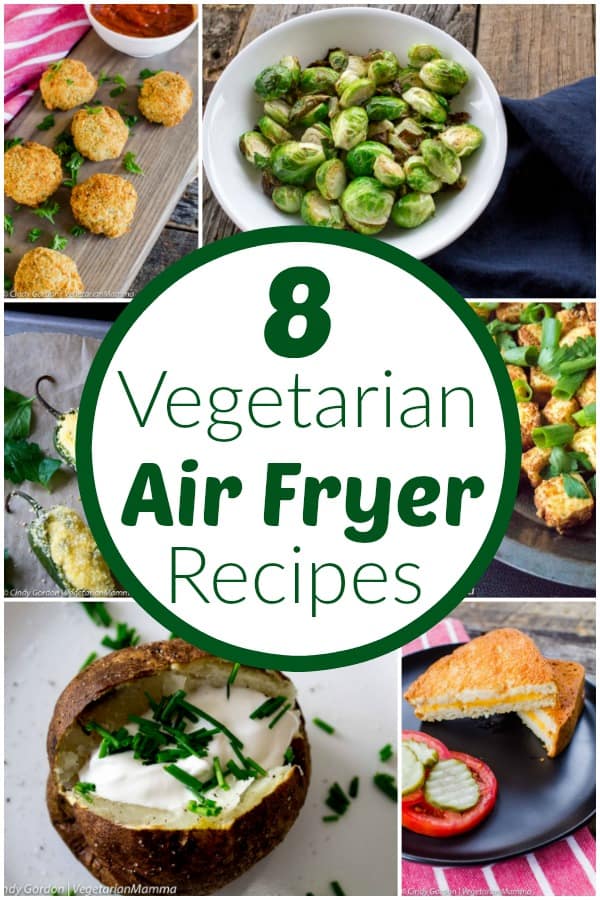 Vegetarian Air Fryer Recipes
I'm totally in love with my air fryer, and having so much fun creating new and exciting vegetarian and gluten free recipes to make with it!
While an air fryer will do excellent work with frozen french fries, don't limit yourself! Tons of fresh and delicious vegetarian snacks and meals can be made in the air fryer.
I've been busy this year trying and perfecting my air fryer recipes, and only the best ones make it here to the blog. Here's the full list! What are you waiting for? Get air frying!


WHAT CAN YOU ACTUALLY COOK IN AN AIR FRYER?
Besides these vegetarian air fryer recipes, the options of what you can cook in this amazing appliance are truly endless!
The great part about cooking with an
air fryer
? The cook time is a breeze. Like literally no time…at all.
For us, we love to use our Power AirFryer XL (affiliate ad link) We like the digital controls on this fryer. Be sure, of course, to check price points to make sure you are getting a fair deal. The prices can vary!
HOW EASY IS IT TO USE THE AIR FRYER?
When I say it's super simple, it's simple. You literally set the temp, figure out the time, and wait for that food to be done. No waiting to preheat your oven, you can use this to easily fry foods. You are going to love this cooking method!
Is there any other appliance out there that is as simple as that? And clean-up? A total breeze.
If appliances were made to help you out in the kitchen and save you time, this power air fryer xl does just that. You'll be working in the kitchen so much less with the use of this appliance!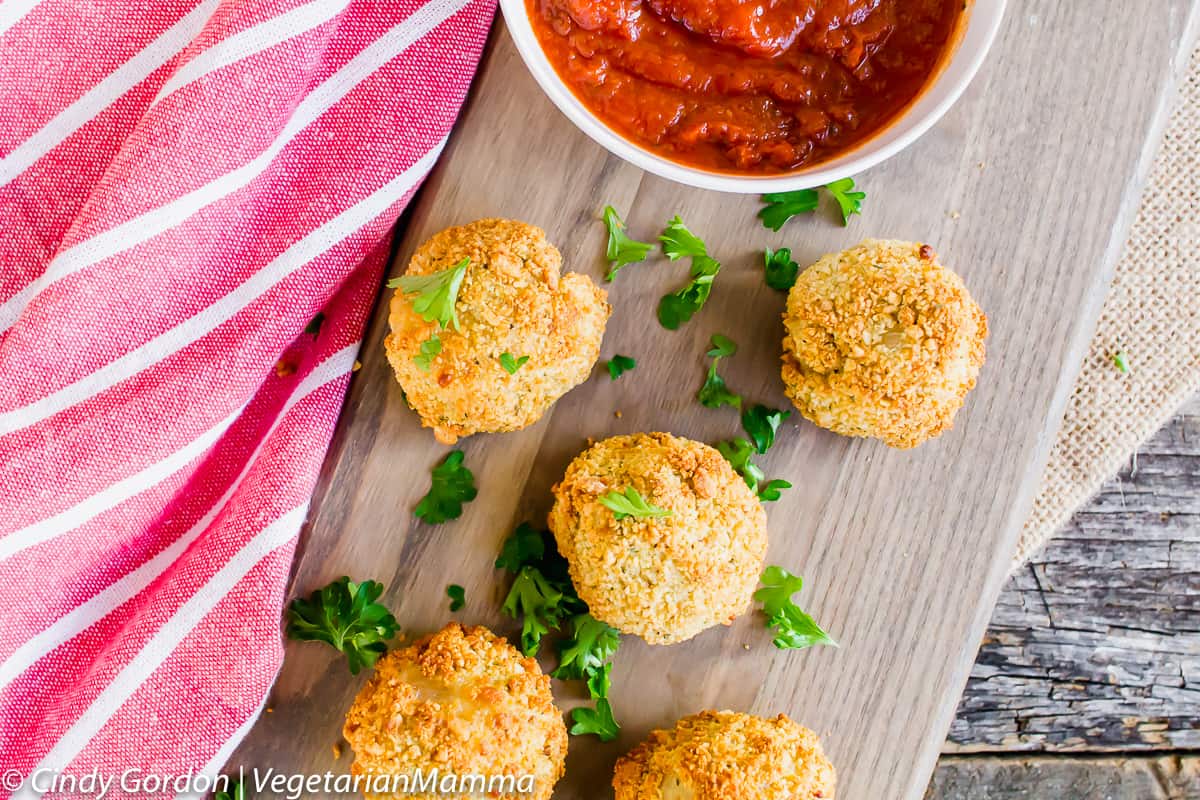 Game Changing Air Fryer Risotto Balls
Wondering how to make air fryer fried pickles? Are you craving a delicious crispy fried pickle chip? This air fryer pickle recipe is extremely easy to make.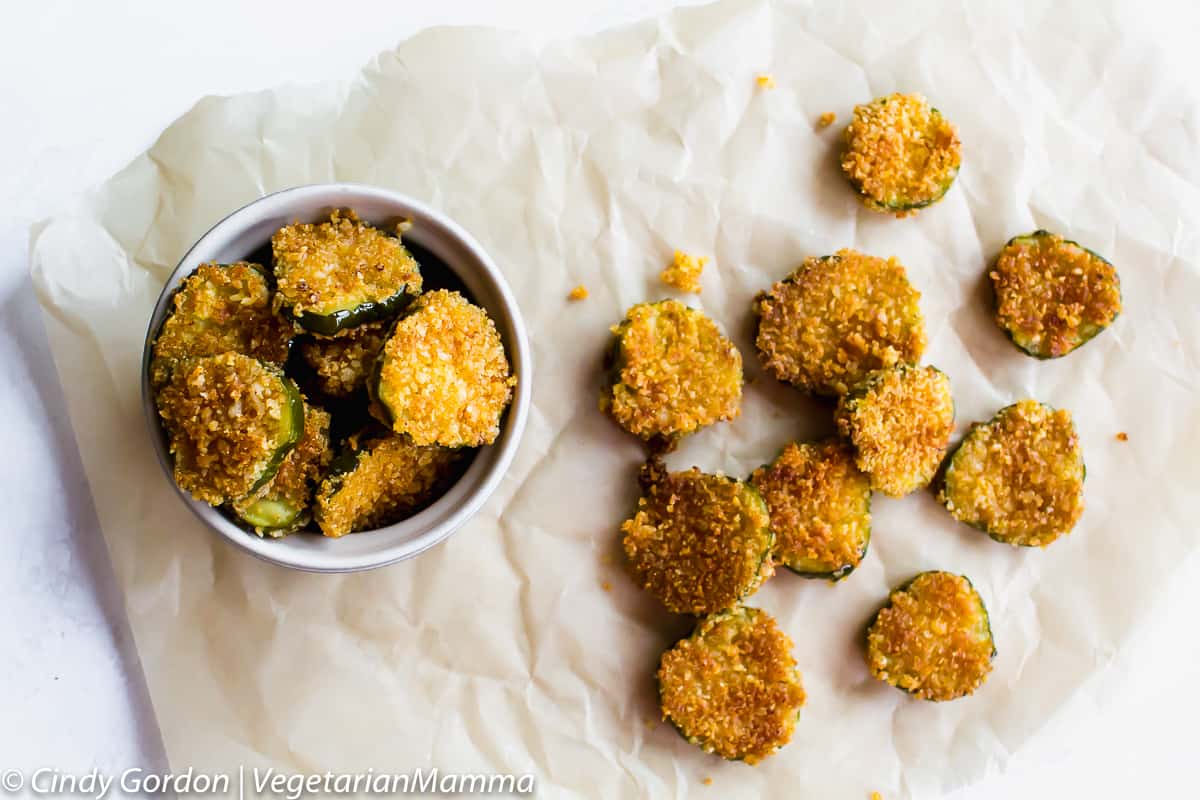 The World's Easiest Air Fryer Fried Pickles
Wondering how to make air fryer fried pickles? Are you craving a delicious crispy fried pickle chip? This air fryer pickle recipe is extremely easy to make.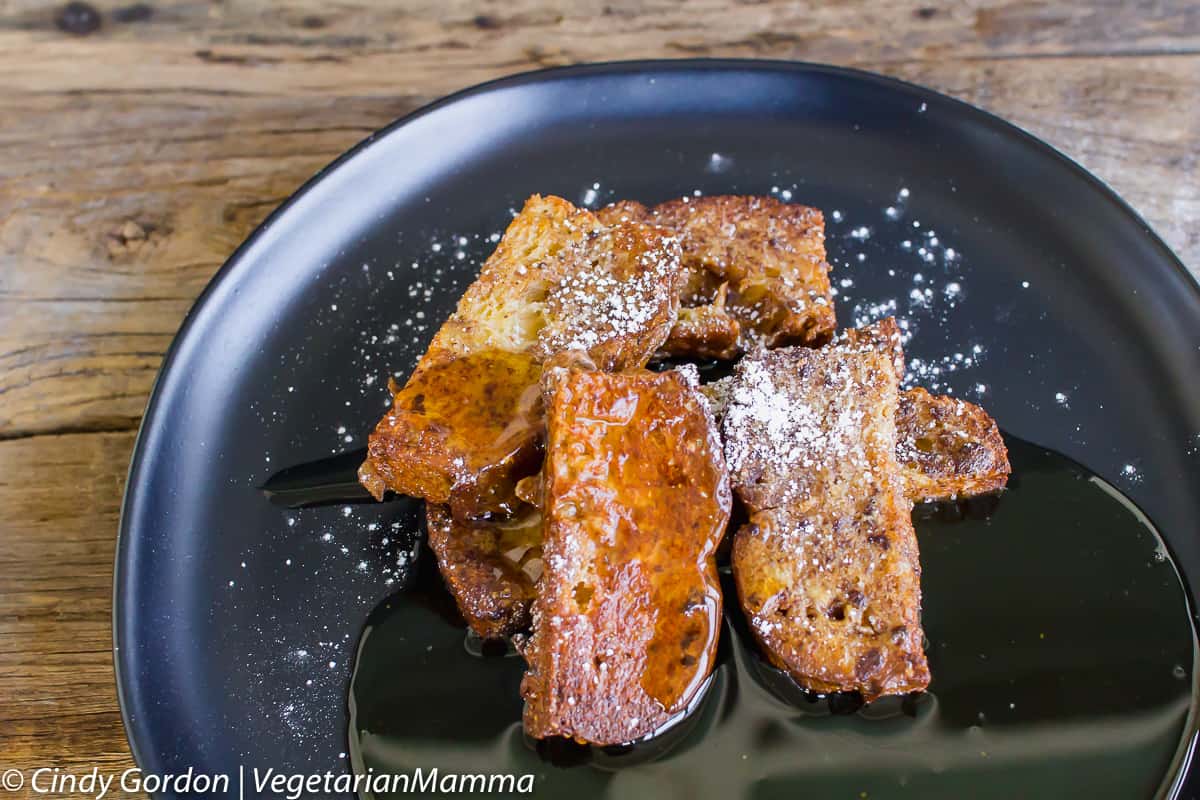 Air Fryer French Toast shows yet another level of recipe that you can create in your Air Fryer! Breakfast from an Air Fryer? Yes, it is true!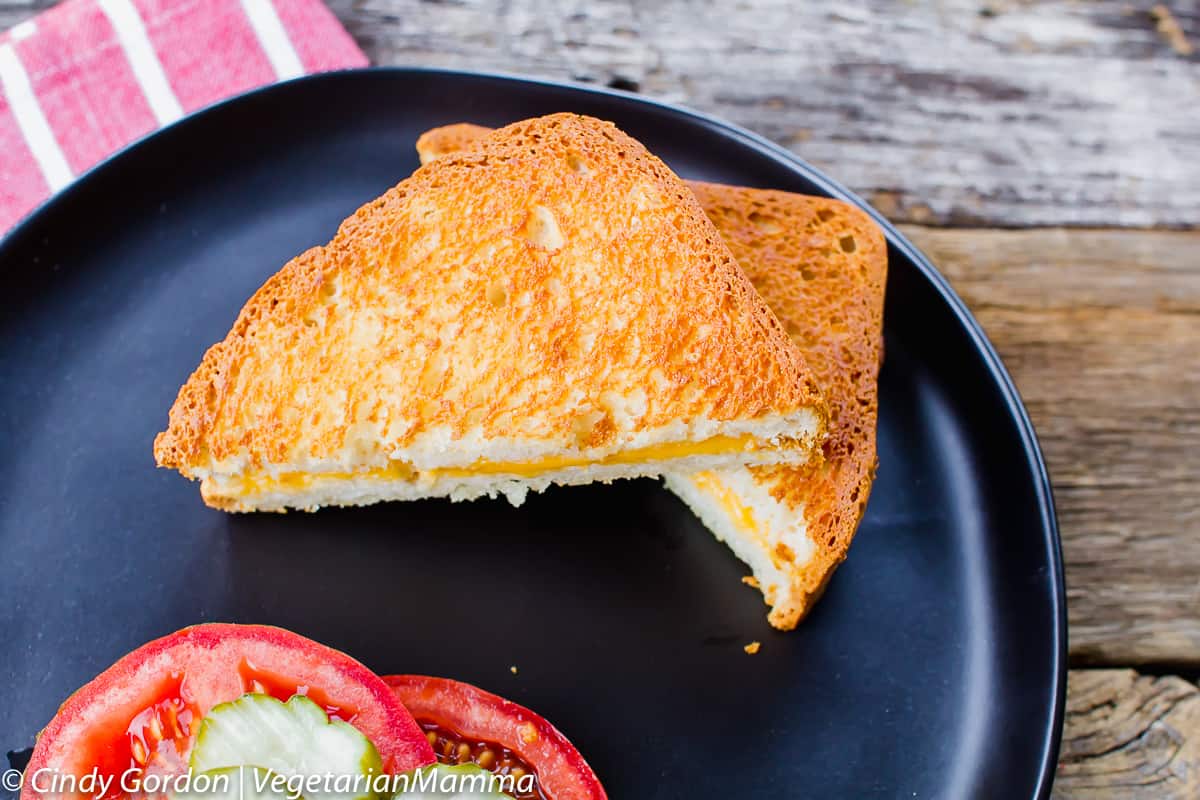 Air Fryer Grilled Cheese, gives you the perfect toasted cheese sandwich each and every time. You'll be amazed at this delicious Air Fryer Grilled Cheese!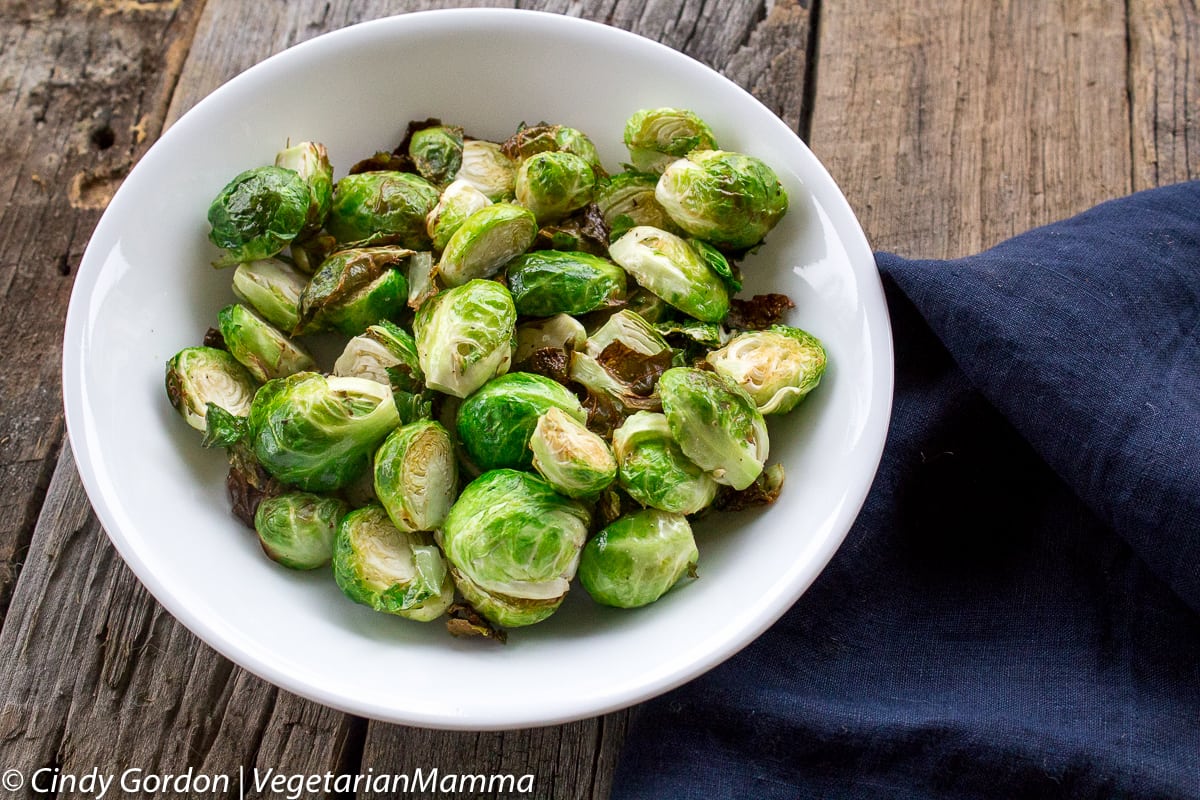 Crispy Air Fryer Brussel Sprouts
Air Fryer Brussel Sprouts is a simple and easy to make side dish. Making and eating your brussels has never been easier!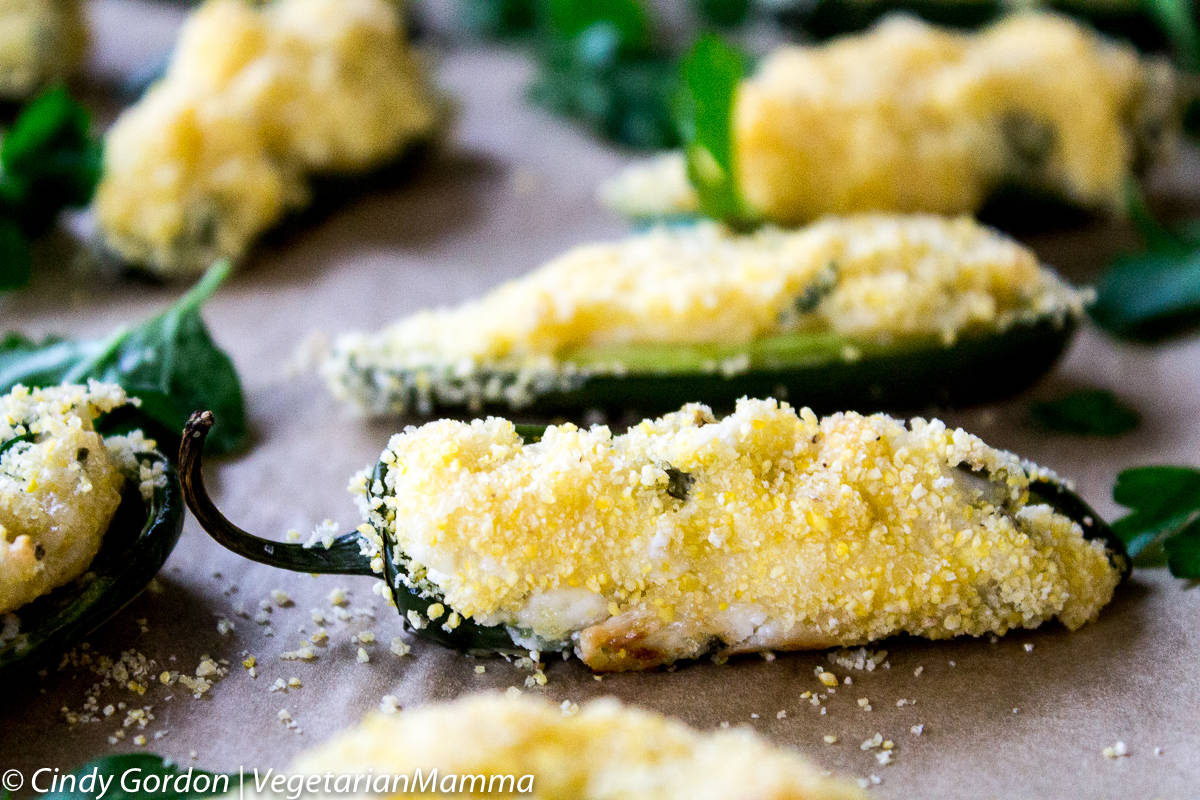 These Air Fryer Jalapeno Poppers are pretty amazing. They are a spicy, mouth watering, naturally gluten-free snack!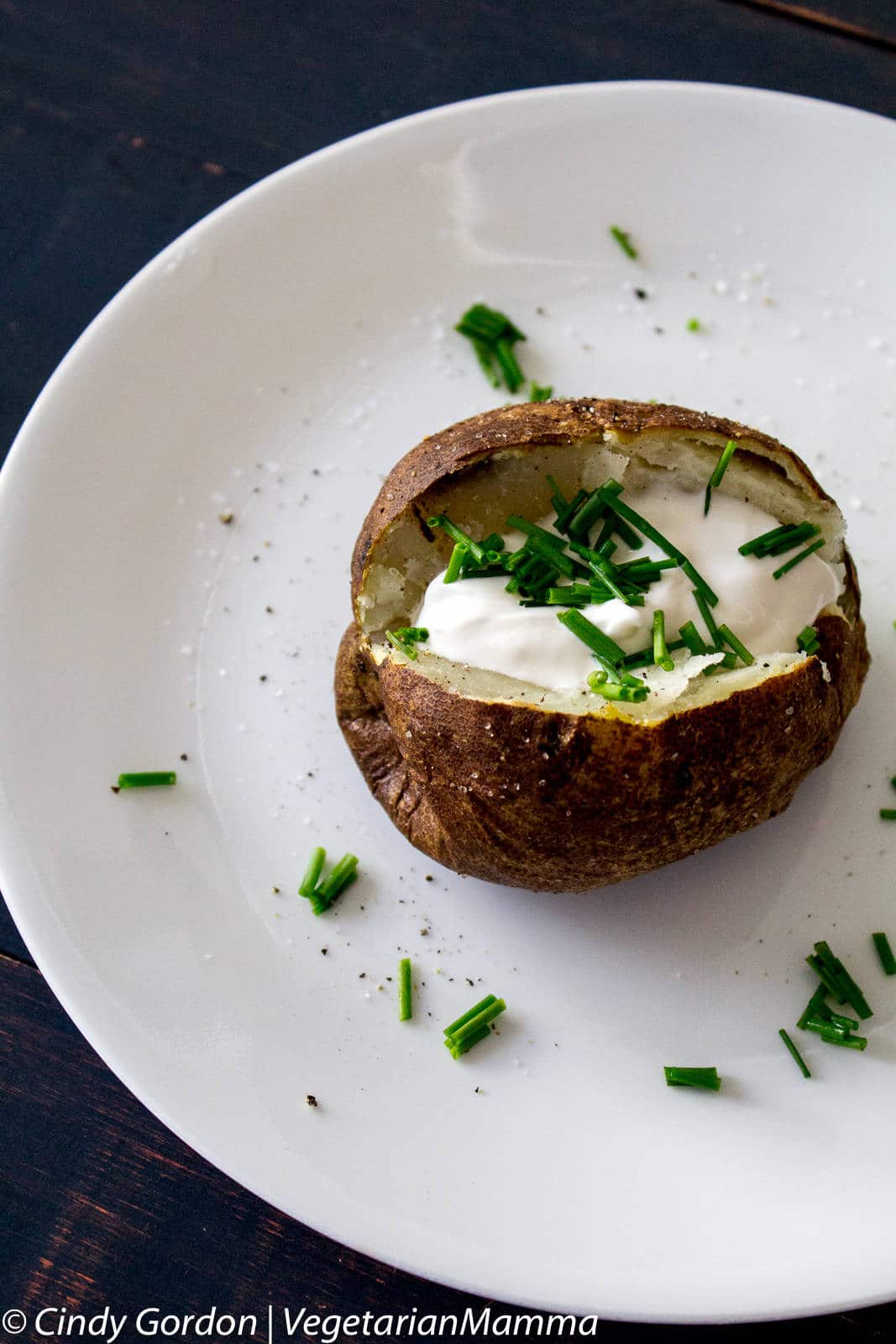 Air Fryer Baked Potatoes are a simple, yet quick and easy way to prepare your baked potatoes. No need to heat your big oven for this job, the air fryer can do it.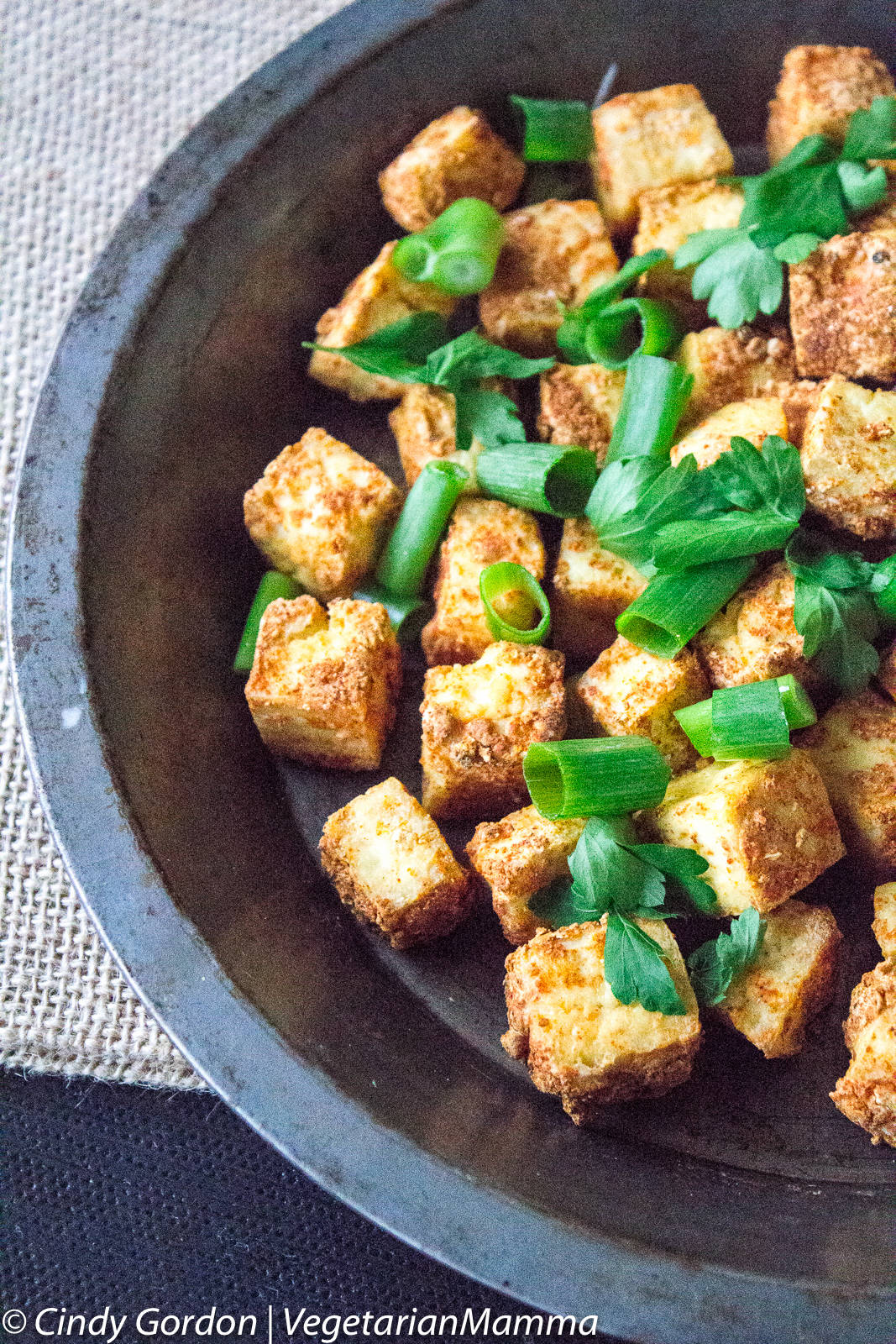 Tofu can be tricky to cook. Air Fryer Tofu is a delicious recipe and method for getting a crunchy outside and a soft inside of your tofu bites.
Air Fryer Resources - if you are looking for air fryer resources, we have got you covered. We have a variety of air fryer posts that teach you everything you want to know about your air fryer.
Vegetarian Air Fryer Resources - We have a vegetarian air fryer newsletter, which you can subscribe to here. We also have a specific vegetarian air fryer recipes group on facebook. You can find that Veg Air Fryer FB Group here.
If you are looking for vegetarian recipes beyond air fryer ones, we have a Vegetarian Newsletter as well as a Vegetarian Recipes facebook group. This newsletter and FB group offers up recipes that on the stove, in the oven, on the grill, in the instant pot and more!
Other Resources:
More Air Fryer Goodies:
Let's talk! Do you have an airfryer? What is your favorite thing to cook? Leave me a comment below!
If you love air fryer recipes, you need to check out our new site called AirFryerEats.com It has a variety of yummy and delicious air fryer recipes. The site features vegetarian, meat, gluten and gluten free items. You might want to check out: Air Fryer Biscuits (not gluten free), Air Fryer Kale Chips, Air Fryer Hot Pockets (Aldi brand is gluten-free), Keto Air Fryer Recipes, Air Fryer Vegetable Recipes, Air Fryer Enchiladas and Air Fryer Corn Dogs.
Pin for later: