Are you craving a delicious crispy fried pickle chip? This air fryer pickle recipe is extremely easy to make.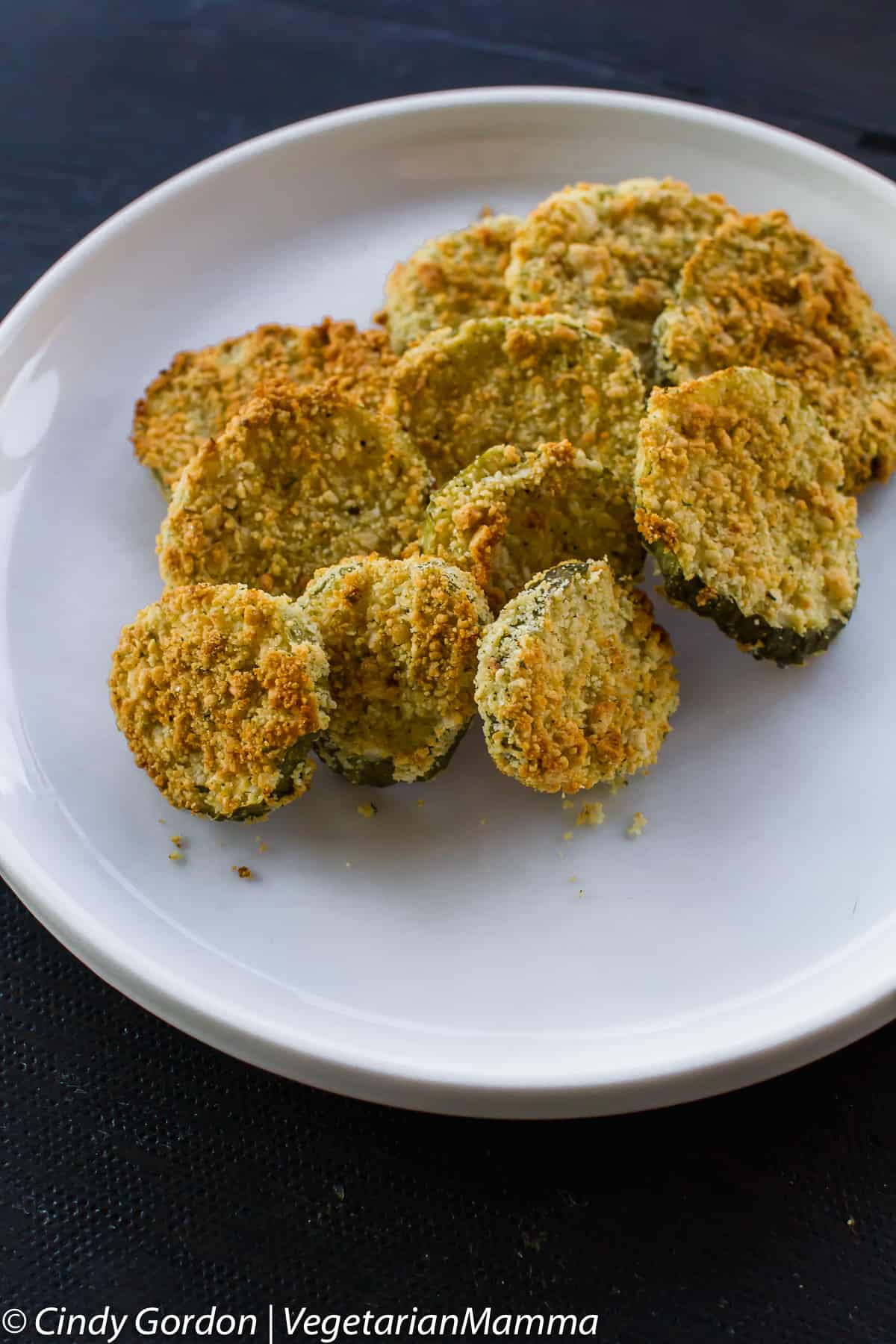 Air Fryer Gluten Free Pickles
I am not kidding when I say that this is literally the World's Easiest Air Fryer Fried Pickle Recipe.  No joke, it is really easy.
It has super minimal ingredients, but yet gives you that taste you love! That taste you are craving!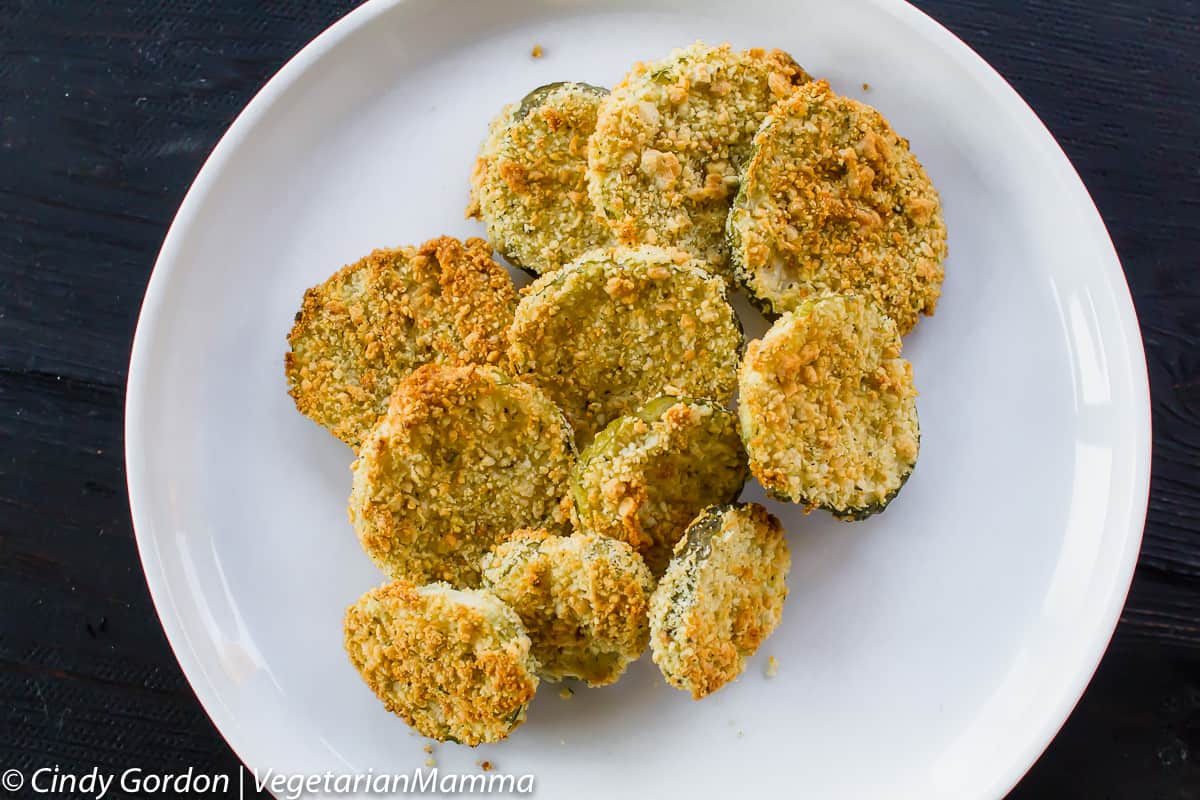 What kind of AirFryer do I need?
People are falling in love with Air Fryers (affiliate link).  I personally got mine as a Christmas gift from my mom. Thanks Mom!
I have the Power Air Fryer XL (affiliate link) which was originally purchased from Kohls but is now available on Amazon. You can purchase it here (affiliate link)
The air fryer (affiliate link) is designed to give food the crunch and crisp that you would get when you deep fry food, but without the oil.
You are cooking with little or no oil.  So that means you are consuming less fat and fewer calories!  That's a win!
Side note: If you are in the market for an air fryer, I recently created a post about the best air fryers on the market. The post is based off of reviews from friends, family and online consumers! Be sure to check out the best air fryers on the market!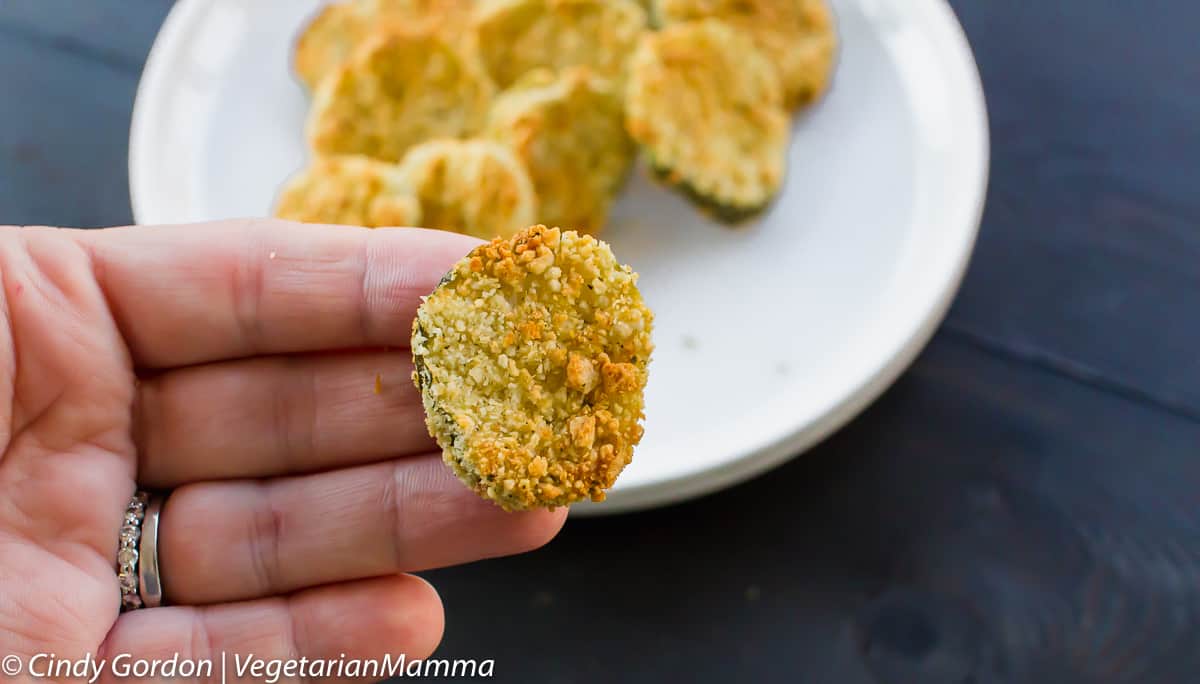 Fried Pickles is literally one of my favorite snacks.  Dip them into ranch and we are in business!
I knew that I needed to put my air fryer to good snack making use and make some air fryer fried pickles. Air Fryer recipes are pretty hot right now. Everyone seems to be coming out with air fryer cookbooks and air fryer recipe books.
There are endless ideas and recipes out there.  Today, it is all about air fryer pickles. When I say they are easy, I am not kidding.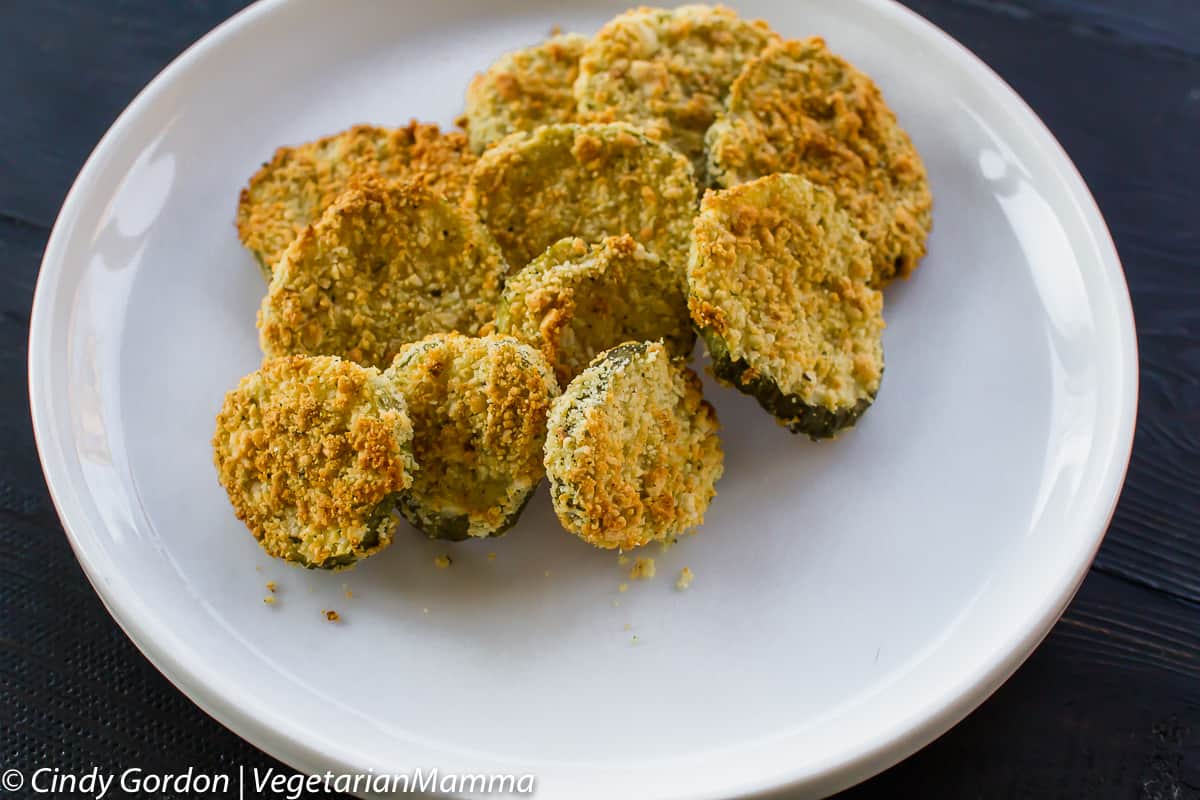 Soggy Gluten Free Fried Pickles
Pickles can hold quite a bit of moisture. If you end up with soggy pickles it is probably because the pickles had a wee bit too much of moisture in them. Next time around, go ahead and pat dry the pickles before coating with the mixture.
Love spicy easy fried pickles?
If you LOVE a little spice or hotness to your food, I have a fix for you! You can add some hot sauce to the liquid mixture during the coating process. This will help give those little pickles some KICK!
Can you change the pickle?
Yes, you can change the pickle if you wish. I would suggest sticking with a dill pickle in spear or rounds. But if you want a sweeter one, you can opt for a bread and butter pickle. My personal opinion is the dill is the way to go!
Can I use a whole pickle?
You can start with a whole pickle. You know the ones that are sold in a big jar on deli counters? You can start with those and use a crinkle cutter (affiliate ad link) to make slices! If you want to make life easy you can just opt for pickle chips that are already pre-cut!
Fried Pickle Dipping Sauce Recommendations
Oh, this is getting me hungry with all this pickle talk! Whether you make your pickles in the air fryer or in the skillet, you need a good dipping sauce! Am I right?!
I am personally a big fan of dipping my air fryer pickles, deep fried pickles OR pan fried pickles into ranch! You can use a commercial brand of ranch, but if you'd like to make a homemade version you can try my dairy-free ranch.
You could also use a spicy mayo or a comeback sauce!
Don't have an air fryer to make pickles? We have an easy to make skillet recipe that gives you perfect pickle chips each and every time. Check it out. I think you'll love these gluten free fried pickles!
pin for later: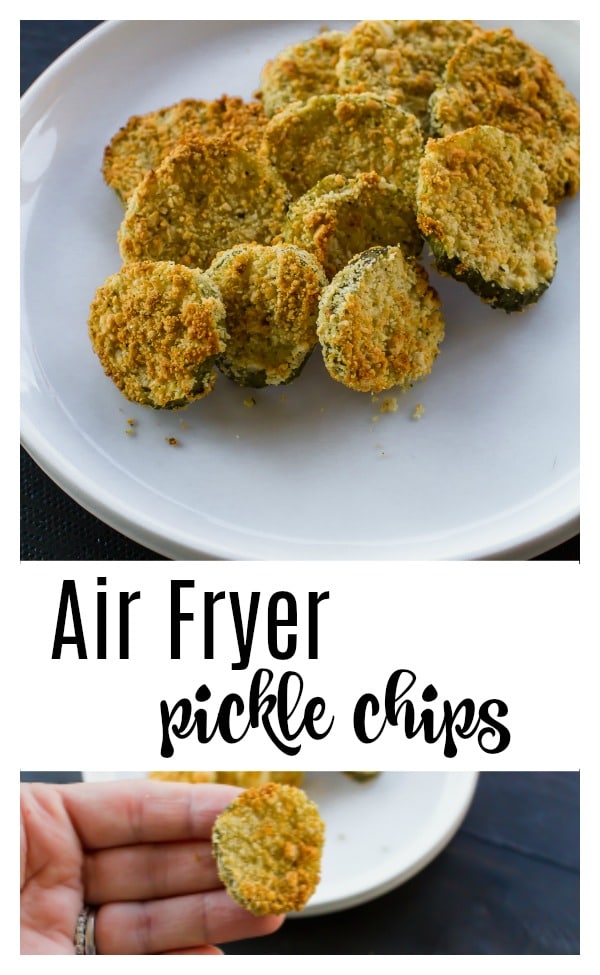 Let's check out this air fryer recipe!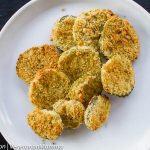 Air Fryer Fried Pickles
Wondering how to make air fryer fried pickles? Are you craving a delicious crispy fried pickle chip? This air fryer pickle recipe is extremely easy to make.
Instructions
Remove the pickle rounds from the jar and drain the liquid. Place the pickle rounds between paper towels. Pat to remove moisture.

In a small bowl, scramble the egg. (add maple syrup here if you choose)

In a second small bowl, place the panko bread crumbs.

Gently dip the pickles in egg mixture. Dip into bread crumbs and coat both sides.

Place pickle chips into a single layer into your air fryer. Fry at 400 degrees F for 8 minutes. Turn pickles after 4 minutes. (Do not shake the basket, manually flip each pickle)

ENJOY!
Recipe Notes
I used a gluten-free panko bread crumb mixture to meet my dietary restrictions.  I specifically used an Ian's Italian Seasoned one and it was delicious. Use whatever panko bread crumbs fit your needs and your taste.
Run out of egg and pankos in your bowl? Just add more. No biggie. This recipe is MEGA easy, just add more if you need it.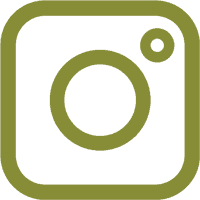 Did you make this recipe?
Be sure to snap a picture and post it to Instagram with the hashtag #VegetarianMamma! I love seeing our recipes being recreated!
Did I not say that was easy? Ha, I did not disappointment. It is SO easy! If you love the idea of Air Fryer Recipes, you might want to check out some of our other ones that we have posted!
Question: Do you think you'd prefer fried pickle spears or fried pickle coins? Either way, you are winning with delicious homemade fried pickles! But just curious! Let me know in the comments below!
Leave me a comment below telling me if you have an air fryer.  What recipes have you tried in your air fryer? I'd love to know!
Want more?
You might also like our Air Fryer Brussel Sprouts!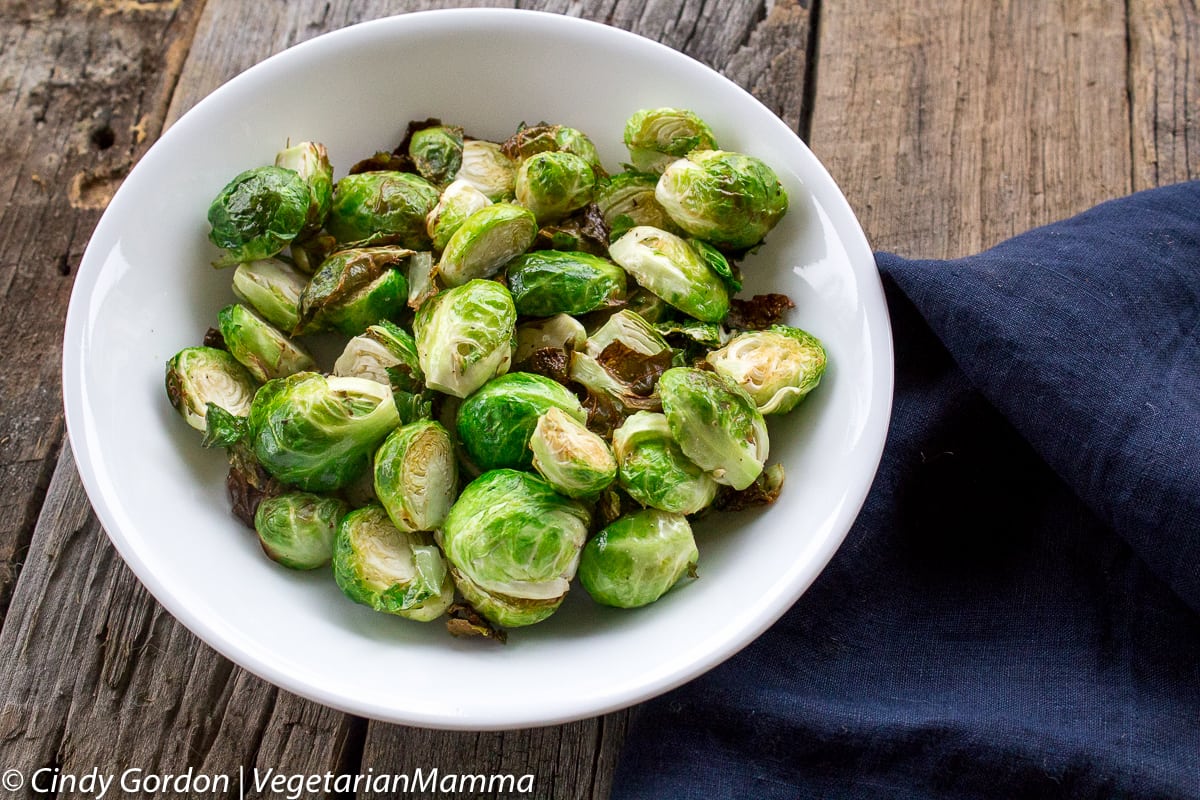 Or you might enjoy our Air Fryer Baked Potatoes!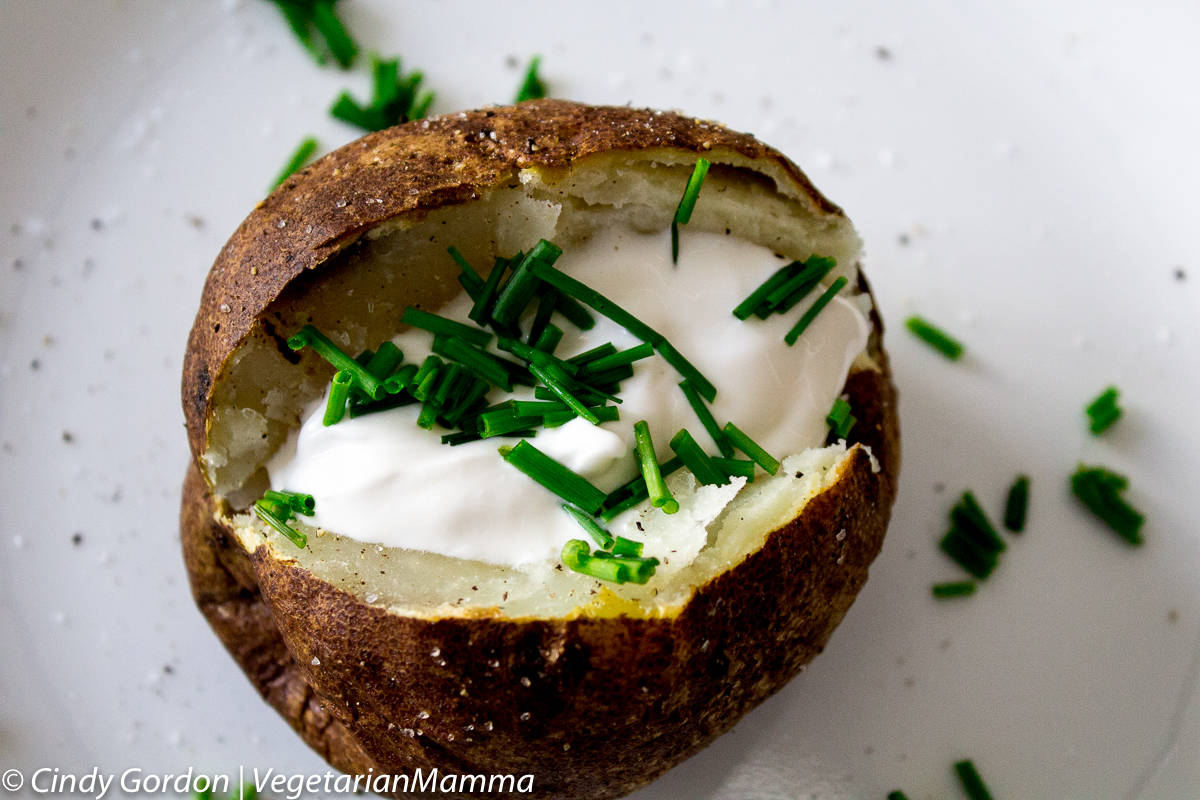 Love Grilled Cheese? Maybe Air Fryer Grilled Cheese is what you need!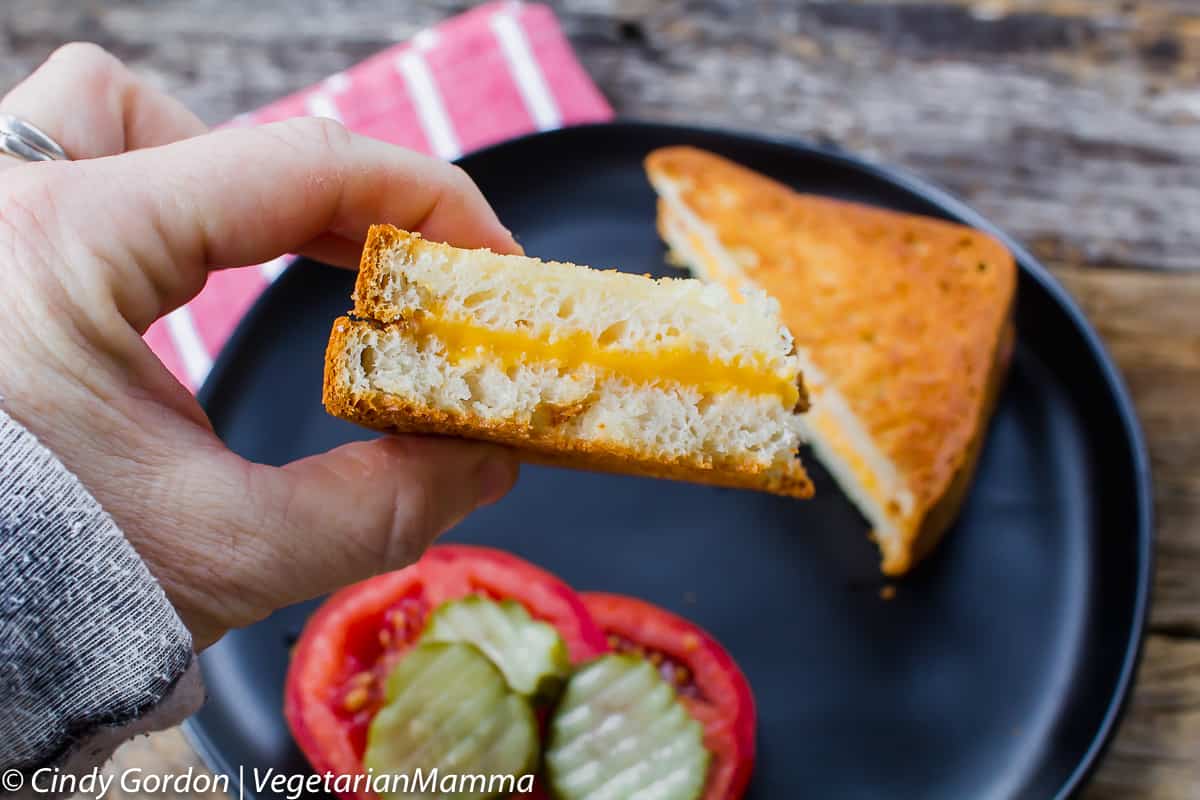 This air fryer tofu recipe is very simple and delicious!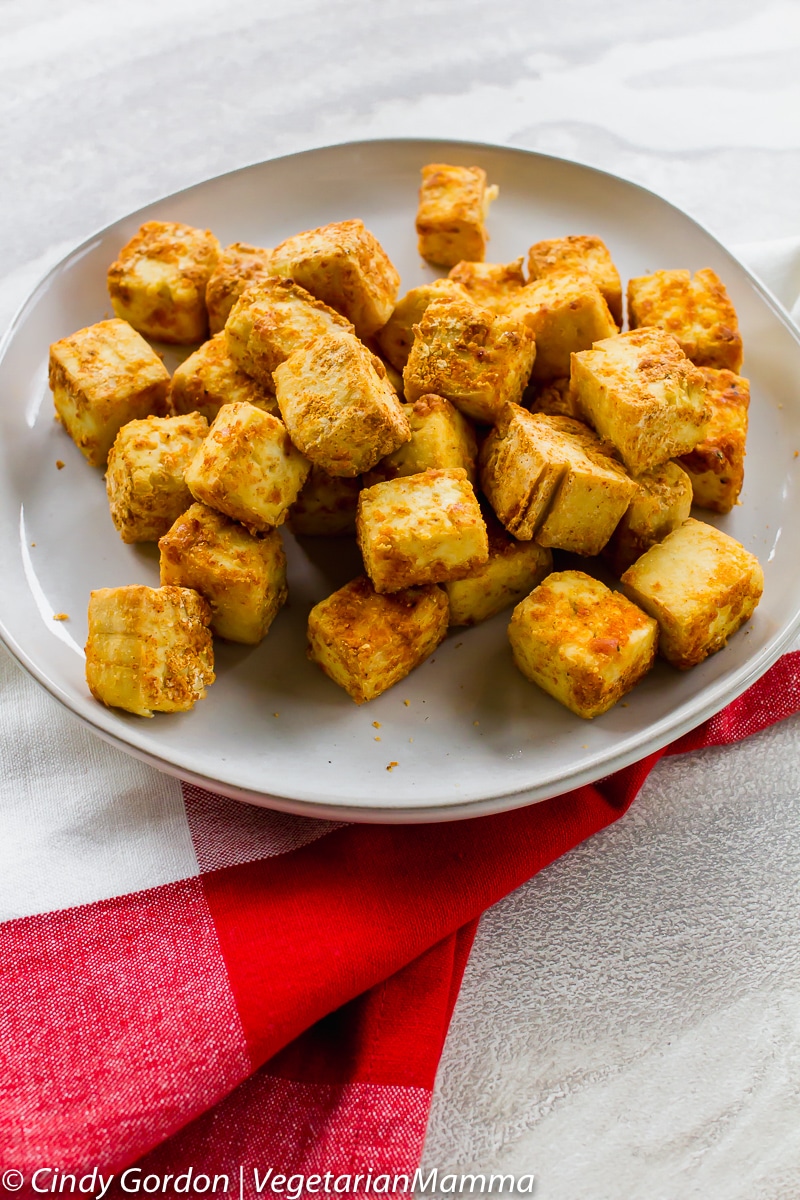 This post does contain an amazon affiliate links.
pin for later: