Air Fryer Baked Potatoes are a simple, yet quick and easy way to prepare your baked potatoes. No need to heat your big oven for this job, the air fryer can do it.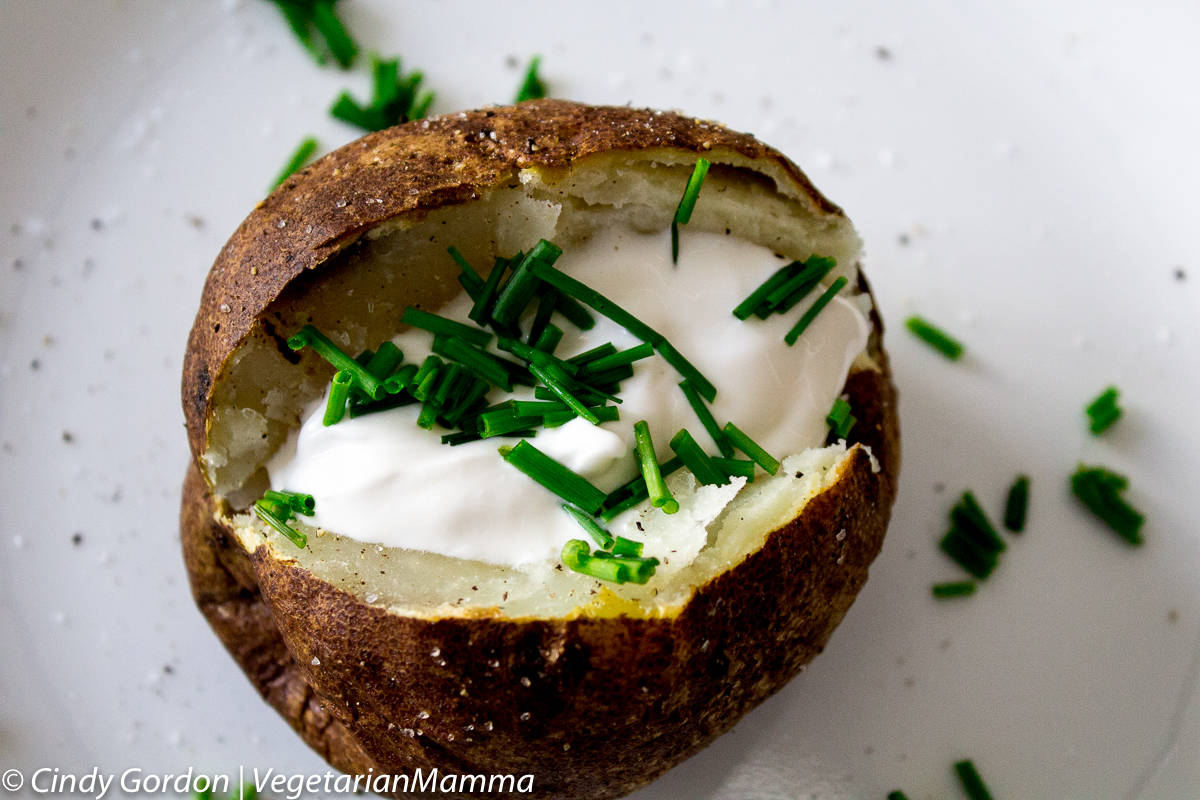 I was pretty excited when my mom got our family an air fryer for Christmas. It was something I wanted to experiment with but had NO idea how much I'd really love it!
Have you heard or looked at purchasing an air fryer?
The options of what you can cook in these things are truly endless! We've cooked tofu, potatoes, french fries, Brussel sprouts and more!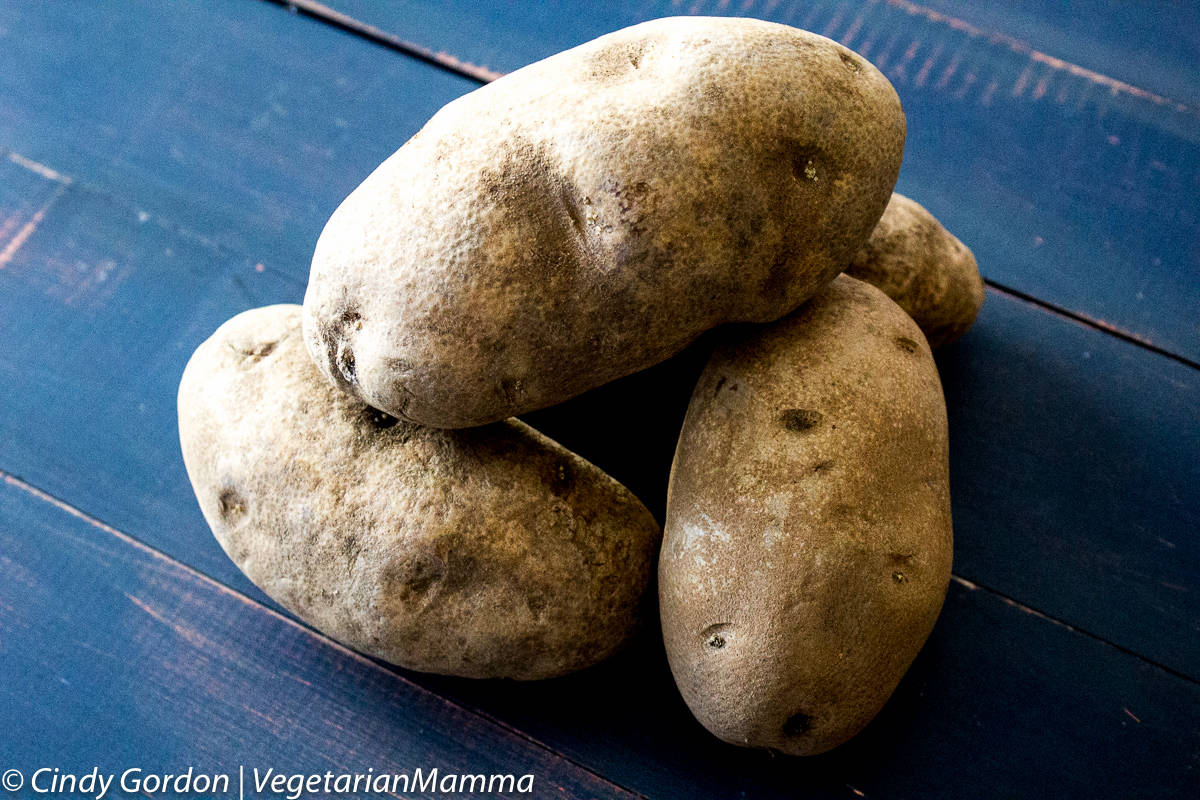 Baked Potatoes make the perfect side dish. Or if you want a main you can easily dress up the potato with mushrooms, beans and more!
The prep is easy:
olive
salt
pepper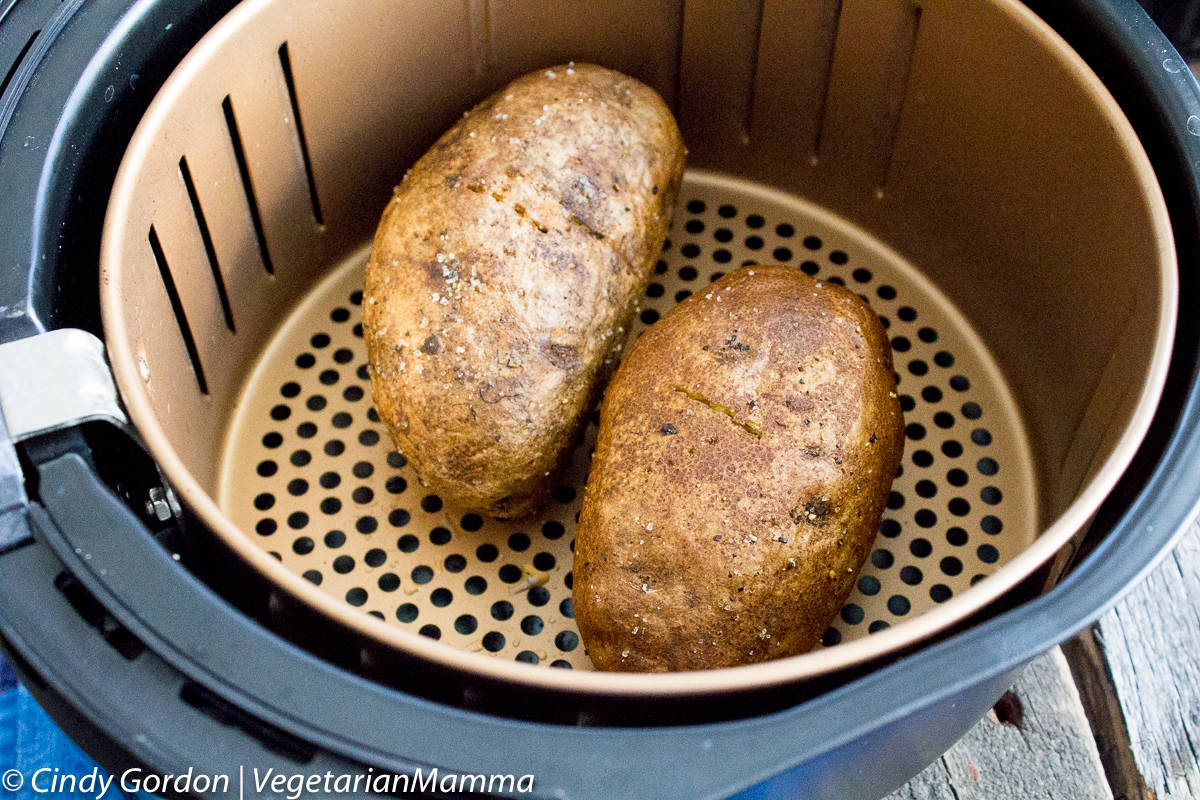 Some like to eat the skins of baked potatoes and I can tell you that the skins come out crisp and delicious!
These are the perfect potato skins for eating!
If you haven't tried eating potato skins, you might get addicted after trying these Air Fryer Baked Potatoes!
I am telling you that they are amazing!  I just love them!
Once you try potatoes in the air fryer, you won't go back to the oven method!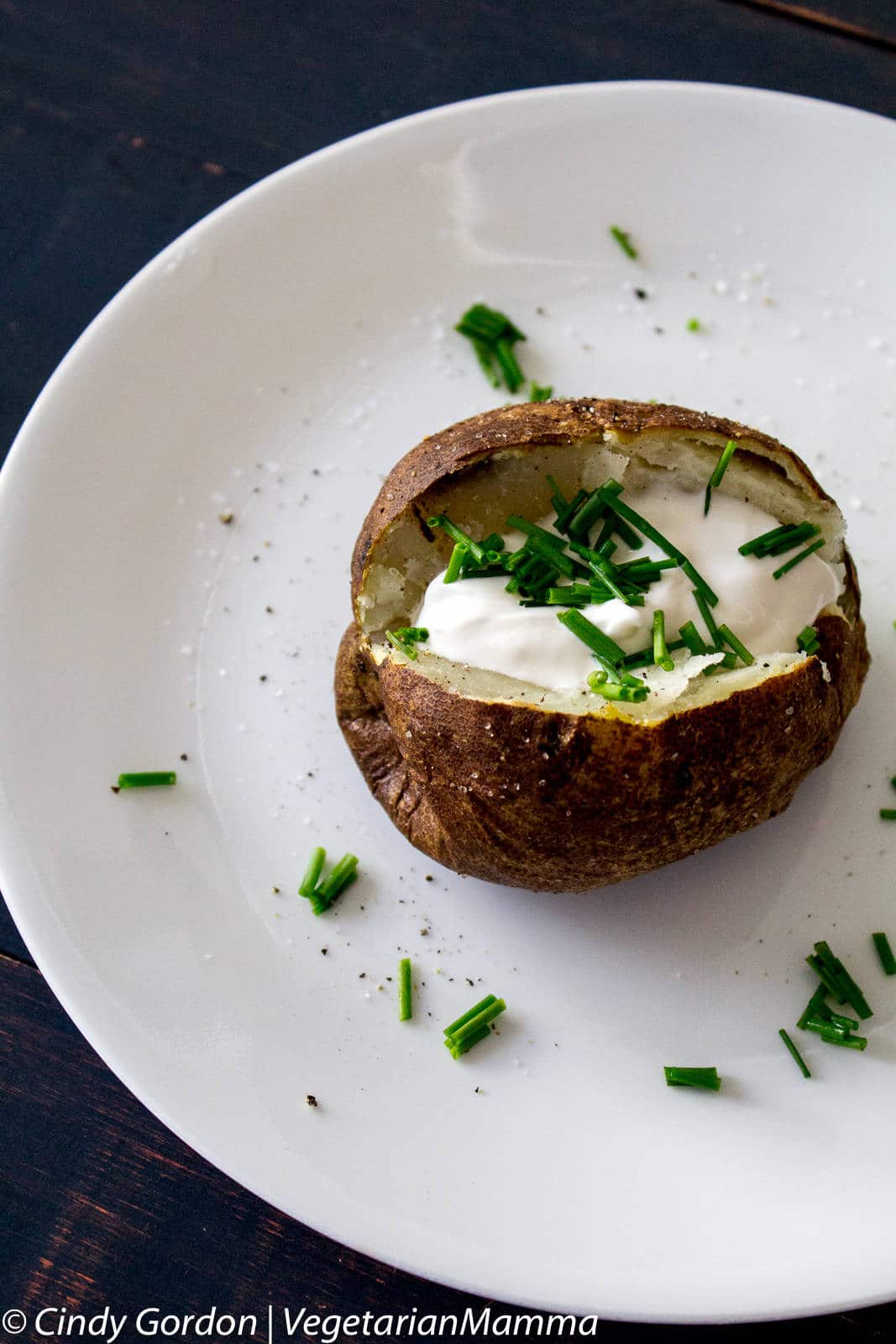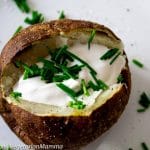 Air Fryer Baked Potatoes
Ingredients
2-3

medium sized baking potatoes

1

T

Olive oil

1

t

salt

1

t

pepper
Instructions
Gently poke holes into the potatoes using a fork.

Rub outsides of potatoes with oil and sprinkle salt and pepper onto potatoes.

Put potatoes into air fryer basket.

Cook at 390 degrees F for 35-40 minutes.

ENJOY!
Recipe Notes
Cooking times will vary depending on the size of the potato, you may need to add more time for larger sized potatoes. You can test the doneness of the potato by inserting a knife or fork into the potato.
This post does contain an affiliate link to amazon for an air fryer.
If you are looking for more delicious recipes, you can check our our recipe index and our listing of gluten-free side dishes. We have many gluten-free, vegetarian recipes on our site!
If you are looking for nut-free and dairy-free we have those too!
---
Let's talk! Leave me a comment telling me if you have tried using an Air Fryer? What did you cook? Or what do you think you'd cook first?