Fried Pickles are a popular and delicious appetizer at many restaurants. Gluten Free Fried Pickles are hard to find, but thanks to this delicious recipe, you can make them at home.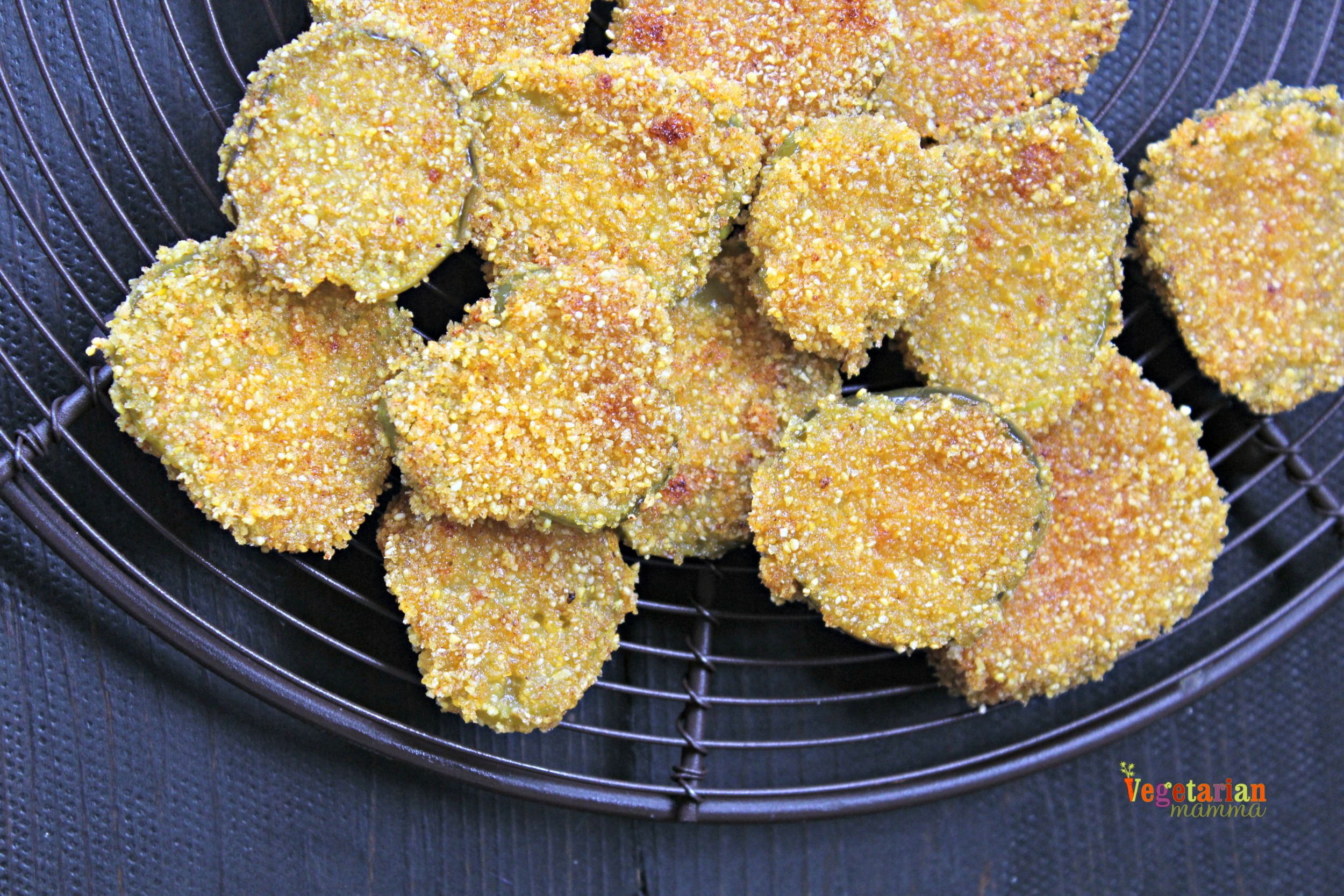 I LOVE fried pickles! Before I had to start eating gluten-free, fried pickles were my go-to. We went out to eat at a restaurant and they had fried pickles as an appetizer I would order it.
I loved fried pickle spears, I loved fried pickle ovals. I didn't discriminate!
Fast forward to eating gluten-free and I have found two places in my travels that have had gluten free fried pickles! One was in Vegas and the other in Kentucky.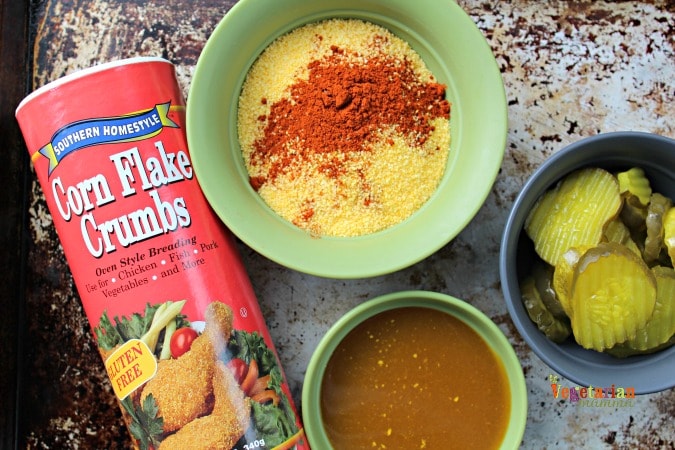 Sometimes you find something that makes you smile when you are cooking…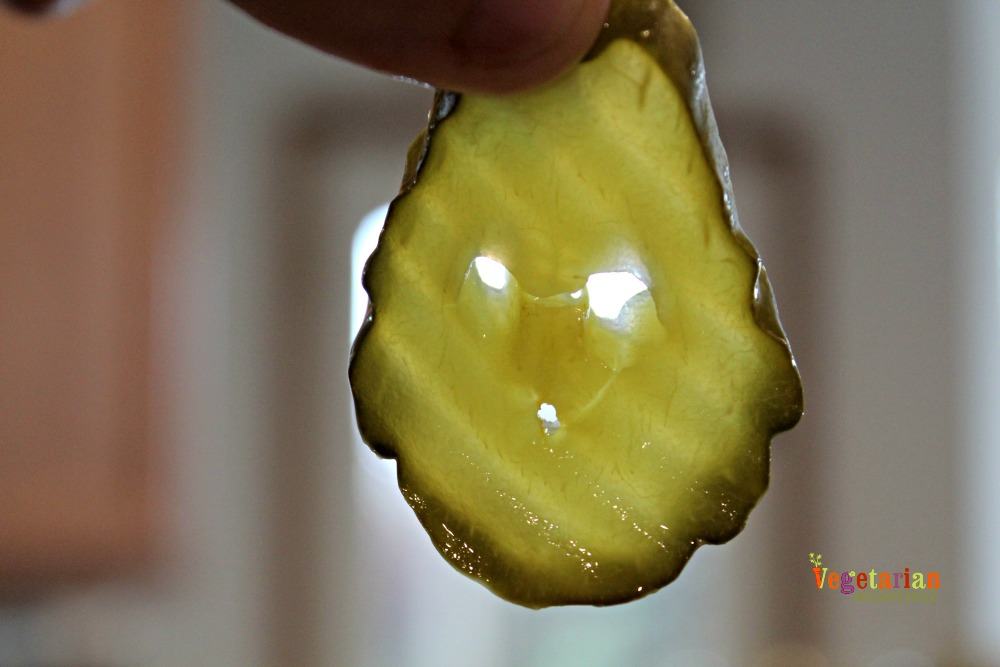 See look, even pickles have some personality. I found this little pickle face mid batch! Isn't he cute? 😉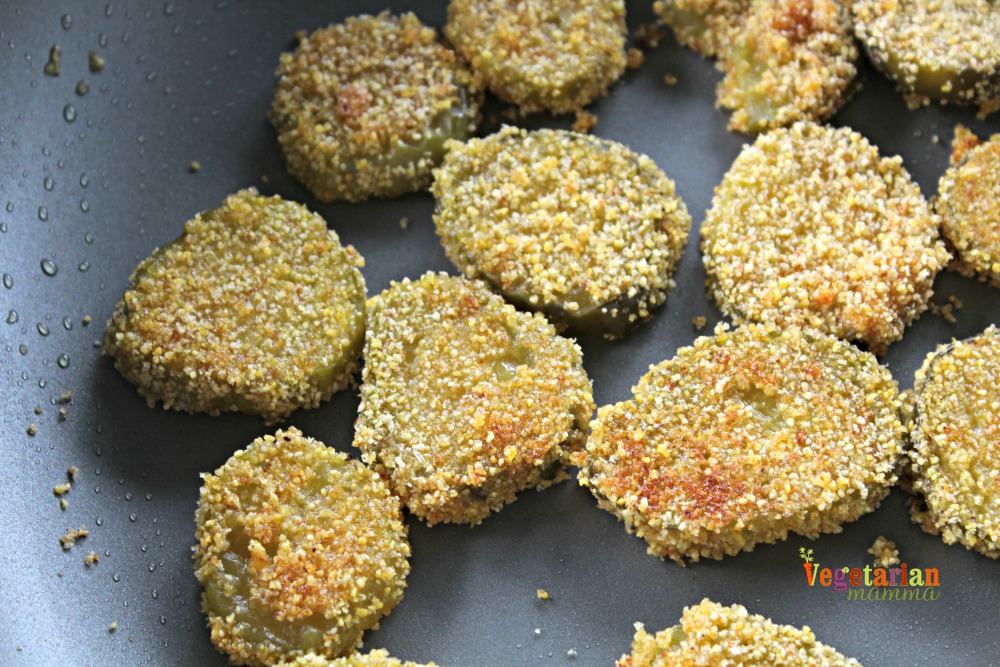 I love how golden brown the pickles fry up to be. The gluten-free crumbs are perfect for that!
These gluten free fried pickles are delicious and I promise you will keep coming back for more. A bit of advice…let them cool before eating them.
They taste so good, that you are going to want to eat them right out of the pan! Don't be like me…wait…your mouth will thank you!
Ha! They ARE so good that you will have a hard time waiting for them to cool to eat!

Gluten Free Fried Pickles
Author:
Cindy Gordon (Vegetarian Mamma)
Ingredients
1 jar of oval dill pickles
1 c gluten-free crumbs (pictured above)
1 t smoked paprika
¼ c maple syrup
1 T mustard
Cooking oil spray
Instructions
Prepare your area by draining your pickles and placing into a bowl.
Combine the gluten-free crumbs and smoked paprika in a another bowl.
In an additional bowl, whisk maple syrup and mustard together.
In a large skillet over medium heat, spray the skillet with cooking spray.
Gently put a few pickles into your maple syrup/mustard mixture. Coat each side.
Gently place the coated pickle into your gluten-free crumb mixture. Make sure that the crumbs stick to the pickle by gently pressing the pickle into the mixture.
Place crumb coated pickle into hot pan. Fry pickle on each side until golden brown.
Remove from pan, let cool, then enjoy!
If you make this recipe, let me know! Leave a comment below! Take a picture and tag it with @VegetarianMamma on
Instagram
or  
Twitter
! I always love it when you share what you are cooking!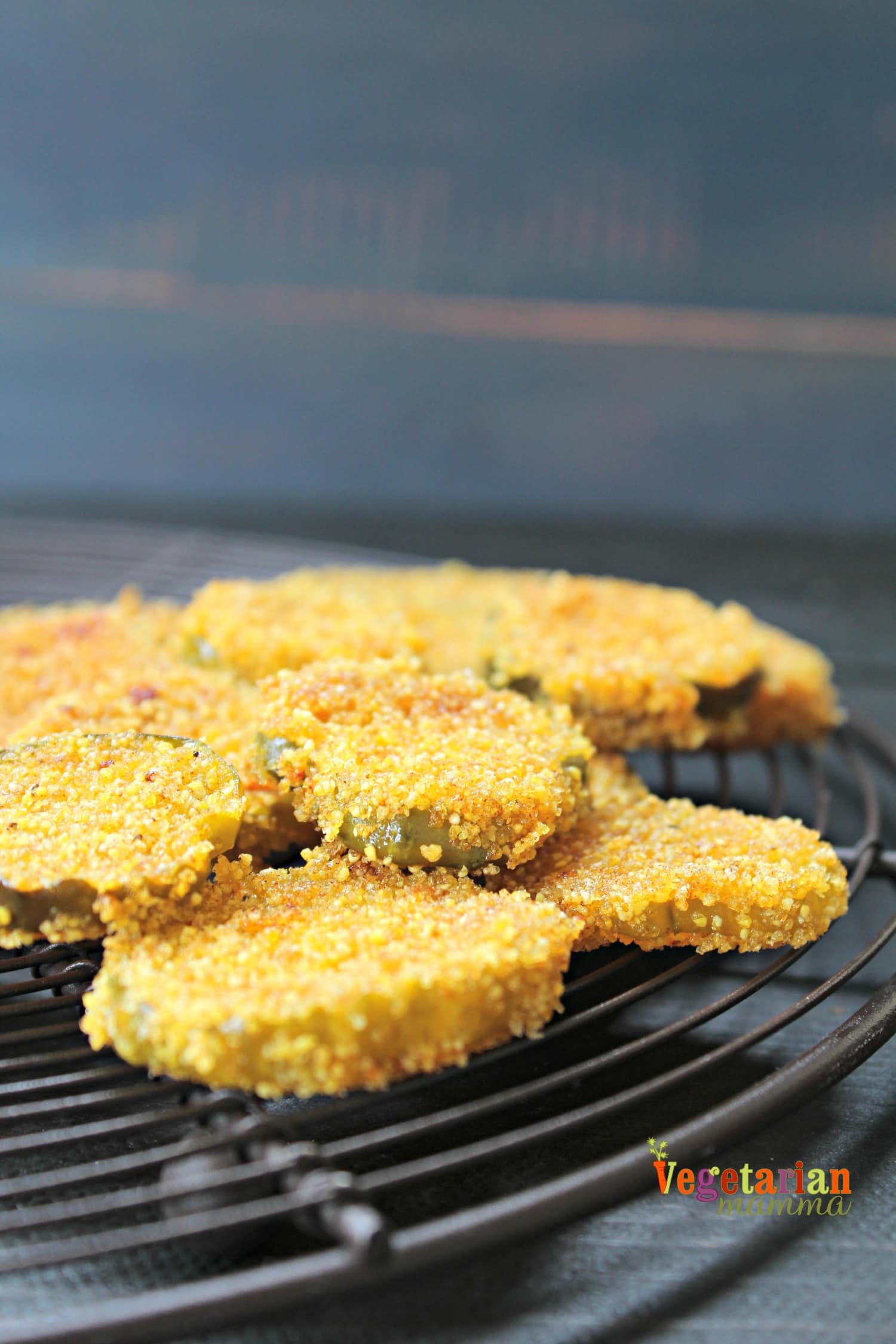 Want to get your SNACK on with more treats? Try this dill pickle dip, taco cheese ball or cheesy spinach asparagus dip.
---
Let's talk! Leave me a comment telling me if you've ever had gluten free fried pickles? Tell me about your experience!
Look for more gluten-free recipes? Check out our recipe index for more recipes!