Air Fryer Edamame is a quick and delicious air fryer recipe. If you are in the market for quick and tasty snacks this oil less fryer recipe is for you!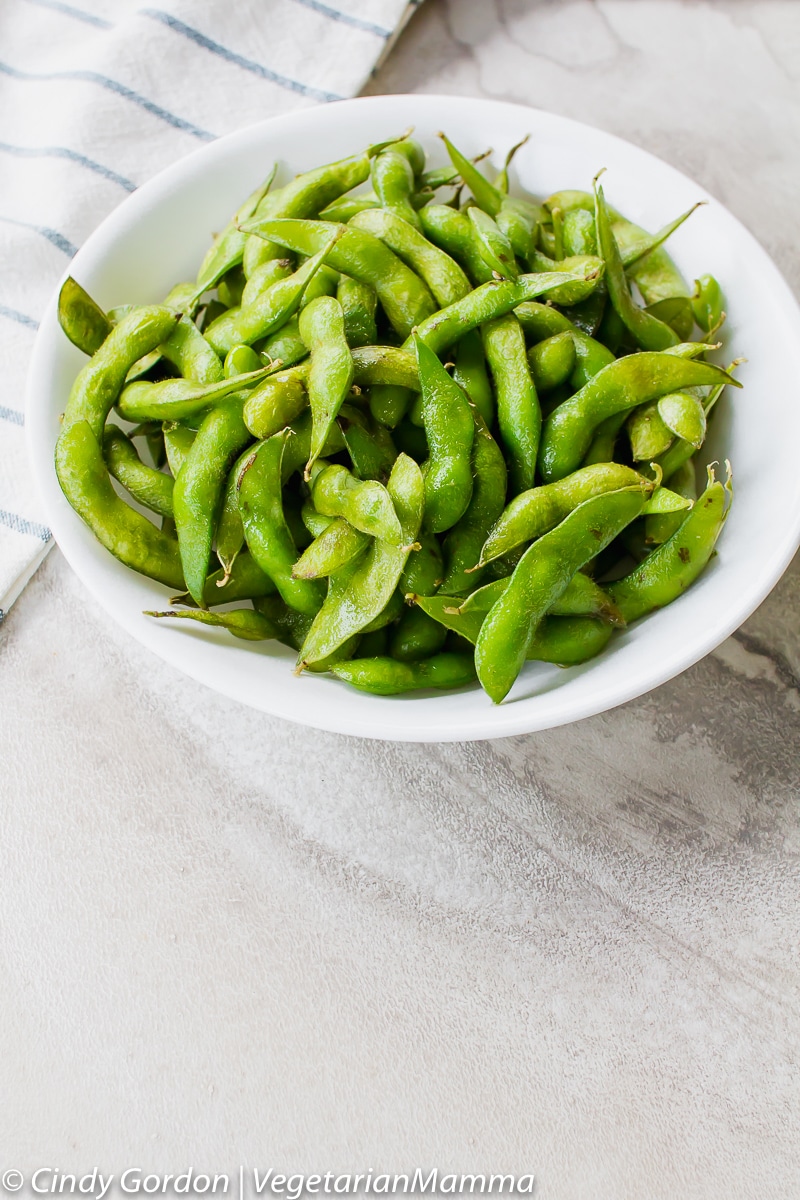 Air Fryer Edamame
Did you know that soybeans are one of the world's more popular food crops? Soybeans are processed into a large variety of food products such as tofu, oil, tempeh and more.
Since we are making some Air Fryer Edamame I thought I should look up some information about the little beans! So when you eat the soybean in a whole form when it is immature that is called edamame.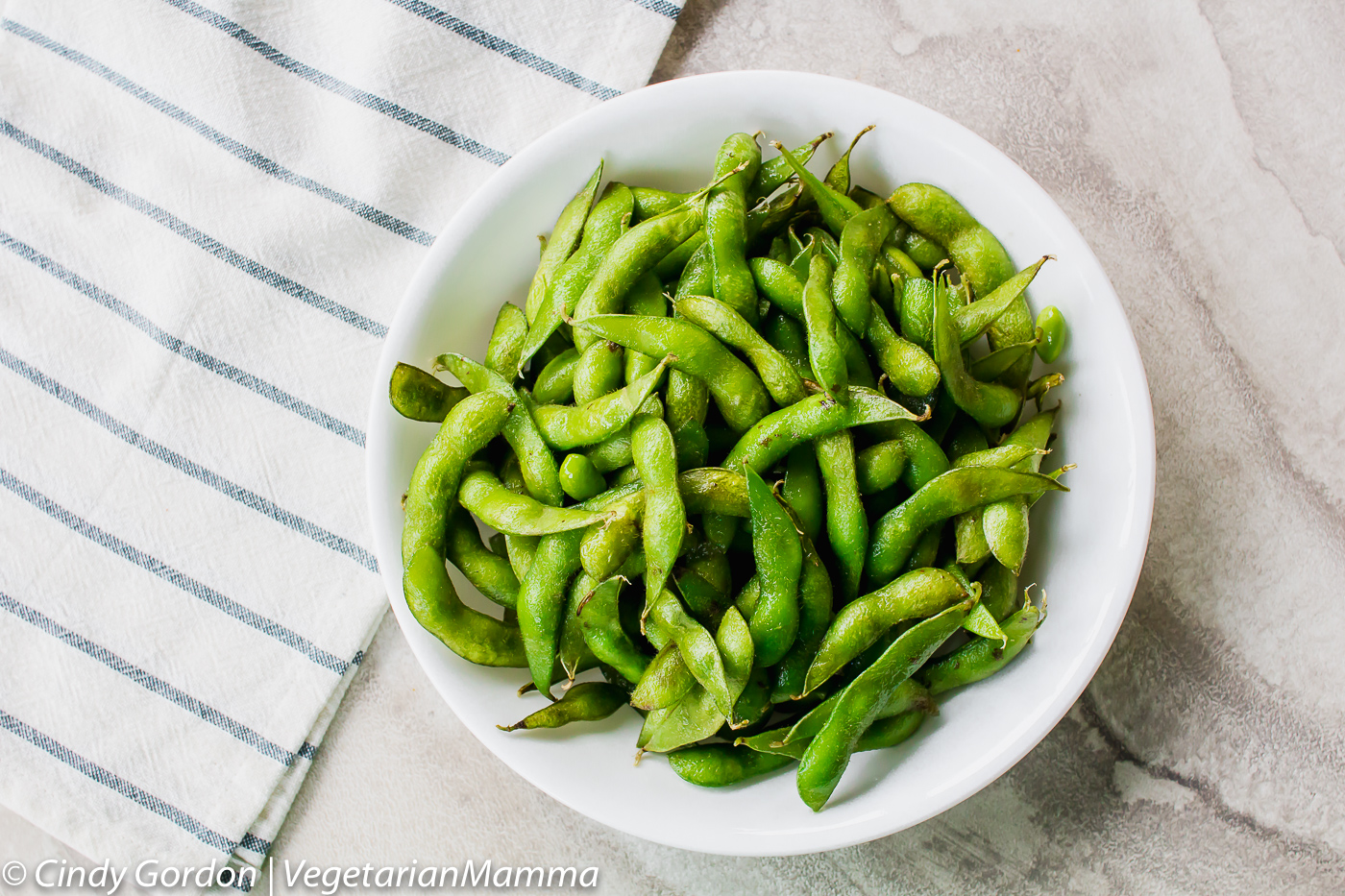 Edamame is traditionally eaten in Asia but is becoming a wildly popular snack in the Western Countries, especially the US! These little beans are green unlike mature soybeans which are typically a tan color.
You can often buy edamame shelled or unshelled. For this Air Fryer Edamame recipe we are using shelled edamame.
While soy products are often a debate and are slightly controversial, we are not here to fight one side or the other today. We are just here to share some educational facts for you!
Ingredients needed to make air fryer edamame
Two ingredients is all you need to make this recipe! Just a teaspoon of oil and then your frozen edamame pods.
How do you make edamame in the air fryer?
This recipe couldn't be easier. All it takes is two steps:
Toss edamame with oil. Put edamame into the air fryer basket.

Turn on air fryer to 390 degrees F for 10 minutes. Shake the air fryer basket mid way through.
And that's it!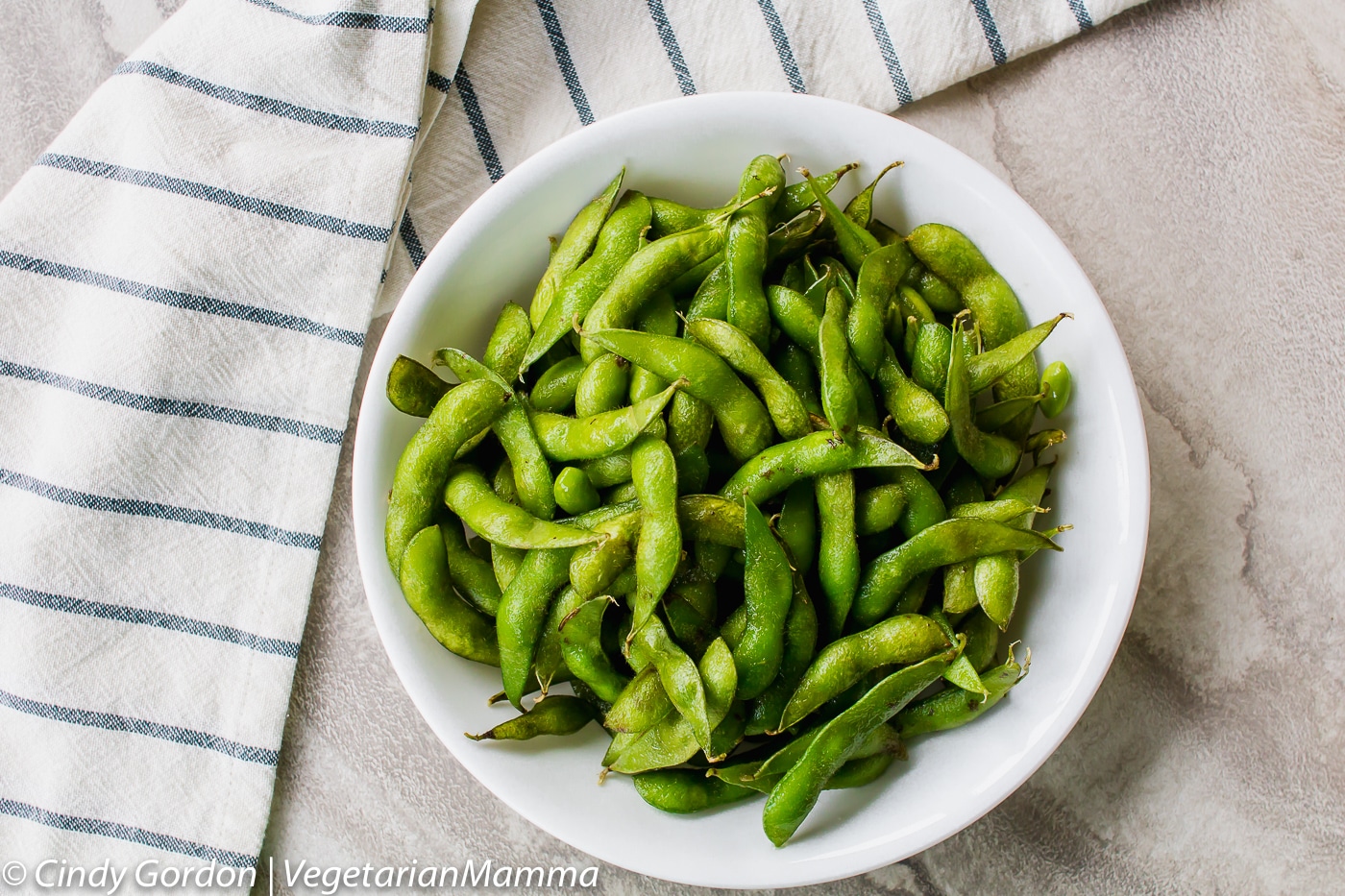 Is edamame good or bad for you?
Edamame has wonderful surprising health benefits. Here are a few:
High in protein

Don't raise blood sugar

Rich in vitamins

Rich in minerals
How do you eat edamame?
So how exactly do you eat edamame? Great question! My number one rule is that you do NOT eat the pod! 🙂
Basically you are going to bring the salted pod to your lips, then squeeze or bite the little beans into your mouth. Each edamame typically has 2-3 beans per pod.
The beans should easily pop out.
Why are edamame pods not edible?
Edamame pods are not edible because they are young and green when they are picked so that the beans inside are soft but making the pod difficult to chew.
So what happens if you eat the pod? Nothing, really.
The pods are not toxic. They are just extremely tough to chew.
You will need to chew a long time to be able to swallow. Then they should pass naturally through your digestive system. Just focus on the beans!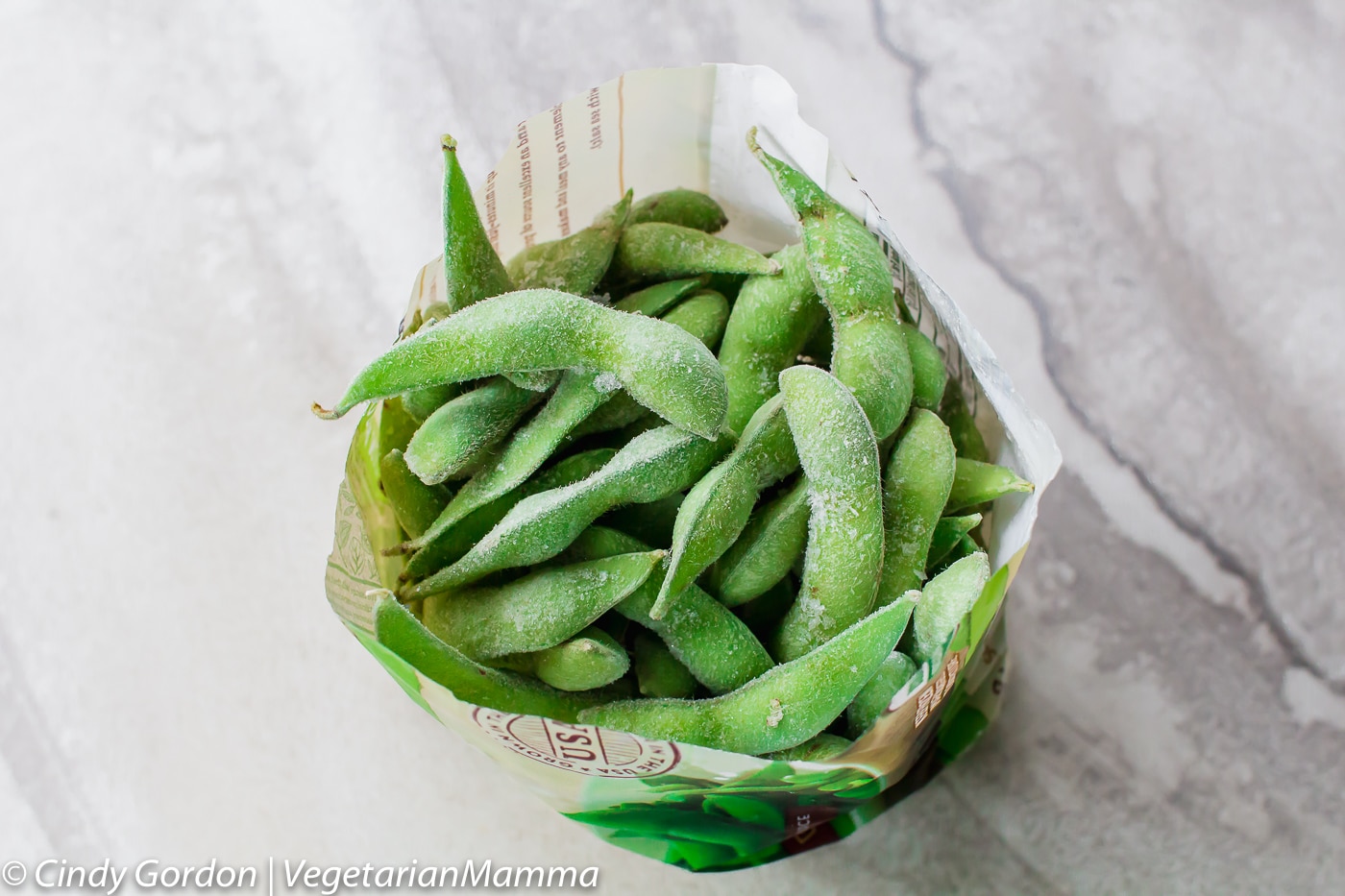 WHAT CAN YOU ACTUALLY COOK IN AN AIR FRYER?
The options of what you can cook in this amazing appliance are truly endless! You know I'm crazy over this fried green beans recipe, but we've also cooked tofu, potatoes, french fries, Brussel sprouts and more! Anything that your taste buds want to try straight out of this gadget, give it a go!
While we don't eat meat in our family, that doesn't mean that you can't cook up some fried chicken, chicken tenders, or anything else beer battered or deep fried to that perfect golden brown that you love and that you want with ease in the air fryer basket.
The great part about cooking with an air fryer? The cook time is a breeze. Like literally no time…at all.
For us, we love to use our Power AirFryer XL (affiliate ad link) Yes, so that makes all of our air fryer recipes, specially power air fryer xl recipes!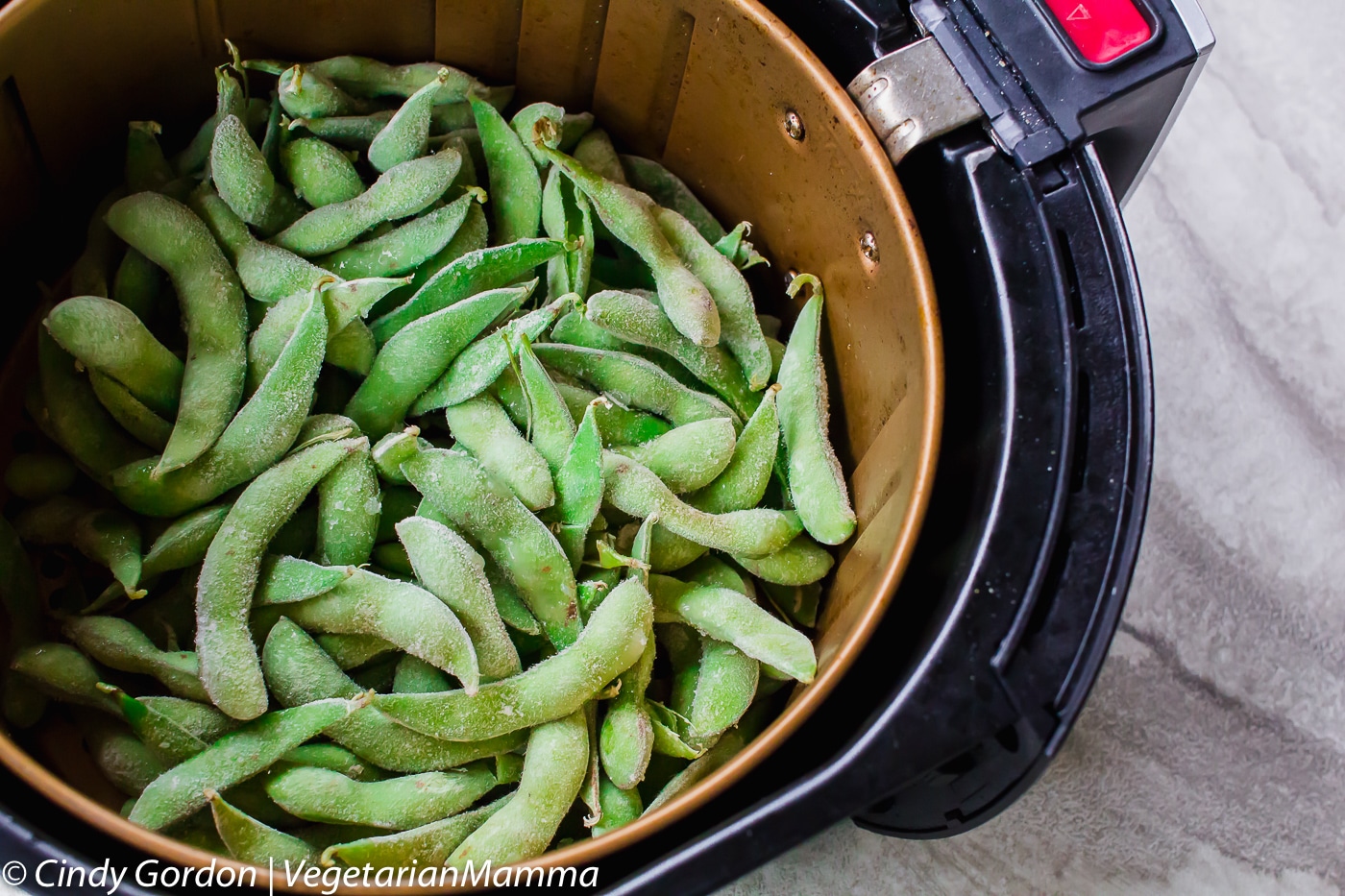 HOW EASY IS IT TO USE THE AIR FRYER?
When I say it's super simple, it's simple. You literally set the temp, figure out the time, and wait for that food to be done.
Is there any other appliance out there that is as simple as that? And clean-up? A total breeze.
If appliances were made to help you out in the kitchen and save you time, this power air fryer xl does just that. You'll be working in the kitchen so much less with the use of this appliance!
AIR FRYER SUCCESS EACH AND EVERY TIME
I've owned my air fryer now for a while, and I have to be honest…I've yet to find a recipe that I don't love. And did I mention how simple it is?
To say I'm a creature of habit is an understatement. I love being able to cook a meal and know with confidence that it's going to taste amazing each and every time.
With the Air Fryer, I absolutely have no doubts. I know that from the moment I press start, to the moment that I remove the food from the machine, it will be cooked to perfection each and every time.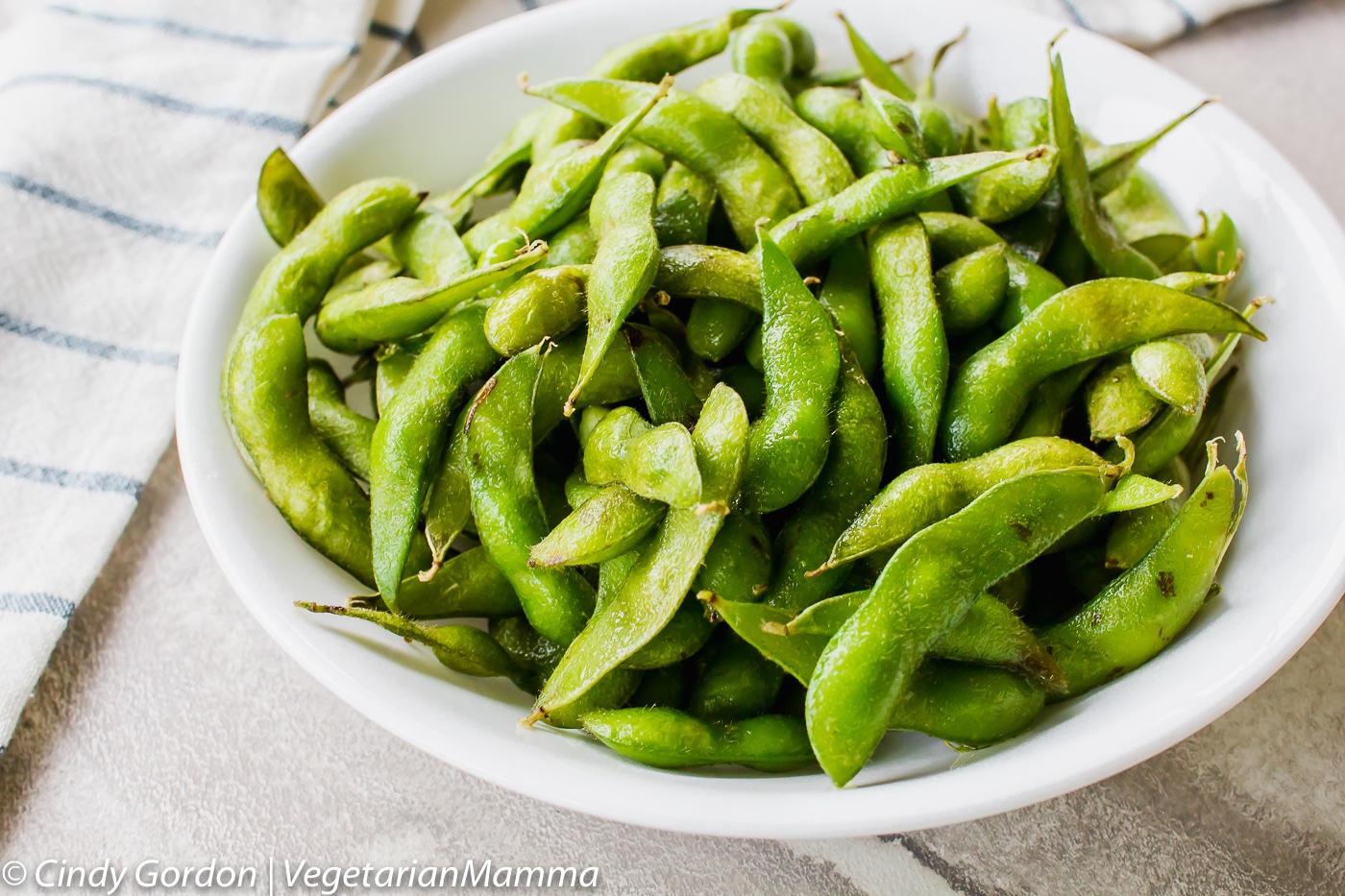 How do I clean my air fryer?
That is a great question and it will vary by model. For our power fryer Xl we have a removable inner basket. So we can hand wash each basket individually. It is listed on the new ones in the instruction manual that the basket is dishwasher safe. Be sure to check your manual.
The inside of the air fryer really shouldn't get dirty. If it does, let it COOL completely. Then take a damp rag and wipe out the inside. Cleaning your oil less fryer is easy!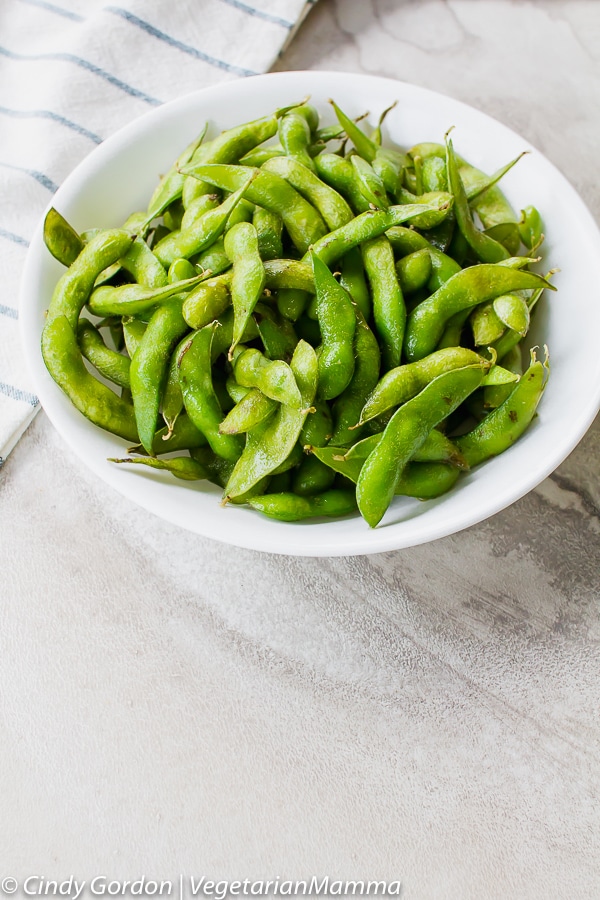 Air Fryer Recipes:
Is edamame Paleo Friendly?
Though I am not a Paleo expert, I did some google research and it seems that SOY is not paleo friendly. So the answer my friend is… nope!
Is edamame keto friendly?
Keto is such a hot topic now and I've been asked if edamame is keto friendly. Again, I took to the interwebs to research. The web says it is not "super keto friendly".
Any keto experts reading this? Drop a comment below letting us know your helps! Always good to help another friend!
And while I'm crazy over my Air Fryer, I'm also just as crazy about my Instant Pot as well. I love gadgets, what can I say?
If you are looking for a few instant recipes or easy instant pot recipes, you can check out our instant pot stuffed peppers, instant pot taco soup, instant pot cheesy potato leek soup, instant pot black beans and instant pot leek soup.
Still don't have an air fryer of your own? Be sure to check out our air fryer reviews from several of the top models out there.
You can pin this air fryer recipe for later: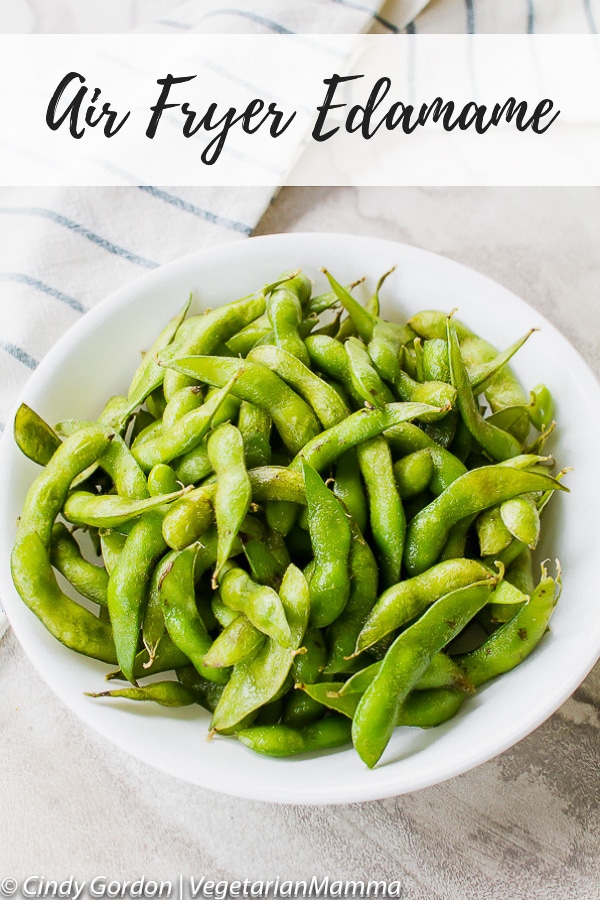 Hungry? Let's check out this easy air fryer edamame recipe: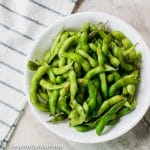 Print Recipe
Air Fryer Edamame
Air Fryer Edamame is a quick and delicious air fryer recipe. If you are in the market for quick and tasty snacks this oil less fryer recipe is for you!
Ingredients
1

t

oil

16

oz

Shelled Edamame

frozen
Instructions
Toss edamame with oil. Put edamame into the air fryer basket.

Turn on air fryer to 390 degrees F for 10 minutes. Shake the air fryer basket mid way through.
Nutrition
Calories:
9
kcal
|
Fat:
1
g
All though this website attempts to provide accurate nutritional information, the information should only be considered an estimate. Varying factors such as different product types, different brands, etc. can change nutritional information. It is your responsibility as a consumer to read all labels to make sure the ingredients fit your dietary needs as well as calculate your own nutritional information as a double check.
Question: Do you own an air fryer? Have you attempted something like edamame in your air fryer yet? Drop me a comment and let me know!