Kid Friendly Tofu Bites are a perfect meal for busy Back To School nights. These tofu bites are kid approved.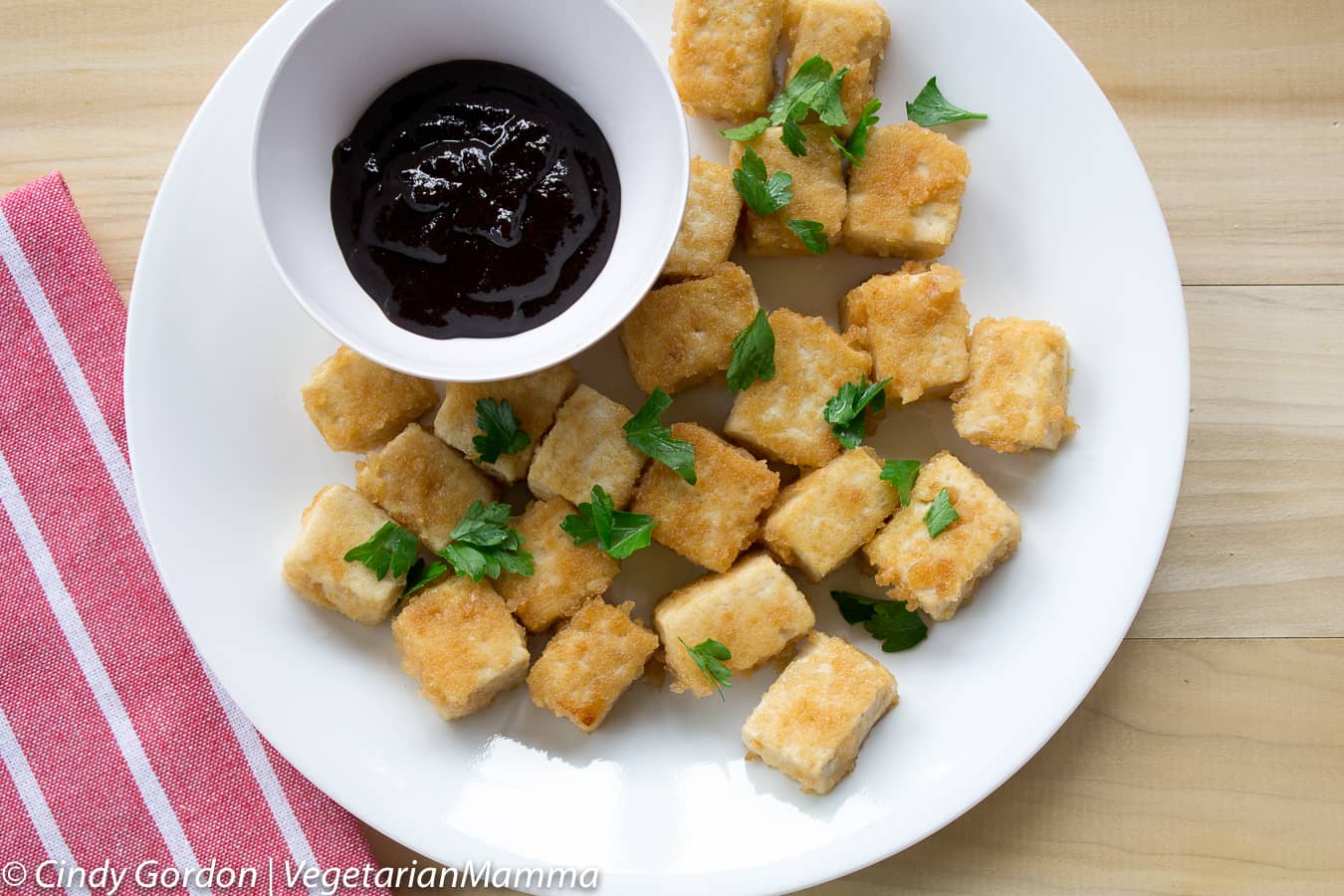 Tofu is often considered a food with an acquired taste.  Some people seem to love tofu and some people do not.
In our family, we eat a lot of tofu. It is a good option for us as a vegetarian family.
Are you a tofu beginner? Start here with a series of articles that will teach you how it's made, how to cook it, and why it's good for you!
Understanding Tofu – a beginners guide – Learn more about how tofu is made (even try it at home if you like!) and what the different types of tofu mean.
Benefits of Tofu – Read about the health benefits of adding tofu into your meal plan.
4 Simple Ways to Cook Tofu – Here I teach you exactly how to cook tofu in for different and easy ways.
Tips for Grilling Tofu   – Bonus! One more amazing way to cook tofu that's perfect for warm weather.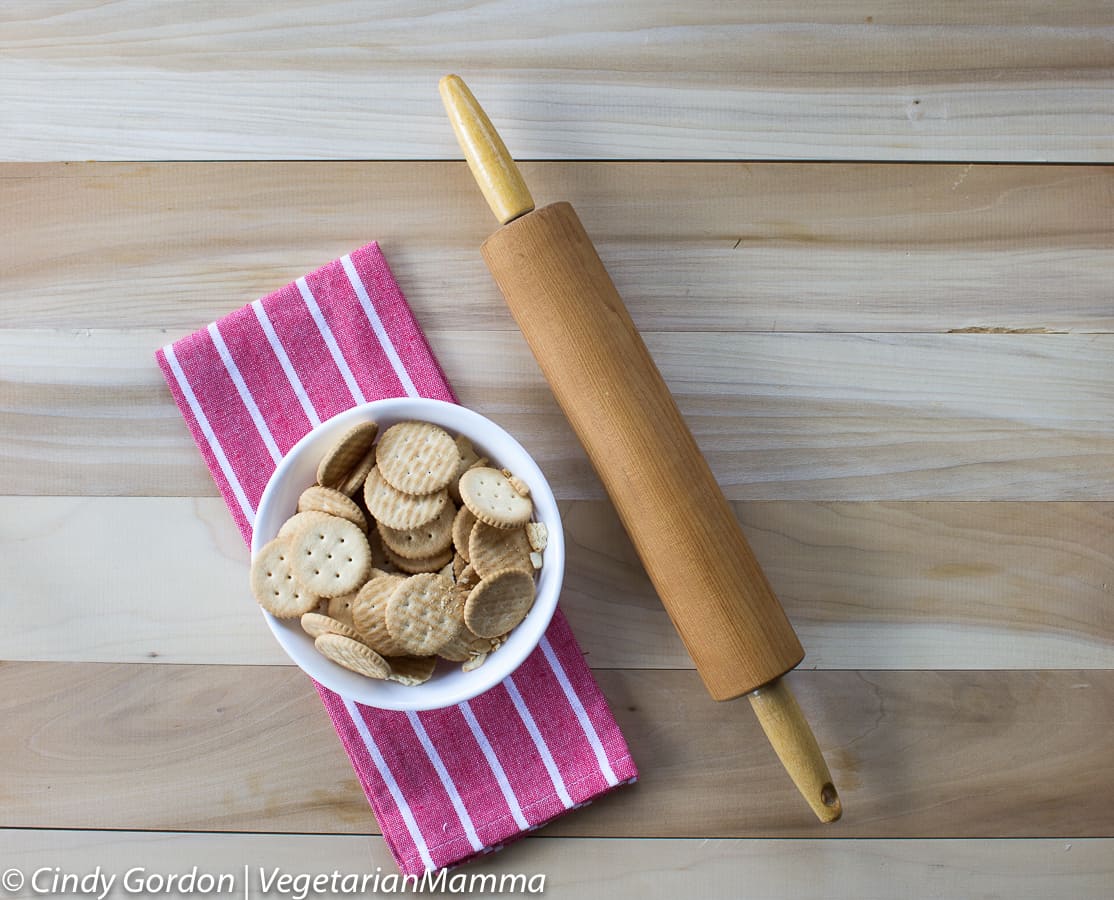 In sticking with our simple recipe theme, this kid friendly tofu bites recipe has minimal ingredients.
It starts with your favorite gluten-free crackers.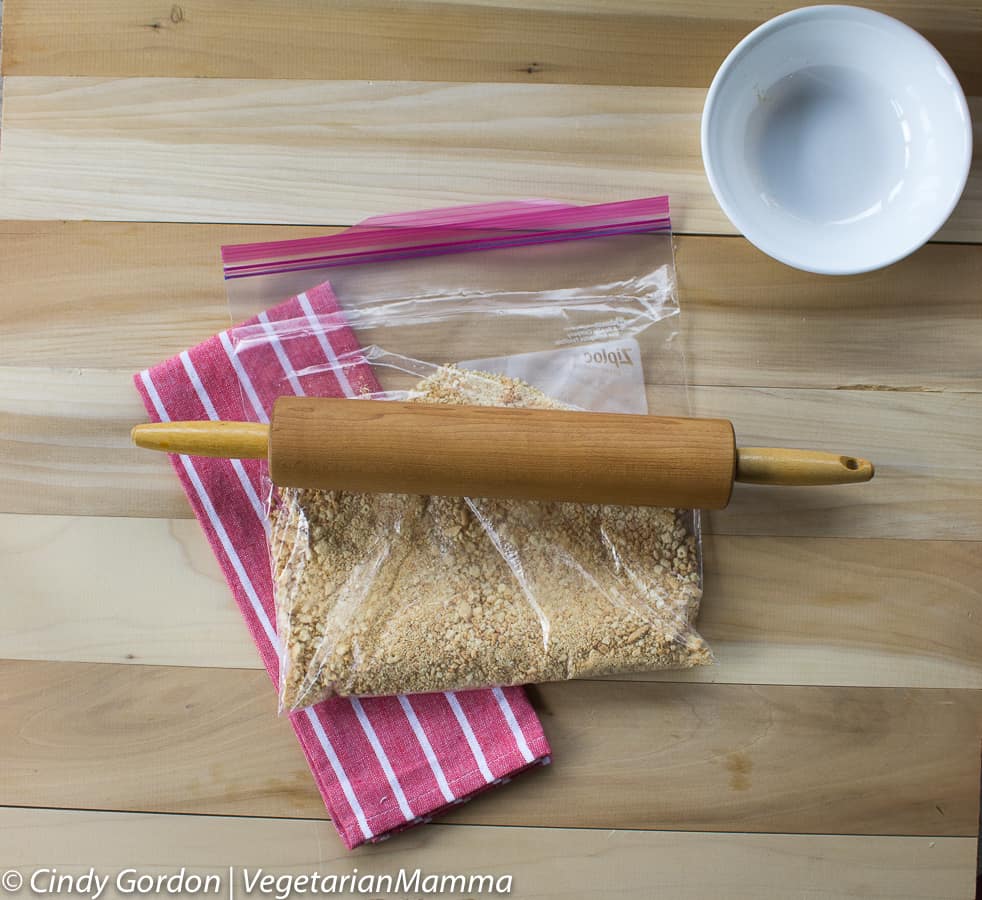 Next up…smash those crackers! While you are doing all this cracker work, you can save time by pressing your tofu.
We use the EZ Tofu Press! The EZ Tofu Press (affiliate link) can press virtually all sizes of firm and extra firm tofu. The pressing can be achieved in 15 minutes or less. You can prep food (crush those crackers) while turning the knobs every 2 minutes over a 10-15 minute time frame.
The press is substantially faster than spring based tofu presses and it's easy to clean! If you are cooking tofu you NEED this press! You can buy YOURS on Amazon. (affiliate link)
I honestly can't say enough about the EZ Tofu Press, it has changed the way we love and enjoy tofu! It makes a world of difference!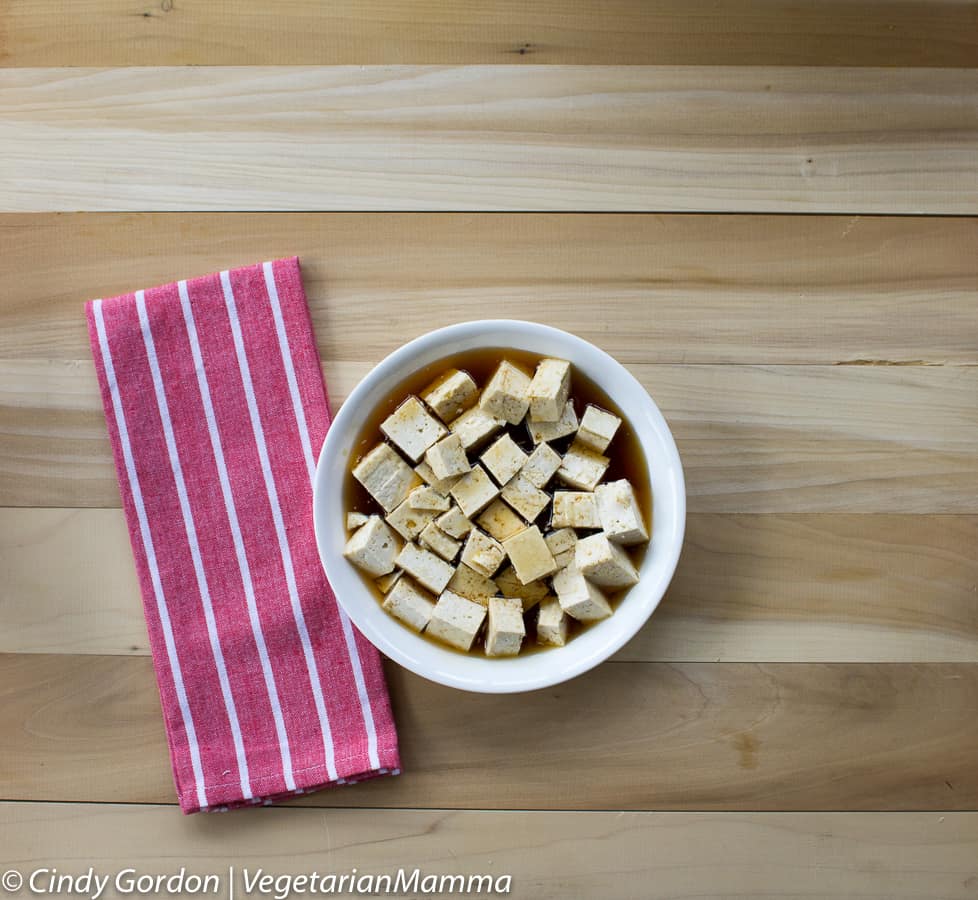 Next up, we are going to marinate the tofu chunks in maple syrup. That is a key ingredient to making these tofu bites even more kid friendly. The maple syrup, brings a level of sweetness!
Next up, we are pan frying these little kid friendly tofu bites! Oh, they smell amazing!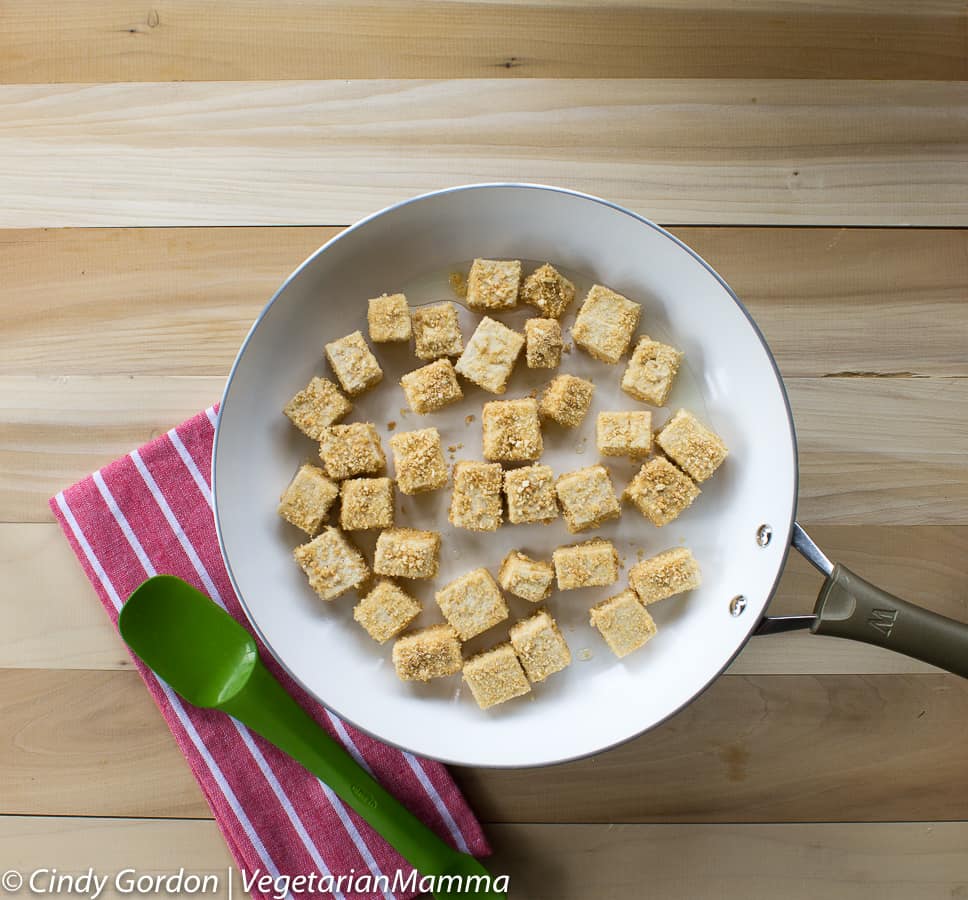 The crackers turn a delicious golden brown on these kid friendly tofu bites. The smell is very inviting! I am pretty sure you won't be able to resist these!
You can also use this same method with zucchini!  Delicious!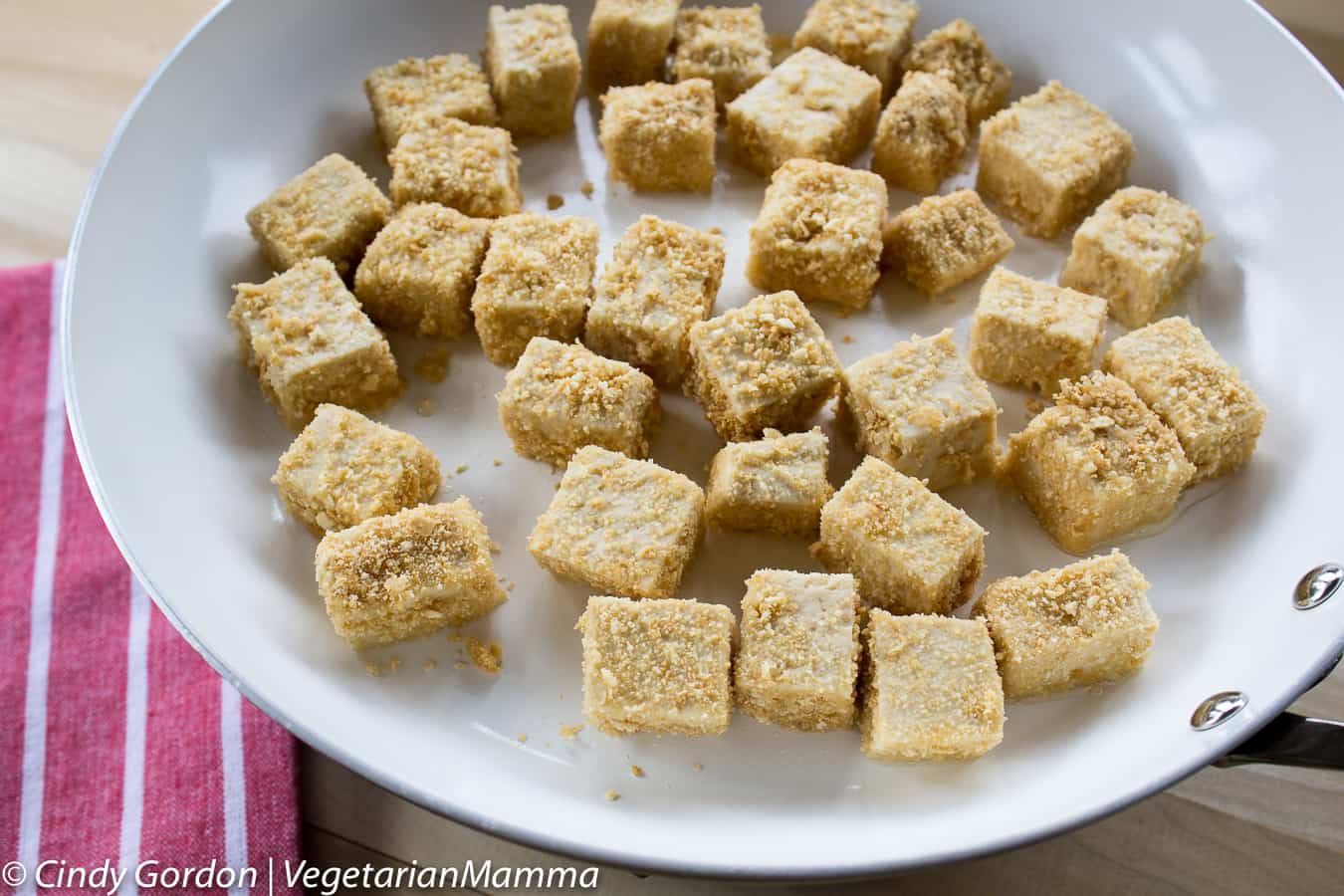 I bet you are getting hungry!  I made this short video to show you just how easy the entire process is!
I told you that was easy! You are going to be making this a lot! I bet it becomes a family favorite!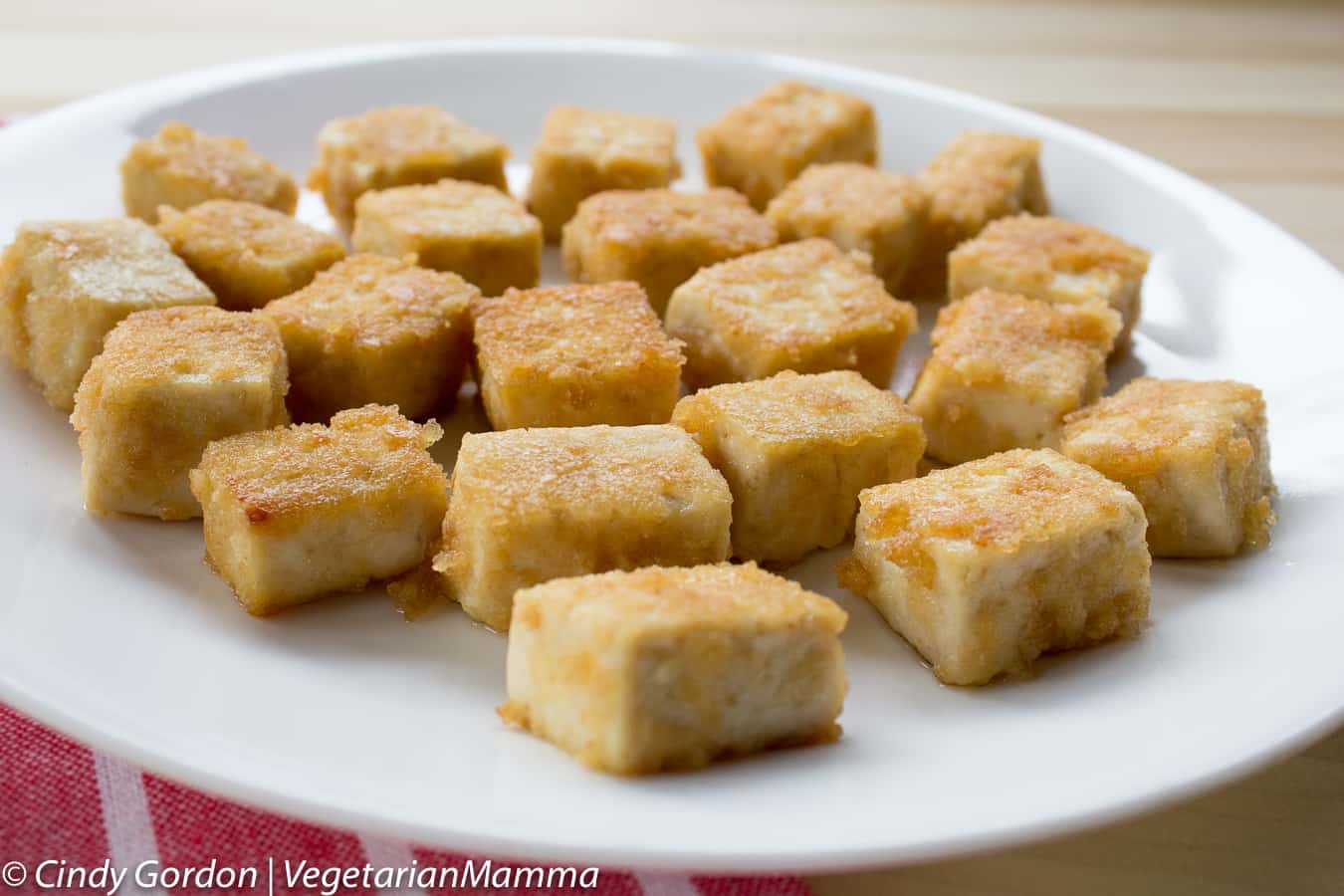 You can eat it as is, season with salt and pepper or serve with a side of BBQ sauce for dipping.  Regardless, these kid friendly tofu bites are good!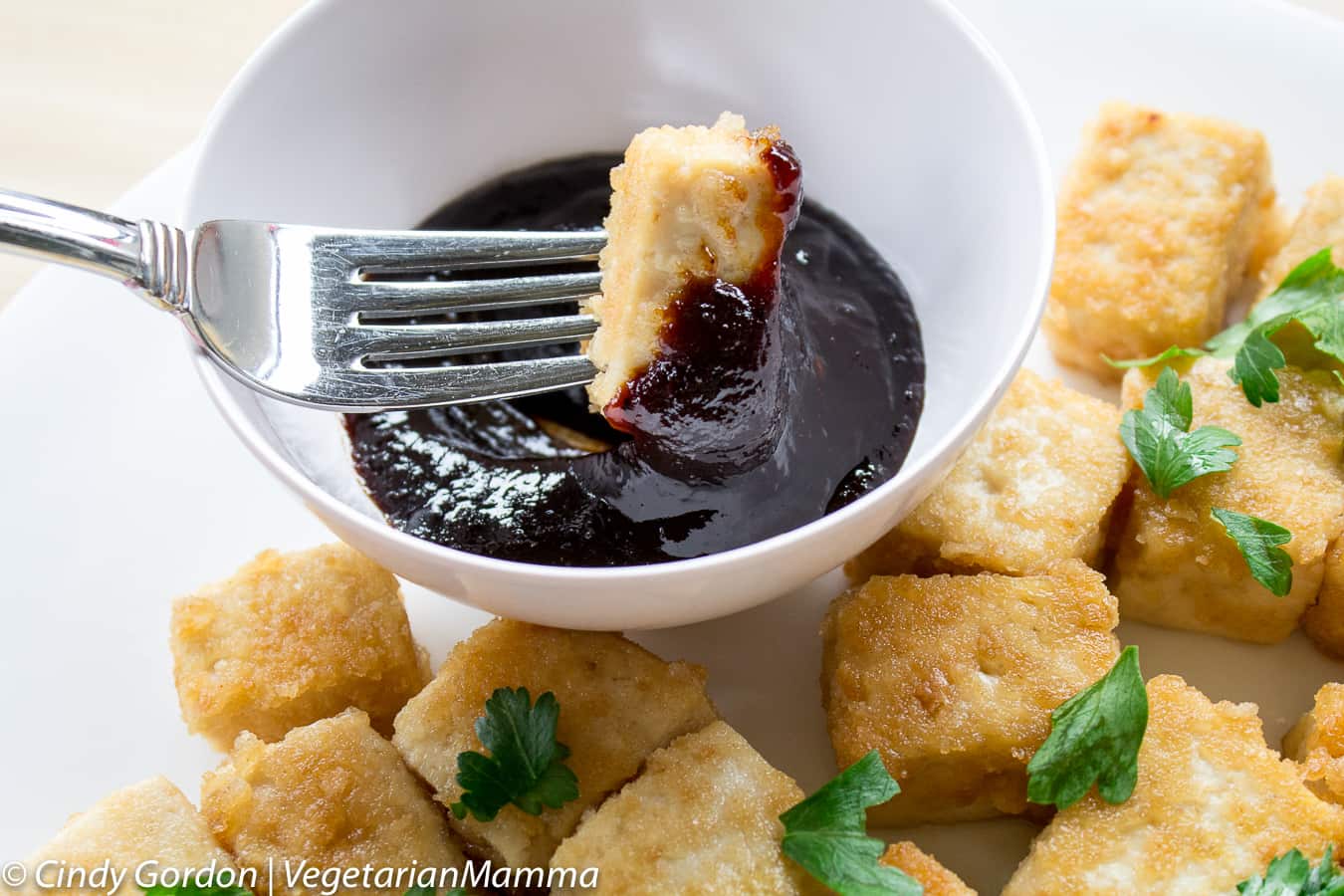 Let's get to this recipe! After all, I bet you are hungry!

Kid Friendly Tofu Bites
Author:
Cindy Gordon (Vegetarian Mamma)
Ingredients
1 block of extra firm tofu
1.5 c gluten-free crackers
½ c maple syrup
oil for frying
Instructions
Using your tofu press, press the tofu.
While tofu is pressing, put your crackers into a baggie. Use a rolling pin or your hands to smash/crush the crackers into small crumbs.
Keep crumbs in the baggie. In a shallow bowl, add the maple syrup.
Remove tofu from press, cut into bite size pieces.
Place tofu in maple syrup. Let marinate for 15 minutes.
Gently spoon tofu bites into baggie with crumbs. Gently turn baggie to help coat the tofu bites with crumbs.
When crumbs are well covered, stop and warm your skillet over medium heat.
Add 1 T of oil to start. Gently fry the tofu bites on each side until golden brown.
Serve immediately. ENJOY! 🙂
Ah, that was easy! Looking for more tofu recipes?  Check these out:
Curry Tofu with Broccoli and Rice
Air Fryer Tofu – with a touch of smoked paprika
Tofu Scramble Breakfast Burritos
---
It's that time again! We LOVE the EZ Tofu Press! You have another chance to win one of my favorite kitchen tools! This kitchen gadget is one that every tofu loving kitchen needs!
We have something special for you! An EZ Tofu Press Giveaway.
If you've spent some time following our little blog and our social media channels, you know that our household loves our EZ Tofu Press!
You've seen mine in action a lot on our Facebook and Instagram channels!
Every time I talk about the EZ Tofu Press, I share that it is something I didn't know that I needed. Now that I have one, I will never be without!
This device gets so much liquid from my tofu which allows it to cook up better!
---
Let's talk! Leave me a comment below telling me if your kids have every tried tofu? Do they like it? How do you like to prepare it?
** Thank you EZ Tofu Press for sponsoring this post!