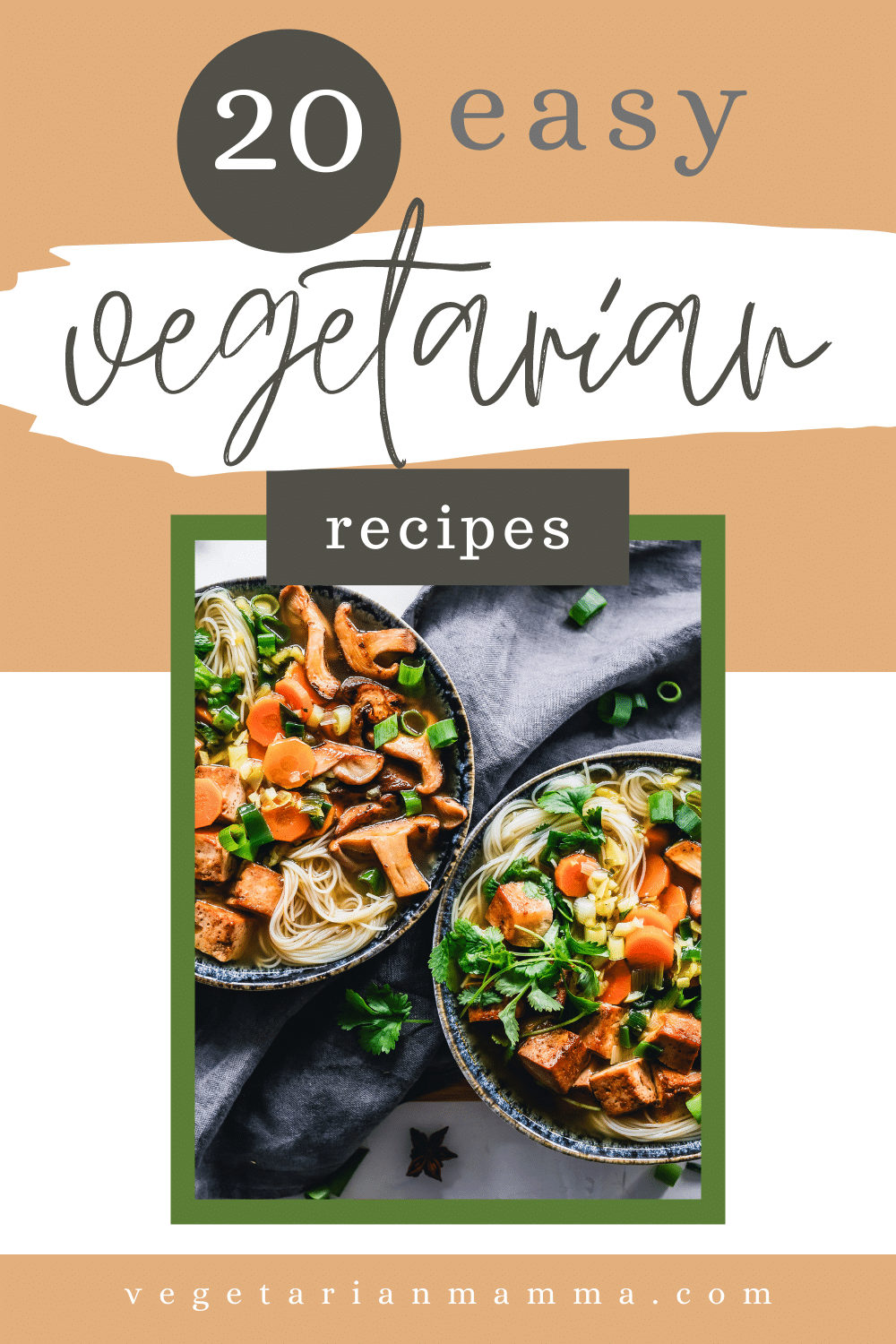 These easy vegetarian recipes will become weekly staples in your kitchen. Make dinner a breeze with this list of the best vegetarian recipes with basic ingredients, simple steps, and tons of flavor. Read on to learn how to cook over 20+ easy, healthy vegetarian recipes.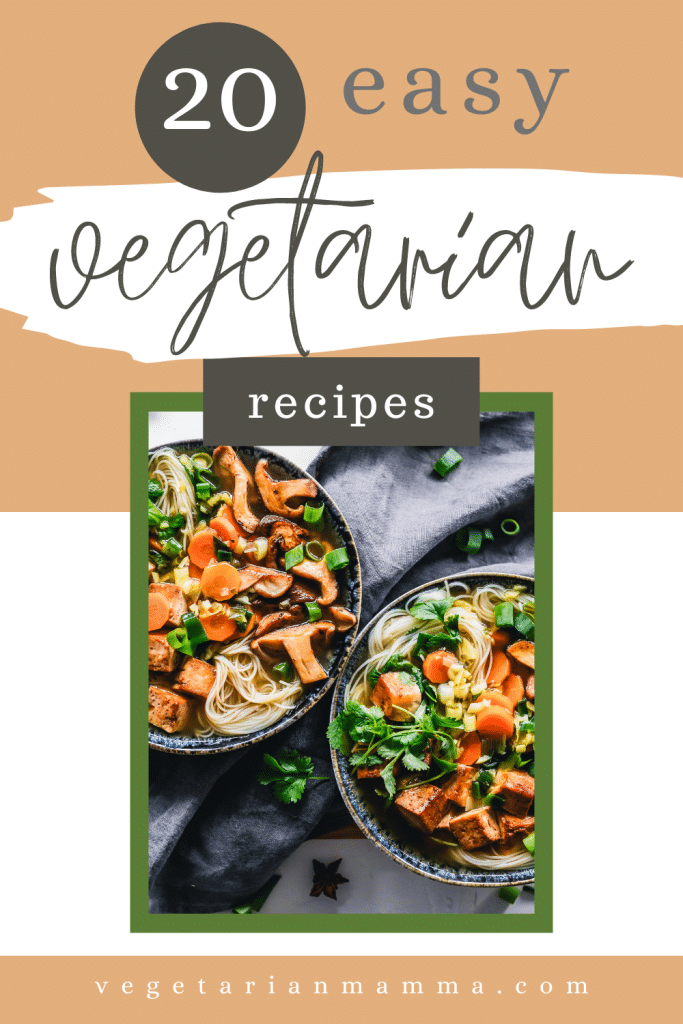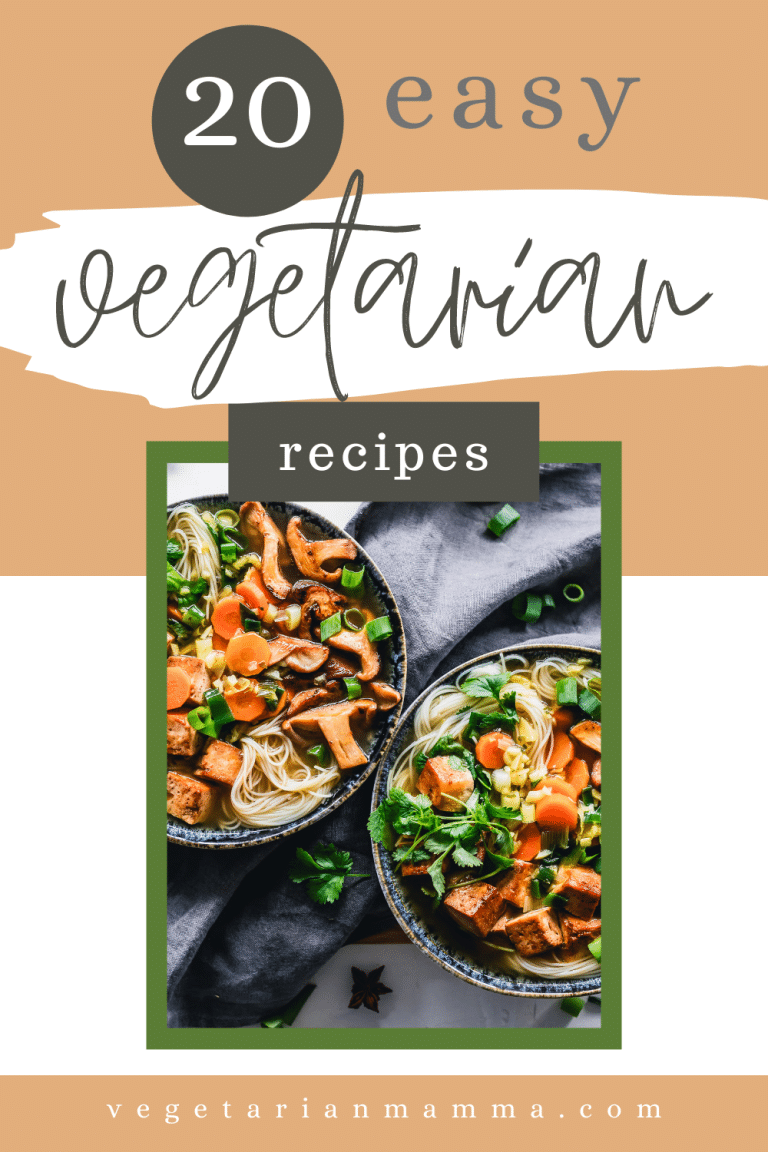 WELCOME TO EASY VEGETARIAN RECIPES
Are you looking for new ideas and easy recipes for your meat-free diet? We are so happy you are here! We love to help people learn about vegetarian life, make healthy recipes, and — most importantly — make delicious food! If you are new, we have a whole community just waiting to welcome you!
Whether you are a lifelong vegetarian or are looking for more Meatless Monday recipes, we have got some delicious and easy vegetarian recipes to share with you today! This list is packed with tips, ideas, and my favorite recipes from main dishes and sides to appetizers and snacks.
BEST TIPS FOR MAKING EASY VEGETARIAN RECIPES
Meal prep. Whether it is healthy vegetarian lunch recipes or easy veg snacks, meal prepping can save you so much time, stress, and honestly money. Most of these recipes will last at least 4 days in the fridge. You can make a bunch of lunches and snacks on a lazy weekend and enjoy healthy vegetarian meals all week long.
Add some heat with spices. If you want to add a little bit of spice or heat to your easy vegetarian recipes, we suggest red pepper flakes. Cayenne pepper is a great spice too, but a little goes a long way!
Swap the proteins. Many of these recipes are made with tofu, plant-based proteins, or just packed with veggies. However, it is so easy to switch it up and use your favorite proteins! Crispy tofu is one of the best additions to any easy vegetarian recipe for more texture.
Freeze for later. Some recipes do not freeze well. But, since a lot of these recipes are dairy free, they will freeze great for leftovers that last months. I especially find myself freezing pans of enchiladas, spaghetti sauce, burritos, and vegetarian lasagnas for a quick heat-and-eat dinner.
EASY VEGETARIAN DINNER RECIPES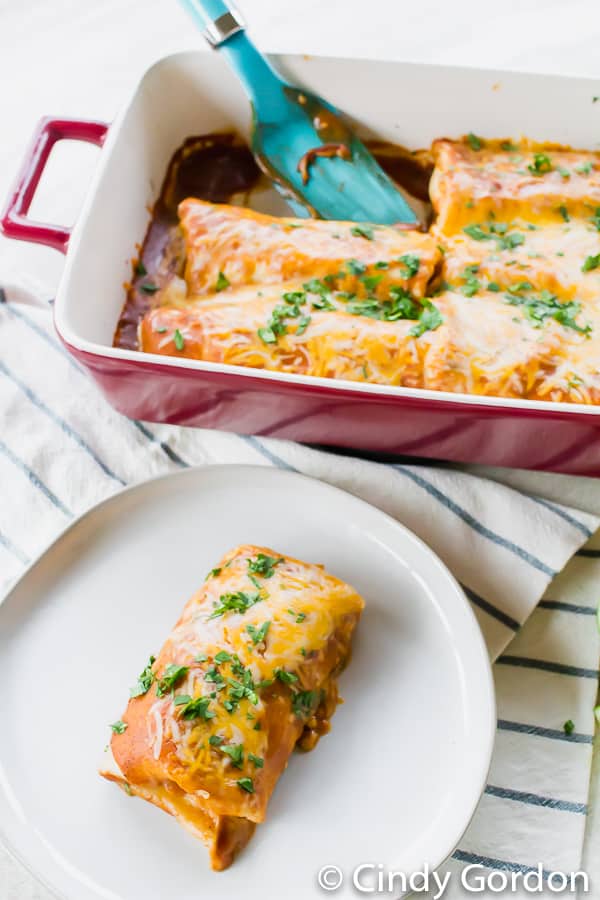 Vegetarian Enchiladas: Enchiladas are a simple yet stunning dinner. These Vegetarian Enchiladas is so simple, versatile, and perfect for meal prep or a big family dinner. I stuff my tortillas with tofu, onions, brown rice, black beans, and fire-roasted tomatoes seasoned with cumin and chili powder for a smokey, sweet, saucy dish! Pair it with these Southwest seasoned black beans for a Tex-Mex night your kids will request every Taco Tuesday!
Vegan Shepherds Pie: The combination of hearty veggies and gravy topped with a comforting vegan mashed potato crust makes this Vegan Shepherd's Pie a family staple for weeknights and rainy days. The garlicky, pillowy vegan mashed potato crust covers the view of the stars of this delicious dish: leeks, mushrooms, carrots and peas. Add some beyond meat or keep it just veggies in this easy vegetarian spin on an Irish classic.
Mexican Sweet Potatoes: These Air Fryer Mexican Sweet Potatoes are a delicious twist on a baked potato that will knock your socks off! We are topping these beauties with a fresh, homemade salsa made from black beans, corn, onion, jalapeños, and more. Fresh lime juice and cilantro bring all the authentic Mexican flavor. This meal in a potato is vegan, and perfect for a simple dinner, lunch, or packed up for meal prep.
Cauliflower Air Fryer Taco Bowls: Everyone can make their own bowl, so picky eaters rejoice! These Cauliflower Air Fryer Taco Bowls are super simple to assemble and perfect for meal prep! This naturally vegetarian recipe is easy to make vegan without the sauce. Add this deliciously seasoned cauliflower to your favorite taco toppings for an easy weeknight dinner in a flash your family will love.
Vegetarian Meatloaf: Comfort food is my middle name. I am always on the hunt for the most comforting dinners without all the meat and dairy. Beyond Meat meatloaf is the vegan comfort food of your dreams! Enjoy all the flavors of a traditional meatloaf with a plant-based protein swap instead of meat.
EASY HEALTHY VEGETARIAN RECIPES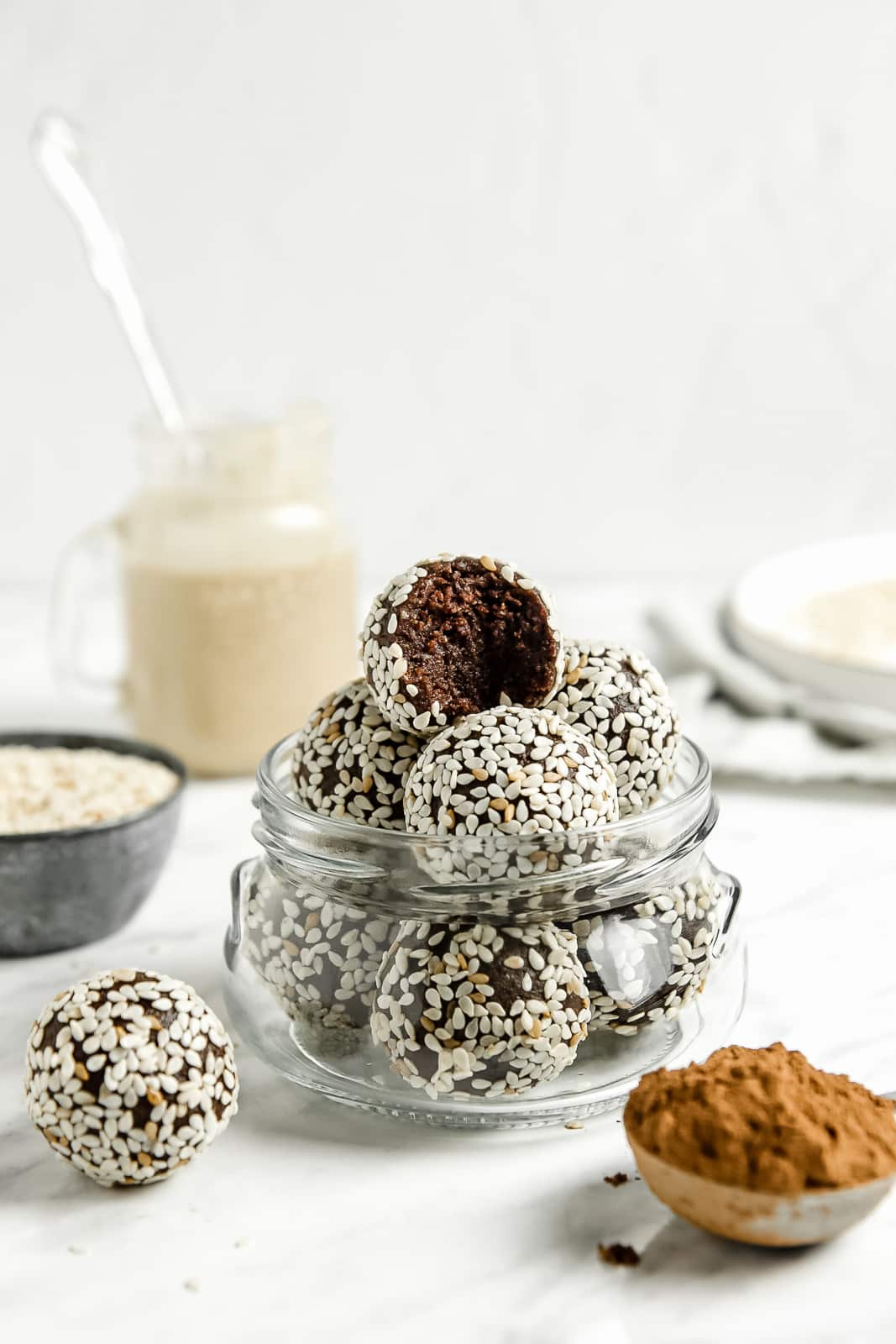 Bliss Balls: I love a good granola bar, but sometimes I want something bite-sized and a little sweeter. Bliss Balls are the perfect compromise! The luscious chocolate and tahini truffle center is super healthy, and it is all coated with nutty sesame seeds. Bliss Balls are so decadent you will forget they are healthy, too!
Vegetarian Stuffed Peppers: We love these stuffed peppers! I love them because they are so nutritious and easy to make! Everyone wins when you make vegetarian stuffed bell peppers for dinner. This easy vegetarian recipe is perfect for a deliciously filling, budget-friendly weeknight meal.
Indian Stew: Stews and soups belong on your fall meal plan. If you love Indian food, you have to try this simple, flavorful vegetarian soup recipe. Make this simple stew with basic pantry staples, like curry powder, ground ginger, and chickpeas. Do not forget to sauté the spices first!
Tofu Pad Thai: I love Asian dishes, but most pad Thai recipes use fish sauce. I have recreated my favorite dish using vegetarian ingredients and pantry staples. This vegetarian Tofu Pad Thai recipe with extra vegetables, crunchy peanuts, and fresh herbs. Plus, the homemade sauce is sweet, savory, and packed with Thai flavors.
Keto Air Fryer Zucchini Boats: Stuffed full of veggies and melty cheese, these keto zucchini boats are perfectly seasoned, delicious, and ready in less than 10 minutes. You will have a filling and irresistible meal that you will find yourself making all the time. Thanks to the air fryer, this easy vegetarian recipe is ready fast! This recipe is a delicious, low carb, keto friendly way to enjoy zucchini any time of the year.
TASTY VEGETARIAN RECIPES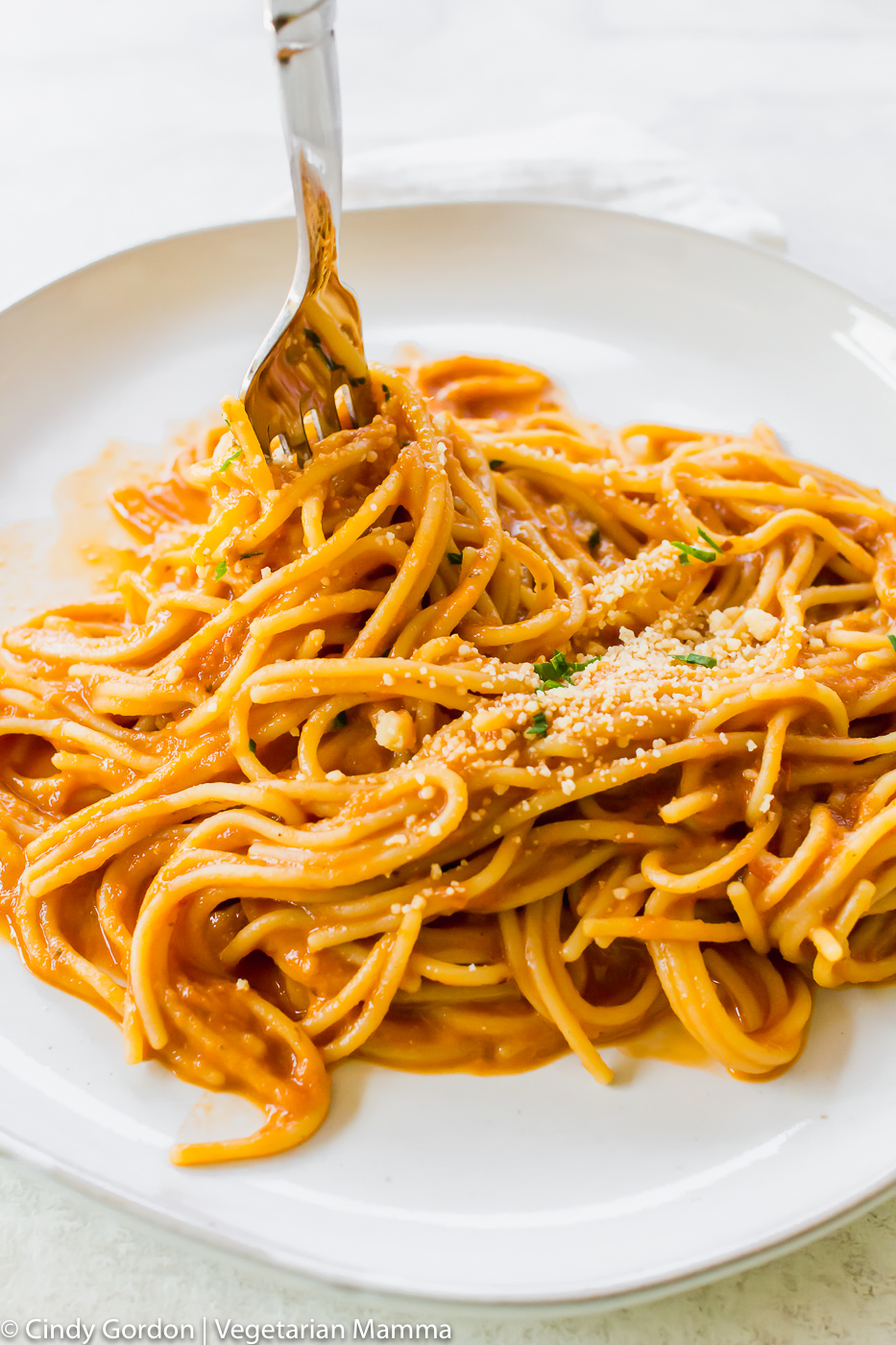 Vegetarian Spaghetti Sauce: Today, we are taking a turn at simplicity with our vegetarian spaghetti sauce. Our meatless sauce has just a handful of common, simple ingredients that in the end will make your mouth water for a second serving. You might want to serve up some roasted potatoes and Brussels sprouts or a zucchini bake casserole with your vegetarian spaghetti.
Tofu Scramble: Love the light, fluffy texture of scrambled eggs but on an egg-free diet? This Tofu Scramble recipe is a great alternative with the added benefit of turmeric. Turmeric, a spice known for its bright yellow color, also has medicinal properties, such as helping with inflammation and providing minerals such as manganese, phosphorus, and potassium. This gives the Tofu Scramble its brilliant color and gives YOU more reasons to make this healthy, vegan dish!
Vegan Burritos: Looking for a fun takeout-style recipe that you can make at home? Try this delicious and hearty vegan burrito! They are filled with protein and veggies to keep you satisfied on the go. I make a batch and freeze them for an easy vegetarian meal with no prep.
Black Bean Burger: I used to only use pre-made black bean and veggie burgers. Then, I made this burger recipe, and I am forever changed. The patties are made with onions, oats, carrots, black beans, and plenty of spices. Top it with some BBQ ranch for a deliciously easy vegetarian dinner!
Tofu Meatballs: Great vegetarian appetizers are hard to find, and these Vegan Meatballs are super flavorful, packed with seasonings and glazed in a sweet sauce. These tofu meatballs are completely meat-free, made with red onion, parsley, oregano, garlic salt, liquid smoke, and breadcrumbs. You can easily make these gluten free with one simple swap! If you want to skip the sweet glaze and make savory tofu meatballs, try this vegetable ragu for a delicious dinner dish.
BEST VEGETARIAN RECIPES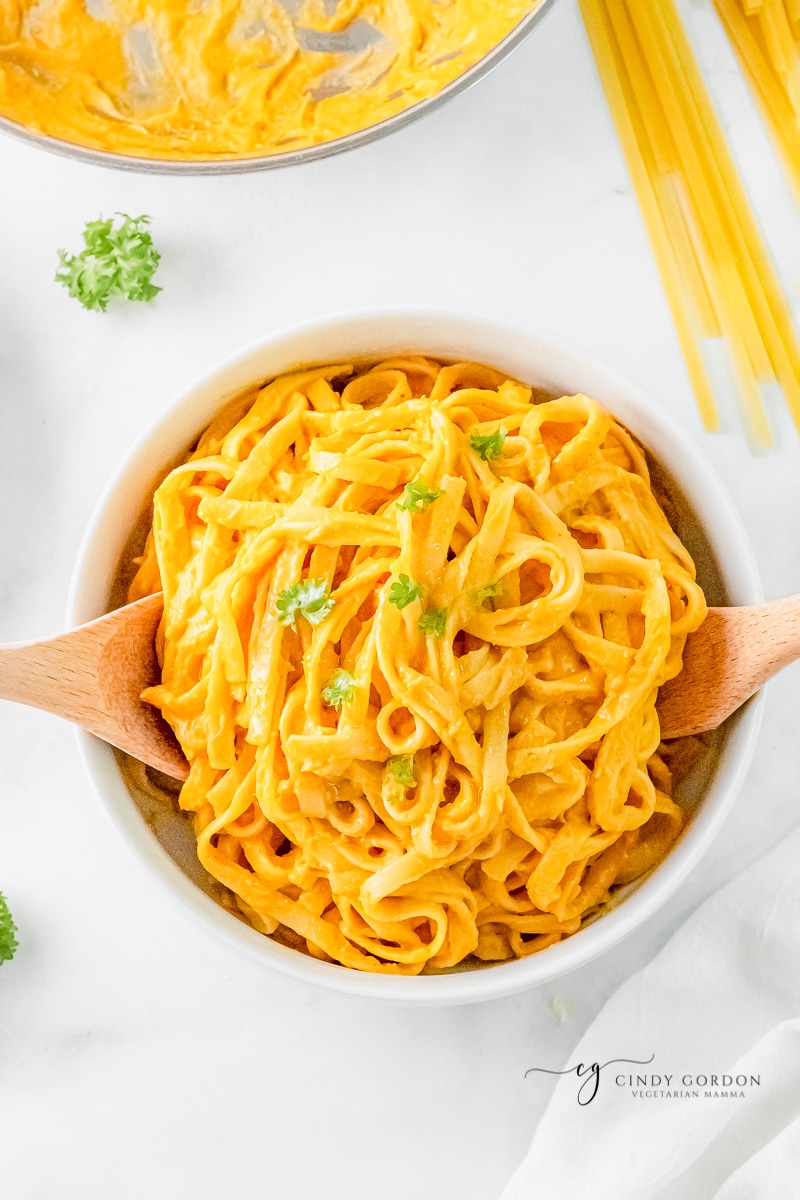 Pumpkin Pasta: This homemade Vegan Pumpkin Alfredo is a pumpkin pasta dish that is rich, savory, and perfect for fall. Pumpkin puree and delicious Italian flavors come together to create a creamy, delightful meal for your family. Using just a handful of simple ingredients, you can create a vegan pumpkin pasta dish that will rival anything you have had at a fancy restaurant. This pasta sauce is creamy, cheesy, savory, and packed with both flavor and nutrition.
Tofu Bacon: I love the flavor that bacon can add to a dish, and this Tofu Bacon recipe gives me all the bacon flavor without the meat and fat of bacon! The liquid smoke brings in that smoked flavor, the maple syrup adds that sweetness, and the garlic salt and onion powder bring the savory side to this vegetarian and vegan treat!
Vegetarian Stuffed Mushrooms: Mushrooms are my favorite side dish. They are earthy, yummy, and perfect with just about anything. These Air Fryer Stuffed Mushrooms are the best vegetarian appetizer or easy side dish with a few basic ingredients. Plus they are ready in just 20 minutes! They are stuffed with red and yellow bell peppers, mozzarella cheese, Italian seasoning, and crushed red pepper. Add them to your next vegetarian charcuterie board or tailgate menu.
Air Fryer Fried Rice: I am all about the comfort foods, and this easy vegetarian recipe delivers. This Air Fryer Fried Rice is a great way to clean out your fridge and freezer while making something your whole family will love! Add whatever have on hand and turn your leftover rice into a delicious dish! I love to keep this simple with a little scrambled egg and whatever frozen veggies I have that day. Anything will work in this fried rice.
MORE VEGETARIAN RECIPES
Tofu was such a pain to make until I got my trusty tofu press! I love making these easy tofu recipes for an easy weeknight dinner. If you prepare tofu correctly, it an be mouthwatering, we promise!
I LOVE my air fryer. I use it all the time! These easy vegetarian air fryer recipes are totally drool-worthy! Learn how to make the crispiest tofu in the air fryer and so much more. It really can make anything!
I also have a great list of vegan air fryer recipes to keep it dairy-free and egg-free, too. It is also packed with air fryer tips and our most asked air fryer questions.
Pasta is a great budget-friendly dinner idea. But I get sick of the same spaghetti, alfredo, and carbonara dishes. This list of vegetarian lasagnas is great to break up the mid-week meal slump with tons of veggies without THINKING you are eating tons of veggies. Keep it simple with a delicious veggie lasagna for a healthy dinner.
I love homemade cookies, but I do not love waiting for them. Homemade cookies are seriously ready in half the time thanks to the air fryer! This list of air fryer cookie recipes covers every cookie craving from chocolate chip to monster cookies.
Easy Vegetarian Recipes : Featuring Pumpkin Pasta
These easy vegetarian recipes will become weekly staples in your kitchen. Make dinner a breeze with this list of the best vegetarian recipes with basic ingredients, simple steps, and tons of flavor. Read on to learn how to cook over 20+ easy, healthy vegetarian recipes.
Ingredients
1

Tbsp

Olive Oil

½

Onion

chopped

2

cloves

Garlic

¼

cup

White wine

¼

tsp

Salt
Pepper

to taste

1

tsp

Ground sage

15

oz.

Pumpkin puree

1

cup

Plain yogurt

vegan

¼

cup

Nutritional yeast

1

lb

Fettuccini Pasta

cooked, gluten free if needed
Instructions
In a large pot, boil water for the fettuccine, and cook according to the directions on the box.

In a large sauce pan heat the oil with chopped onion on medium heat until onion becomes soft then add the diced garlic until onions begins to brown.

Add the white wine, salt, pepper, and sage. Sauté for another 2-3 minutes.

Add the pumpkin, yogurt, and nutritional yeast, cook for another 3 to 5 minutes while stirring and set aside.

Using an immersion blender, puree the mixture until smooth.

Take cooked fettuccine and add to the alfredo sauce and mix well. Serve with optional parsley garnish and serve!
Notes
Garnish with parsley or fresh basil for a bright, green presentation.
You can use butternut squash puree in place of the pumpkin puree if needed.
The wine can be substituted with plain water or vegetable broth. Add a squeeze of lemon juice for acidity.
Nutrition
Calories:
556
kcal
|
Carbohydrates:
99
g
|
Protein:
20
g
|
Fat:
8
g
|
Saturated Fat:
2
g
|
Polyunsaturated Fat:
1
g
|
Monounsaturated Fat:
3
g
|
Cholesterol:
8
mg
|
Sodium:
187
mg
|
Potassium:
659
mg
|
Fiber:
8
g
|
Sugar:
10
g
|
Vitamin A:
16608
IU
|
Vitamin C:
6
mg
|
Calcium:
133
mg
|
Iron:
3
mg
All though this website attempts to provide accurate nutritional information, the information should only be considered an estimate. Varying factors such as different product types, different brands, etc. can change nutritional information. It is your responsibility as a consumer to read all labels to make sure the ingredients fit your dietary needs as well as calculate your own nutritional information as a double check.
EASY VEGETARIAN RECIPES POST
If you have made any of these easy vegetarian recipes, please be sure to leave a comment on the recipe page letting us know what you thought!