This Air Fryer Baked Potato recipe is a simple, yet quick and easy way to prepare your baked potatoes. No need to heat your oven for this job, the air fryer can do it. You will fall in love with these air fried baked potatoes.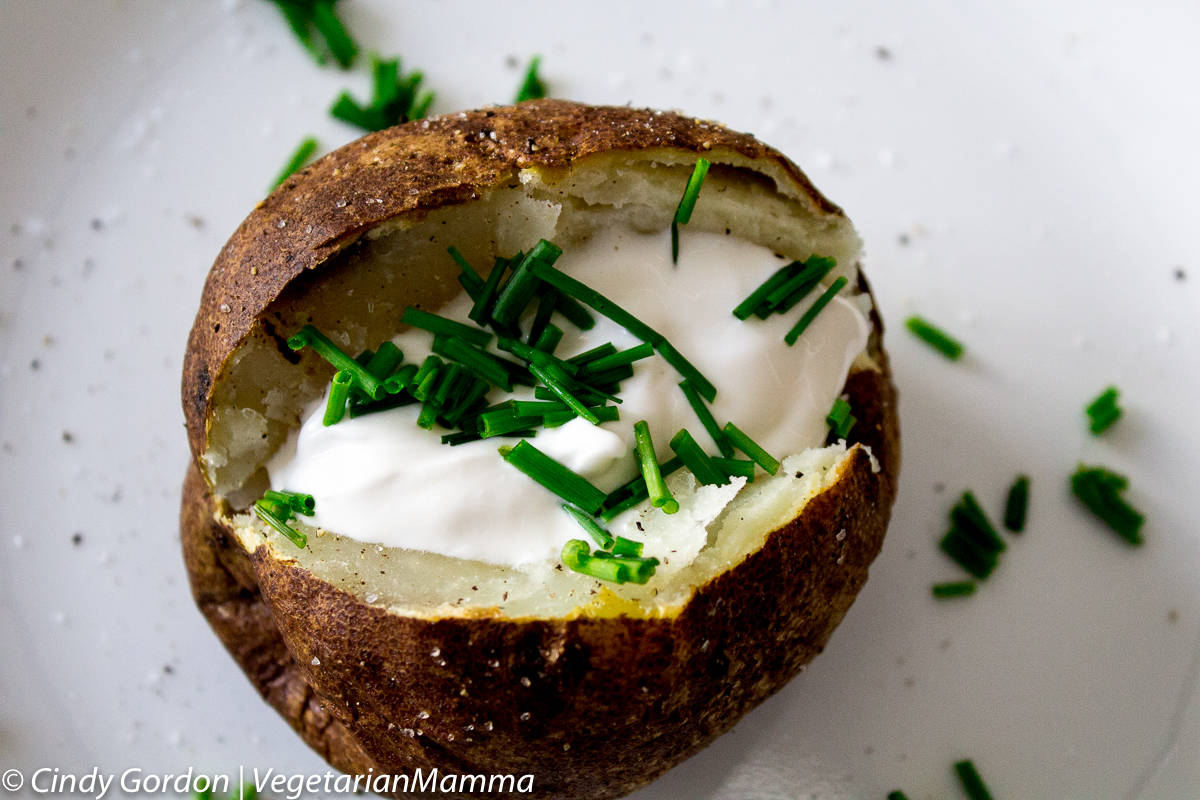 Air Fryer Baked Potato
Air fryers have been one of those appliances that have been on my wish list for a while. I'd heard amazing things about them, reading about how they can take away the grease use and cut the fat calories from food, all with ease. Eating healthy with ease? Yes, please!
Needless to say, I was pretty excited when my mom got our family an air fryer (affiliate ad link) for Christmas. I must have been on Santa's good list that year for sure! It was something I had been wanting to experiment with ever since I'd first heard about it.
While I'd read all the rave reviews about how amazing the air fryer truly was, I seriously had NO idea how much I'd really love it! From the moment I unwrapped the gift, my mind was already racing with everything that I couldn't wait to cook in it.
For me, my love began with these air fryer potatoes. I couldn't believe how uniform my power air fryer xl cooked them. Baked potatoes in an air fryer? Who knew, I'd be such a fan of air fryer baked potatoes!
Trust me when I say that if you've been on the fence about purchasing an air fryer, encourage yourself to go ahead and make that buy. Once you use it just ONE time, you'll be wondering what took you so long to make that decision!
How to make air fried baked potatoes:
Spoiler alert, I am going to tell you right now how to make air fried baked potatoes! Then you can read on if you'd like to learn more about air fryers and tips! If not you can scroll down to see the full recipe!
Gently poke holes into the potatoes using a fork.

Rub outsides of potatoes with oil and sprinkle salt and pepper onto potatoes.

Put potatoes into air fryer basket.

Cook at 390 degrees F for 35-40 minutes.

ENJOY!
What can you actually cook in an air fryer?
The options of what you can cook in this amazing appliance are truly endless! Besides air fryer baked potatoes, we have cooked tofu, potatoes, french fries, Brussel sprouts and more! Anything that your taste buds want to try straight out of the air fryer, give it a go!
But one of my most favorite food items to make in the air fryer? Baked Potatoes. There is just something about a perfectly cooked baked potato with all the toppings that makes me and my tummy very happy.
And not to mention, they make the perfect side dish. Truth be told, baked potatoes don't have to be the side dish alone. If you add some delicious and amazing toppings to them, they can easily become the main meal that will steal the show.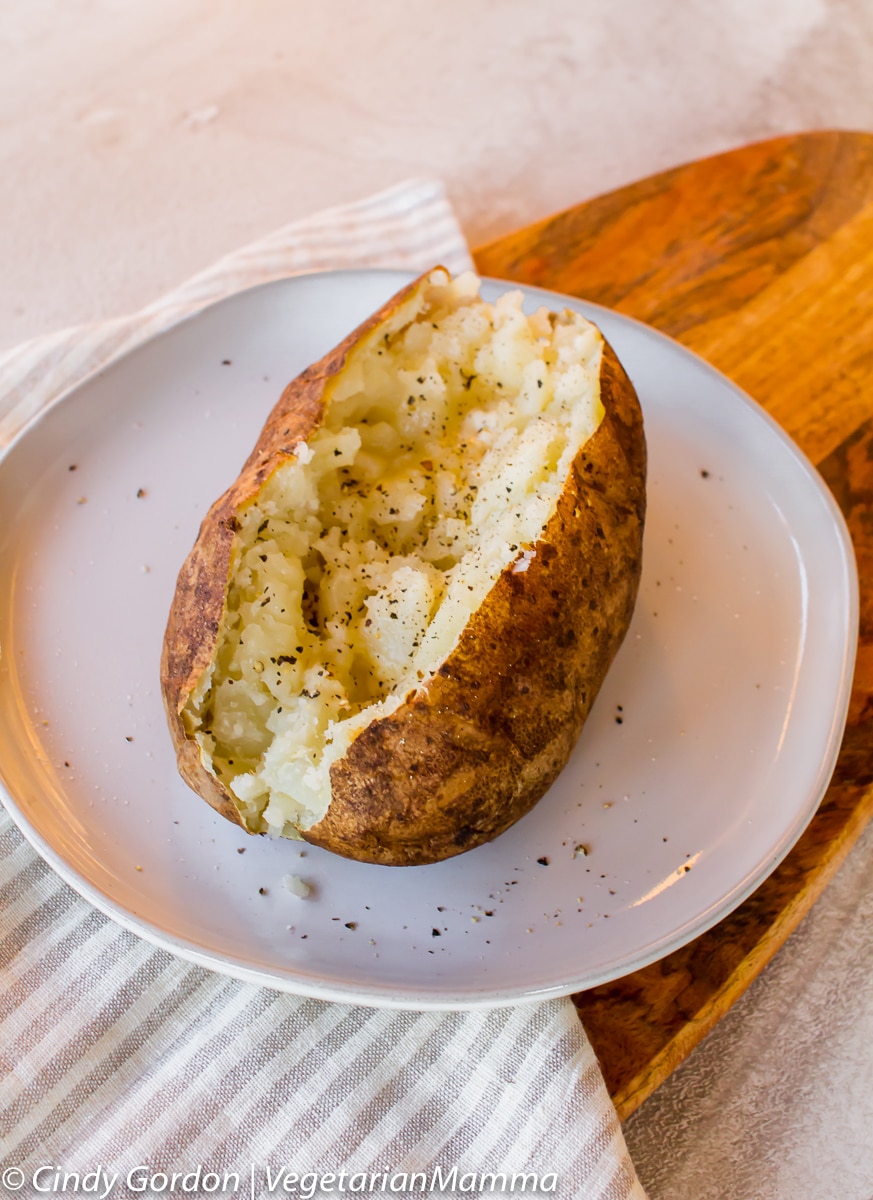 Air Fryer Baked Potatoes ingredient list: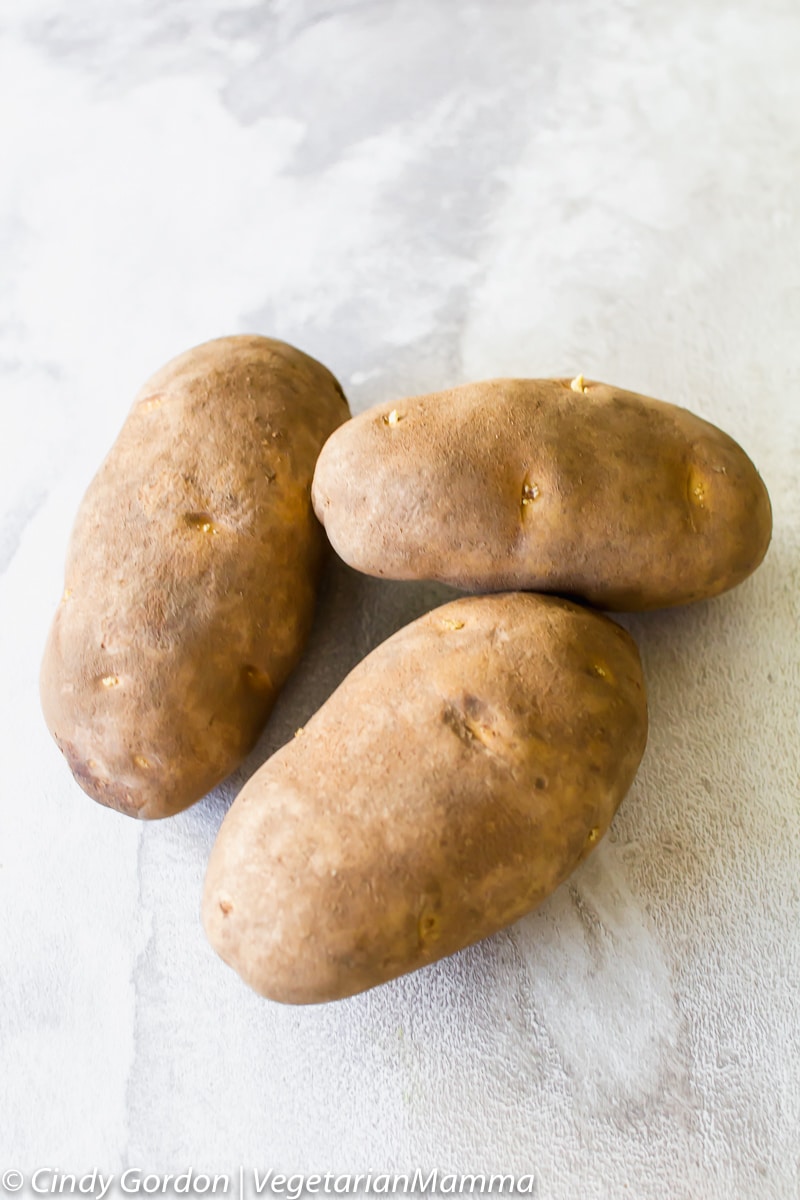 Air Fryer Baked Potato Skins and Topping
This is where you can really have some fun with your taste buds. You can have a spicy potato or one that's a little sweeter.
Whatever your heart desires, just add those spices on the outside of the skin. And if you do like to eat the skins of the air fryer baked potatoes, I can assure you that the skins come out crisp and delicious from the air fryer. Crispy goodness!
If you've never tried eating potato skins before, these may be the perfect potato skins for you to try. They seriously are cooked perfectly in the air fryer.
Fair warning that you might get addicted after trying these Air Fryer Baked Potatoes!
Side note: If you are in the market for an air fryer, I recently created a post about the best air fryers on the market. The post is based off of reviews from friends, family and online consumers! Be sure to check out the best air fryers on the market!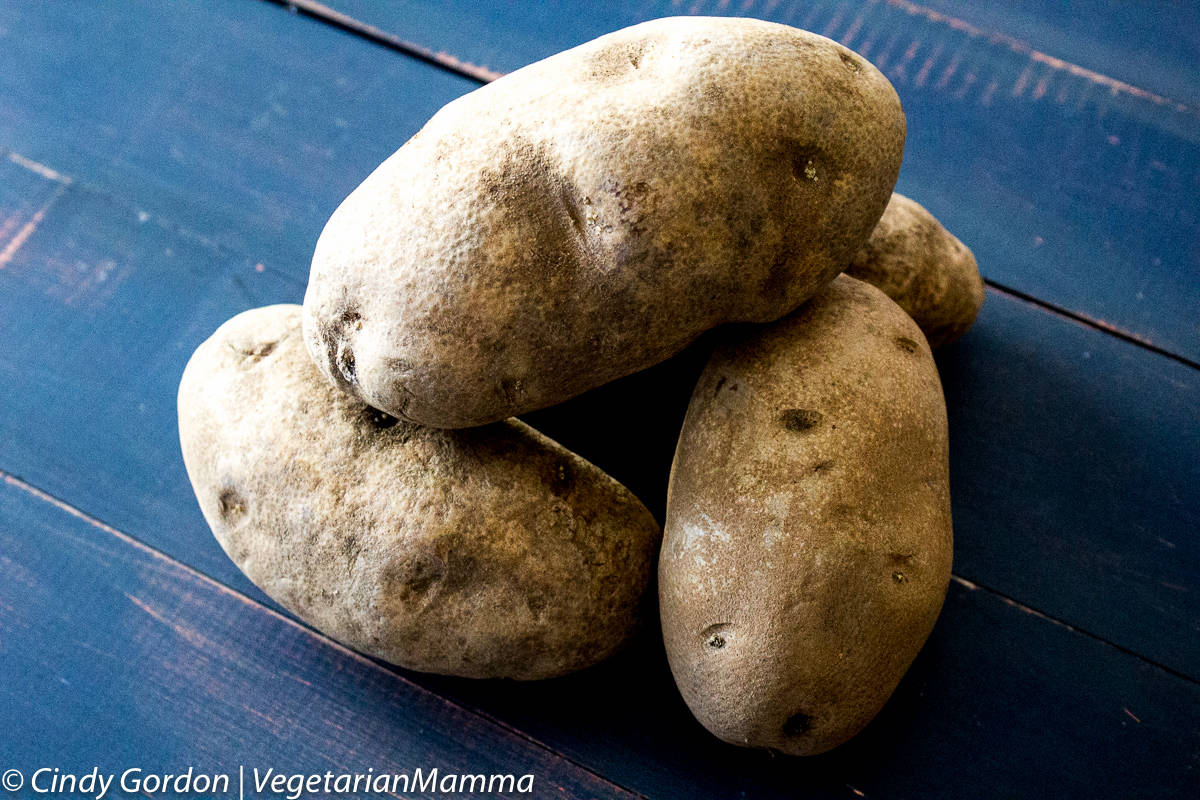 Baked Potatoes make the perfect side dish. Or if you want a main you can easily dress up the potato with mushrooms, beans and more!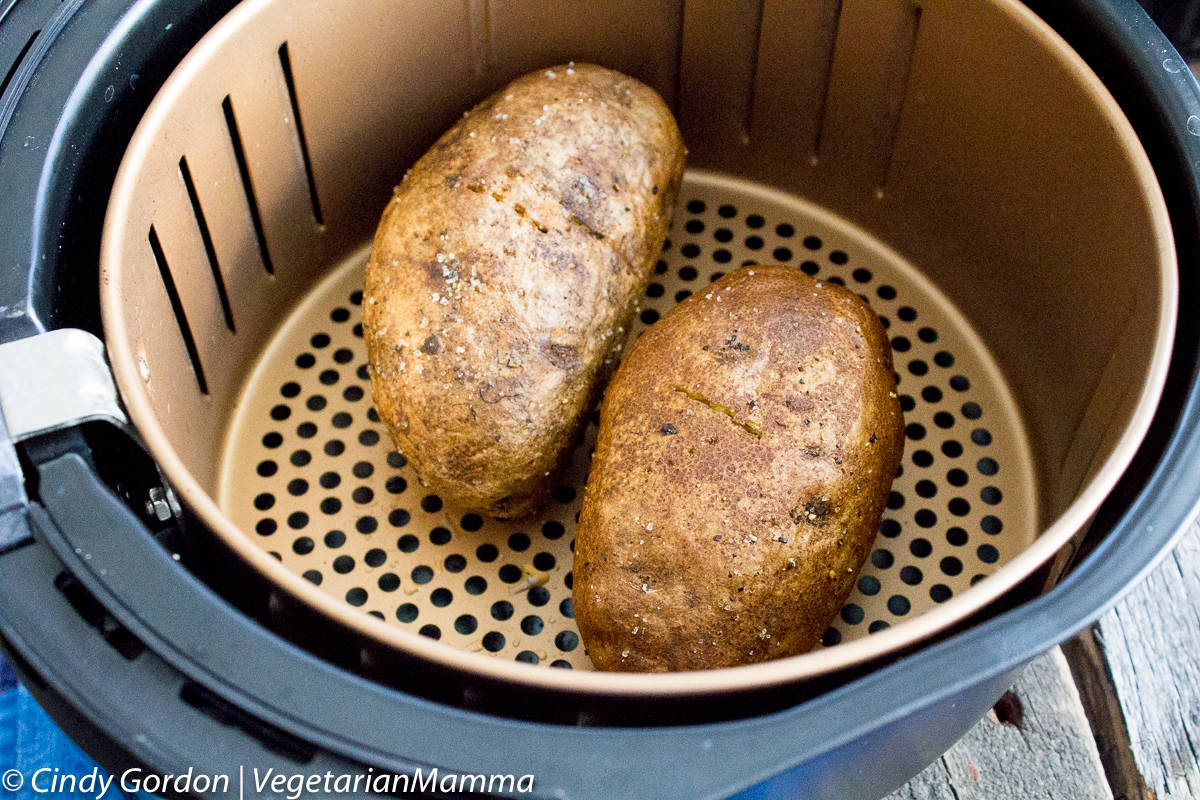 Air Fryer success each and every time
I've owned my air fryer now for a while, and I have to be honest…I've yet to find a recipe that I don't love. And did I mention how simple it is?
To say I'm a creature of habit is an understatement. I love being able to cook a meal and know with confidence that it's going to taste amazing each and every time.
With the Air Fryer, I absolutely have no doubts. I know that from the moment I press start, to the moment that I remove the food from the machine, it will be cooked to perfection each and every time.
And trust me when I say that once you try a baked potato in the Air Fryer, you will never want to go back to the oven method. And if you are one that uses the microwave to cook your potatoes, that method will be long gone for you as well!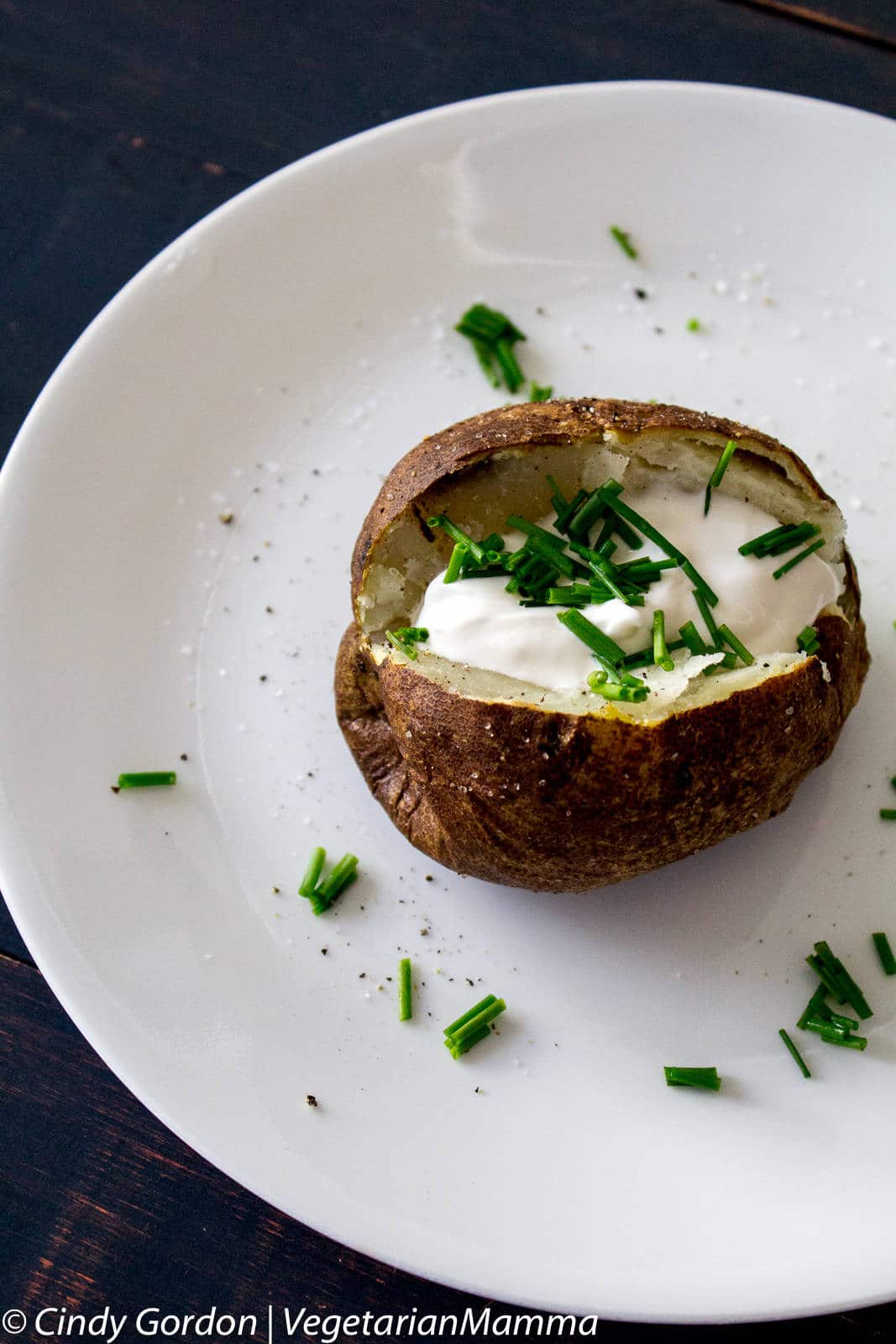 Air Fryer Baked Potato Tips and Tricks
How to air fry two potatoes?
itemscope itemprop="acceptedAnswer" itemtype="https://schema.org/Answer">
Whether you have 1,2,3 or 4 potatoes, you do not need to adjust the cook time!
Do I need to poke holes in the potato when air frying?
I do, I think it helps, but I am not 100% sure it's necessary. But I'd go with poking some holes! Just use your fork, that makes it easier!
Do I need to flip the potato when air frying?
Try to flip the potatoes 1 time during cooking. You don't need to flip more than that.