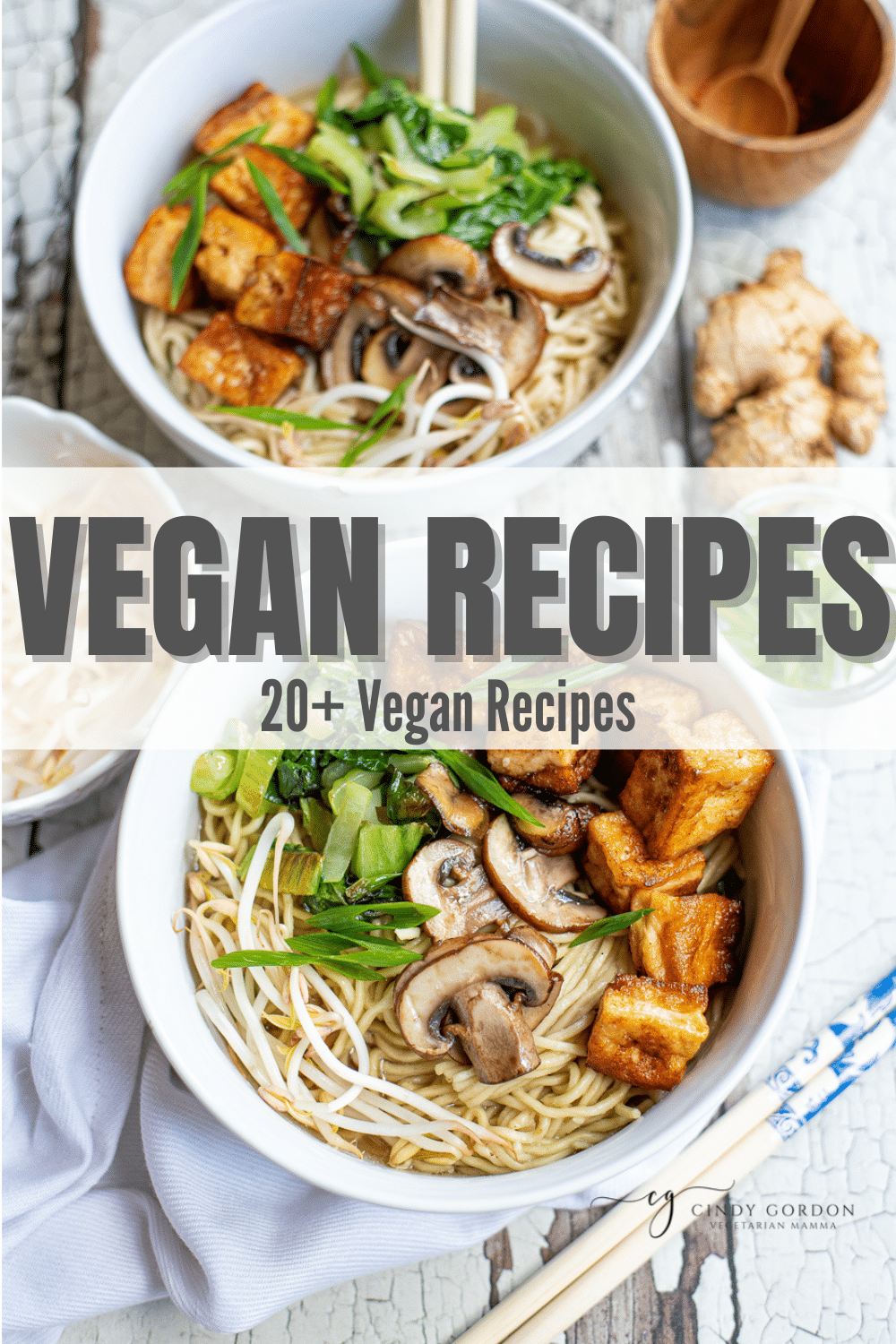 These easy vegan recipes will bring plenty of flavor to your weeknight dinners! Save time in the kitchen with these tips and recipes from healthy dinners to easy vegan desserts. Read on to learn how to cook over 20+ recipes.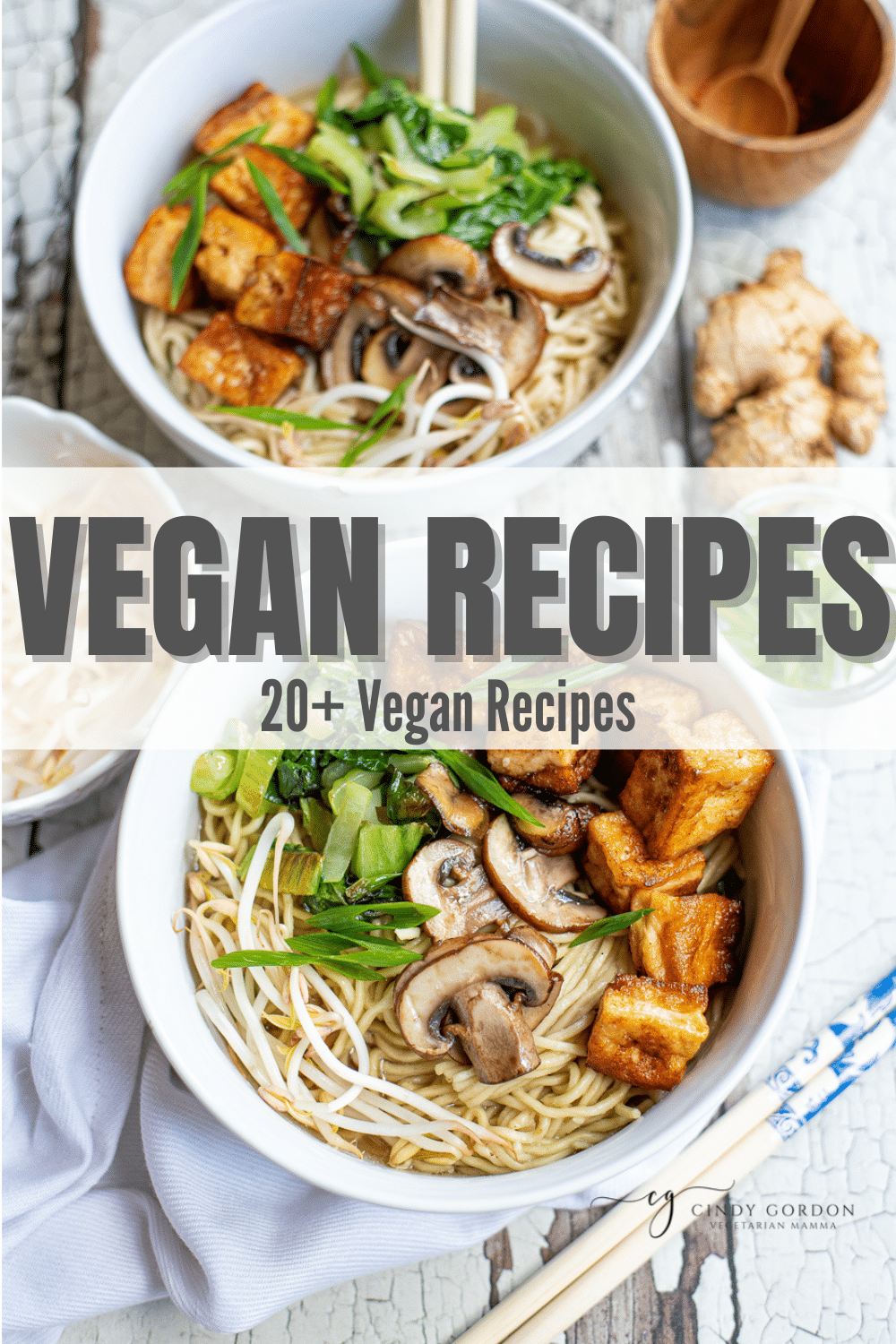 WELCOME TO EASY VEGAN RECIPES
Are you new to vegan recipes? We are so happy you are here! We love to help people fall in love with plant-based foods. I focus on vegetarian, vegan, and gluten-free recipes here that are packed with flavor and easy to make. If you are new to the blog, we have a whole community just waiting to welcome you and share tons of easy vegan recipes.
Whether you are a lifelong vegan or are looking for new meatless meal ideas, we have got some delicious and easy vegan recipes to share with you today! All of these appetizers, side dishes, main courses, and desserts are made with vegan pantry staples, basic equipment, and easy-to-understand steps. Keep scrolling for all my favorite vegan recipes I love to share!
BEST TIPS FOR MAKING EASY VEGAN RECIPES
Use what you have. When it comes to vegan dinner recipes, nothing is set in stone. Feel free to use different proteins, veggies, or seasonings every time. Add more, use less, and make these recipes your own! Stress less in the kitchen and skip the emergency run to the store for that one ingredient you will not miss.
Learn how to make veggies. This sounds simple, but learning the best way to make each vegetable can make or break a dish. From a simple sautéed spinach to a deep roasted Brussels sprout, every method is different and adds unique flavor. I recommend trying the same veggie side dish cooked multiple ways — like boiled, roasted, air fried, and sautéed. If you have a grill, try that, too!
Make it a meal prep. Most of these recipes will last at least 4 days in the fridge, making them perfect for easy vegan meal prep ideas! Use them for vegan lunches, easy dinners on busy nights, and healthy afternoon snacks.
Freeze for later. Some recipes do not freeze well. But, since a lot of these recipes are dairy free, they will freeze great for leftovers that last months. I especially find myself freezing pans of enchiladas, spaghetti sauce, and burritos for a quick heat-and-eat dinner.
FAVORITE EASY VEGAN RECIPES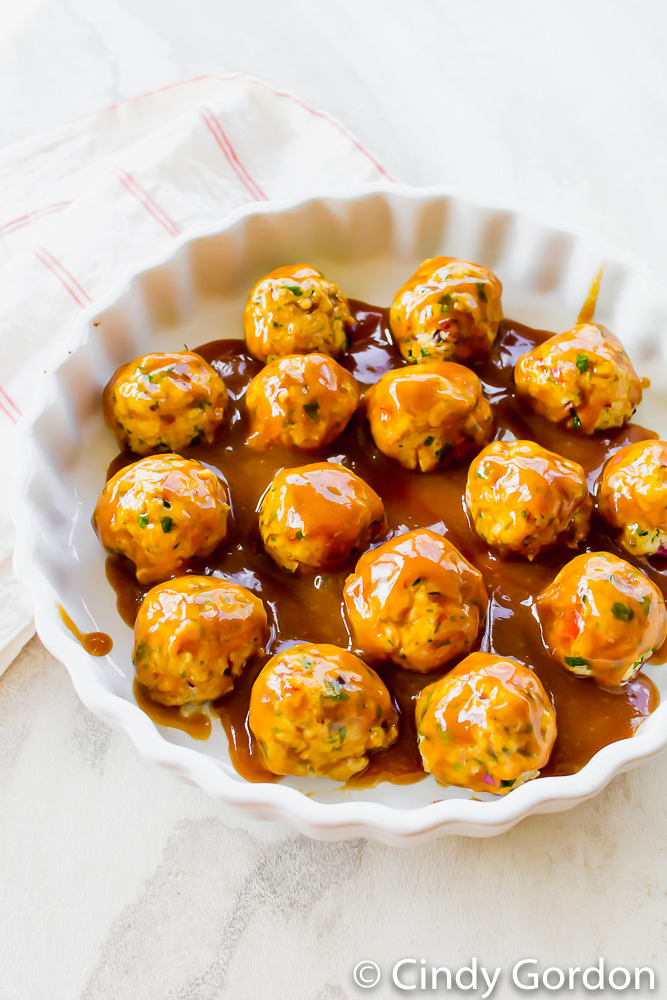 Tofu Meatballs: Great plant-based appetizers are hard to find, and these vegan meatballs are super flavorful, packed with seasonings and glazed in a sweet sauce. These tofu meatballs are completely meat-free, made with red onion, parsley, oregano, garlic salt, liquid smoke, and breadcrumbs. You can easily make these gluten free with one simple swap! If you want to skip the sweet glaze and make savory tofu meatballs, try this vegetable ragu for a delicious dinner dish.
Air Fryer Chickpeas: I love roasted chickpeas! They are perfect to eat by the handful or to top salads or grain bowls. Air fryer chickpeas make the process of cooking chickpeas so much faster. This meal prep vegan snack is seasoned with garlic and rosemary and roasted in the air fryer to create the perfect healthy snack.
Vegan Burritos: Looking for a fun takeout-style recipe that you can make at home? Try this delicious and hearty vegan burrito! They are filled with protein and veggies to keep you satisfied on the go! These easy burritos are filled with lots of yummy and healthy ingredients, and taste even better than the ones you have to stand in line to get!
Dirty Chai Latte: Love coffee but want to make it at home more? While we love heading to the coffee shop, it can consume a lot of time and money! The Dirty Chai Latte is a popular drink that is served up at many coffee shops. We have created a vegan Dirty Chai Latte just like Starbucks that you can make at home for a fraction of the price!
BEST VEGAN RECIPES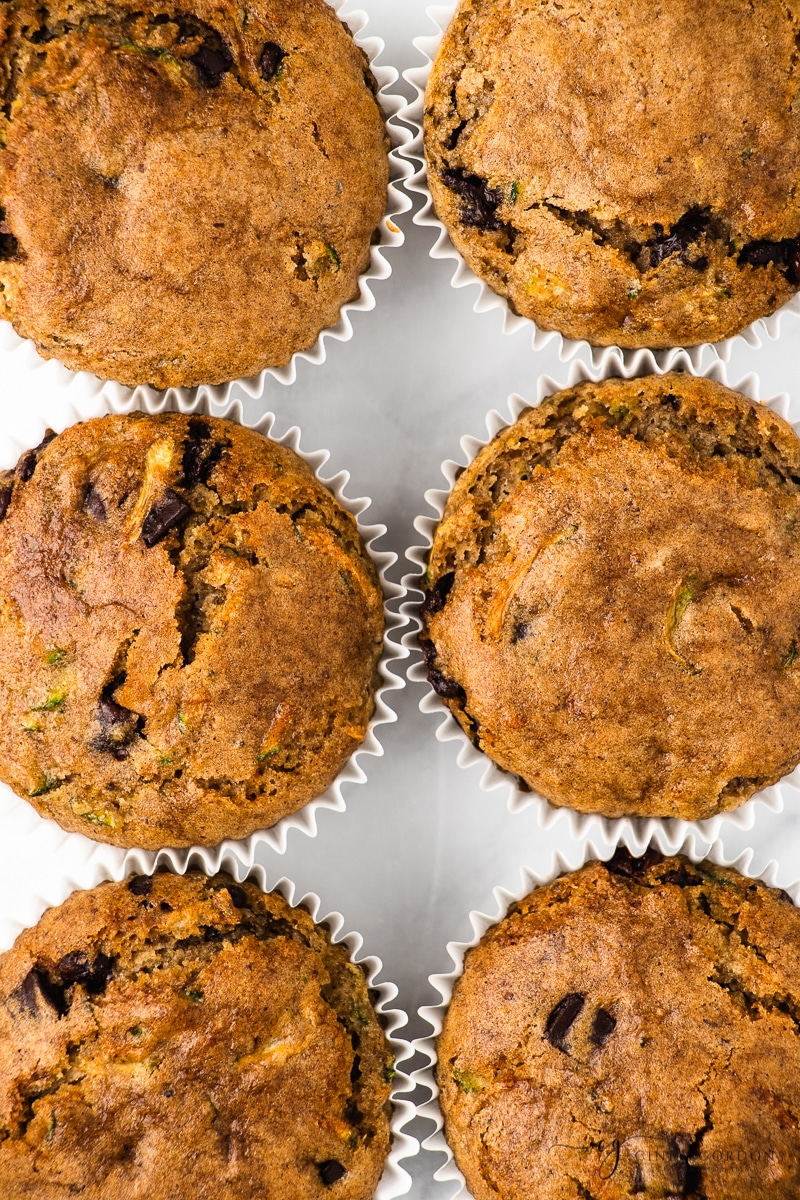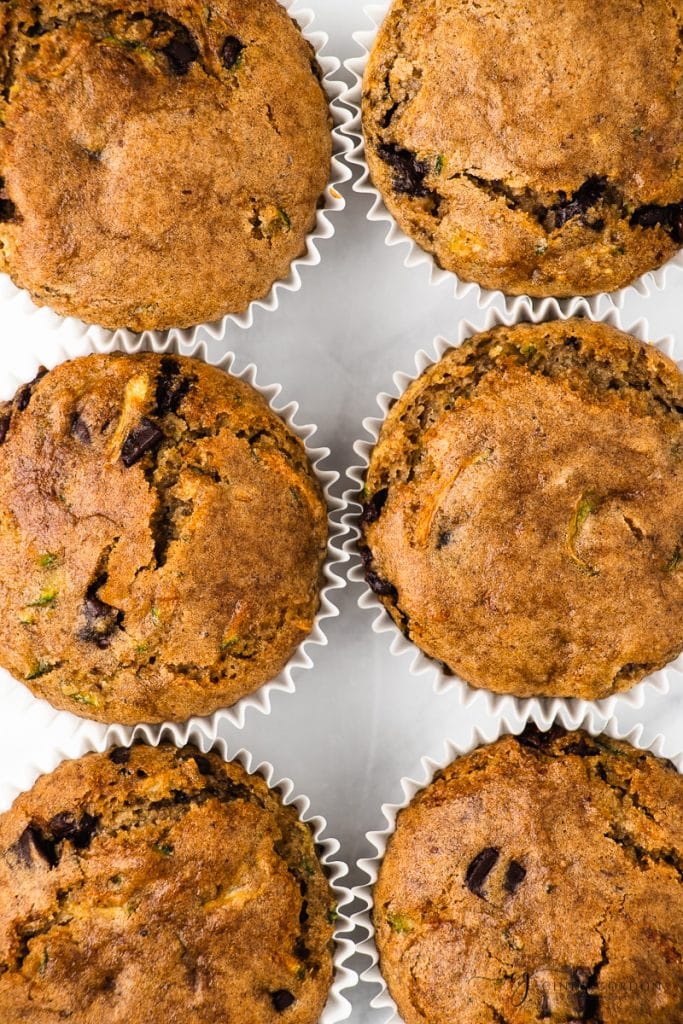 Vegan Zucchini Muffins: Zucchini is my favorite veggie, but I always have tons from my garden to use. These Vegan Zucchini Muffins are perfectly soft, a little sweet, and full of healthy ingredients. They are so light and still moist, you will never believe they are gluten-free, too! I switch between this recipe and pumpkin bread for easy vegan breakfasts all year long.
Tofu Scramble: Love the light, fluffy texture of scrambled eggs but on an egg-free diet? This Tofu Scramble recipe is a great alternative with the added benefit of turmeric. Turmeric, a spice known for its bright yellow color, also has medicinal properties, such as helping with inflammation and providing minerals such as manganese, phosphorus, and potassium. This gives the Tofu Scramble its brilliant color and gives YOU more reasons to make this healthy, vegan dish!
Mexican Sweet Potatoes: These Air Fryer Mexican Sweet Potatoes are a delicious twist on a baked potato that will knock your socks off! We are topping these beauties with a fresh, homemade salsa made from black beans, corn, onion, jalapeño and more. Fresh lime juice and cilantro bring all the authentic Mexican flavor.
Air Fryer Pumpkin Seeds: Do you love roasted pumpkin seeds? Yeah, me too! Air Fryer Pumpkin seeds are THE best vegan snack I make. This is a super easy, delicious snack that everyone will love! This air fryer pumpkin seed recipe lets you enjoy crispy roasted pumpkin seeds in just 15 minutes.
Vegan Beef Stew: I always ate beef stew over rice as a kid. It was my favorite comfort food! Now, I skip all the meat but still make the same hearty, warm, hug in a bowl. This vegan beef stew is a savory blend of fresh herbs and vegetables. The stew combines plant-based ingredients to deliver superb flavor and texture.
EASY VEGAN DINNER RECIPES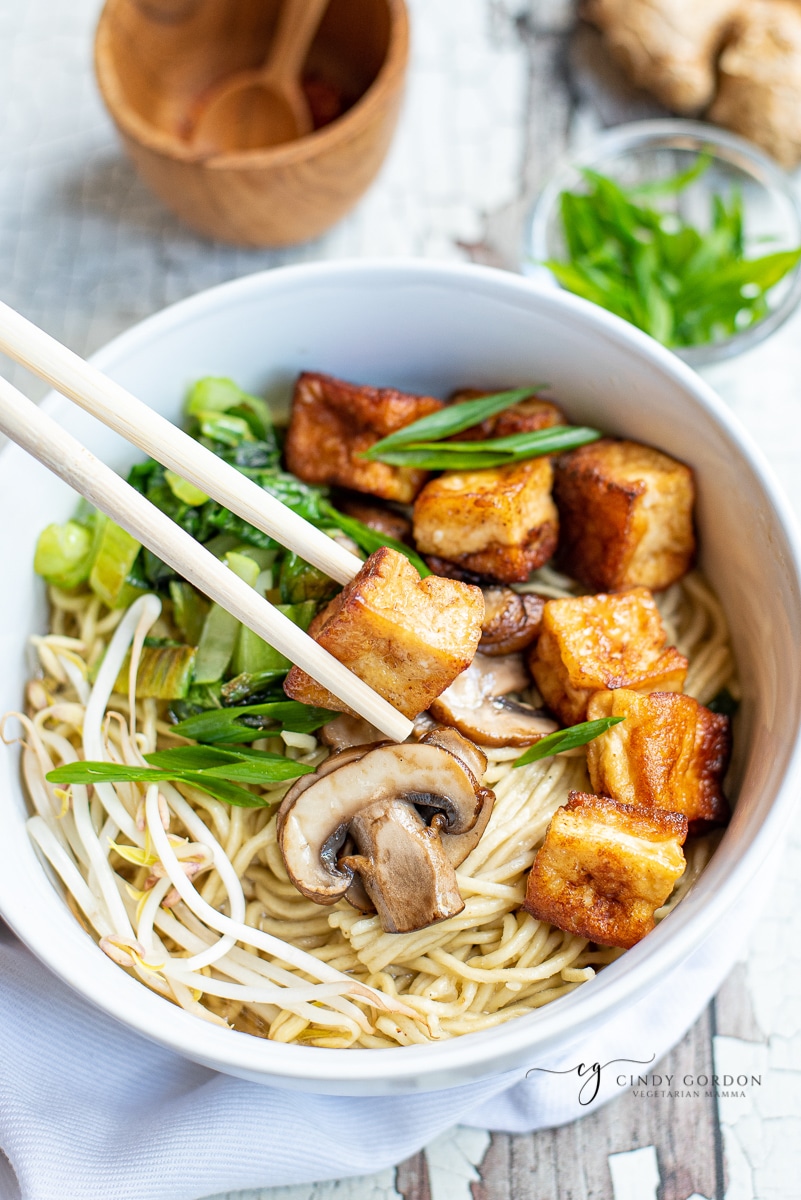 Tofu Soup: I love a slow-simmered soup recipe, but I do not love waiting. This Tofu Soup is so easy and ready as fast as you can chop and boil! It is so warm and comforting with a homemade broth and all your favorite veggies! Add this crispy marinated tofu for a delicious vegan soup that is ready in minutes instead of hours. If you love tofu with an Asian-inspired marinade, you have to try this recipe.
Air Fryer Fried Rice: I love making fried rice in the air fryer! All you need is a handy air fryer pot. Air Fryer Fried Rice is a quick and easy vegan air fryer recipe. Just ditch the eggs! No need to order take out, this recipe will make your tummy happy without the hassle of extra oil and salt.
Vegan Shepherd's Pie: The combination of hearty veggies and gravy topped with a comforting vegan mashed potato crust makes this Vegan Shepherd's Pie a family staple for weeknights and rainy days. The garlicky, pillowy vegan mashed potato crust covers the view of the stars of this delicious dish: the vegetables. Leeks, mushrooms, carrots and peas carry this traditional Irish entrée without all the meat!
Air Fryer Tostadas: Tacos are always on my menu, and these vegan tostadas are a fun twist on the classic hard taco! Air Fryer Tostadas are the perfect flat homemade taco shell plenty of veggies and vegan taco meat. These open-faced tacos are super crispy and ready in just 6 minutes each!
Vegan Green Bean Casserole: Green bean casserole has always been one of my favorite holiday side dishes, but the heaviness is too much. This Vegan Green Bean Casserole takes the heaviness out but still brings you comfort just like grandma's recipe. I use fresh green beans to give it a little extra crunch. Plus, I swap the typical creamy soup and milk base for coconut milk and vegetable broth for the same concept with fresher ingredients!
EASY VEGAN DESSERT RECIPES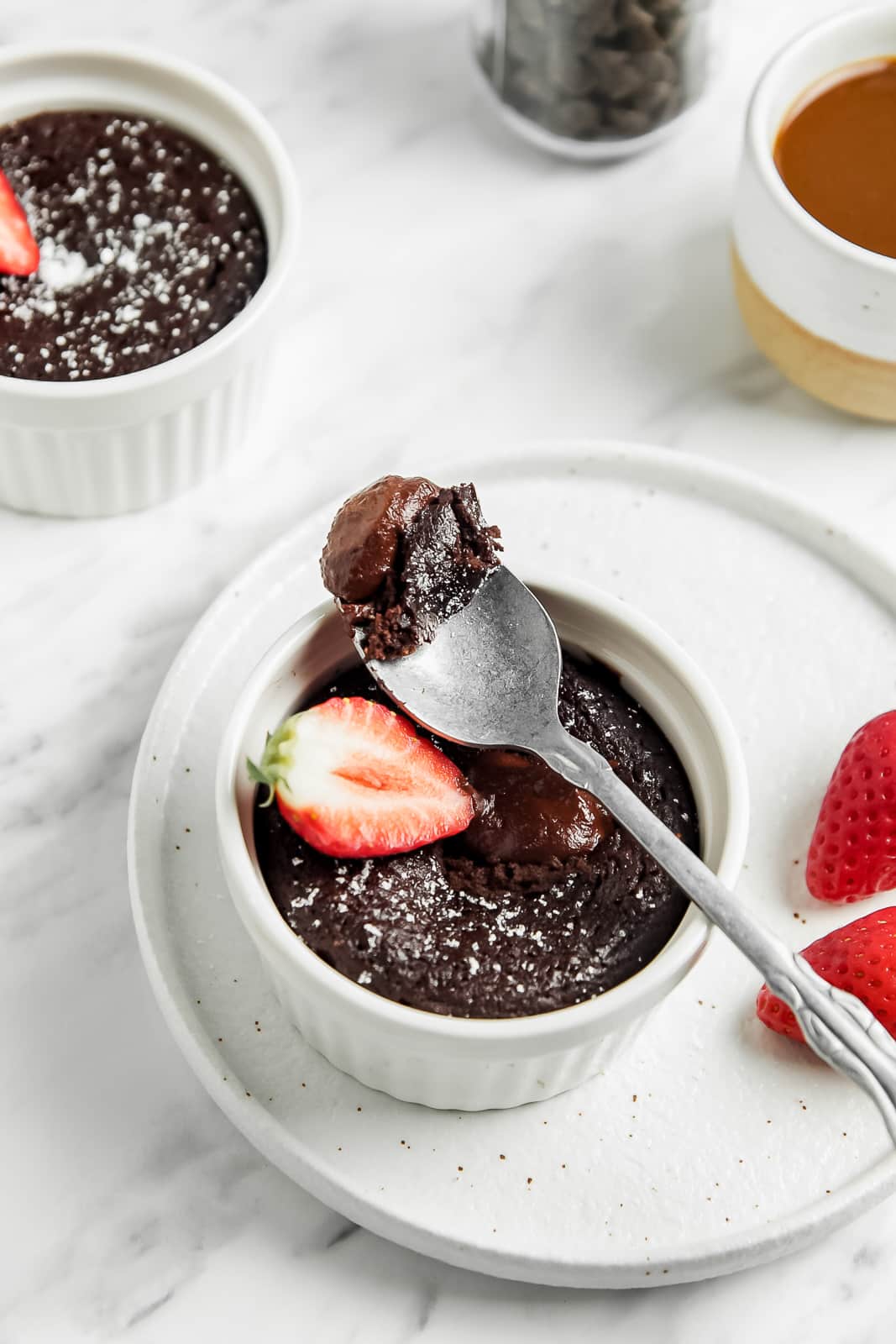 Vegan Chocolate Mug Cake: Whenever I have a chocolate craving that cannot be cured, I make these super rich Vegan Chocolate Mug Cakes. This totally gluten-free dessert is made in the microwave in just one minute. This single-serve dessert is made with almond flour and cornflour instead of all-purpose flour but it is still just as fluffy with a beautiful rise.
Air Fried Oreos: Fried food was a big part of my childhood. It is cheap, easy, and you can fry almost anything! These Air Fried Oreos are the perfect quick and delicious dessert to whip up after dinner. With just three simple ingredients — Oreos, canned crescent rolls, and powdered sugar — anyone can help with this dessert recipe!
Vegan Banana Pudding: When it comes desserts, I love to take traditional comfort dessert recipes and transform them into vegan recipes. This vegan banana pudding is a straight up comfort dessert just like grandma used to make. This easy vegan dessert recipe layers sweet from scratch pudding, freshly sliced bananas, crumbled vanilla cookies and vegan whipped cream.
Vegan Pumpkin Cheesecake: The moment I spot a yellow leaf, I start baking pumpkin recipes exclusively. I love this vegan pumpkin cheesecake recipe because it is great for parties but it's easy, too! Keep it gluten free with a crunchy graham cracker crust surrounding a super flavorful and creamy pumpkin filling.
Vegan Pie Crust: No matter what kind of vegan pie you want to make, put it in this buttery, flaky gluten-free pie crust! The food processor makes this recipe oh so easy. Learn how to use this vegan pie crust recipe for delicious savory or sweet pies that don't take all day to make.
MORE EASY RECIPES
I love all things potatoes. Mashed, baked, roasted — they are all comforting and delicious with minimal work. But the best way to make potatoes, I think, is in the air fryer. Air fryer potatoes are the best easy side dish that is versatile for every meal! From crispy potato wedges to the classic baked potato, make all your favorite comfort foods in the air fryer.
These vegetarian lasagna recipes are packed with flavor without the meat! Keep it simple with a delicious veggie lasagna for a healthy dinner. Read on for more than a dozen quick and easy vegetarian lasagne recipes your family will love! This list of easy vegetarian recipes is great to break up the mid-week meal slump without thinking you are eating tons of veggies.
Whether you are a seasoned baker or a beginner, we have got some easy and delicious vegan cookie recipes to share with you! You can make the same delicious cookies, from basic chocolate chip to all your favorite Christmas cookies, with just plant-based ingredients.
You can put any flavor profile into a simple salad dressing recipe! Once you get the basics down, you will never use store-bought salad dressing again. These easy salad dressing recipes are so delicious and perfect for every season.
Easy Vegan Recipes : Featuring Tofu Soup
This delicious vegan soup is so easy to make and full of Asian flavors! The crispy tofu is marinated in just 30 minutes for a soup that takes minutes, not hours.
Equipment
EZ Tofu Press

Nonstick skillet

Saucepan
Ingredients
Tofu Marinade Ingredients
1

block

firm tofu

½

teaspoon

ginger powder

½

teaspoon

garlic powder

2

tablespoons

light soy sauce

1

tablespoon

sriracha

2

teaspoons

vegetable oil
Broth Ingredients
½

teaspoon

sesame oil

2

cloves

garlic

minced

¼

teaspoon

ginger

minced

4

cups

vegetable broth

low sodium

2

teaspoons

soy sauce
Toppings and Noodles
1

teaspoon

vegetable oil

8

ounces

cremini mushrooms

washed and sliced

1

bunch

bok choy

chopped

1

cup

sprouts

washed and drained

1

12-ounce pack

fresh noodles

or 2 packs dried ramen noodles

2 to 3

tablespoons

green onions

chopped, for garnish
Instructions
Drain and press tofu using EZ Tofu Press to remove any excess water.

In a medium bowl, mix ginger powder, garlic powder, soy sauce, and sriracha together.

Cut tofu into medium cubes, and place in marinade. Toss gently. Leave aside for 30 minutes.

When ready to cook, heat nonstick skillet over medium heat with vegetable oil. Cook marinated tofu on each side until golden and crispy.

Heat a saucepan over medium heat with sesame oil. Cook garlic and ginger for a few seconds. Add broth and soy sauce. Increase to high heat, and bring to a simmer. Reduce heat and simmer for 5 minutes.

Heat a nonstick skillet with oil. Cook mushrooms and boy choy until tender. Divide noodles

To assemble the soup, add noodles to the bowl, and top with broth. Add crispy tofu, and all your veggies.
Notes
If using dried ramen noodles, boil according to the package directions before adding to broth.
Nutrition
Calories:
617
kcal
|
Carbohydrates:
58
g
|
Protein:
61
g
|
Fat:
22
g
|
Saturated Fat:
3
g
|
Polyunsaturated Fat:
13
g
|
Monounsaturated Fat:
6
g
|
Sodium:
7366
mg
|
Potassium:
3370
mg
|
Fiber:
15
g
|
Sugar:
24
g
|
Vitamin A:
39726
IU
|
Vitamin C:
395
mg
|
Calcium:
1461
mg
|
Iron:
14
mg
All though this website attempts to provide accurate nutritional information, the information should only be considered an estimate. Varying factors such as different product types, different brands, etc. can change nutritional information. It is your responsibility as a consumer to read all labels to make sure the ingredients fit your dietary needs as well as calculate your own nutritional information as a double check.
EASY VEGAN RECIPES POST
If you have made any of these easy vegan recipes, please be sure to leave a comment on the recipe page letting us know what you thought.