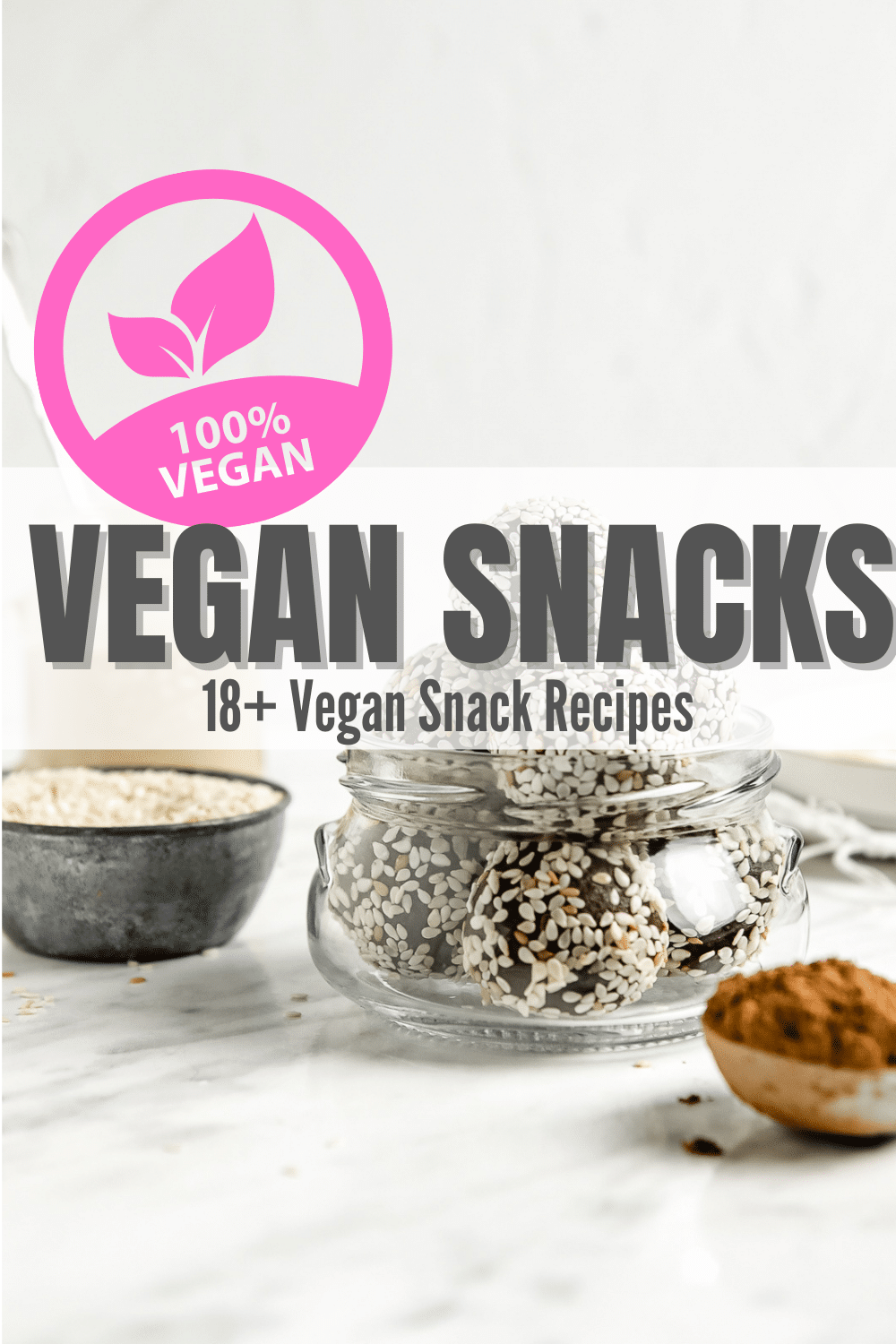 Need more ideas for vegan snacks? From healthy vegan snacks to sweet vegan treats, I have tons of ideas to fight hunger throughout the day! Read on to learn how to make over 18+ vegan snacks.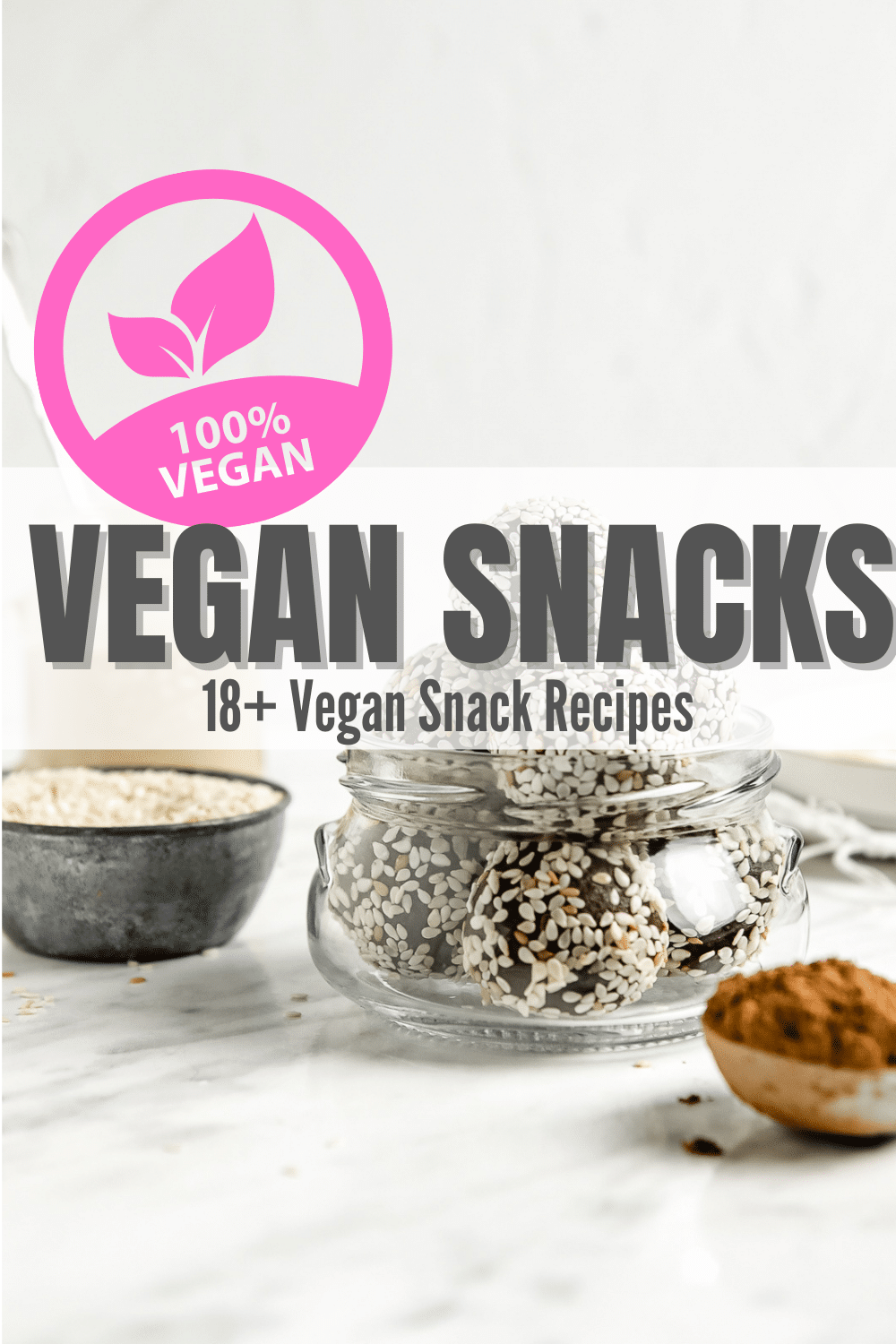 VEGAN SNACK RECIPES
I have loved my vegan journey over the last few years. What I did not love is learning how few vegan snacks there are! Luckily, I have cobbled together a ton of vegan snack recipes you can make at home!
From healthy vegan snacks to sweet vegan snacks, you will never run out of ideas with these vegan recipes! I especially love the salty vegan snacks, and I hope you do, too.
Whether you are a lifelong vegan or looking for more recipes without animal byproducts, we have got some easy and delicious vegan snacks for you today. Let me know which vegan snack recipe is your fav in the comments.
Looking for even more vegan recipe ideas? Join our Facebook group for a community of like-minded veggie lovers with tons of recipes to share!
HEALTHY VEGAN SNACKS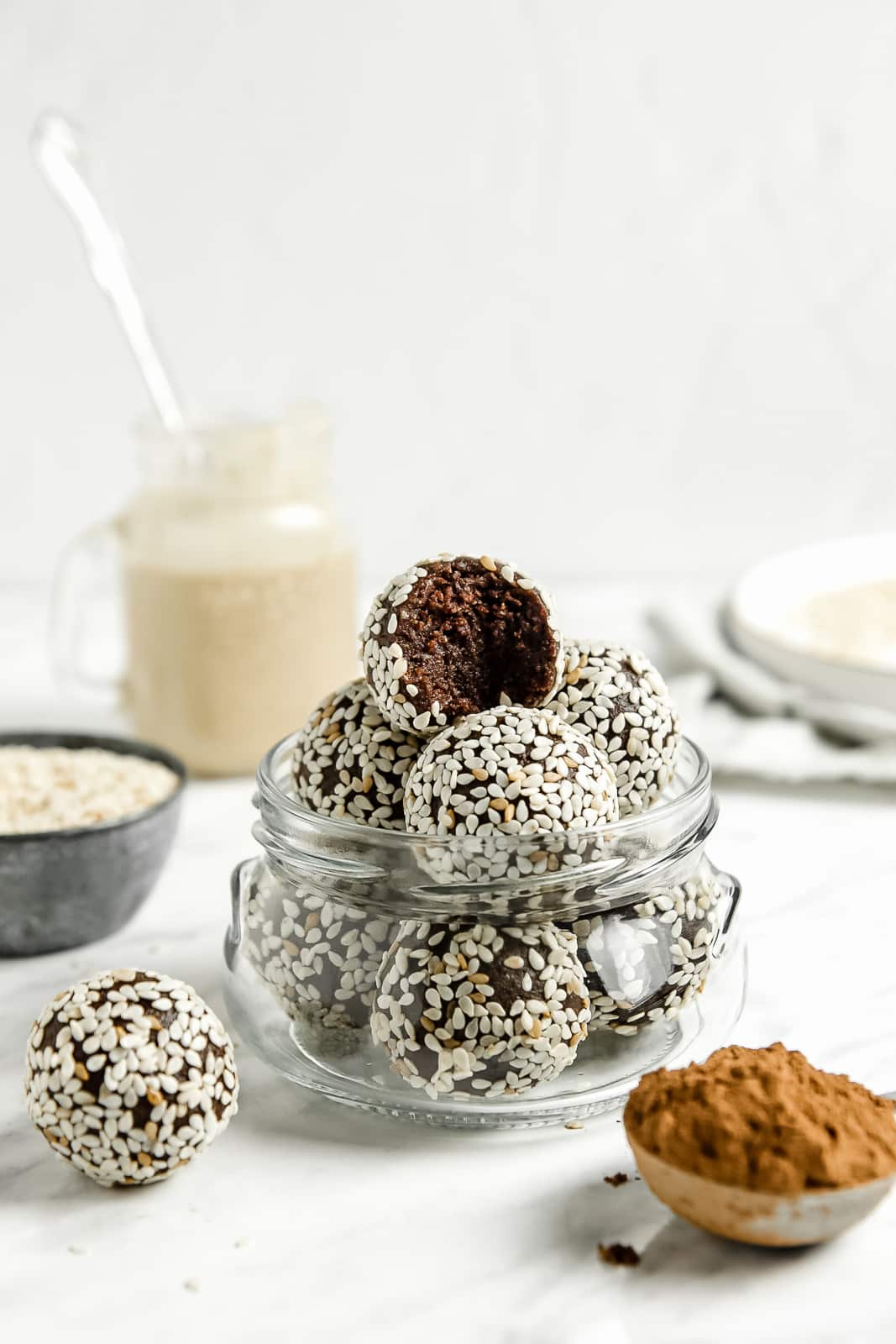 Bliss Balls are so decadent you will forget they are healthy, too! These creamy chocolate tahini balls are covered in sesame seeds for the best vegan snack, no-bake dessert, or even breakfast on-the-go.
I love roasted chickpeas! They are perfect to eat by the handful or to top salads or grain bowls. Air fryer chickpeas make the process of cooking chickpeas so much faster. This meal prep vegan snack is seasoned with garlic and rosemary and roasted in the air fryer to create the perfect healthy snack.
Do you love roasted pumpkin seeds? Yeah, me too! Air Fryer Pumpkin Seeds are THE best! These crispy pumpkin seeds are seasoned with a little garlic salt. Plus, they are ready in just 15 minutes!
For more crunchy vegan snacks, ditch the potatoes and try kale chips! Air Fryer Kale Chips are a super quick and healthy snack that can be made in under 10 minutes. These crispy air fried kale chips will become your new favorite air fryer recipe.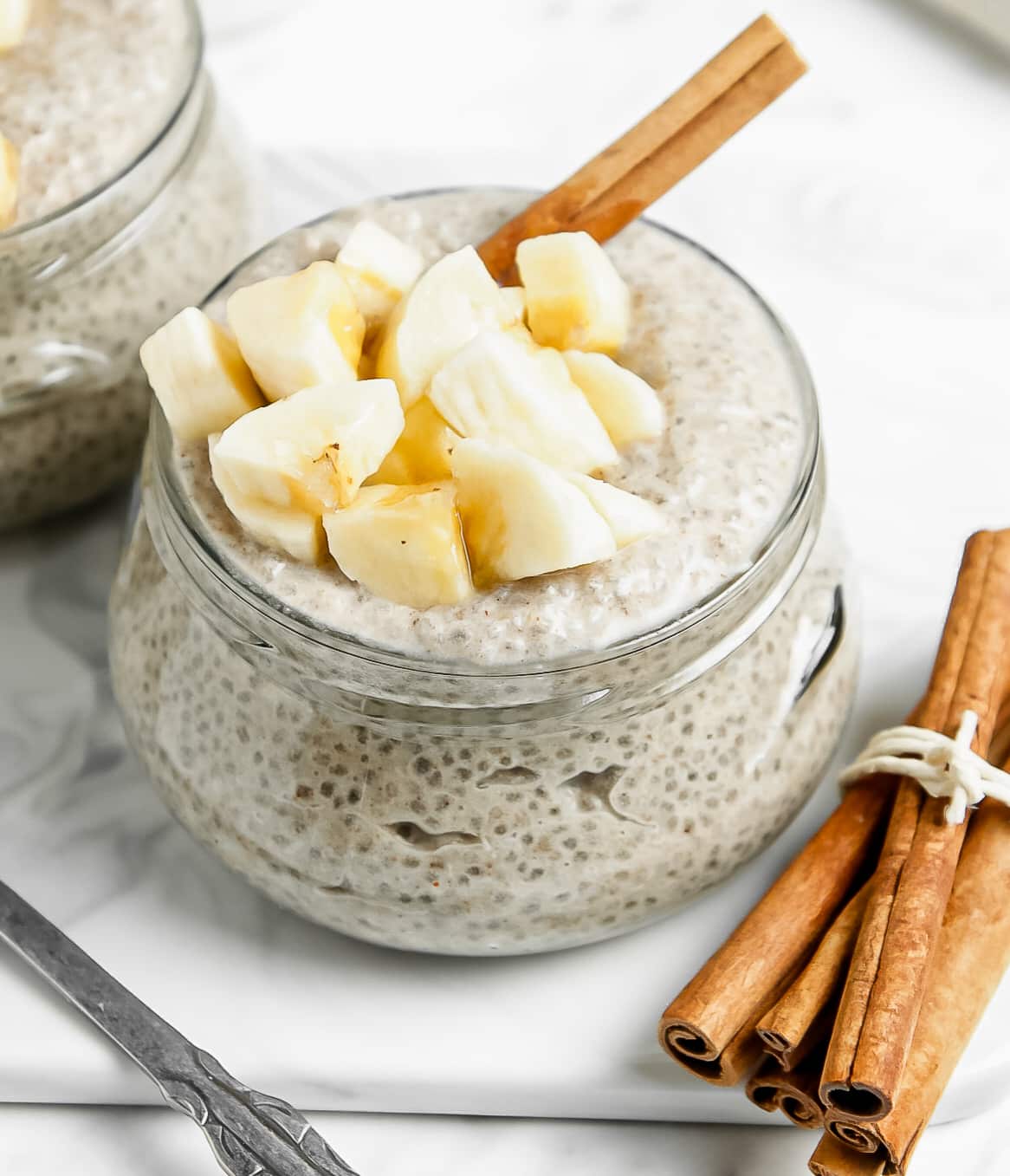 If you love banana pudding, this is the vegan snack recipe for you. This banana chia seed pudding is just as yummy with so many nutrients. I love to meal prep a bunch of jars of this vegan pudding and have it for on-the-go breakfasts or a quick afternoon snack.
I love that combo of salty and sweet. If you can add fruit, that is a win-win for me! These Air Fryer Banana Chips are a healthy, crunchy snack you will love to eat and feel good giving your kids, too. These are naturally sweet, dusted with kosher salt, and air fried with a small amount of oil so they come out crispy, crunchy, and irresistible.
BEST VEGAN SNACKS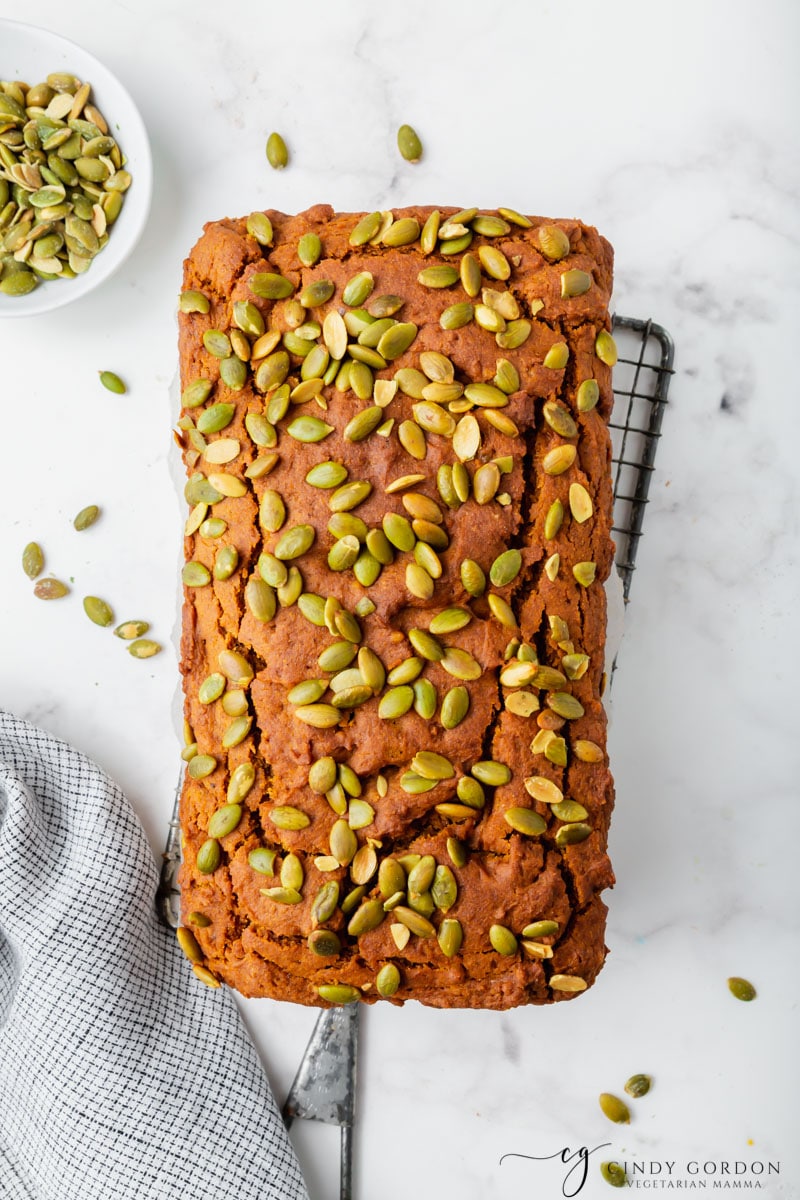 I used to go to Starbucks every morning in the fall for a slice of moist, warm pumpkin bread. Now, I make this vegan pumpkin bread instead! It is made with basic ingredients and is packed with delicious fall flavor, too! It is so moist, fluffy, and perfectly sweetened with a little pumpkin pie spice blend to boot.
These Italian herb and Parmesan flaxseed crackers have ben my go-to vegan snack recently! It has all the flavors you want — herbs, salt, and a little cheesiness — all in one healthy vegan snack!
These Air Fryer Plantains are a great meal prep snack that lasts all week! Sweet, ripe, plantains cook up quickly and easily in the air fryer to be crispy on the outside and tender on the inside. Traditionally, plantains are fried in oil to get tender and crispy on the outside, but I use just a tablespoon of oil to get the same effect in the air fryer.
There is nothing like a crunchy fried pickle! I love fried pickle spears, I love fried pickle ovals — I do not discriminate! Vegan fried pickles are hard to find, but thanks to this delicious recipe, you can make them at home. Use vegan breadcrumbs for an easy veg snack.
Looking for an afternoon snack with a little pick-me-up, too? These vegan protein bars are packed with quinoa, oats, nuts, and dried fruit for tons of nutrition in a tiny square! I also add chocolate chips for extra sweetness, too.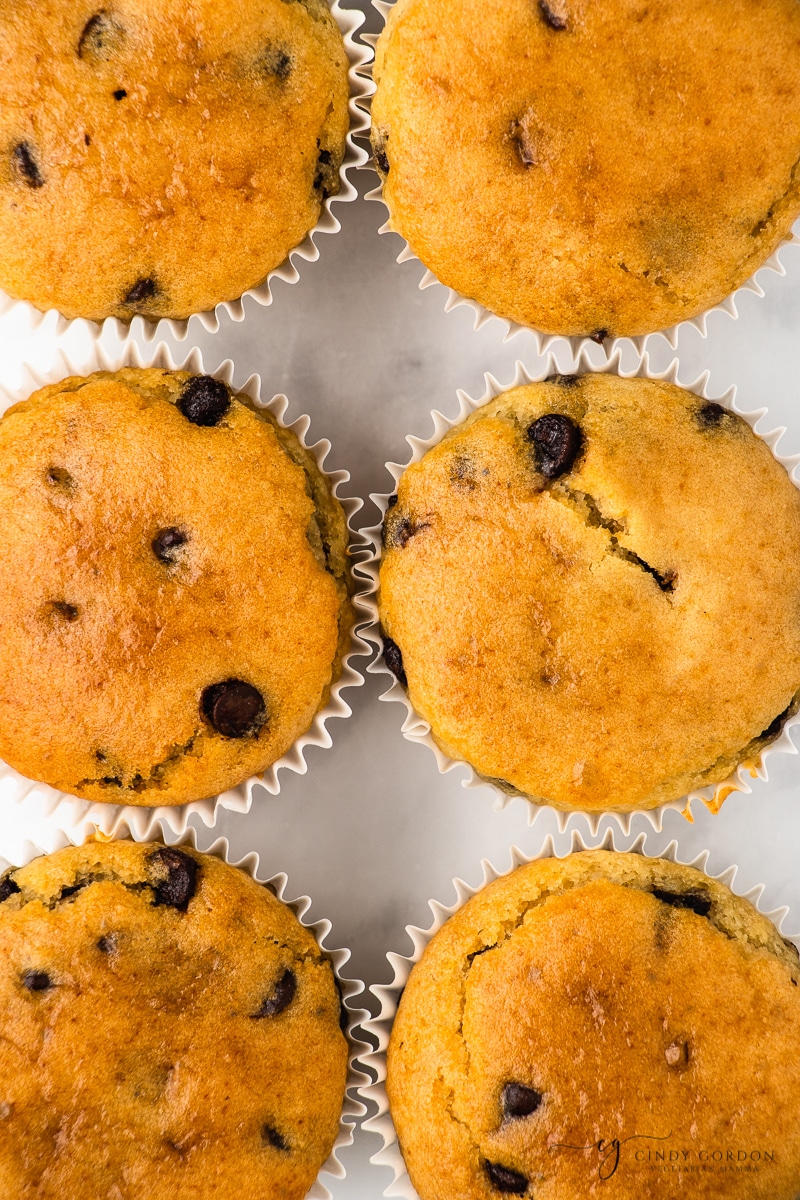 These Vegan Chocolate Chip Muffins are a great meal prep breakfast or afternoon snack my kids actually love to eat. No more fights before school in our house! These gluten-free muffins are perfectly moist and super delicious in just half an hour. Perfect for meal prep.
Need a spicy vegan snack for your next tailgate? Air Fryer Jalapeño Poppers are a delicious game day snack that can be prepared in under 15 minutes! These air fried poppers will quickly become your favorite vegan snack option with crunchy jalapeños stuffed with vegan cream cheese and covered with crispy panko breadcrumbs.
SWEET VEGAN SNACKS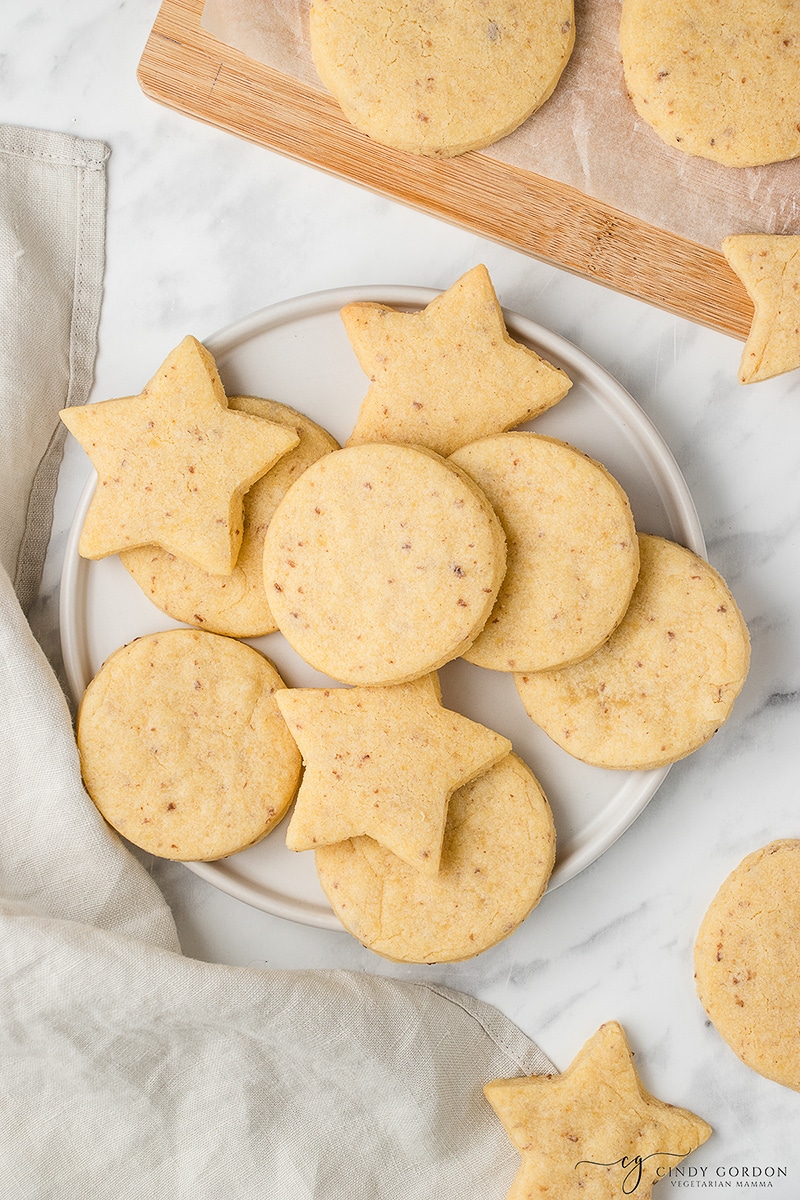 There are two types of sugar cookies: the soft, frosted cookies, and the firm, crunchy ones. These Vegan Sugar Cookies are perfect for any season or vegan snack. They can be cut into any shape from pumpkins to Christmas tree cookies and decorated with royal icing, too.
This edible cookie dough is healthy-ish, but I am including it here because it is definitely a healthy alternative! Chickpea Cookie Dough is a sweet treat that is ready in minutes with no need to bake. You only need a handful of ingredients to make this deliciously smooth and creamy gluten-free edible cookie dough.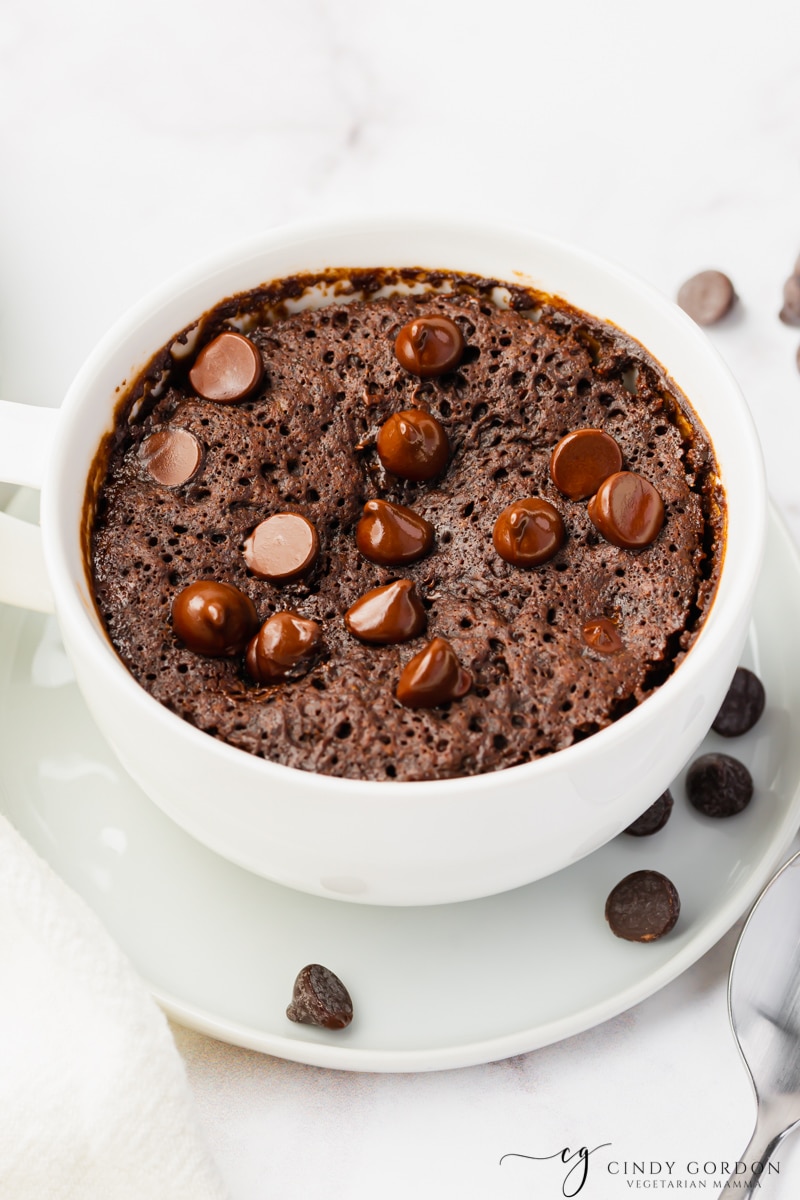 Whenever I have a chocolate craving that cannot be cured, I make these super rich Vegan Chocolate Mug Cakes. This totally gluten-free dessert is made in the microwave in just one minute. This single-serve dessert is made with almond flour and cornflour instead of all-purpose flour but it is still just as fluffy with a beautiful rise.
It is amazing how few vegan cereals there are! Vegan Rice Krispie Treats are the perfect plant-based sweet snack! This 3-ingredient recipe is super simple to whip up in an afternoon. There is no easier quick vegan snack than crispy rice treats. You do not even need an oven for these dessert bars!
Vegan Coffee Cake is so easy to make! Add this simple icing drizzle over the cinnamon streusel topping for the best sweet breakfast treat that is perfect for mornings and afternoons. It has a deliciously crumbly cinnamon streusel topping and a light, sweet drizzle on top for the best vegan treat. Sometimes, you deserve a little sugar!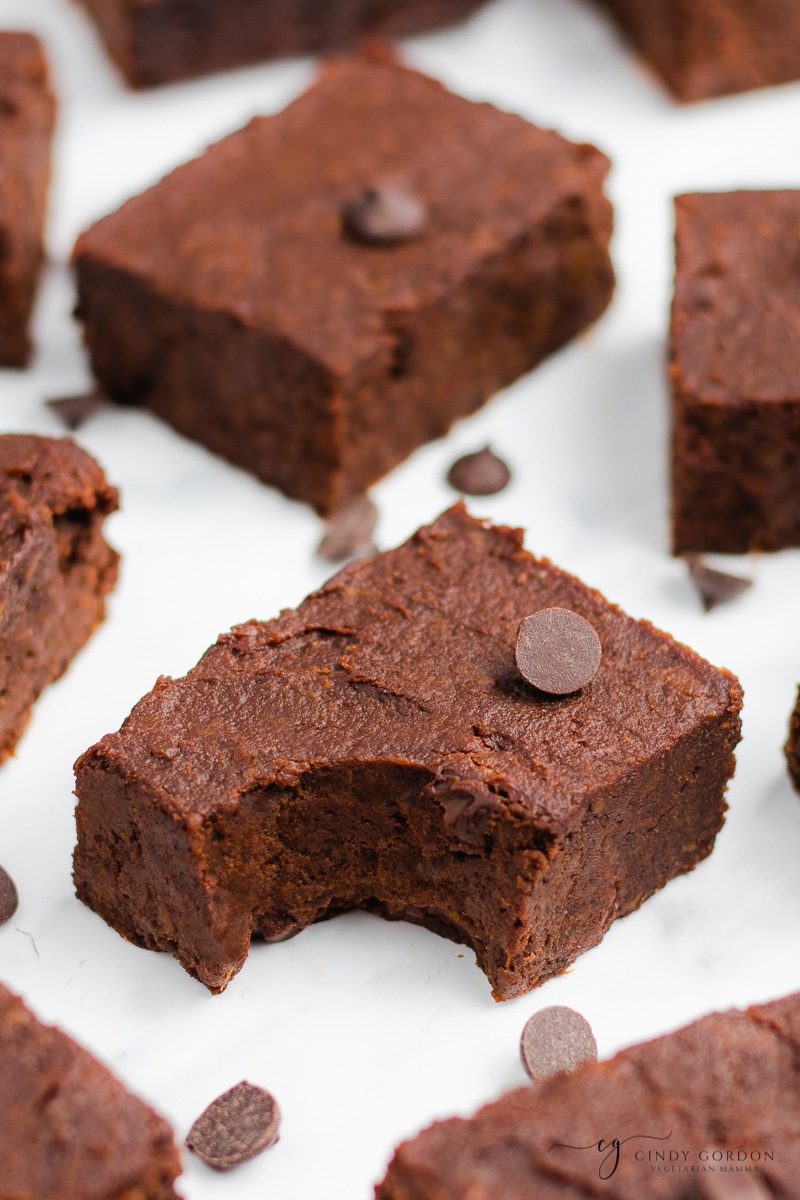 I love all things sweet potato, but in vegan snacks? Trust me, these Sweet Potato Brownies taste like fudgy chocolate and are melt-in-your-mouth decadent. Unlike the classic sweet potato pie, these vegan brownies taste nothing like sweet potatoes! They add a creamy richness to the batter and leave behind an extra moist and chocolatey brownie. If you have only had dry, crumbly gluten-free brownies, this is the recipe for you.
MORE EASY RECIPES
These easy tofu recipes can make your weeknight dinners go from basic to delicious with just a few steps! Add some of these to your next Meatless Monday menu or your weekly meal prep.
Break up the mid-week meal slump with tons of veggies without THINKING you are eating tons of veggies. These vegetarian lasagna recipes are packed with flavor without the meat! Keep it simple with a delicious veggie lasagna for a healthy dinner.
I love my air fryer, and it makes some of the best potatoes! These air fryer potato recipes are the best for an easy side dish that is versatile for every meal! From crispy potato wedges to the classic baked potato, make all your favorite comfort foods in the air fryer.
Make these vegetarian pasta recipes for comforting weeknight dinners or budget-friendly meal prep! There are an unlimited number of ways to use pasta!
I love these easy salad dressing recipes because they are so delicious and perfect for every season! Use them on your favorite salads, as veggie dips, or even on sandwiches and veggie burgers.
HOW TO MAKE THE BEST VEGAN SNACKS
Whether you are new to vegan snacks or are looking for new ideas for your menu, here are some tips and tricks to make the best vegan snacks every time:
Meal prep. To have vegan snacks all week long, meal prep them! I do my snack meal prep on Sunday, but pick your favorite day of the week. Then, whip up a few recipes with different flavor profiles for variety all week long! This is a great budgeting tip, too. You can bring snacks with you and save money during the day.
Store well. Most vegan snacks can be stored at room temperature since they are dairy free and egg free! Be sure to keep all your vegan snacks in airtight containers. This way, they will last until the last crumb is gone!
Mix it up. Stuck in a snack rut? This list of recipes should help! When I cannot think of something to make, I scroll through Pinterest and simply look at the photos. If I want to eat it now, I will be excited to make it and more excited to try it!
Pack a snack. When hunger hits, you want to have your snacks handy to avoid that dreaded hangry feeling. I like to throw some air fryer chickpeas in a small container, or a slice of pumpkin bread. That way, you can skip the store and have a healthy snack, too. Win-win!
Sweet snacks are good, too! I like to make multiple healthy vegan snacks every week. But sometimes, you just need that hint of sweetness to get through the day. That is ok! Some of these sweet vegan snacks are healthier than desserts to balance the scales.
WHAT TO SERVE WITH VEGAN SNACKS
Wash down all your vegan snacks with this homemade strawberry almond milk! It is so creamy and easy with just 4 ingredients.
Tea is one of my go-to afternoon drinks. It has enough caffeine to get me through the day but does not keep me up at night. This iced matcha latte is a creamy and refreshing drink perfect for any occasion. Ditch the fancy coffeeshop and make this iced matcha latte at home!
For a warm afternoon beverage, try this turmeric latte! This delicious latte offers notes of cinnamon and sweet maple syrup with all the benefits of turmeric. Skip the coffee shop drive-thru and make your own lattes at home. It is so easy and requires no fancy equipment!
HOW TO STORE VEGAN SNACKS
I love to meal prep my vegan snacks every week. I make two or three recipes — a healthy vegan snack, a salty snack, and a sweet snack — to have plenty of variety throughout the week!
Luckily, most of these recipes will last at least a week in an airtight container! Unless the recipe specifies, these vegan snacks can be kept at room temperature. Some, like the banana chia pudding, are best refrigerated.
Vegan Snacks : Featuring Vegan Bliss Balls
Need more ideas for vegan snacks? From healthy vegan snacks to sweet vegan treats, I have tons of ideas to fight hunger throughout the day! Read on to learn how to make over 18+ vegan snacks.
Instructions
In a bow, mix the tahini, maple syrup, and vanilla extract until well combined.

Add the almond flour, cocoa powder, coconut flour, and salt. Stir until a cookie dough consistency forms. It should be doughy and moist but not overly wet.

Shape dough into 10 balls with your hands.

Roll balls in sesame seeds to coat.

Refrigerate for 20 minutes to allow balls to set.
Notes
Store in an air-tight container in the fridge for up to 7 days. Store in the freezer up to 3 months.
Nutrition
Calories:
135
kcal
|
Carbohydrates:
11
g
|
Protein:
4
g
|
Fat:
10
g
|
Saturated Fat:
1
g
|
Sodium:
8
mg
|
Potassium:
97
mg
|
Fiber:
2
g
|
Sugar:
5
g
|
Vitamin A:
8
IU
|
Vitamin C:
1
mg
|
Calcium:
39
mg
|
Iron:
1
mg
All though this website attempts to provide accurate nutritional information, the information should only be considered an estimate. Varying factors such as different product types, different brands, etc. can change nutritional information. It is your responsibility as a consumer to read all labels to make sure the ingredients fit your dietary needs as well as calculate your own nutritional information as a double check.