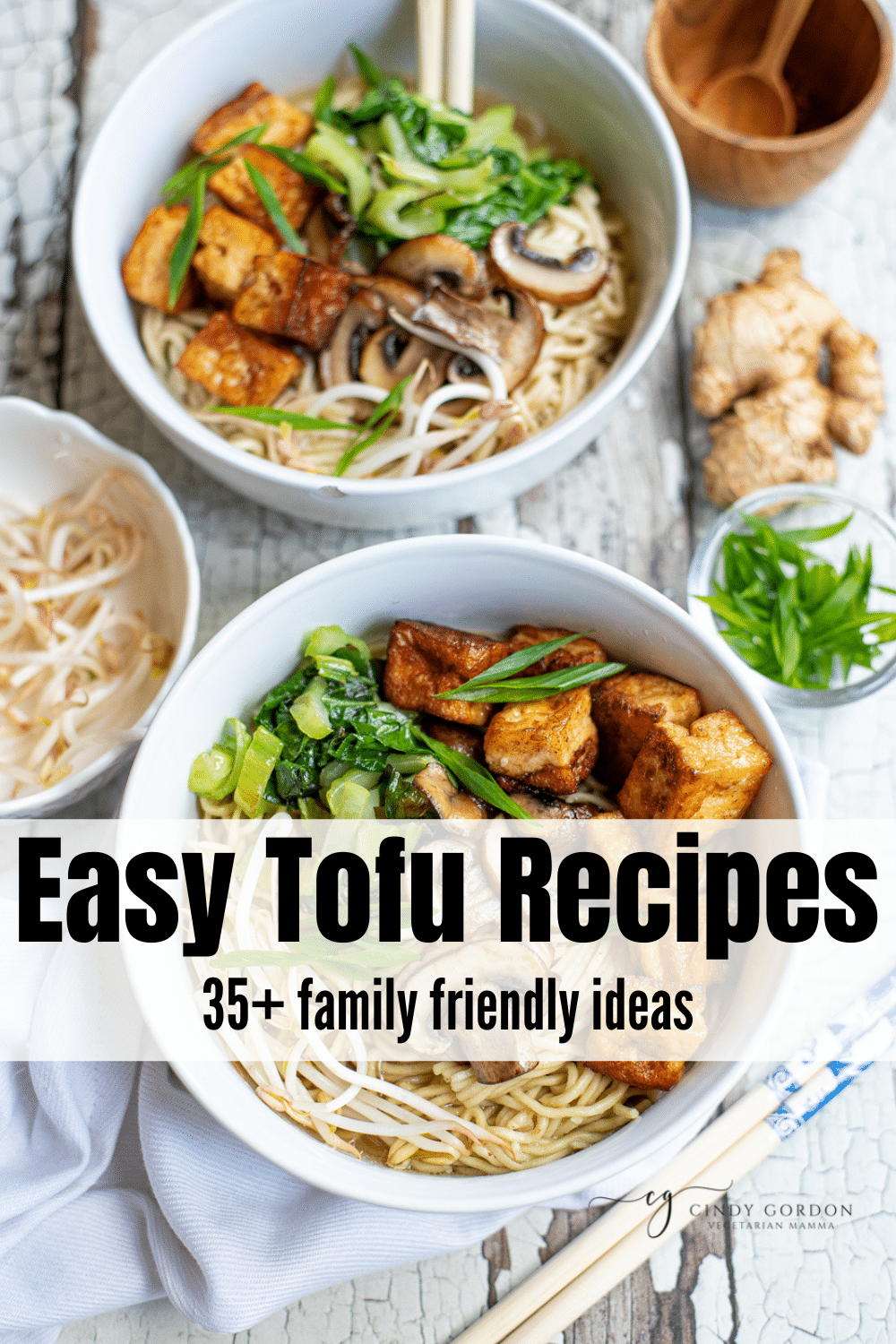 Easy Tofu Recipes can make your weeknight dinners easy to prepare. Read on to find 35+ easy tofu recipes you can start to make this week!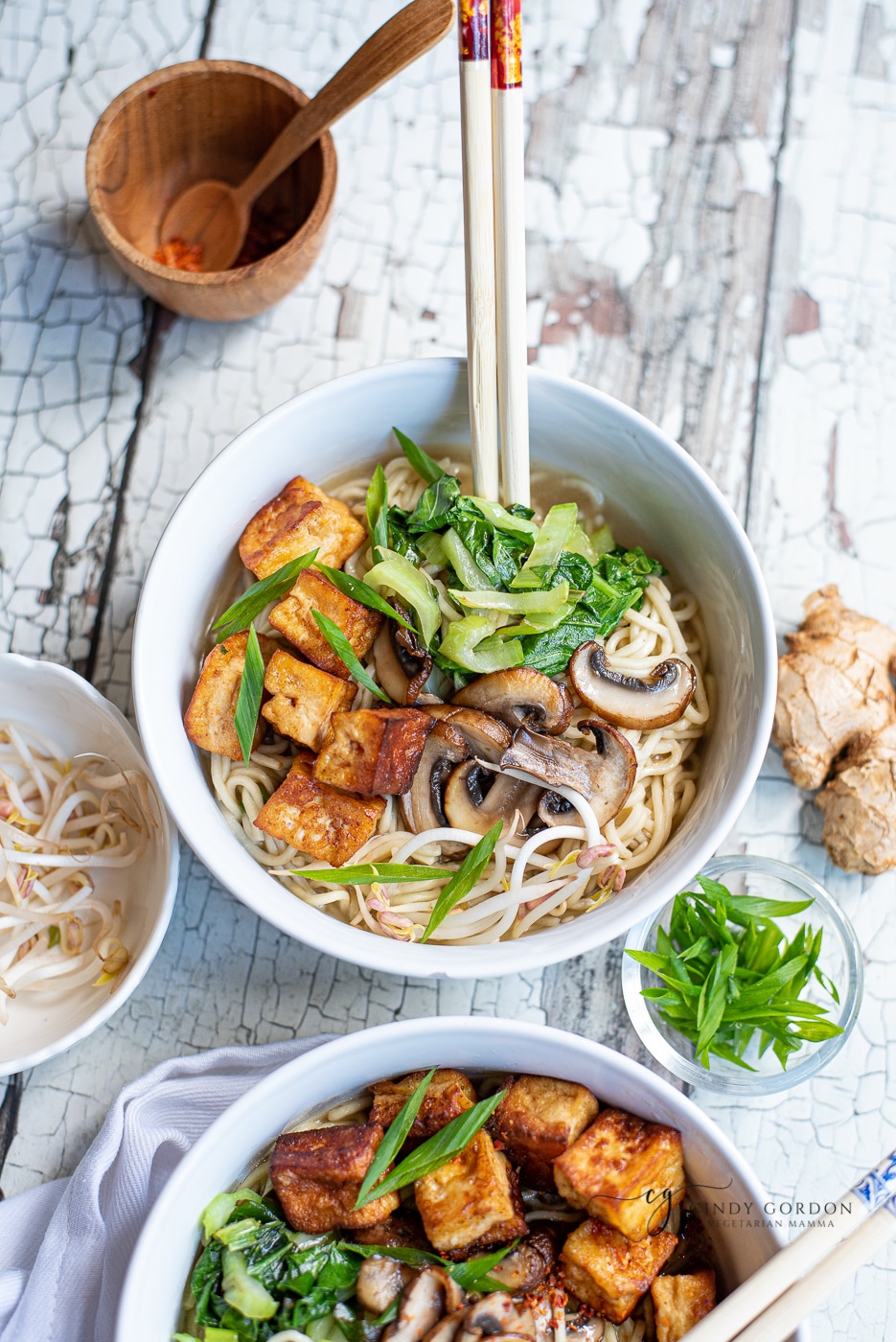 Welcome to Easy Tofu Recipes
Are you new to tofu? We are so happy you are here! Tofu might first appear to be bland and have an odd texture but we are here to change your mind! If you prepare tofu correctly, it an be mouthwatering, we promise! We also have a whole meatless community just waiting to welcome you and share recipes with you too!
Tofu is a staple of vegan and vegetarian diets for a reason - it's delicious and and an excellent source of non-meat protein. Whether you are a seasoned tofu eater or a beginner, we have got some delicious and easy tofu recipes to share with you today! We will also share our TOP tofu preparation tips with you as well!
Tips for Success When Making Easy Tofu Recipes
Press the tofu. This is probably the MOST important step when making tofu. And many people don't know about, so let's discuss! Pressing tofu helps to remove excess moisture from the tofu block. You would only press tofu if you are using a block of tofu, do not try to press silken tofu. It simply doesn't work and will make a giant mess. The best way to press your tofu is to use a tofu press. It takes 10-12 minutes to press a block of tofu. You will tighten the knobs every 3-4 minutes and the moisture will drain from the tofu block.
Season to taste. Tofu certainly needs a little help in the seasoning department. Think of tofu as a blank canvas. Tofu will absorb the flavors around it. So you need to add seasoning to tofu, so it is not bland. A basic seasoning you can add to your tofu or any easy tofu recipe is a marinade. When making easy tofu recipes we sometimes like to elevate the taste by adding in Everything Bagel Seasoning (Super YUM!) or garlic salt. Just taste as you go, add in a little bit of spice at a time until you reach your desired taste! Trust us, your taste buds will thank you!
Add some heat with spices. Similar to seasoning the easy tofu recipes, you can upgrade the taste by adding some spice. If you want to add a little bit of spice or heat to your tofu, we suggest red pepper flakes. You know, red pepper flakes aren't just for pizza!? They taste amazing on your tofu too! If you are making an easy tofu recipe recipe that already calls for spice you may need to taste as you cook and adjust the flavors along the way to make the recipe perfect for your taste buds. Don't be afraid to over season. Tofu needs a lot of seasoning!
Leftovers. Save your leftovers for lunch or dinner the next day! Even better, double the easy tofu recipes that you are making for dinner, so that you can use it for easy lunches for the entire week! Some of the easy tofu recipes we are going to share taste even better the next day, like tofu manchurian or sweet and sour tofu, but some easy tofu recipes, like air fryer tofu, will become super dry. That's no good. If you want to use an easy tofu recipe to make left overs make sure it is a recipe that is saucy or has moisture.
When it comes to freezing your easy tofu recipes, I would caution you. I've found that freezing cooked tofu, doesn't always work out. Unless you are freezing a tofu chili or some tofu taco meat, then I would avoid freezing the recipes, but they work great for leftovers!
Tasty Air Fryer Tofu Recipes
If you love your air fryer raise your hand! Our hand is raised! Air Fryer Tofu Recipes fall at the top of easy tofu recipes! We have found that using our air fryer, gets the tofu ever so crispy! Whether you just make breaded tofu, sauced tofu or throw it in with some noodles, these air fryer tofu recipes are delicious!
Air Fryer Tofu - If you like your tofu with a crunchy outside and a soft, light inside, this easy tofu recipe is for you! If you have an air fryer, you need to try this air fryer tofu!
Tofu Manchurian - Tofu Manchurian is a super saucy Asian-inspired meal straight from the air fryer! Toss this crispy tofu in homemade Manchurian sauce for a delicious weeknight dinner at home.
Crispy Tofu in the air fryer - This Crispy Tofu is such a tasty dish and has great texture. You'll love having this fried tofu as an addition to any stir fry or as a gluten-free option to eat on its own.
Tofu Noodle Bowls - Tofu noodle bowls are a delicious and easy lunch prep recipe. You can make these tofu noodle bowls at the start of your week and have a tasty lunch all week long!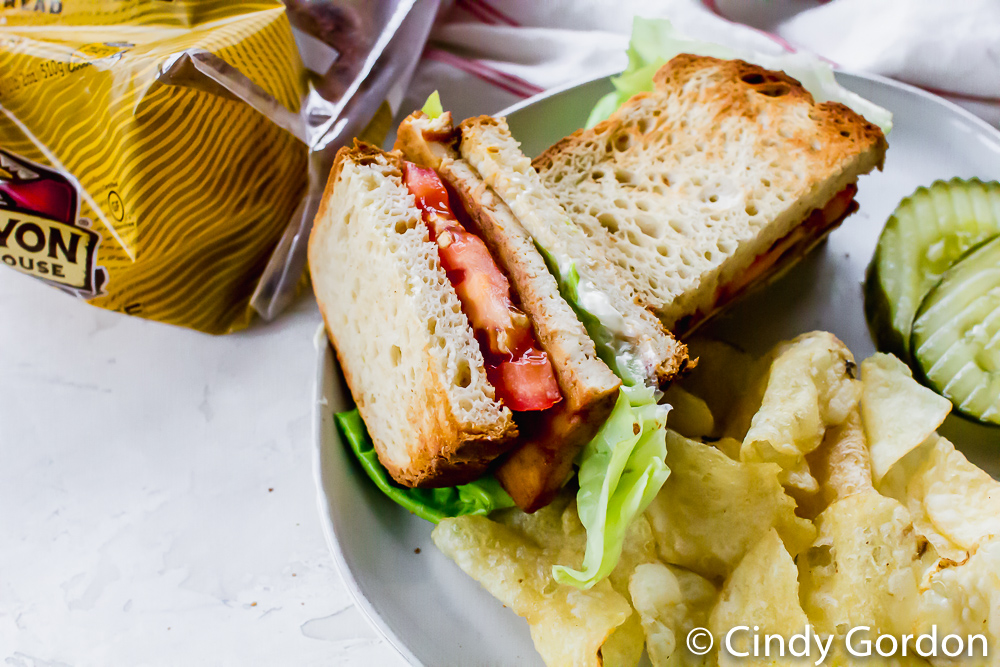 Favorite Baked Tofu Recipes
When you are searching for easy tofu recipes, often baked tofu recipes will come up in your search. After all, being able to toss something into the oven, set it and forget about it certainly does rank up there on the easy scale! We have some different ideas listed here for easy tofu recipes. Enchiladas, "meatballs", "bacon" and more!
Tofu Enchiladas - Vegetarian Enchiladas are a hearty and comforting weeknight meal! These tortillas are stuffed with tofu, rice, and beans and smothered in a smooth enchilada sauce.
Tofu Meatballs - Vegan Meatballs are glazed in a sweet sauce and perfect for parties! These tofu "meatballs" are packed with red onion, parsley, oregano, and a little liquid smoke and baked for half an hour for a tender and delicious vegetarian appetizer.
Balsamic Tofu - Balsamic Tofu and Mushrooms is a beautiful dish that brings a satisfying earthy flavor to your dinner table. This is an easy weeknight meal.
Baked BBQ Tofu - If you're on the hunt for a creative vegetarian dinner recipe, look no further! This BBQ tofu marinade is easy to make and full of sweet and savory flavor!
Tofu Bacon - This Tofu Bacon recipe will make you think you're eating the real thing! All the flavor is mixed into a deliciously savory and sweet marinade that fills the tofu with the salty bacon taste!
Baked Tofu - Baked Tofu is a quick and simple vegan protein seasoned with smoked paprika and salt that's ready to eat in less than an hour! Add it to your favorite main dish or serve it alone for the easiest tofu lunch or dinner.
Sheet Pan Lemon Tofu - Lemon Tofu and Beans is a one-pan meal that the entire family will enjoy. The tofu is baked to the perfect tenderness and lightly seasoned with fresh lemon juice.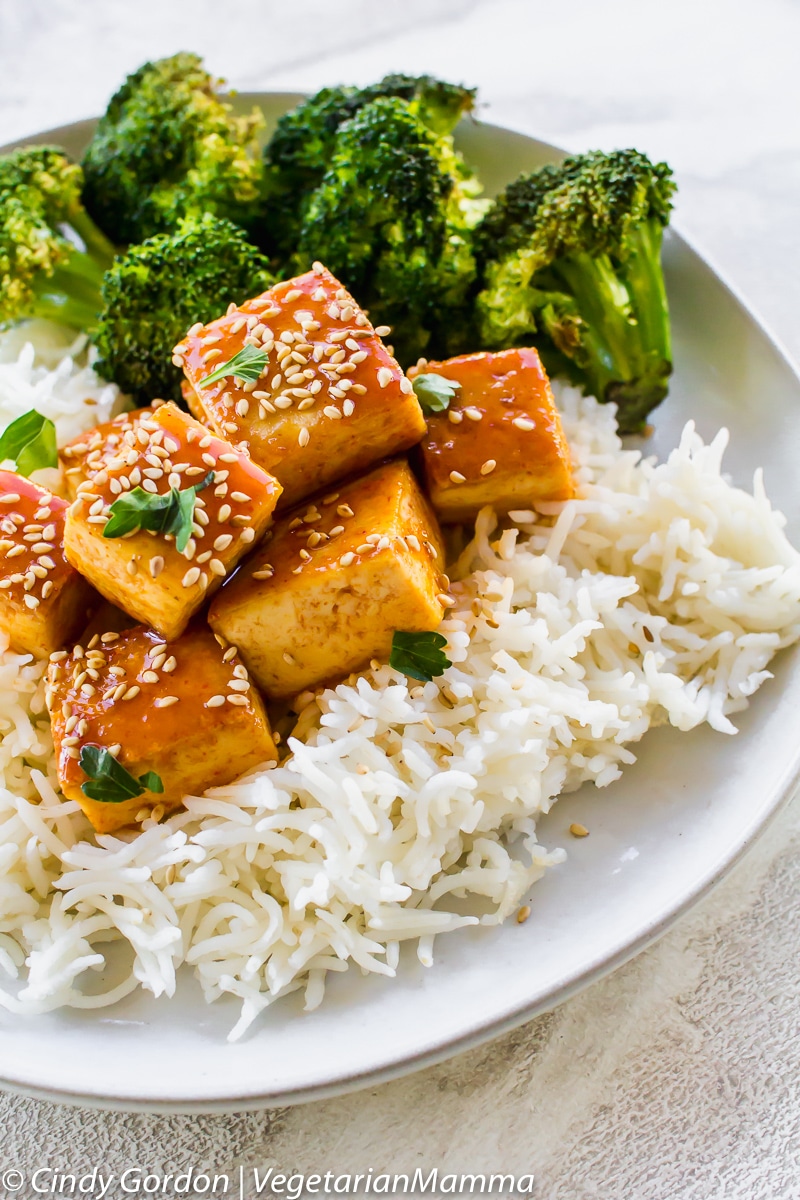 Yummy Fried Tofu Recipes
When it comes to flavor these yummy fried tofu recipes make their mark. Flavors from game day buffalo, sesame, sweet and sour and honey sriracha. Trust us, your taste buds will not know what happened, these will taste so good. And of course all of these are easy tofu recipes. They are great for tofu beginners or tofu experts!
Buffalo Tofu - Buffalo Tofu Bites will take your game day watching up a notch. These spicy vegetarian bites will have your mouth watering for more!
Sweet and Sour Tofu - Sweet and Sour Tofu is a dish that will keep you coming back for more. The dish carries the perfect level of sweet and tart!
Sesame Tofu - Sesame Tofu is the easiest Asian-inspired vegetarian dish ever! Crispy pan-fried tofu is covered in a soy, honey, and sweet Thai chili sauce and garnished with sesame seeds.
Tofu Fried Rice - Tofu fried rice is hearty Asian-inspired dish that is filled with hearty protein and veggies. This tofu recipe is fun to make and so flavorful!
Honey Sriracha Tofu - Honey Sriracha Tofu is a delicious spicy fried tofu recipe topped off with a sweet and spicy Sriracha sauce. This easy tofu recipe is a winner for game day!
Kid Friendly Tofu Bites - These crispy little tofu bites are covered in crushed crackers for the ultimate crisp. They are easy to make and very kid friendly.
Pan Fried Tofu - Pan fried tofu, is a simple way to prepare tofu. The end result gives you a golden, slightly crispy tofu bites that will keep you coming back for second servings.
Best Tofu Recipes
Grouped in this section of easy tofu recipes is what we consider some of the BEST tofu recipes around! Tofu recipes aren't just for dinner, you know. They make great breakfast and lunch options too. Our Tofu Scramble Breakfast Burritos are simply delicious and oh so easy to make! Here is a tofu fun fact for you, did you know about 12,672 blocks of tofu lined up end-to-end lengthwise equals about one mile? Cool, huh?
Tofu Pad Thai - A vegetarian Tofu Pad Thai Recipe with extra vegetables, crunchy peanuts, and fresh herbs. This Pad Thai sauce is sweet and savory and packed with Thai flavors.
Tofu Sofritas - Skip the restaurant and make easy Tofu Sofritas at home! This easy vegan recipe is the perfect filling for bowls, burritos, tacos, nachos, and more!
Tofu Scramble Breakfast Burritos - Want to reinvent your lack luster breakfast? Try these Tofu Scramble Breakfast Burritos to jump start your day with some flavor!
Pineapple Ginger Tofu - Pineapple Ginger Tofu is a vegan play on a pineapple ginger chicken recipe. This tofu recipe is ready in less than 30 minutes.
Sweet Thai Chili Tofu Bowl - Sweet Thai Chili Tofu Bowls are the perfect balance of sweet and spice! These delicious bowls are great for meal prep!
General Tso Tofu - General Tso's Tofu is ready in less than 25 minutes. This vegan tofu recipe is an at-home twist on the classic Chinese tofu recipe, and is becoming one of my favorite firm tofu recipes.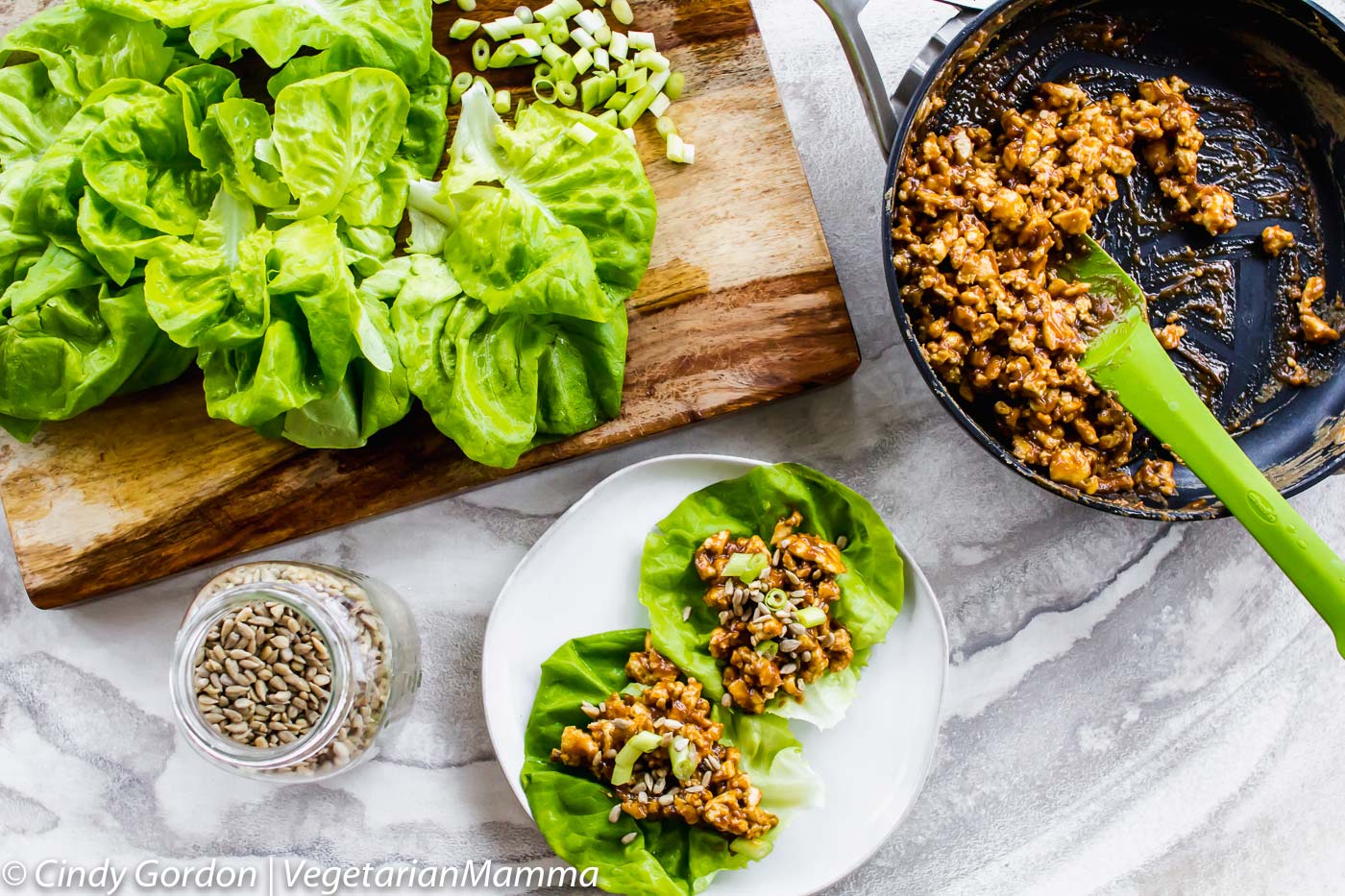 Vegan Tofu Recipes
There are lots of vegan tofu recipes in our giant list of easy tofu recipes. Have fun with classic meat dishes but veganize them by removing the meat and adding tofu. For example, our Vegan Orange Chicken is a delicious take on the meat version at Panda Express. If you are feeling up for an adventure, try a different vegan tofu recipes each day of the week, this week! We have enough for you! Of course, you can always switch it up with other easy tofu recipes!
Tofu Tacos - Tofu Tacos are so easy to make with a homemade taco seasoning! Crumbled tofu is the best taco "meat" made in less than half an hour with all your favorite toppings.
Vegan Orange Chicken - Vegan Orange Chicken is a delicious take on Panda Express Orange Chicken. It is an easy tofu recipe that your entire family will love!
Tofu Salad - Tofu Salad is full of delicious fall flavors! Packed with apples, quinoa, dried cranberries, and the bitter bite of kale, add your favorite dressing or use coconut aminos to keep it gluten free!
Vegan Spanish Rice - Vegan Spanish Rice recipe - This double protein dish (tofu + beans) packs a fun punch of flavor with smoked paprika as the seasoning.
Curry Tofu - Curry Tofu with Broccoli and Rice is a quick and easy dinner that will keep your tasting buds asking for more! You can adjust the curry flavor to your liking.
Sweet and Salty Tofu Bowls - Sweet and Salty Tofu Bowls are loaded with delicious flavor. They are easy to make and have the perfect balance between sweet and salty!
Pineapple BBQ Tofu - This simple recipe for Pineapple BBQ Tofu does not require a grill, but the use of your broiler. It is a great dish that can be made year round.
Vegan Thai Lettuce Wraps - Vegan Thai Lettuce Cups aka Vegan Thai Lettuce Wraps will be your new favorite appetizer. You will swoon over this vegetarian Thai lettuce wrap recipe!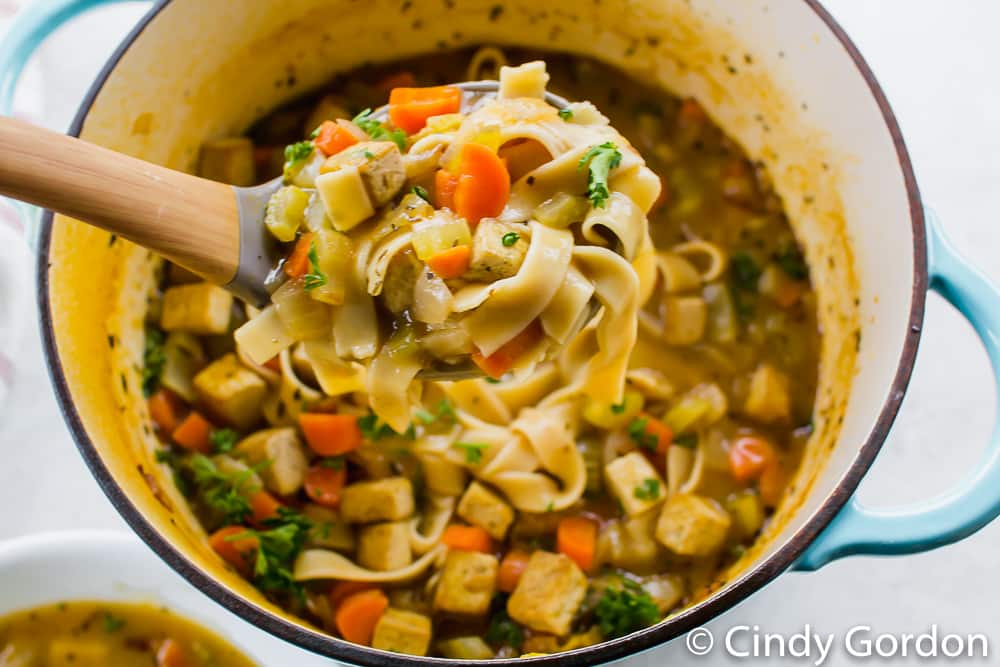 Delicious Tofu Soups or Tofu Chili
When it comes to easy tofu recipes, you probably aren't thinking about tofu soups and tofu chili. But that is just our guess. Believe it or not, tofu is a great addition into soups and chilis! It can be an easy meat replacement if you are looking to go that route. Toss in some sauteed tofu into your chili to add even more protein. Cube your tofu and add into noodle soup to make the most delicious version of vegan chicken noodle soup you have ever tasted!
Tofu Chili - Hearty Tofu Chili is the best vegan comfort food. You can make this chili recipe in less than an hour with tons of succulent veggies and protein-packed beans.
Tofu Noodle Soup - Hearty, flavorful, and packed with veggies, this simple Tofu Noodle Soup aka Vegan Chicken Noodle Soup is the perfect pot of delicious comfort on any day!
Vegetarian Coconut Curry Soup - This vegetarian coconut curry soup is perfect for the weekend or a busy week night. This family friendly soup curry is also gluten-free and vegan. You are going to love the tofu and Thai flavors in this soup!
Easy Tofu Recipes: Air Fryer Tofu Tacos
Did you know that tofu takes on whatever flavor you are cooking with? It is true! So we are going to teach you how to flavor your tofu with some easy tofu recipes! Easy Tofu Recipes can make your weeknight dinners easy to prepare. Read on to find 35+ easy tofu recipes you can start to make this week! Let's start you off with these Air Fryer Tofu Tacos
Instructions
The first step to make your air fryer tofu tacos is to prepare your tofu. You are going to want to press your tofu for about 10-12 minutes. Remember to tighten the knobs about every 3-4 minutes.

Once your tofu has been pressed, you are going to want to cube your tofu.

Place the tofu into a gallon sized baggie. Then add in the oil and spices. Gently shake the baggie to help coat the tofu.

Once the tofu is coated you, will gently place the tofu taco meat into the air fryer basket. Cook the tofu taco meat in your air fryer at 380 degrees F for 12-14 minutes. Be sure to shake the basket in the middle of the time to help prevent the tofu from sticking.

While the tofu taco meat is cooking in the air fryer you can diced up the cabbage, green onions and parsley. Then set aside.

In a small bowl, whisk together the sunbutter, maple syrup, sriracha and oil. This will be the sauce you use to top your air fryer tofu tacos!

Divide the corn tortillas onto two plates. Divide red cabbage onto plates, followed by the tofu, the sauce, green onions and parsley.

Enjoy those air fryer tofu tacos! Sit back and relax!
Notes
**Don't have an air fryer? No problem, you can saute your tofu in cubes by using 2 T oil over medium heat. Be sure to move tofu around in the pan so each side can brown.
Pro Tip: If you have a gas stove you can hold the corn torillas over the open flame to char the edges. Be careful!
Pro Tip: If you don't want to use tofu cubes, you can diced or mash the tofu taco meat with a fork to make a crumble for your tacos. This crumble will more closely represent other proteins typically found in tacos.
More ways to use Tofu Taco Meat:
Nutrition
Calories:
787
kcal
|
Carbohydrates:
72
g
|
Protein:
30
g
|
Fat:
46
g
|
Saturated Fat:
5
g
|
Sodium:
572
mg
|
Potassium:
819
mg
|
Fiber:
8
g
|
Sugar:
17
g
|
Vitamin A:
2115
IU
|
Vitamin C:
49.9
mg
|
Calcium:
267
mg
|
Iron:
7.8
mg
All though this website attempts to provide accurate nutritional information, the information should only be considered an estimate. Varying factors such as different product types, different brands, etc. can change nutritional information. It is your responsibility as a consumer to read all labels to make sure the ingredients fit your dietary needs as well as calculate your own nutritional information as a double check.
Make some Easy Tofu Recipes
Have you made any of these easy tofu recipes? If you, leave us a comment below telling us which of the easy tofu recipes you made! Air Fryer Tofu Recipes? Vegan Tofu Recipes? Tofu Soups? Baked Tofu Recipes? Fried Tofu Recipes? You've got a LOT to choose from! We can't wait to hear which of the easy tofu recipes you whipped up!