Tofu, a favorite protein source for vegetarians and vegans everywhere. If you are wanting to learn about tofu and find some new easy tofu recipes, this is the place!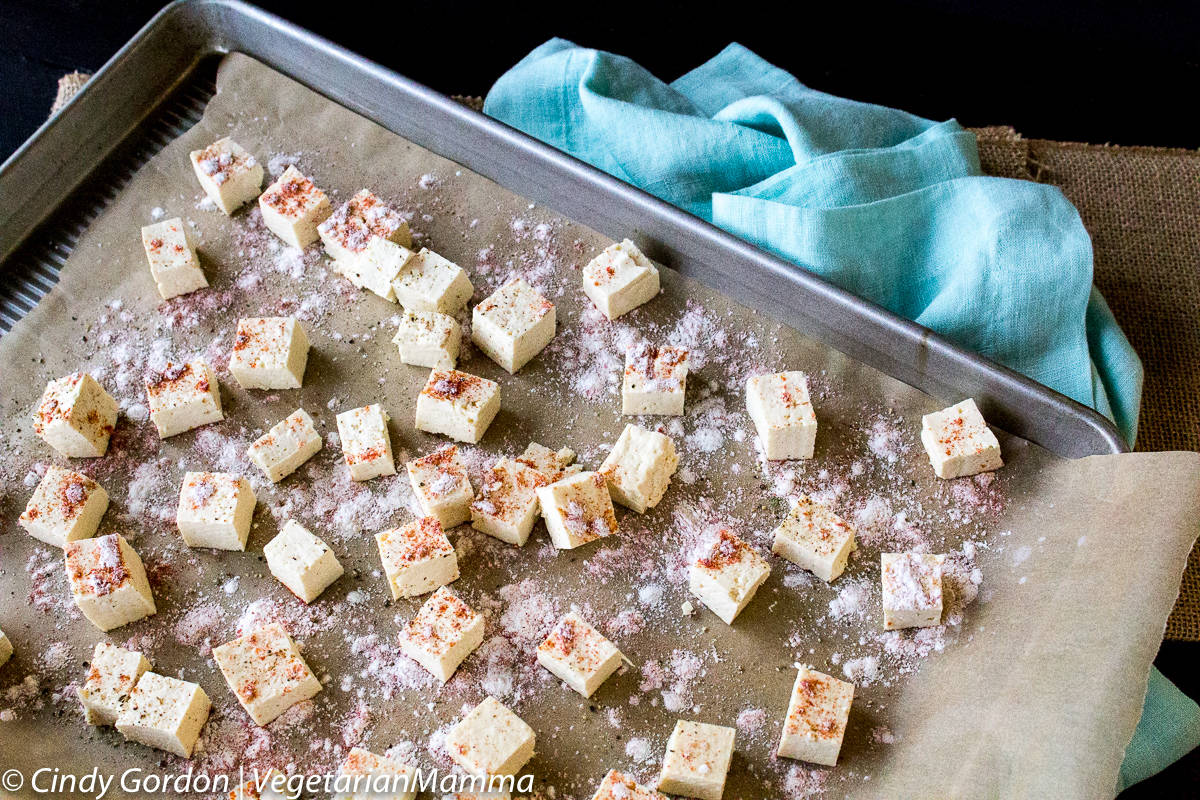 Tofu, a favorite protein source for vegetarians and vegans everywhere, is also one of my favorite to create recipes with. It's simple to find in any grocery store, inexpensive, and easy to cook once you learn how.
Tofu is a high protein, low fat food, and an excellent addition to any healthy diet as an alternative to meat and some dairy products.
Tofu is mild in flavor, and that makes it so versatile and adaptable to many different types of dishes – tofu recipes cover everything from breakfast to dinner, and sweet to savory.
So much is possible with Tofu!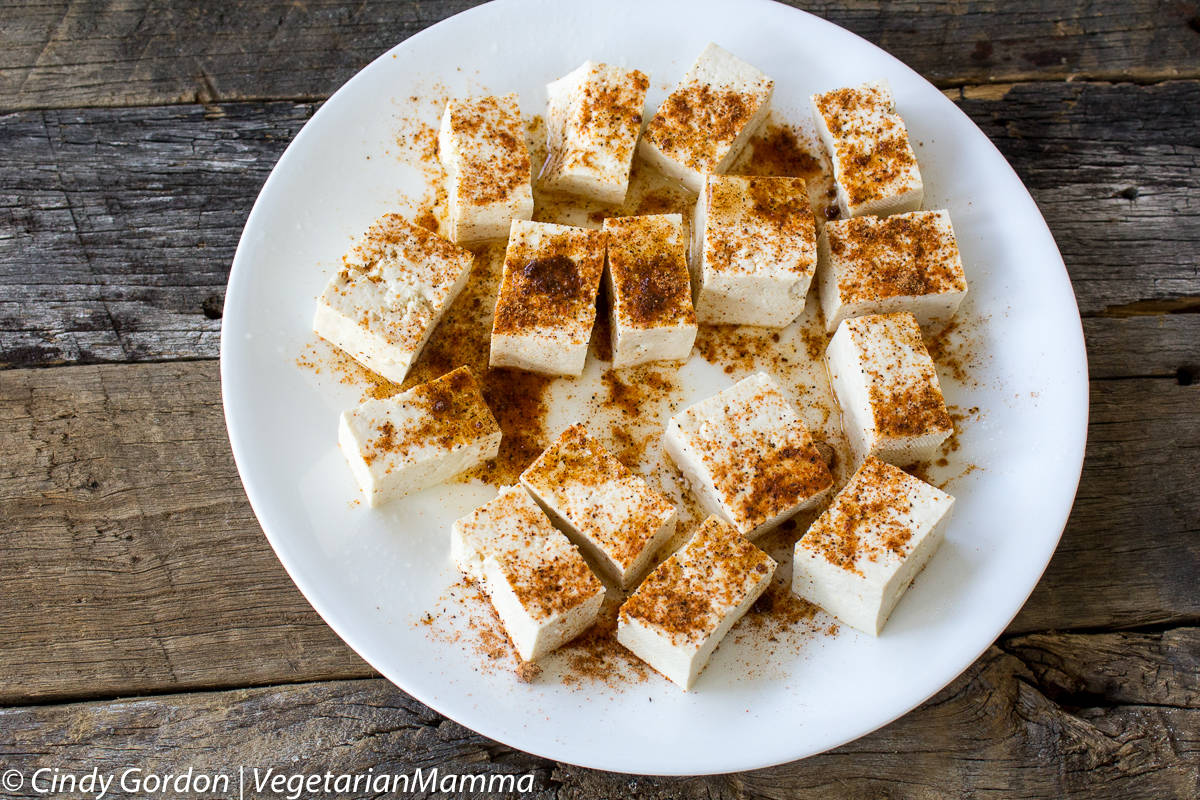 Made from soybeans, tofu has been enjoyed in Asia for over 2000 years and is a staple in many Asian countries still today.
In the western world, tofu gained popularity in the middle of the 20th century and has remained popular ever since.
Here's a little history tidbit for you: It's said that Benjamin Franklin was the first to send soybeans to America for planting. He sent them to a botanist friend with a letter about a "special cheese" he had that was made from them.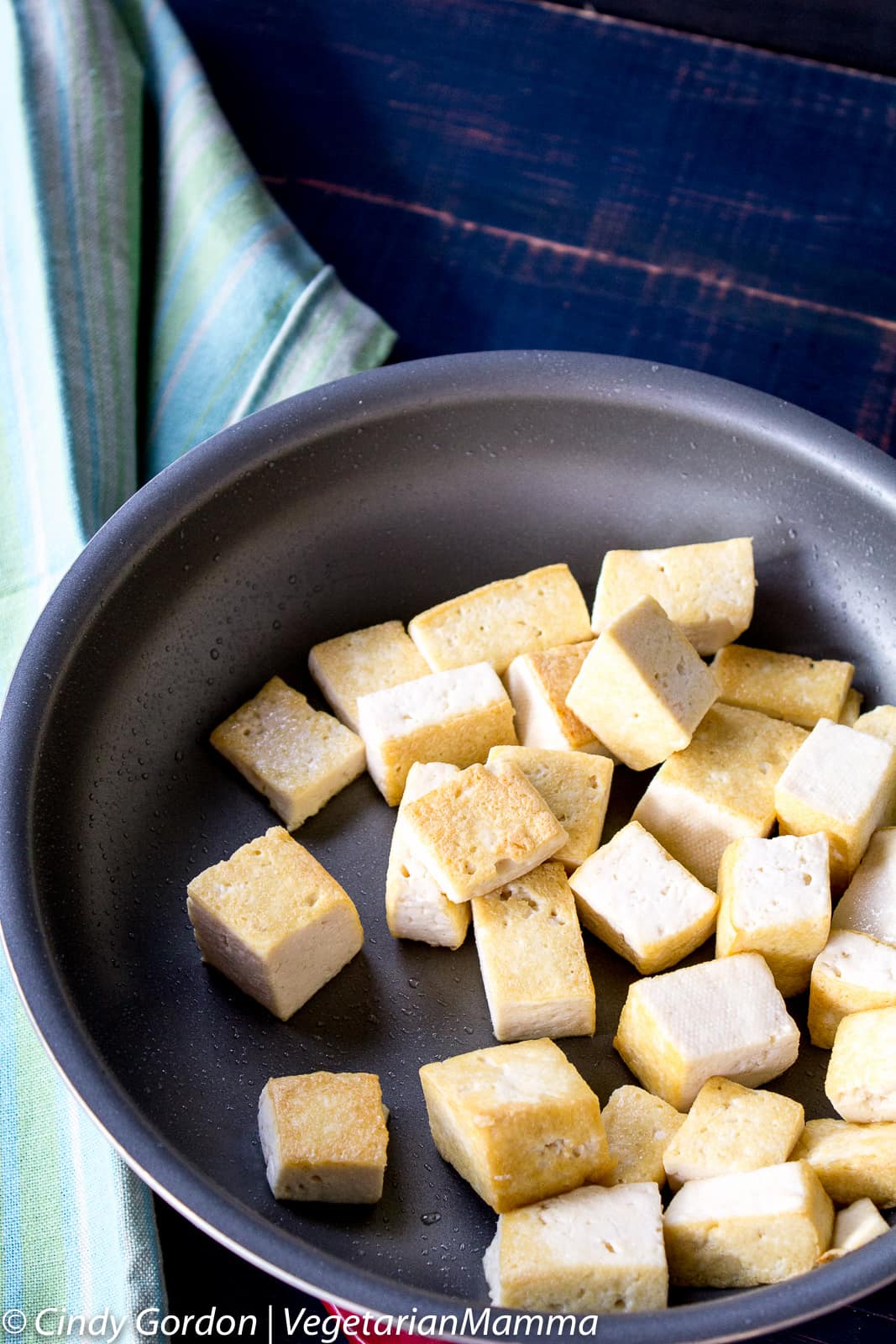 Are you a tofu beginner? Start here with a series of articles that will teach you how it's made, how to cook it, and why it's good for you!
Understanding Tofu – a beginners guide – Learn more about how tofu is made (even try it at home if you like!) and what the different types of tofu mean.
Benefits of Tofu – Read about the health benefits of adding tofu into your meal plan.
4 Simple Ways to Cook Tofu – Here I teach you exactly how to cook tofu in for different and easy ways.
Tips for Grilling Tofu – Bonus! One more amazing way to cook tofu that's perfect for warm weather.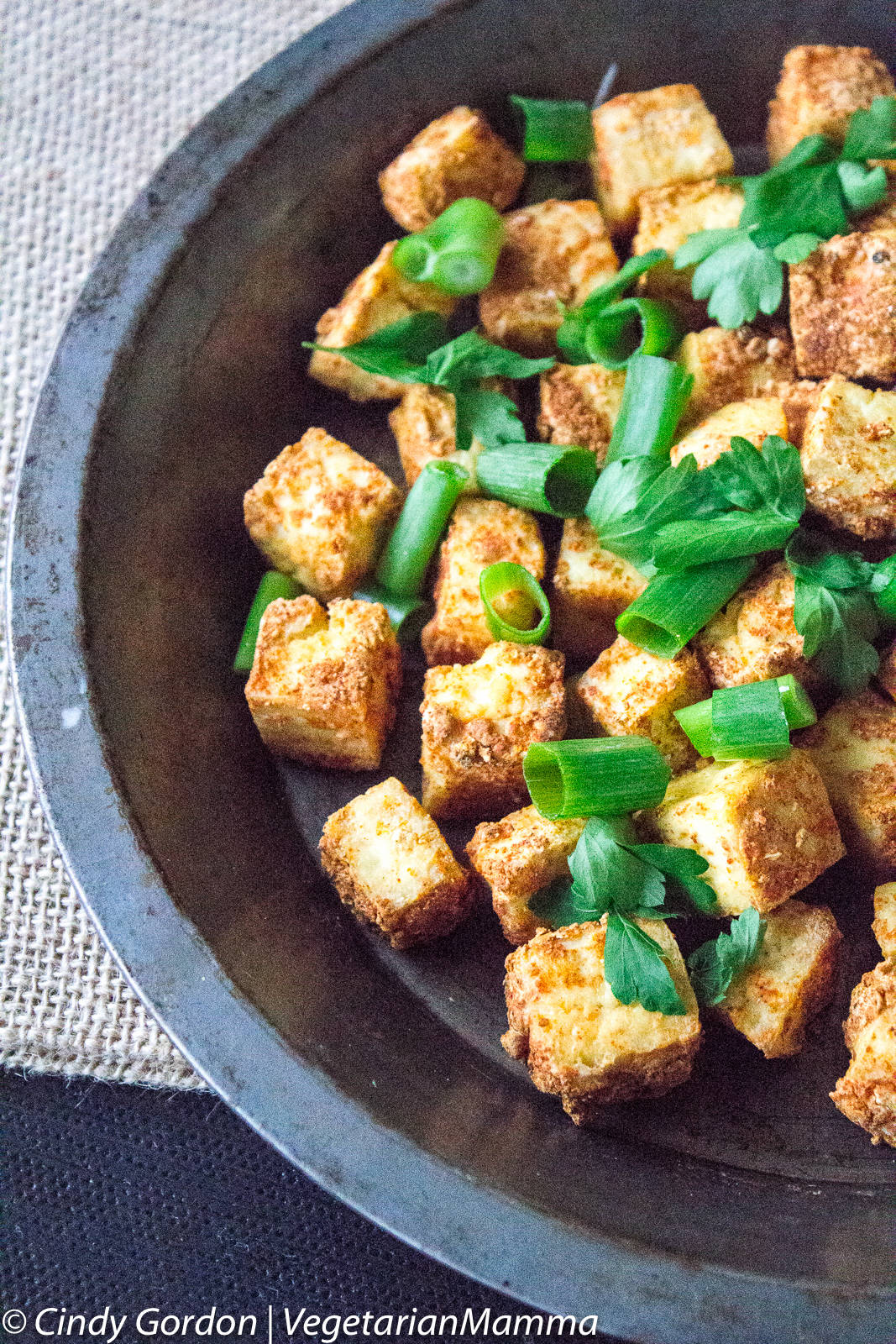 If you've spent some time following our little blog and our social media channels, you know that our household loves our EZ Tofu Press!
You've seen mine in action a lot on our Facebook and Instagram channels!
Every time I talk about the EZ Tofu Press, I share that it is something I didn't know that I needed. Now that I have one, I will never be without!
This device gets so much liquid from my tofu which allows it to cook up better!
EZ Tofu Press can press virtually all sizes of firm and extra firm tofu.
Pressing can be achieved in 15 minutes or less. You can prep food and marinade while turning the knobs every 2 minutes over a 10-15 minute time frame.
Presses substantially faster than spring based tofu presses.
Easy to clean- small, compact, dishwasher safe, and fewer parts to break.
Saves on paper or cloth towels!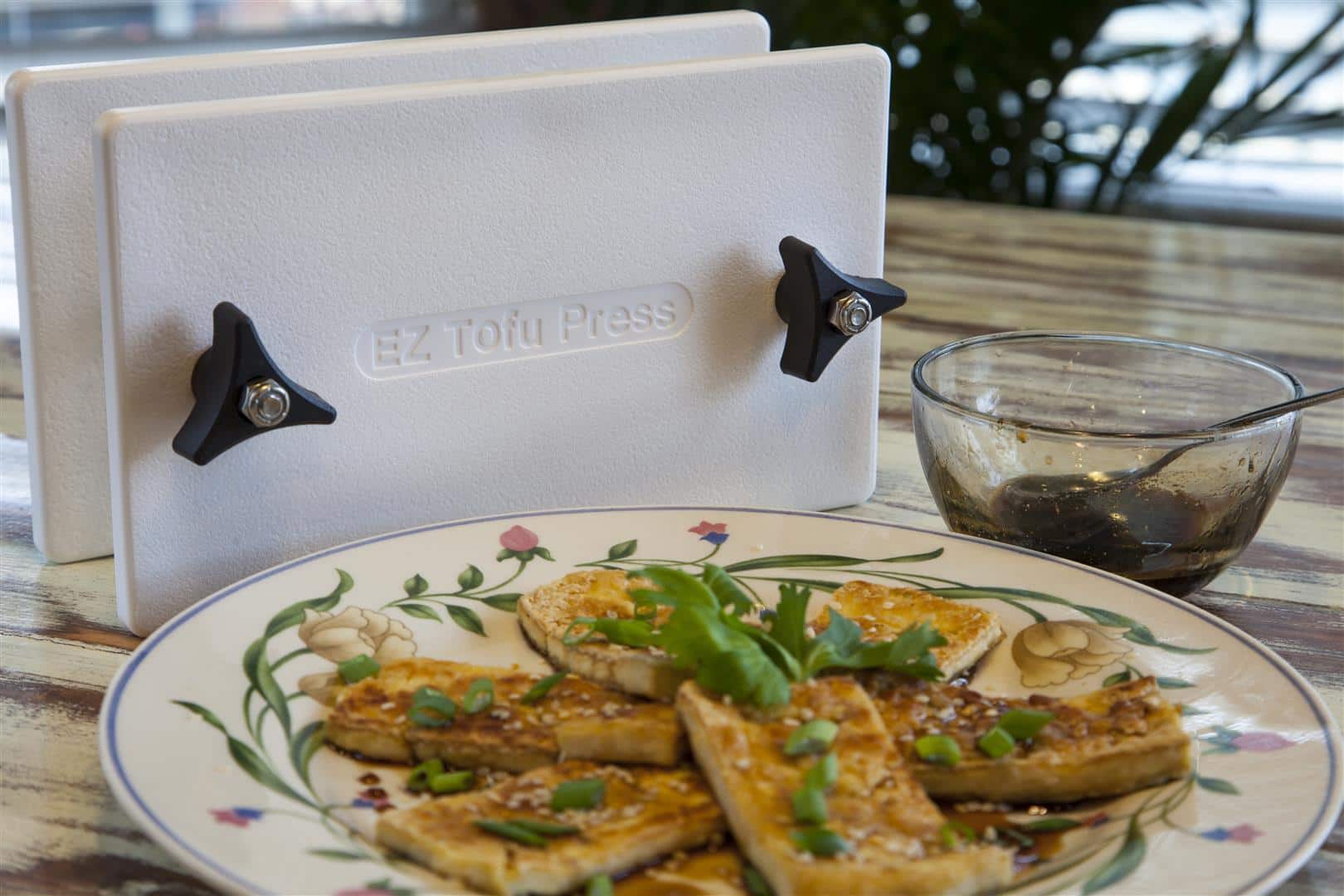 Have you tried tofu before but didn't really love it? I urge you to give it another try with one of my tried and tested easy tofu recipes!
I love sharing my favorite tofu recipes here on the blog, and I'm constantly creating new ones. Bookmark this page for quick access to Vegetarian Mamma's entire catalog of easy tofu recipes.
Curry Tofu with Broccoli and Rice
Air Fryer Tofu – with a touch of smoked paprika
Tofu Scramble Breakfast Burritos
Seasoned Tofu with Fresh Green Beans and Rice
Tofu Fried Rice
Sweet Potato Tofu Skillet
Tofu and Broccoli over Rice
Smoked Paprika Tofu Nuggets
Breaded Tofu Nuggets
Jerk Tofu and Veggies
Tofu with Spanish Rice and Beans
Vegan Fried Rice
Zucchini Noodle Stir Fry with Sesame Ginger Sauce
---
Let's talk! Leave me a comment telling me your FAVORITE easy tofu recipe? Which one is YOUR favorite?
This post does contain an affiliate link to the EZ Tofu Press on Amazon.