Vegetarian Dinner Recipes are the perfect addition to your meatless Monday! If you're looking for some healthy vegetarian dinner recipes, look no further than these great options!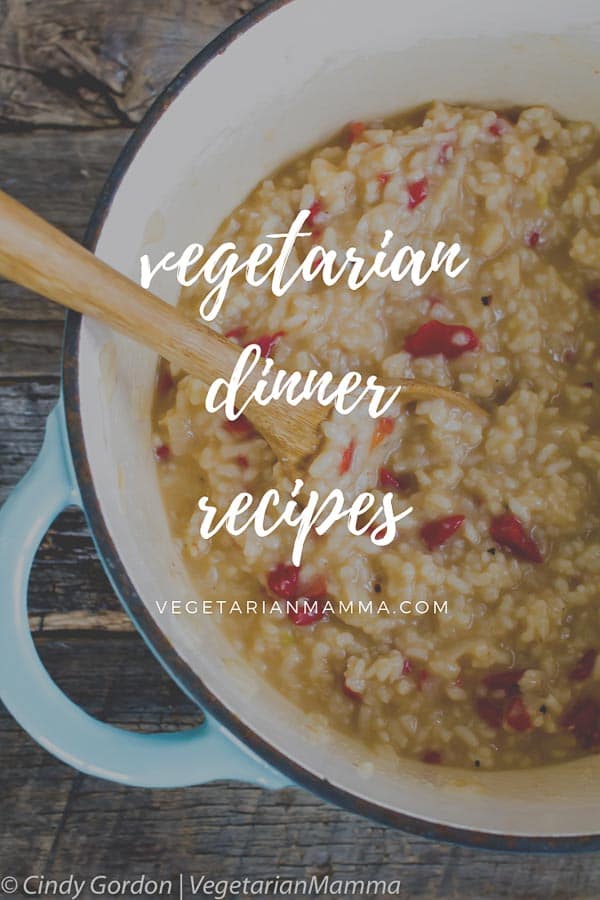 I don't know about you, but sometimes…I get tired of cooking the same thing over and over again. Don't get me wrong, I love my meal planning schedule…but some days, I'm needing a few different vegetarian dinner ideas that are quick and easy.
The great part about vegetarian recipes is that many of them are easy vegetarian dishes that take 30 minutes or less. To me, this is crucial!
Not only do I love eating a delicious vegetarian meal, but I need to have something that I can create quickly to feed my family on the go!
Vegetarian Dinner Recipes
These are some of my favorite blog recipes that I'm super excited to share with you. I can't promise that they'll be anything on this list for meat lovers….but if you like black beans and lentil soup, I've got you covered.
This dish is full of giant chunks of vegetables that pack a big flavor. Some people have meat in it, but obviously, this is kept out of our vegetarian dish.
This is one of the easiest vegetarian dinner recipes you'll find and packed full of quite the flavor as well. The combination of spinach and mushroom is out of this world.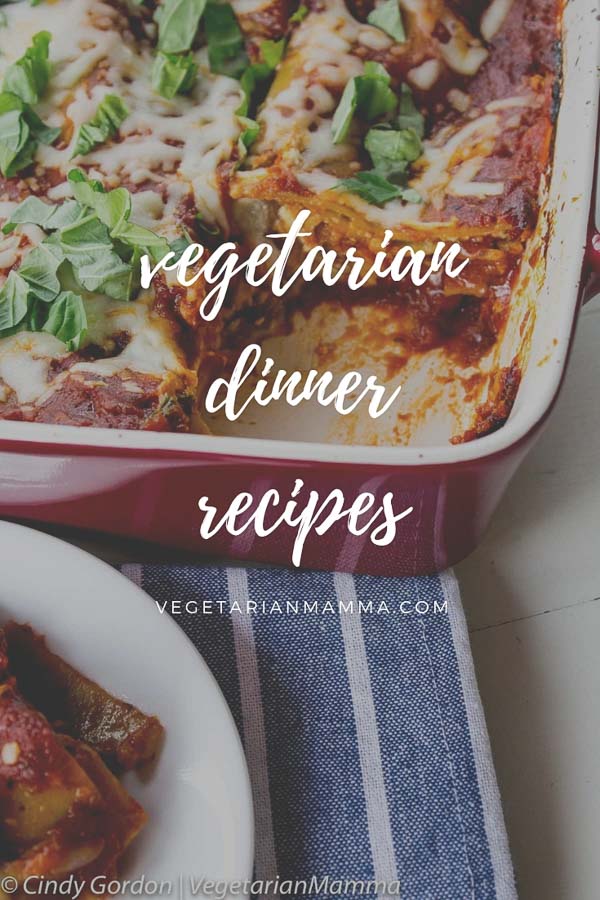 Have you ever made your own vegetable ragu? If not, this is literally the best recipe that your taste buds will love and adore. Seriously, so good.
While I"m typically a huge fan of tomato soup, this mushroom stew has won over my heart. Every spoonful is delicious and tasty and everyone in our family agrees on just how amazing it is.
A delicious vegetarian spin on a classic dish. You won't miss out on there not being any meat in this dish, I can promise you that!
I'm a huge lover of curry, and this kidney bean curry is no exception. It's packed full of protein and flavor and may just have you lining up for seconds.
You'll want to have taco Tuesday every night in your house with these jackfruit carnitas tacos. And I love to add a bit of spice to this recipe as well. (Because let's be honest – some foods are just meant to have a little heat.)
I'm seriously crazy over this sweet potato gnocchi recipe. I love this so much, that I am already planning on when I'm going to make it next. One of my top 10 favorite vegetarian dinner recipes featuring gnocchi.
If you haven't tried roasted cauliflower, you're in for a true treat. While it tastes light and feels light in your tummy, it gives a hearty dinner feeling as well. Plus, the flavors used are simply amazing.
I can't get enough of this risotto recipe. And I'm a huge fan of wild mushrooms! This is perfect for a chilly day when you're just needing a portion of hearty comfort food.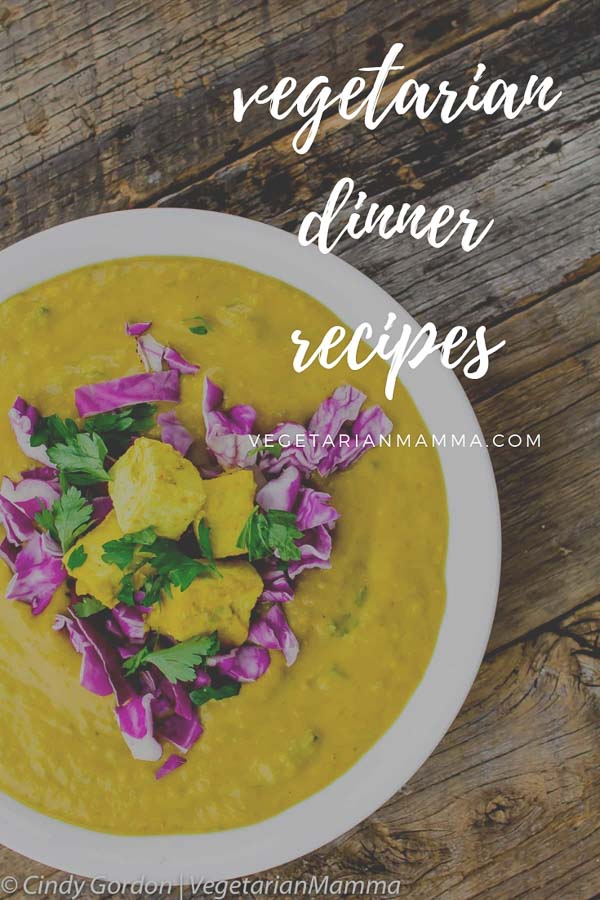 While these easy vegetarian dinner recipes are all quite different, they all have one thing in common. They taste absolutely amazing and give my family a whole slew of delicious vegetarian meals to enjoy.
Plus, with how versatile they are, I love the fact that we can make them together in the kitchen. The family that cooks delicious vegetarian meals together will continue to introduce their taste buds to new dishes together as well!
Do you have a favorite vegetarian dinner recipe to share?